Buying vegetable broth from the supermarket is easy, but the first time you cook with a from-scratch, homemade stock, you will never go back to store-bought alternatives. Making the best vegetable stock recipe is the simplest thing you can create in your own kitchen, because it's all about dicing, simmering and straining.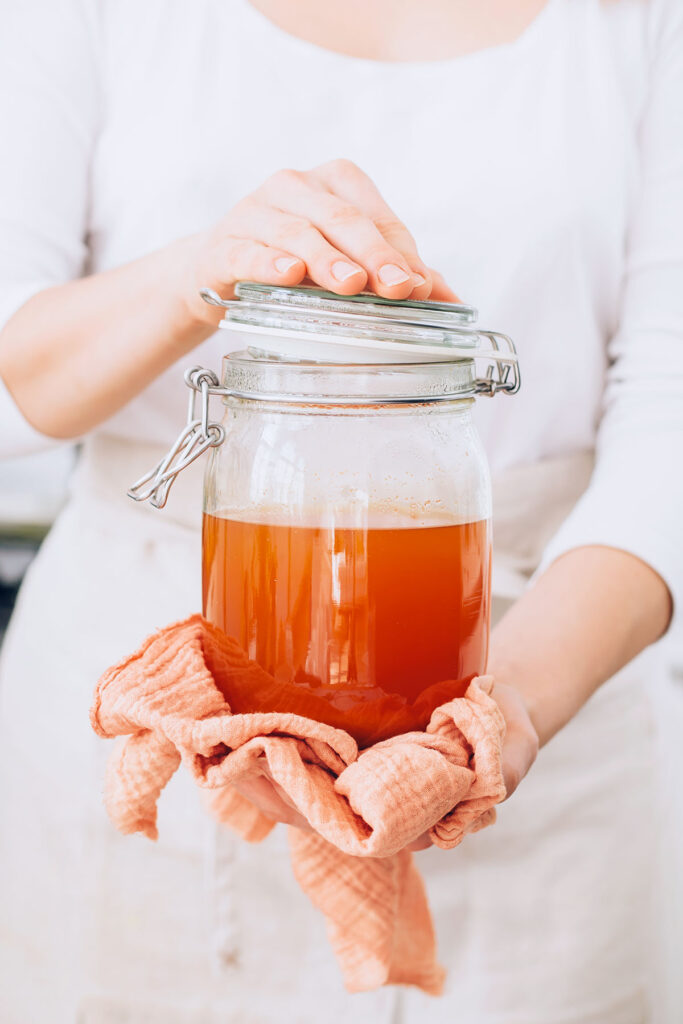 Just 3 easy steps and you get a rich, mineral-packed broth to add to so many dishes (risotto, cream soups, casseroles or dressings) or sip it on its own. You control the quality of the vegetables that your stock is made of, and you can personalize it with your favorite superfoods to turn the homemade stock into a real healing potion!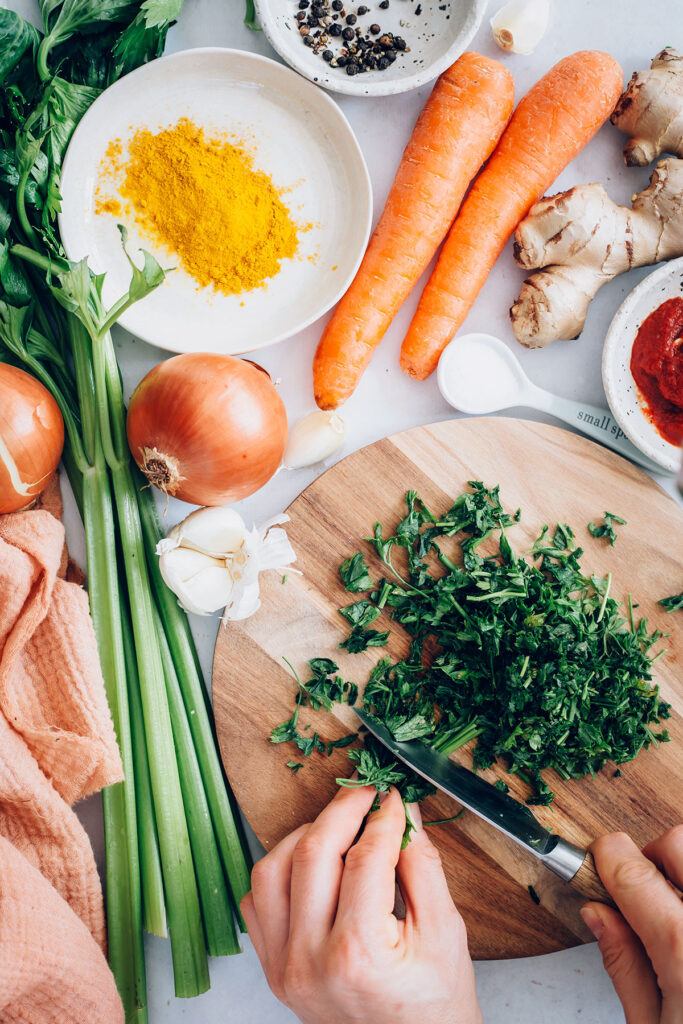 What can go in a vegetable stock?
Vegetable stock ingredients should be nutrient-packed but with a neutral flavor. Carrots, onion, celery stalk, and celeriac are the classic ingredients that go into a soup base. Starting from these, you can add extra vegetables and spices, according to your own taste.
We like our vegetable stock richly coloued and fragranced, while also packed with healing compounds. This is why we add a bit of tomato paste for a reddish hue, and enhance its health properties with freshly grated ginger (for an immunity boost and digestive issues), turmeric (for a bright orange color and its anti-inflammatory properties), garlic (antibacterial and immune boosting) and fresh parsley (for an intense flavor, a good dose of vitamin K and minerals).
Some root vegetables also go well in a veggie stock, like parsley root, parsnip or leek. You can also use mushrooms and different aromatic herbs (thyme, basil, oregano) for a special fragrance.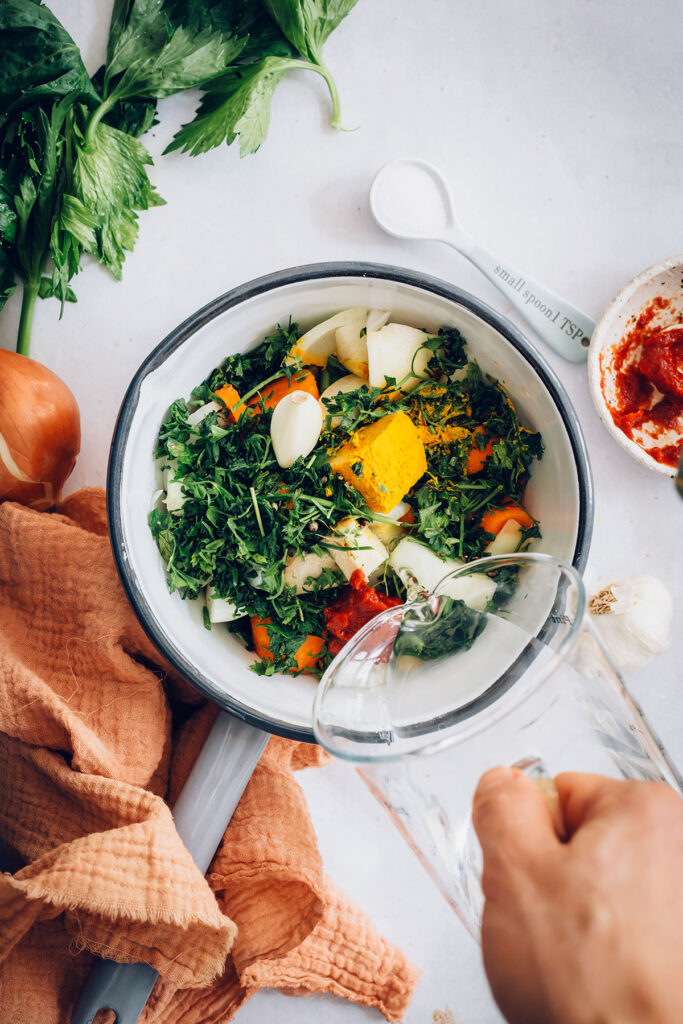 What shouldn't go in a vegetable stock?

Starchy vegetables, such as potatoes or sweet potatoes, and also veggies that turn into a mash when boiled, such as zucchini or cauliflower, shouldn't go into a vegetable stock. Unless you want to obtain a thick, creamy liquid, and not a clear vegetable broth to use for cooking other recipes.
Cabbage, broccoli and beets aren't recommended either, because their flavor will dramatically change the sweet, comforting taste of the vegetable stock.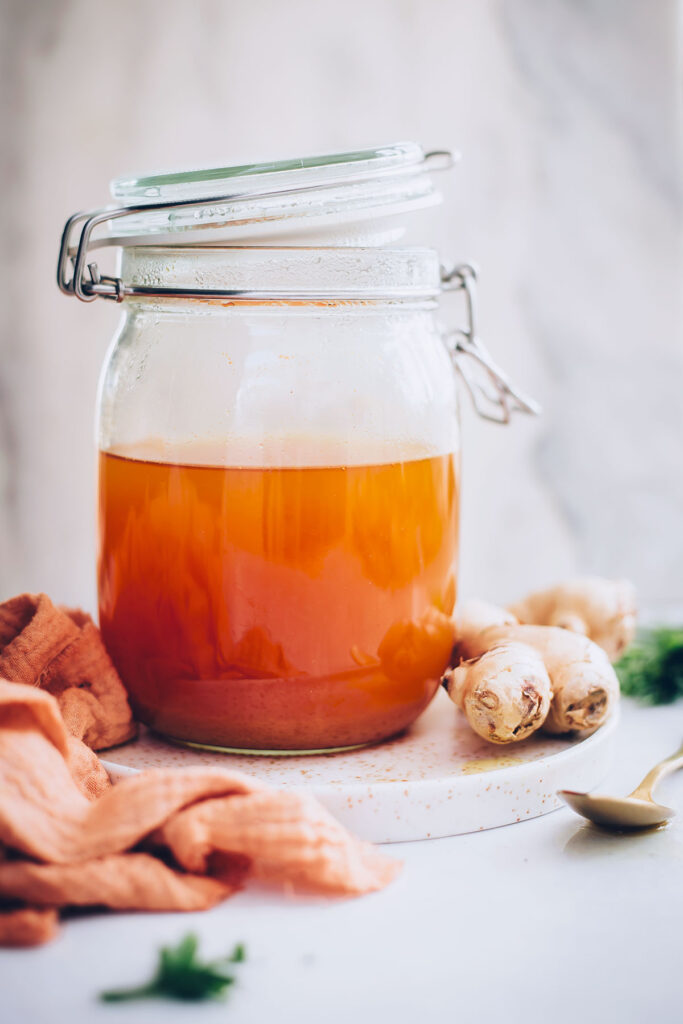 Is vegetable broth healthy?

Soups always speak comfort, but a vegetable broth can be turned into medicine. All the vegetables that you use to make it from scratch are packed with minerals, such as potassium, copper, iron, selenium, sodium, manganese and calcium.
Most of the heat-sensitive vitamins are destroyed by cooking (such as vitamin C), but there are still loads of vitamin A and K left after simmering your stock, to nourish your body cells.
Adding healing spices, such as turmeric, ginger or cayenne will boost the health properties of your soup, adding digestive healing, immune and metabolism boosting health properties.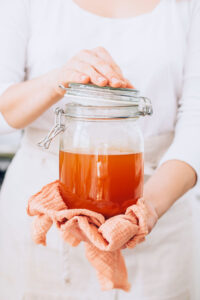 Print
How To Make Vegetable Broth
Yield 4 cups
A wonderfully flavoured and comforting vegetable broth recipe, packed with minerals and vitamins, that you can use to cook risotto, soups or dressings, or enjoying it on its own, for its health properties. 
Ingredients
2 yellow onions, peeled and cut into quarters
4 celery stalks, diced
2 carrots, diced
1 large bunch fresh parsley, chopped
2 garlic cloves, peeled
1 tbsp tomato paste
1 tsp freshly grated ginger
2 tsp turmeric powder
1/4 tsp cayenne
Freshly ground black pepper
6 cups purified water
Instructions
Add the vegetables and spices into a medium soup pot, and cover with water.
Bring to boil over medium heat, then turn the heat to low, lid the pot and simmer for an hour.
Strain and set aside to cool before transferring into airtight glass jars.
Store in the refrigerator, or divide into ziplock bags and freeze.
Notes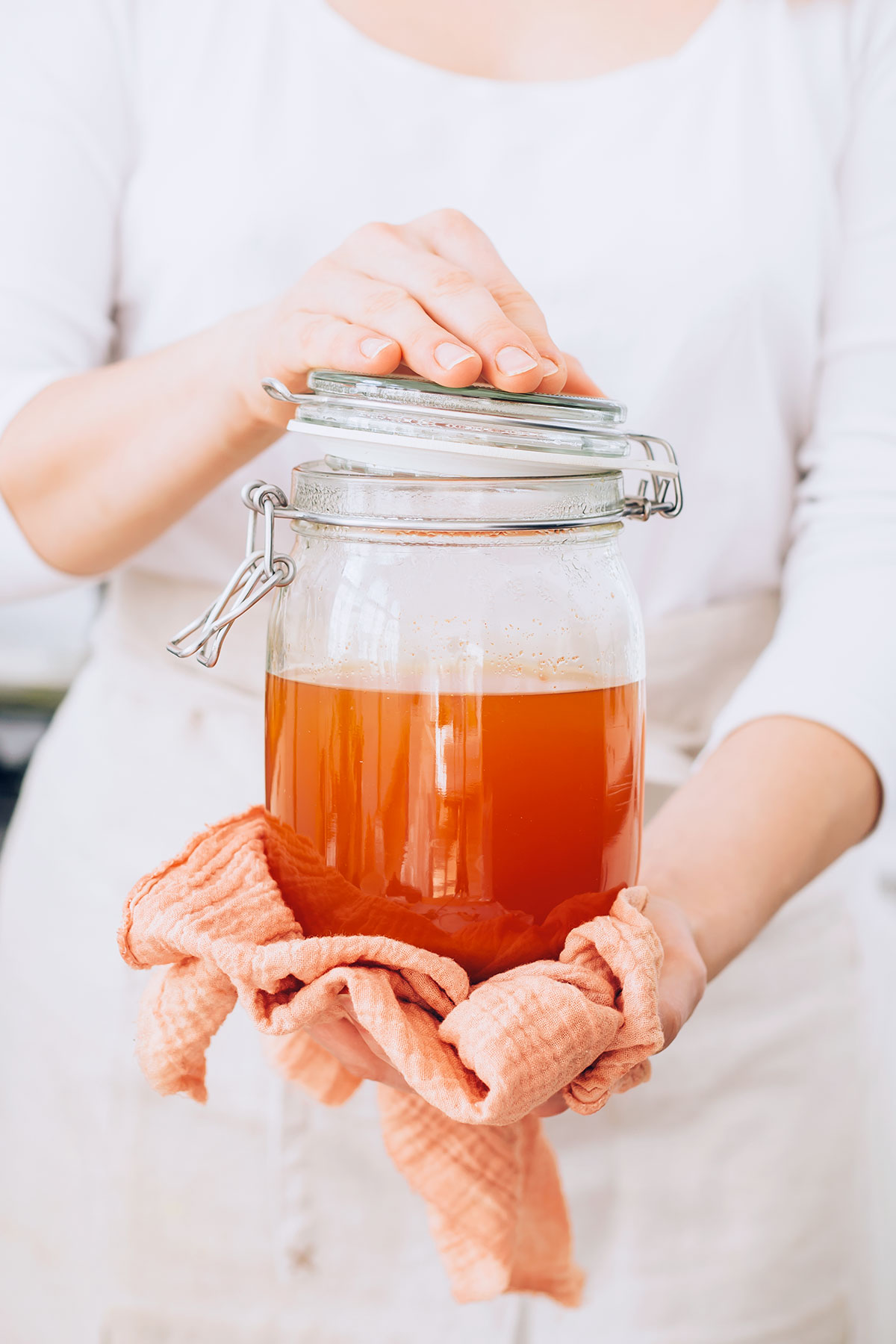 Courses Soup
Cuisine Vegan
1