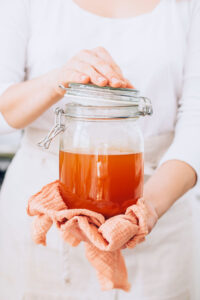 How To Make Vegetable Broth
Yield 4 cups
A wonderfully flavoured and comforting vegetable broth recipe, packed with minerals and vitamins, that you can use to cook risotto, soups or dressings, or enjoying it on its own, for its health properties. 
Ingredients
2 yellow onions, peeled and cut into quarters
4 celery stalks, diced
2 carrots, diced
1 large bunch fresh parsley, chopped
2 garlic cloves, peeled
1 tbsp tomato paste
1 tsp freshly grated ginger
2 tsp turmeric powder
1/4 tsp cayenne
Freshly ground black pepper
6 cups purified water
Instructions
Add the vegetables and spices into a medium soup pot, and cover with water.
Bring to boil over medium heat, then turn the heat to low, lid the pot and simmer for an hour.
Strain and set aside to cool before transferring into airtight glass jars.
Store in the refrigerator, or divide into ziplock bags and freeze.
Notes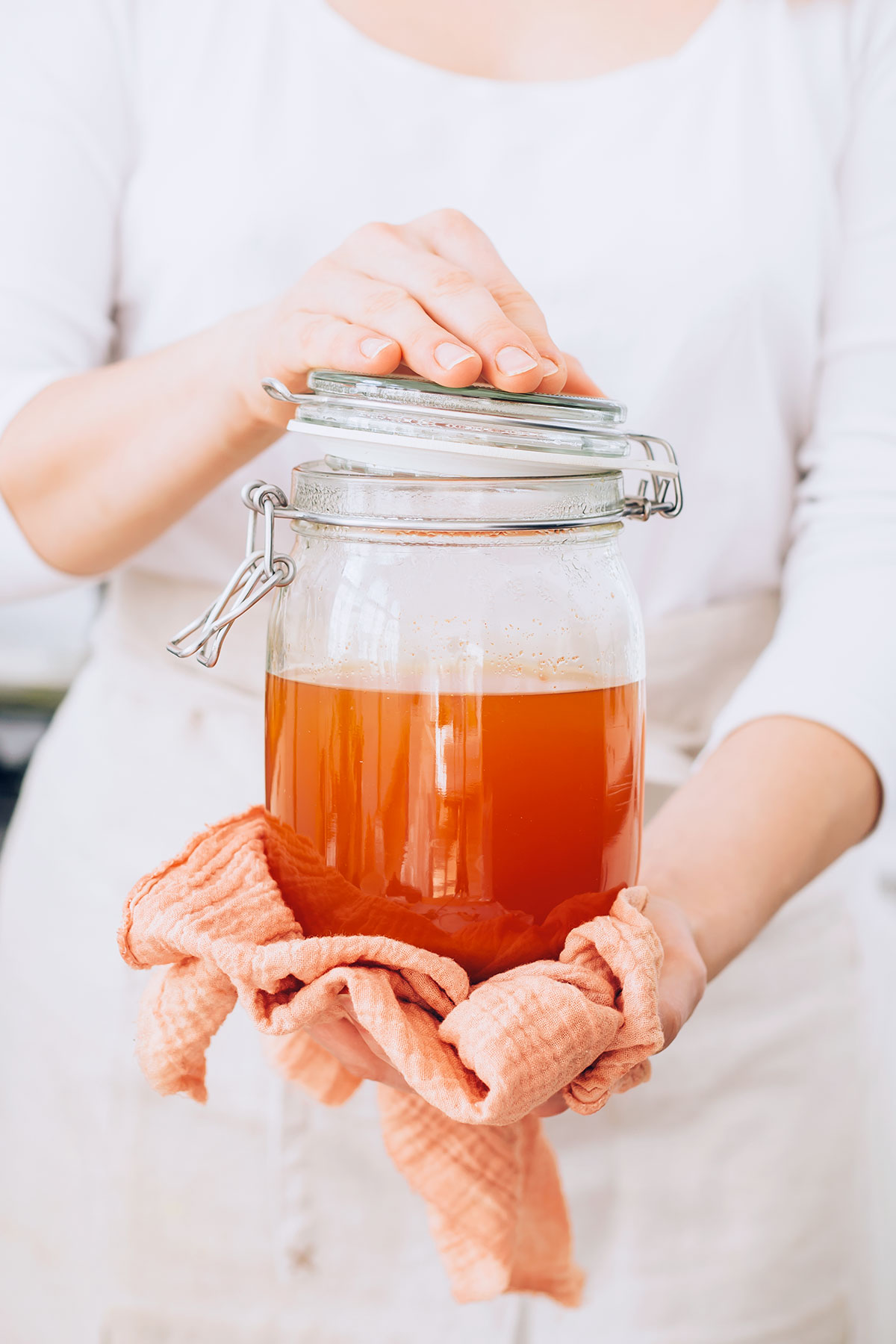 Courses Soup
Cuisine Vegan
Recipe by Hello Nest at https://hellonest.co/how-to-make-vegetable-broth/