2019 is the year when everyone declutters their closet, with the Komari method now more popular than ever. Although time consuming at first, her folding does make everything easier to see and, dare I say, more pleasant to wear! Whether you're an adept of her method or not, you probably still want to have your clothes and accessories at hand, so you can make the most of them. And these tutorials are just what you need to start off. Ready, set, organize!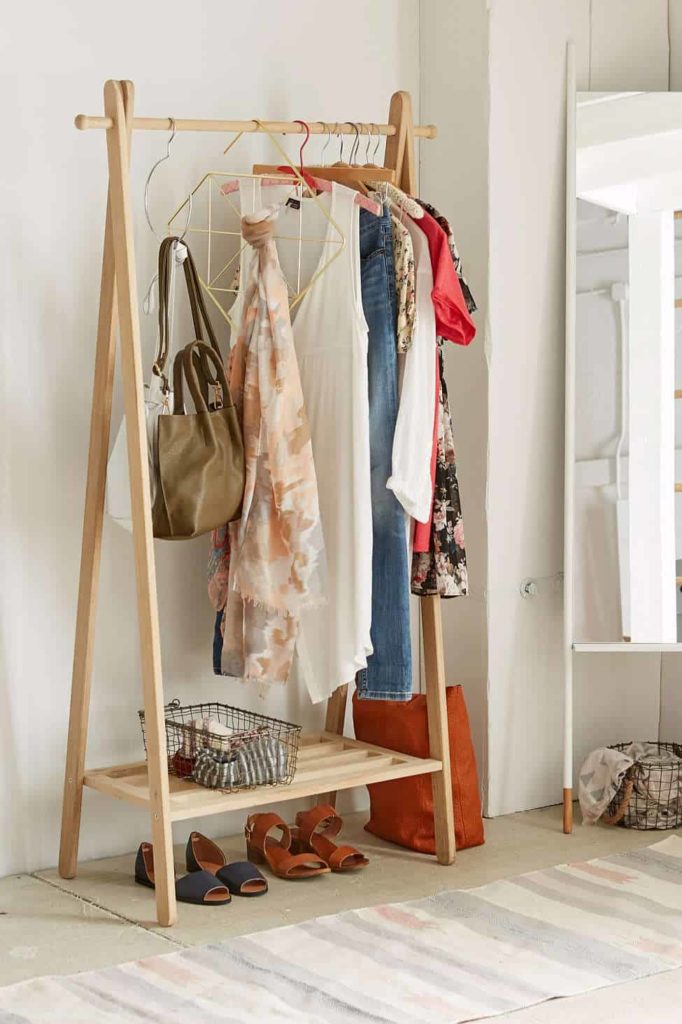 1. No Fail Plan: Take Control of Your Closet This Year from Hello Glow // Every great reorganization starts with taking everything out, to put things into perspective. Go through the 3-step purging process and learn how to maintain the perfect wardrobe for you.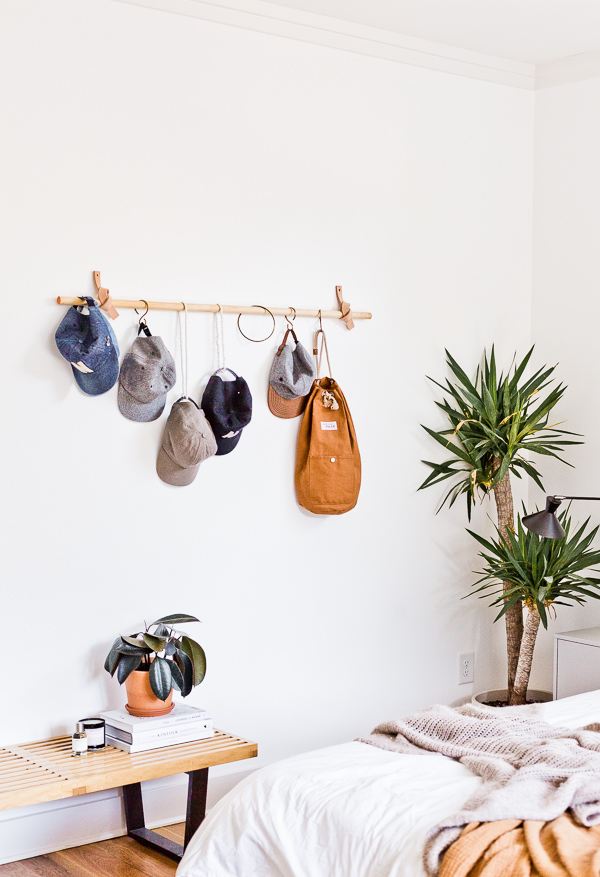 2. Hanging DIY Wall Organizer from Paper & Stitch // Hats and bags are famously hard to organize and store. So why not make a big deal out of it and keep them in plain sight? This wall organizer only takes 10 minutes to make and it solves the issue I've struggled with for 10 years.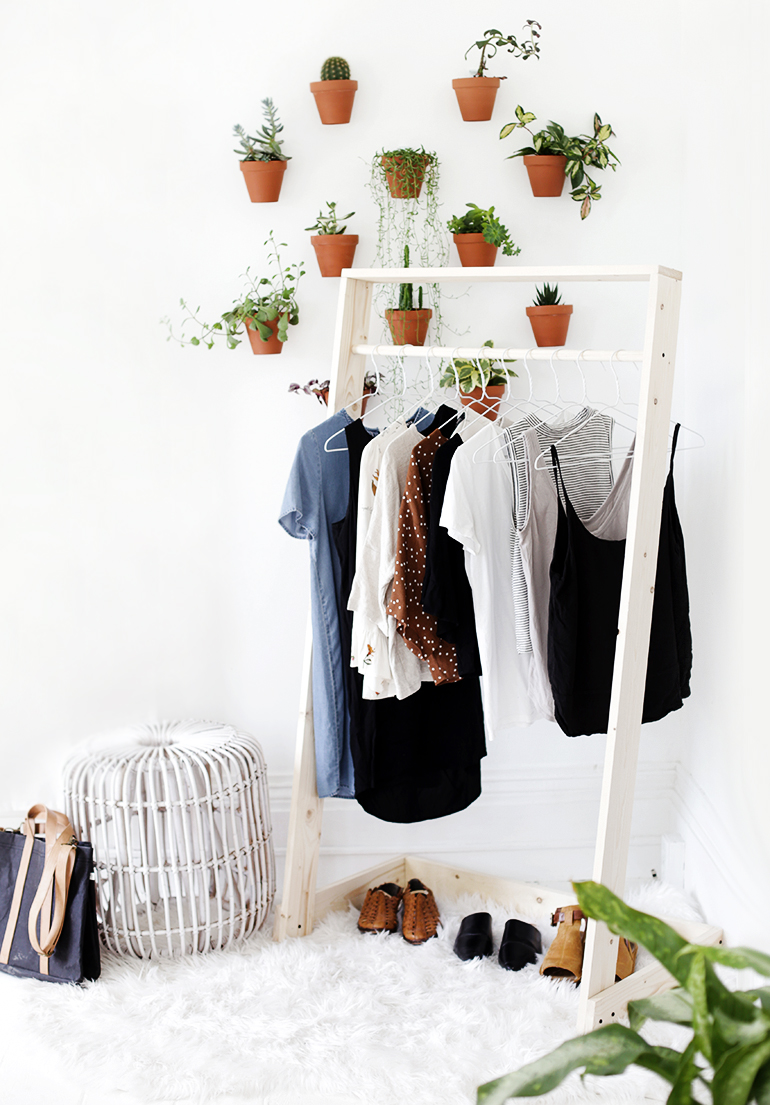 3. DIY Wooden Clothing Rack from The Merrythought // Thinking of taking the plunge to a capsule wardrobe? Keep it on display with a minimalist clothing rack. You could also use it to show off your favorite items or mix and match outfits for the week.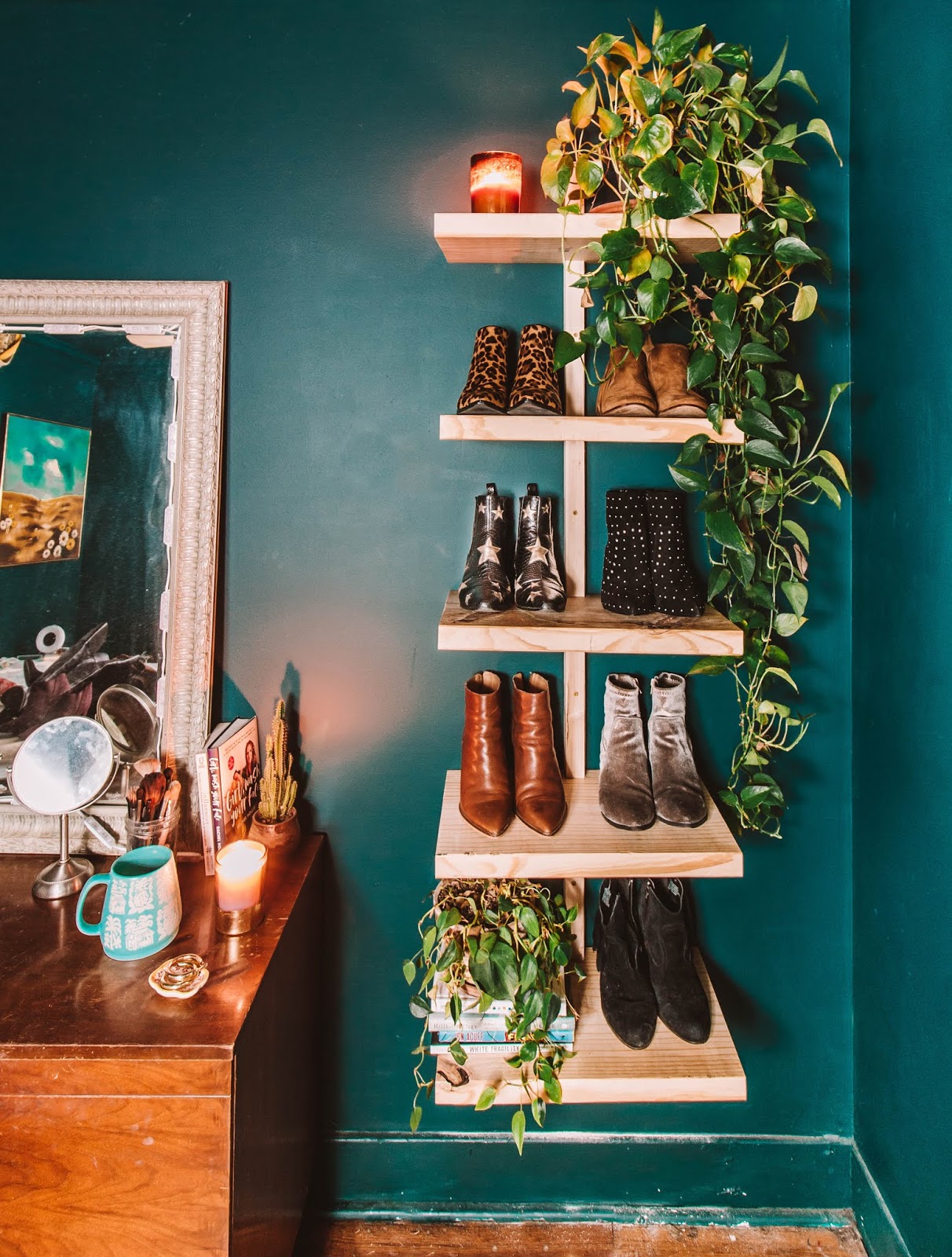 4. Shoe Storage Solution DIY from Hey Wanderer // Shoes so gorgeous you just can't keep them in a box? We know the feeling. Build your own wooden rack to store your beauties, and sprinkle with books and plants for some Instagram-worthy decor.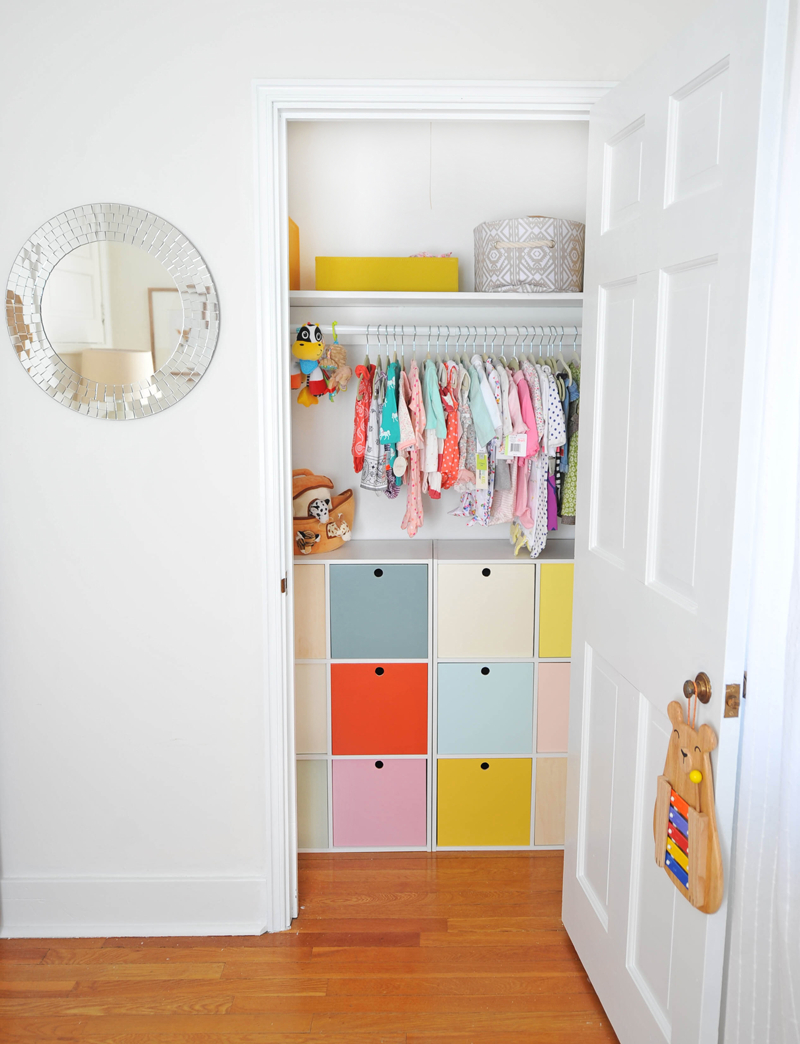 5. DIY Colorful Cubes from A New Bloom // Admittedly, these colorful storage cubes are meant for a nursery. But that doesn't mean you can't use them to organize your own closet: underwear, t-shirts, and jeans folded neatly, for easy access.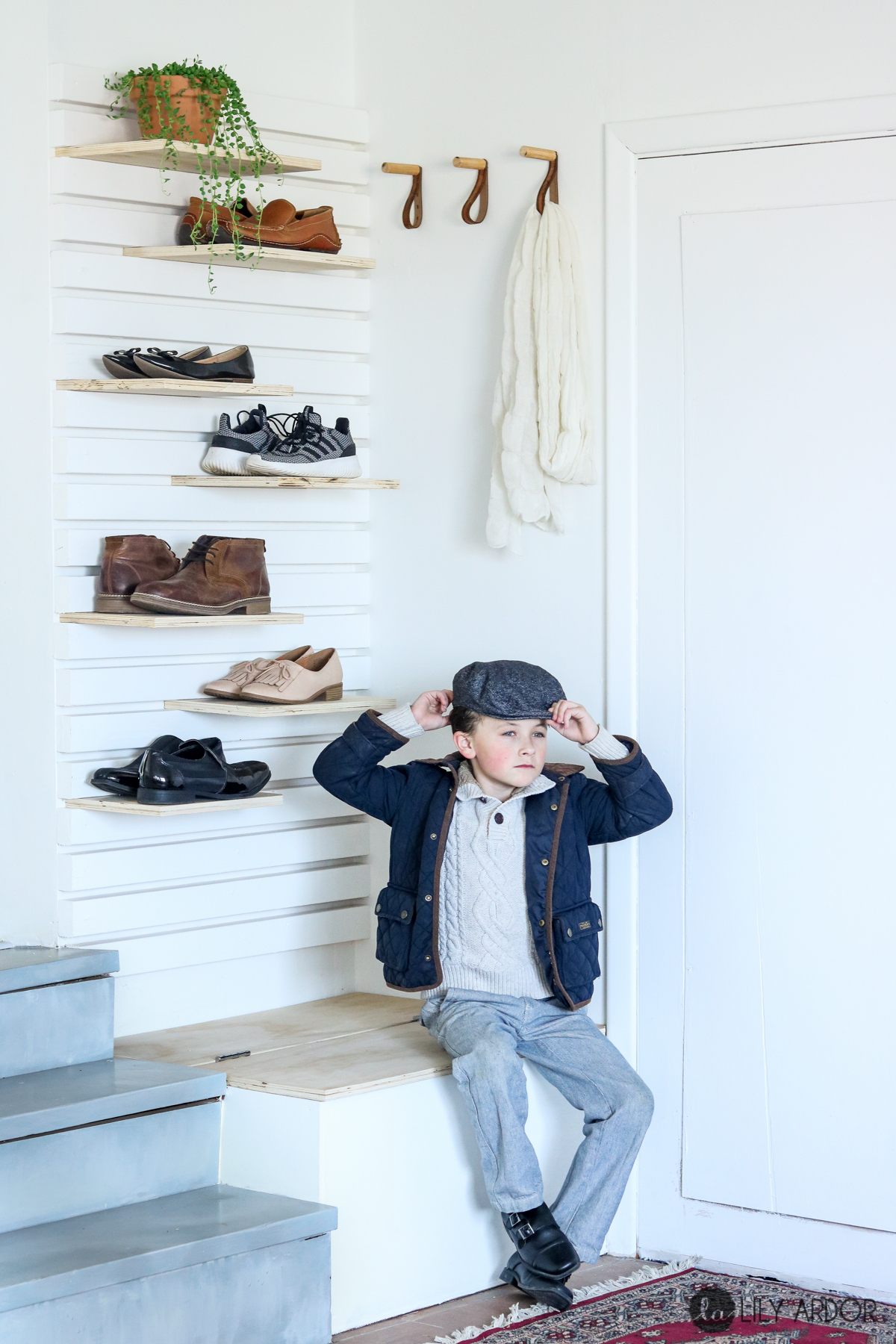 6. Entryway Bench Tutorial from Lily Ardor // Take the shoes off the floor and onto the shelves, where you can see all of them at once. And if you don't feel like keeping muddy boots on display, you might as well store them inside the bench. Yes, it opens!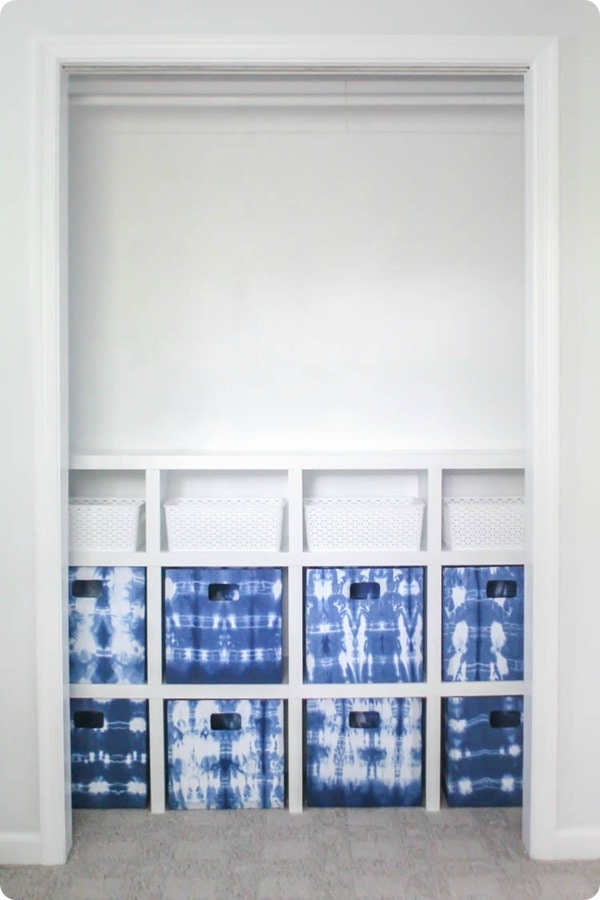 7. How to Make Fabric Storage Cubes from Lovely etc. // Ikea storage cubes can be a little meh. Or they can be totally wrong for your space, size-wise. Make your own custom cubes, in fabric as minimalist or loud as you want, and in every imaginable size.
3