Oohhhh, guys. Summer is so close. And you know what that means? Farmers markets and fresh, locally grown fruits and veggies are on the horizon. I'm a bit obsessive when it comes to stocking up on fresh fruit, but I'll be the first to admit that I don't always eat it before it goes bad. It seems like the second I put it in the fridge or stash it on the counter it turns brown and moldy (berries are the worst, no?). Rather than waste another farmer's market haul, I decided to do a little research into how to store fruit the right way.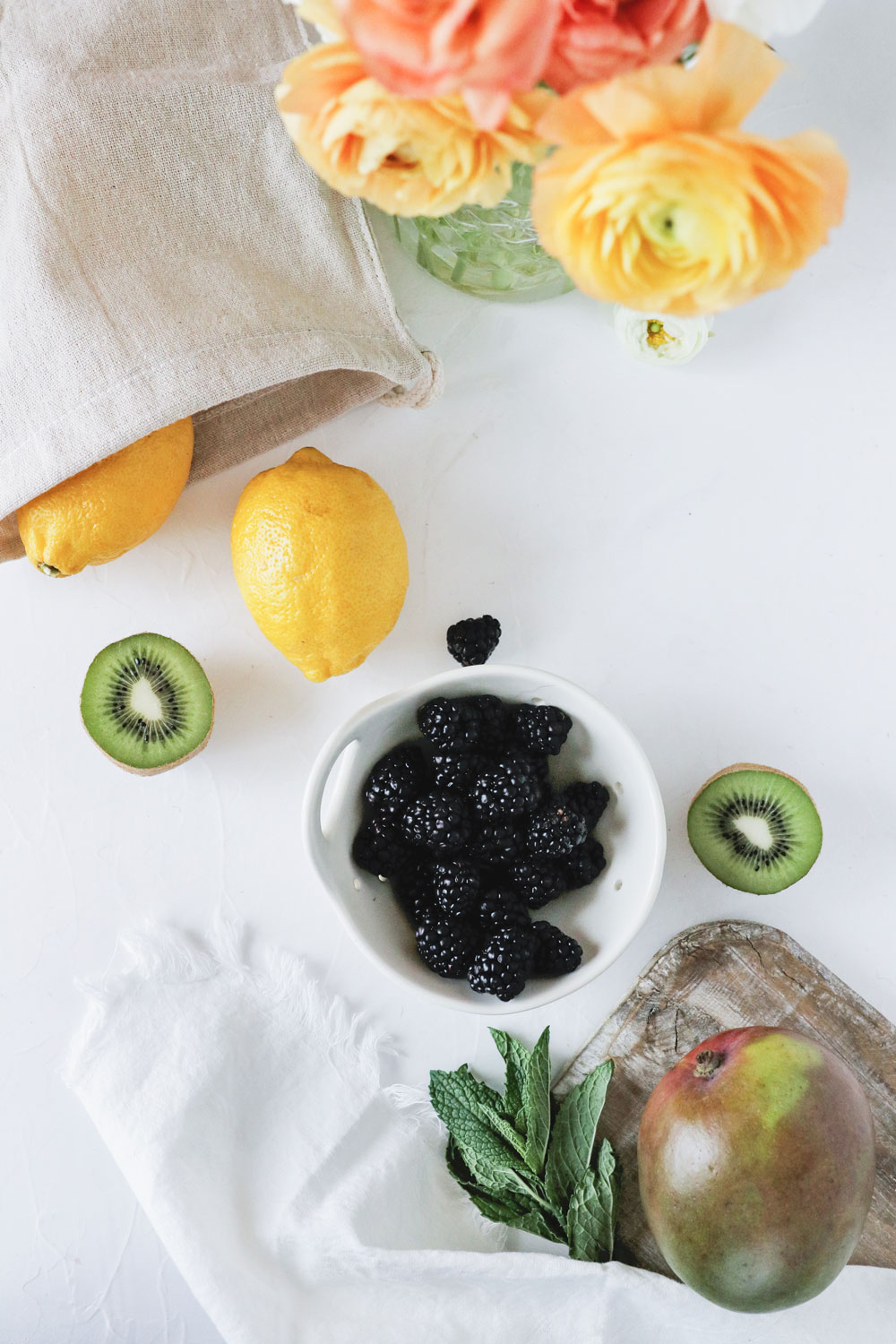 Sadly, gone are the days when you could set a basket of fruit on the counter and walk away until you're ready to eat it. Unlike a lot of vegetables, fruit needs a little TLC in order to keep mold and rotten spots at bay. Here's how to store fruit so you actually have a chance to eat it.
How to store fruit
Storing your fruit the right way can make all the difference. Fruits release ethylene, a natural gas, as they ripen. As the gas builds up, it causes the fruit to ripen more quickly until they eventually go bad.
This is great for some things like avocados or bananas that you may want to ripen before eating (simply pop 'em in a paper bag and they should be ready to eat in a day or two). But it's not so good for things like berries or grapes, which can mold quickly.
Here are the best ways to store all different kinds of fruit.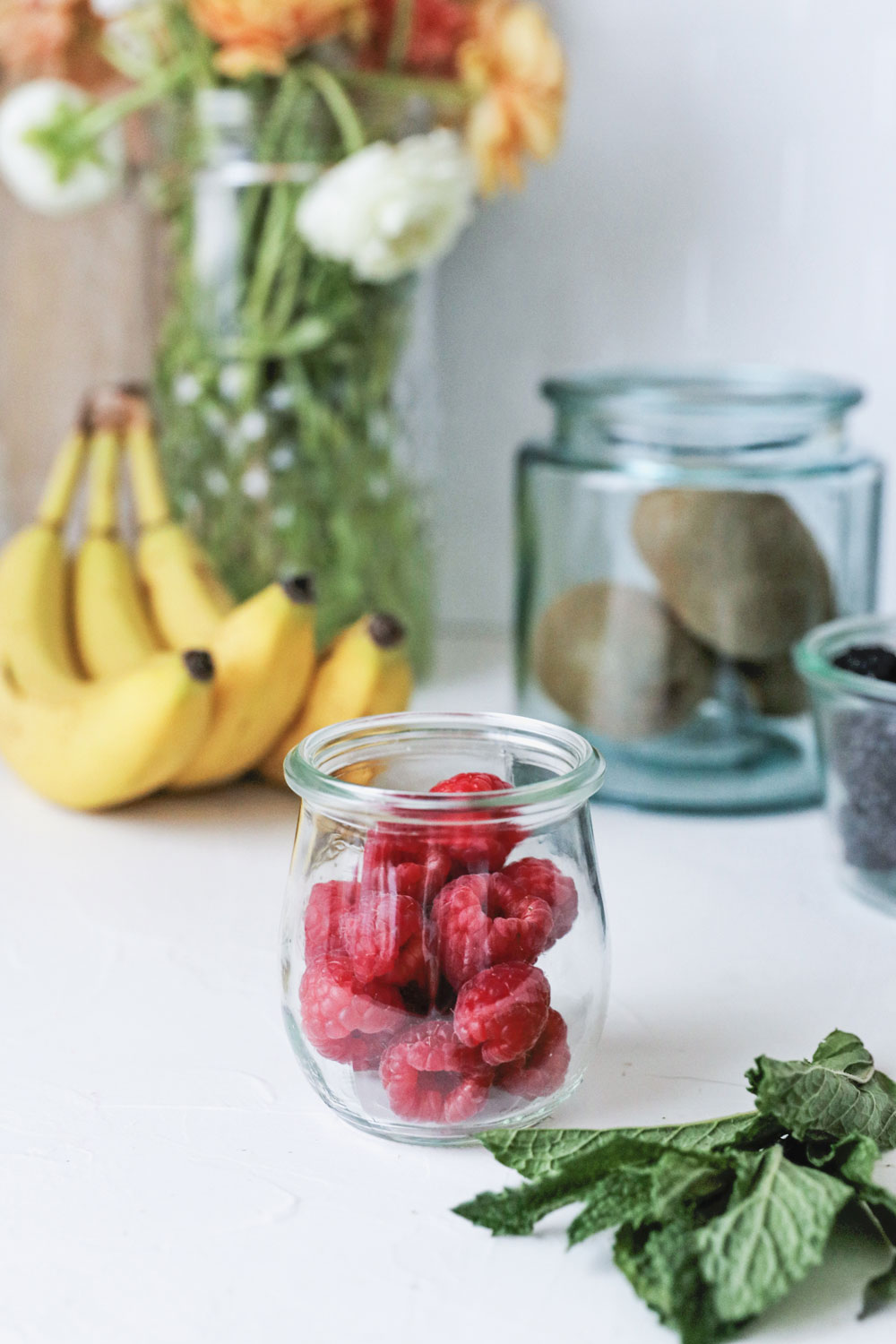 General guidelines
Remove all fruit from the packaging. Trim off the rubber bands, remove any plastic packaging and store your produce loose. Not letting produce breathe essentially traps ethylene and speeds up the ripening process.
Don't store fruits and veggies together. The ethylene fruit gives off can also affect your vegetables, causing them to go bad quickly as well. Bananas are especially notorious for causing other produce to ripen, so keep them away from ethylene-sensitive veggies like tomatoes, asparagus, broccoli, carrots, lettuce and green beans.
Choose glass containers. Plastic containers often have BPA in them, which can leach into your food. To keep plastic chemicals out of my produce, I rely on glass containers for storage purposes. They take up more space in the fridge but they're still your best bet when it comes to reusable, eco-friendly options.
How to store different kinds of fruit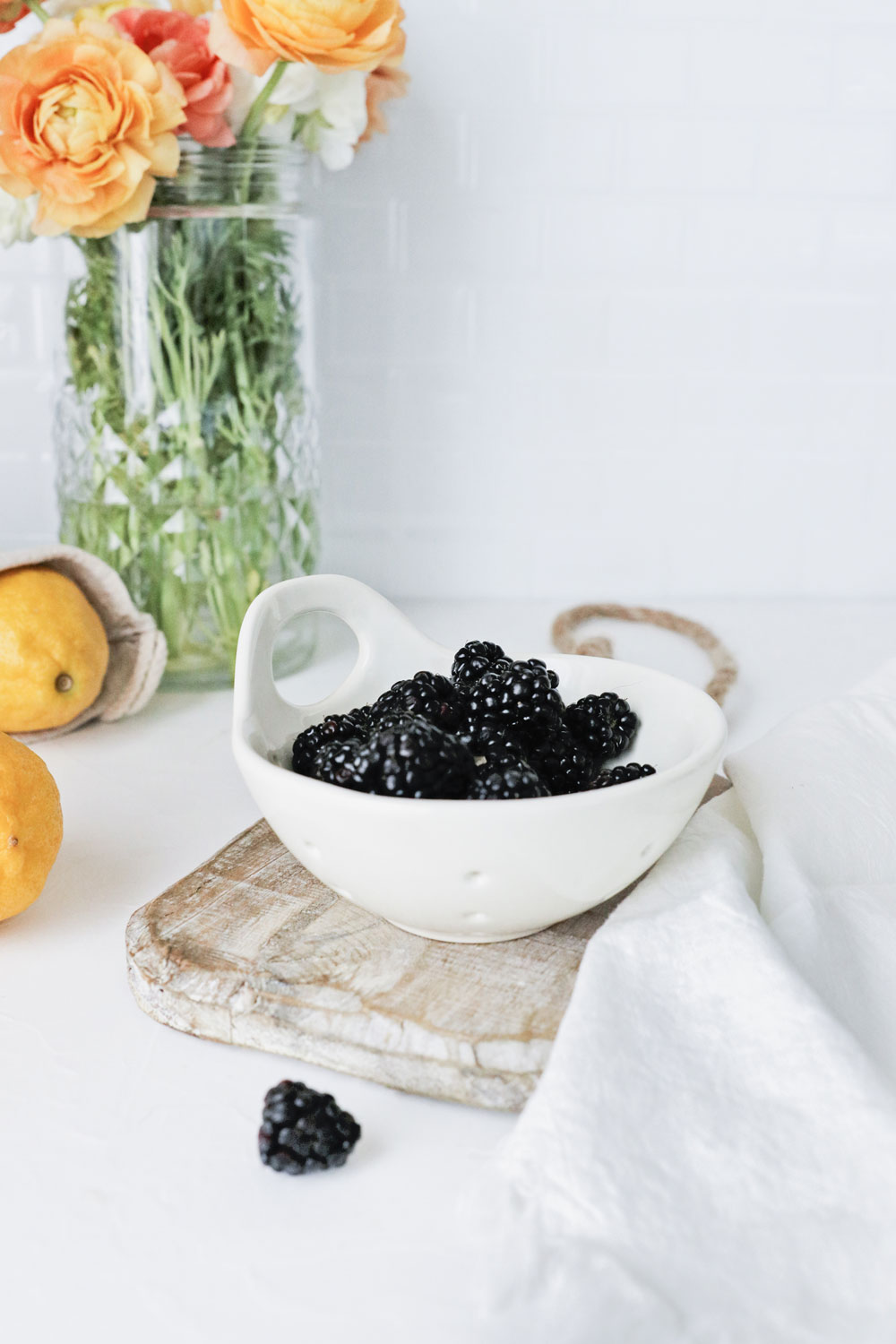 Refrigerator
Apples – Place in a cardboard box or glass container and refrigerate.
Berries – Berries don't like to be wet, so don't wash them until you're ready to eat. Instead, store them in a shallow glass container in the refrigerator.
Cherries – You can store cherries in an airtight container on the counter for a few days, but they will last longer in the fridge. Keep them out of direct sunlight, remove any bad cherries from the bunch, and avoid washing until ready to eat.
Grapes – Store in the fridge, but only wash when ready to use to prevent mold and mushiness.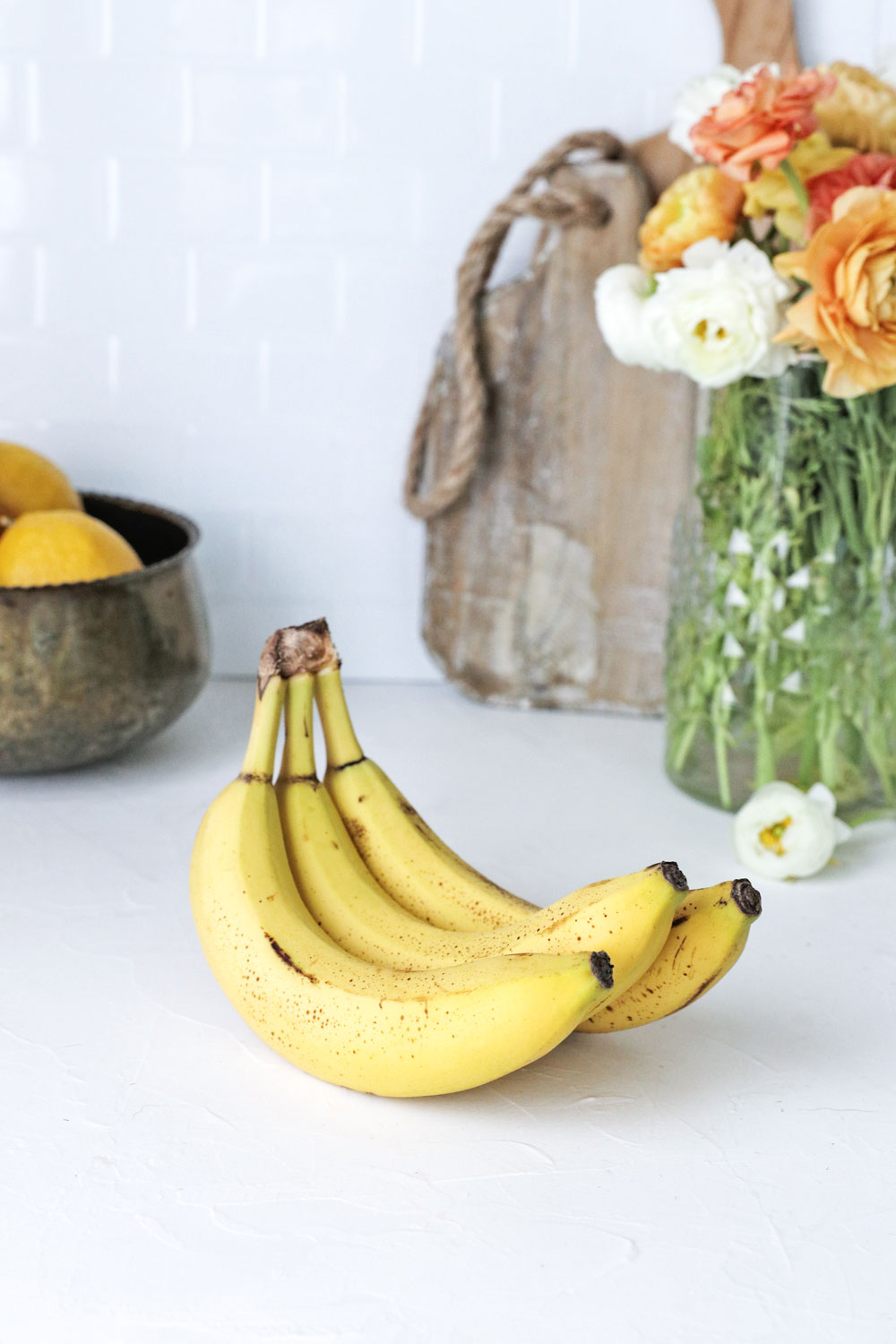 Ripen on counter, then refrigerate
Bananas – To extend freshness, separate bananas from the stem so they're no longer a bunch. Then store on the counter away from other produce until ripe. Once spots start to appear you can place bananas in the refrigerator to slow the ripening process. Although the peel will turn brown, the fruit inside is still perfectly fine to eat.
Melons – Let ripen at room temperature for 7-10 days. After that, sliced melon can be stored in the fridge for several days.
Peaches and other stone fruits like apricots, plums and nectarines – Leave on the counter for several days to ripen. Then transfer to the refrigerator until you're ready to eat them.
Pears – If unripe, pears will slowly ripen on the counter for several weeks. If already ripe, store them in the refrigerator to slow the ripening process.
Pineapples – Let ripen for several days on the counter, then slice and put in an airtight container in the fridge.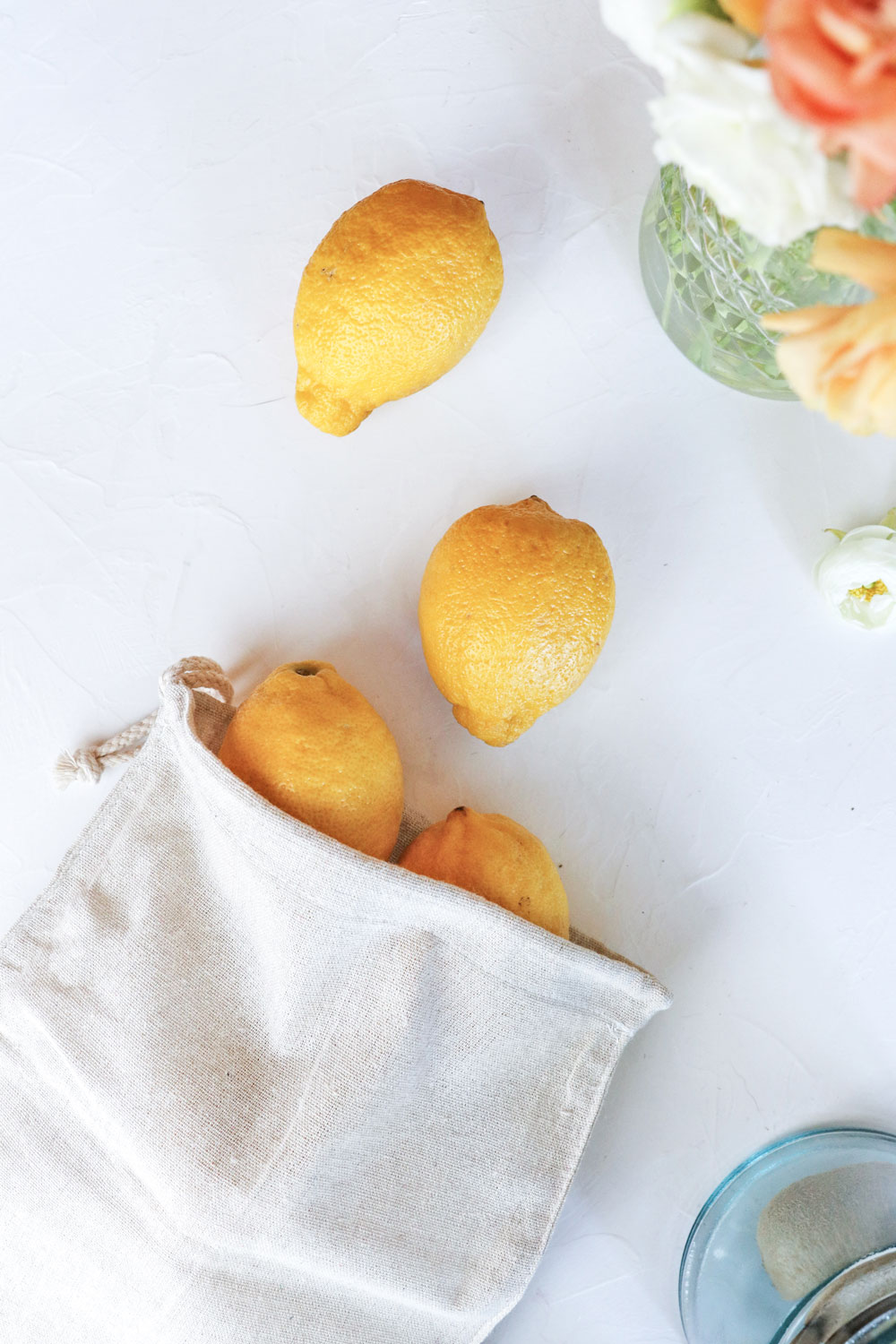 Counter
Citrus – Citrus fruits can lose their juiciness when refrigerated, so it's best to store them in a ventilated basket or bag on the kitchen counter if you plan to use them quickly—they will last about a week on the counter. But if you want them to keep longer, store them in an airtight container in the fridge or even freeze them.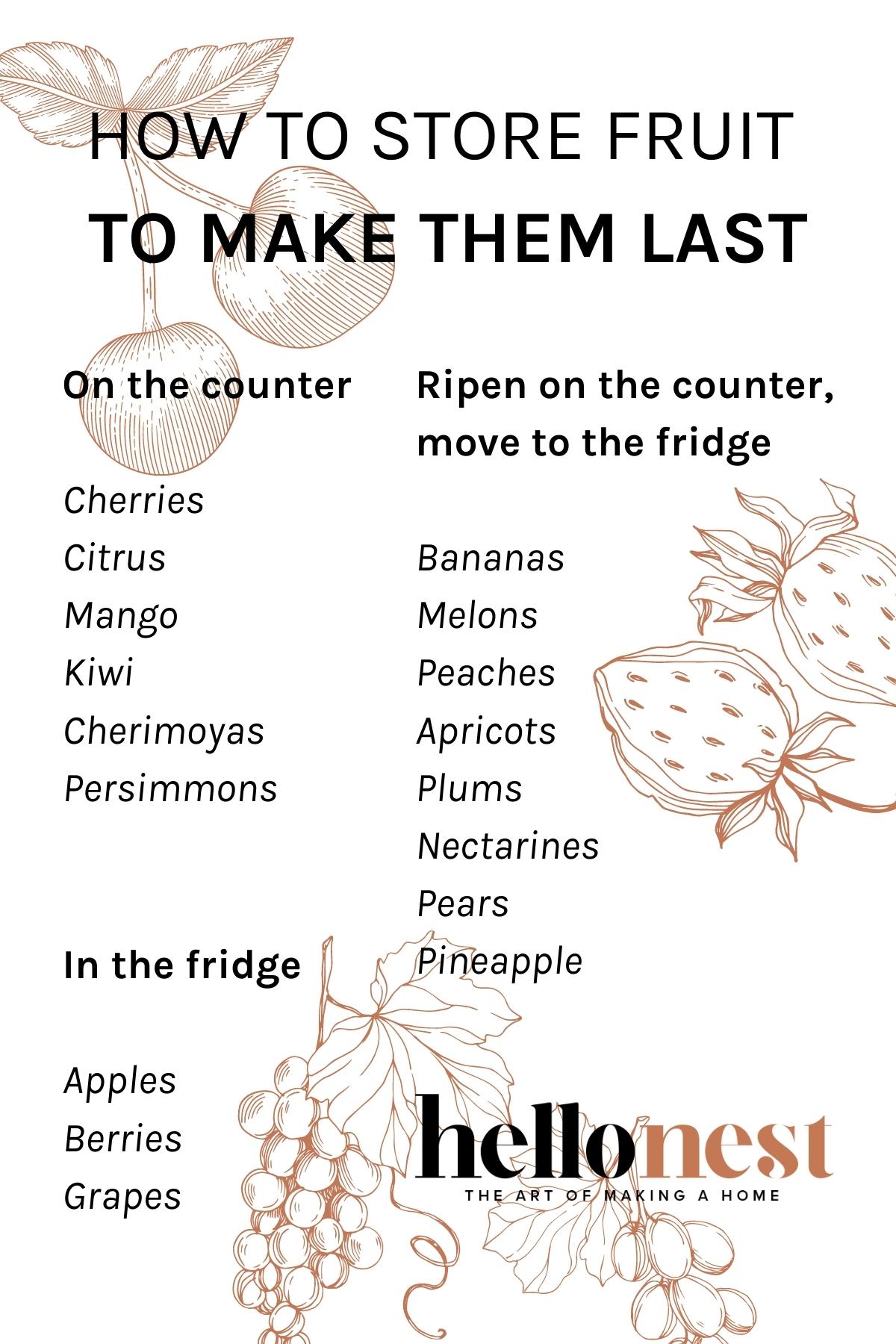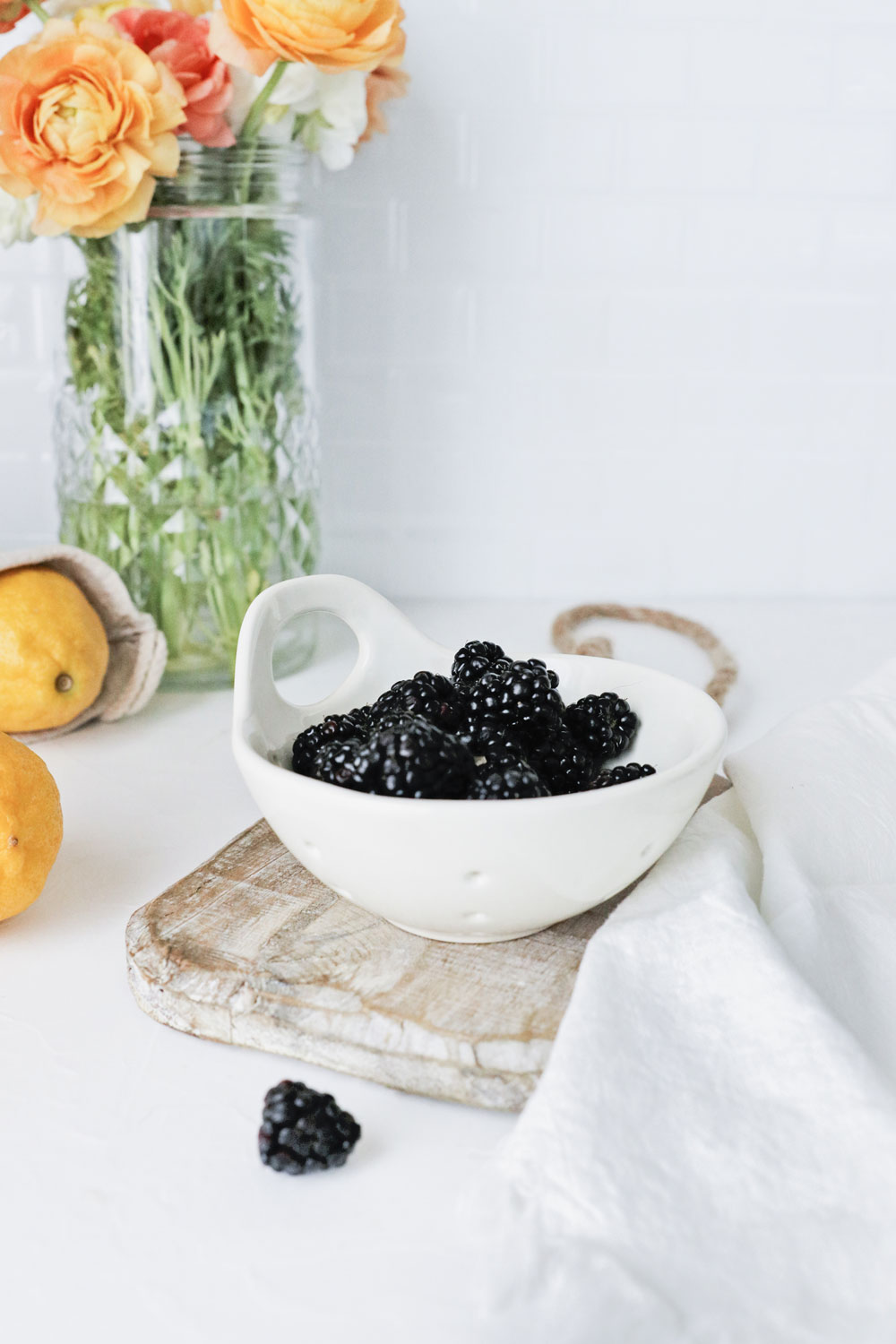 4