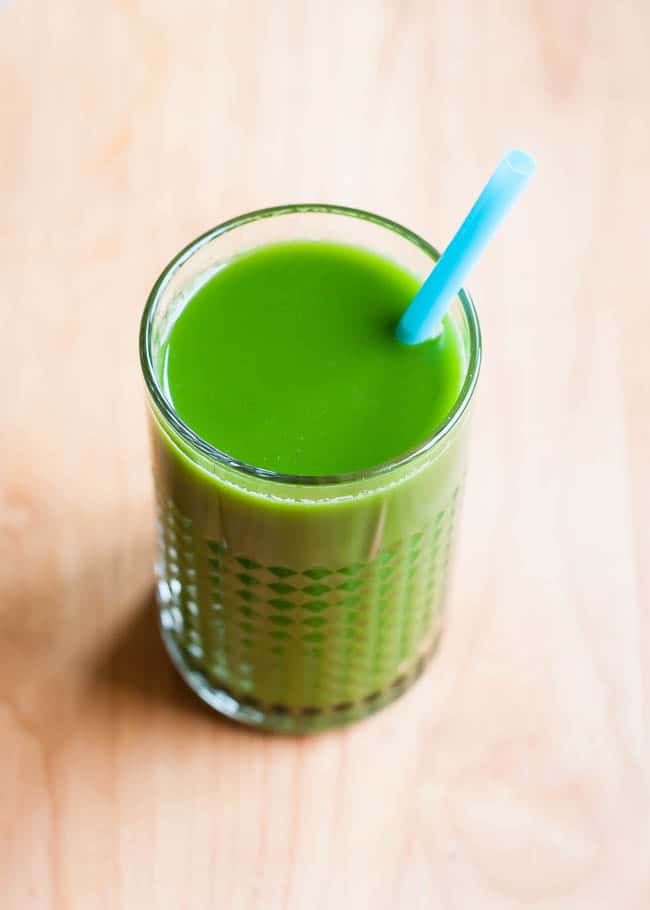 You may already know the basics of juicing, and think to yourself, "That's great … if I had a juicer!" Well, now I'm going to show you how easy it is to make juice without a juicer. All you need is a blender! Pretty handy, right? And you know what, considering you probably already have a blender in your kitchen, it's not a bad way to go. It's a great way to try your hand at juicing without committing to another expensive appliance that you have to store in your kitchen. Plus it's pretty easy and there's actually less cleanup involved (bonus!).
How to juice in a blender
Step 1: Decide which juice you want to make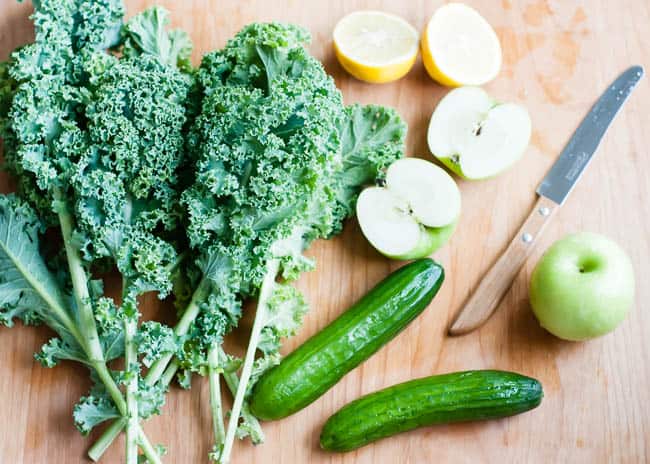 Here are three great recipes to get you started. Basically, you can make juice out of any fruit or veggie you want. The sky's the limit! Gather and prepare your ingredients. If you own a high speed blender, like a Vitamix, you don't need to cut the fruit up quite as much as with other blenders, but cutting will help regular blenders puree more quickly.
Step 2: Layer the ingredients into a blender jar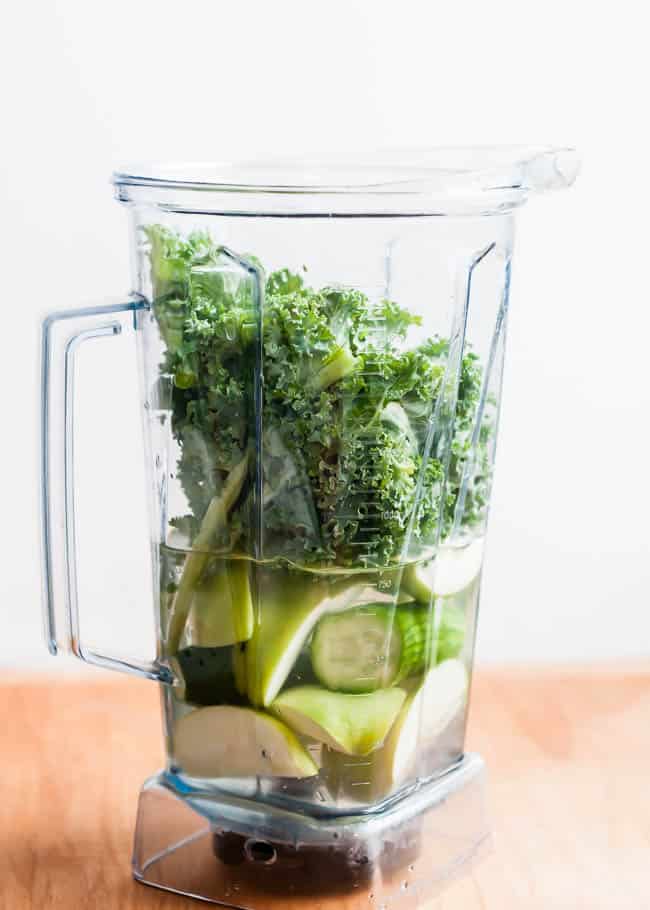 Add 1-2 cups of water to the blender first. This will help facilitate the blending. I place my leafy greens at the very top because I think they blend better that way. You don't even need to remove the stems since you'll be straining them out at the end, anyway. If you are using juicier fruits and veggies (cucumber, melon, apples, etc.) you won't need quite as much water. If you are doing more leafy greens, then add more water to help the blades work their magic. Just remember: leafy greens can taste pretty overpowering when juiced, so use them sparingly if you don't love the taste of kale or spinach.
Step 3: Blend, blend, blend!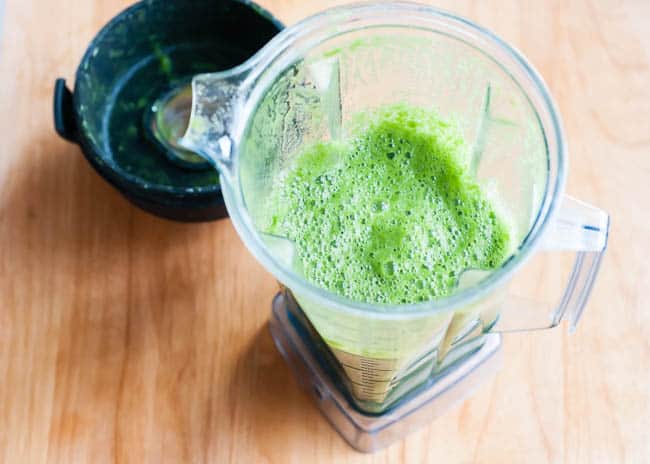 Let the blender run until everything is nice and smooth. You might need to stop it a few times to scrap down the sides or adjust the speed for the smoothest puree. It will look just like a smoothie! You can drink it as is or see step 4.
Step 4: Strain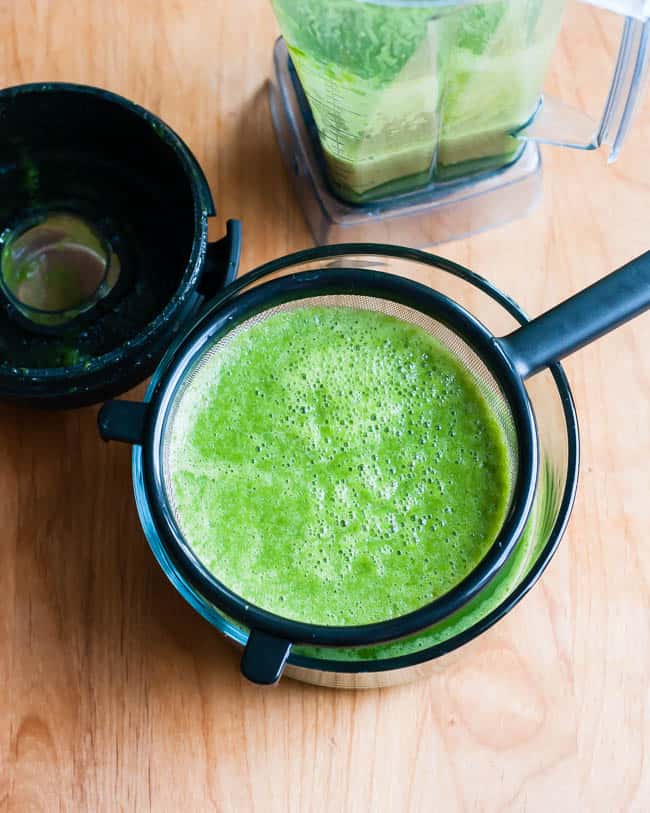 The pulp is where the fiber is, but it can be a little difficult to drink. Totally your personal preference here. There are several ways to strain your fresh juice – nut milk bag, cheese cloth or fine mesh sieve.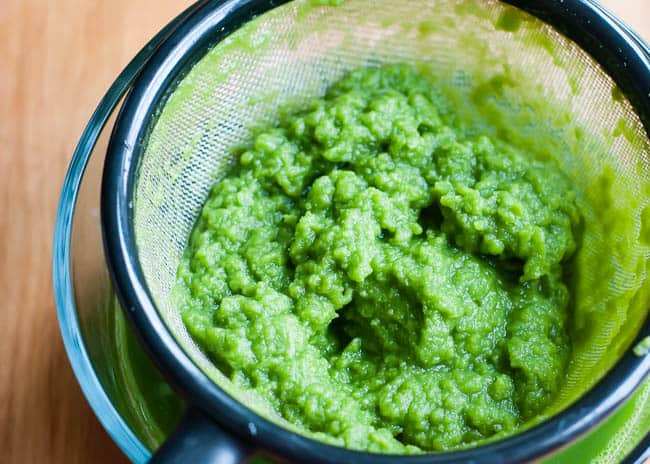 I use a sieve simply because it's SO easy and I don't own a nut milk bag and cheese cloth can get kinda messy. Press the solids against the sieve (or squeeze the bag or cloth) to extract as much juice as possible.
Step 5: Drink up!
A few more tips:
The juice is very best (and the most nutritious) when it's fresh. As it sits, it oxidizes and loses some of the valuable nutrients.
BUT you can store it in the fridge for a few days, or longer in the freezer.
The pulp can be added to a compost bin or used in baked goods, dips and spreads, and soups or broths.
Have you tried juicing in a blender?
1