So many recipes call for a cup or so of pumpkin puree, leaving you with a little bit left at the bottom of the can. Not enough to make another pumpkin recipe with, but enough that you'd feel bad throwing it away.
Here are some ways to use a small amount of leftover pumpkin puree. Most are so easy, you don't even need a recipe!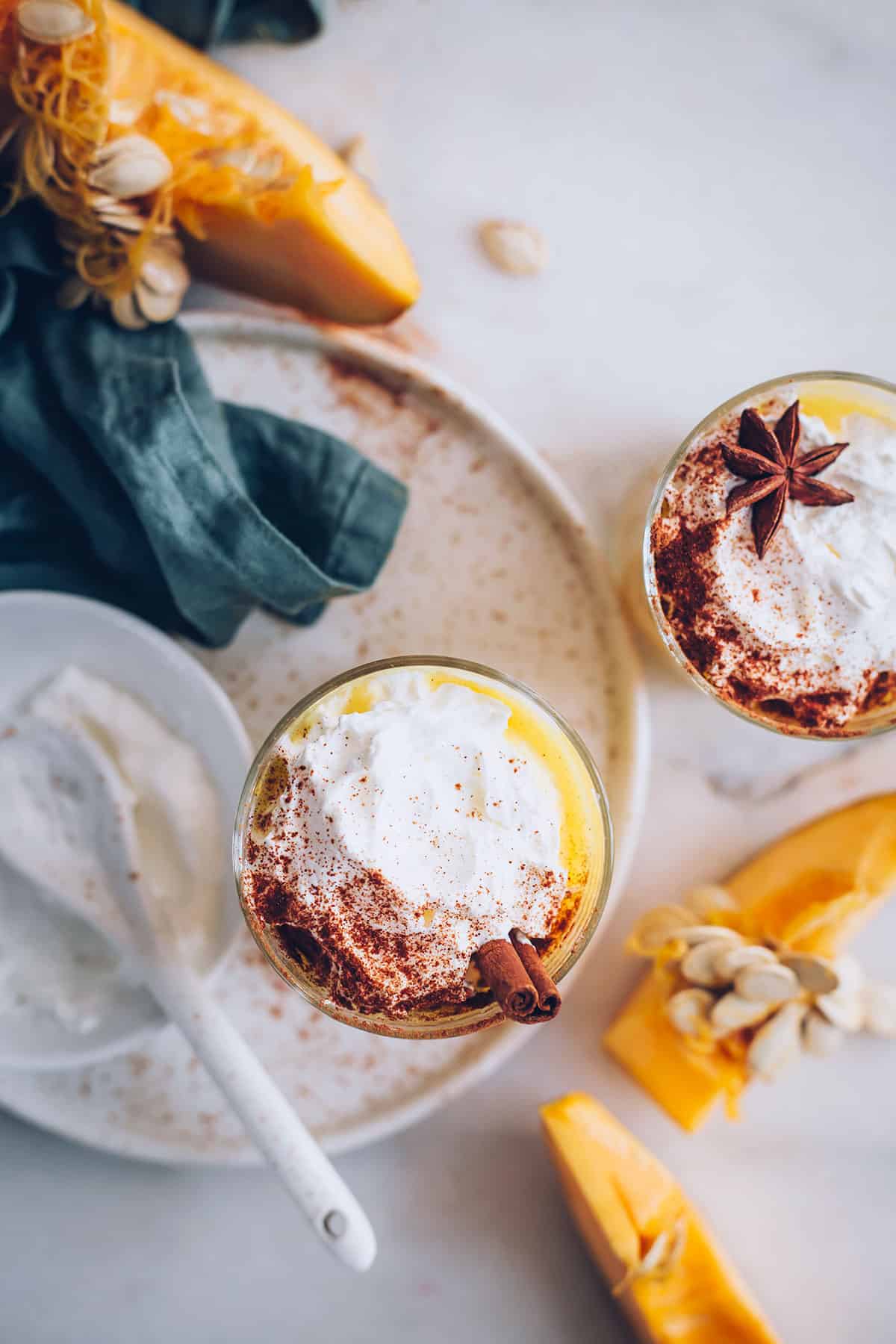 1. Make a Real Pumpkin Latte
Most pumpkin spice lattes from cafes are made with pumpkin spices, but not actual pumpkin. But this Pumpkin Spice Latte uses pumpkin puree too.
2. Upgrade Your Oats
A few tablespoons of pumpkin puree in your morning bowl of oatmeal with a pinch of pumpkin spice is pretty much the perfect fall breakfast. Sweeten it with maple syrup or honey and garnish with chopped walnuts or raisins.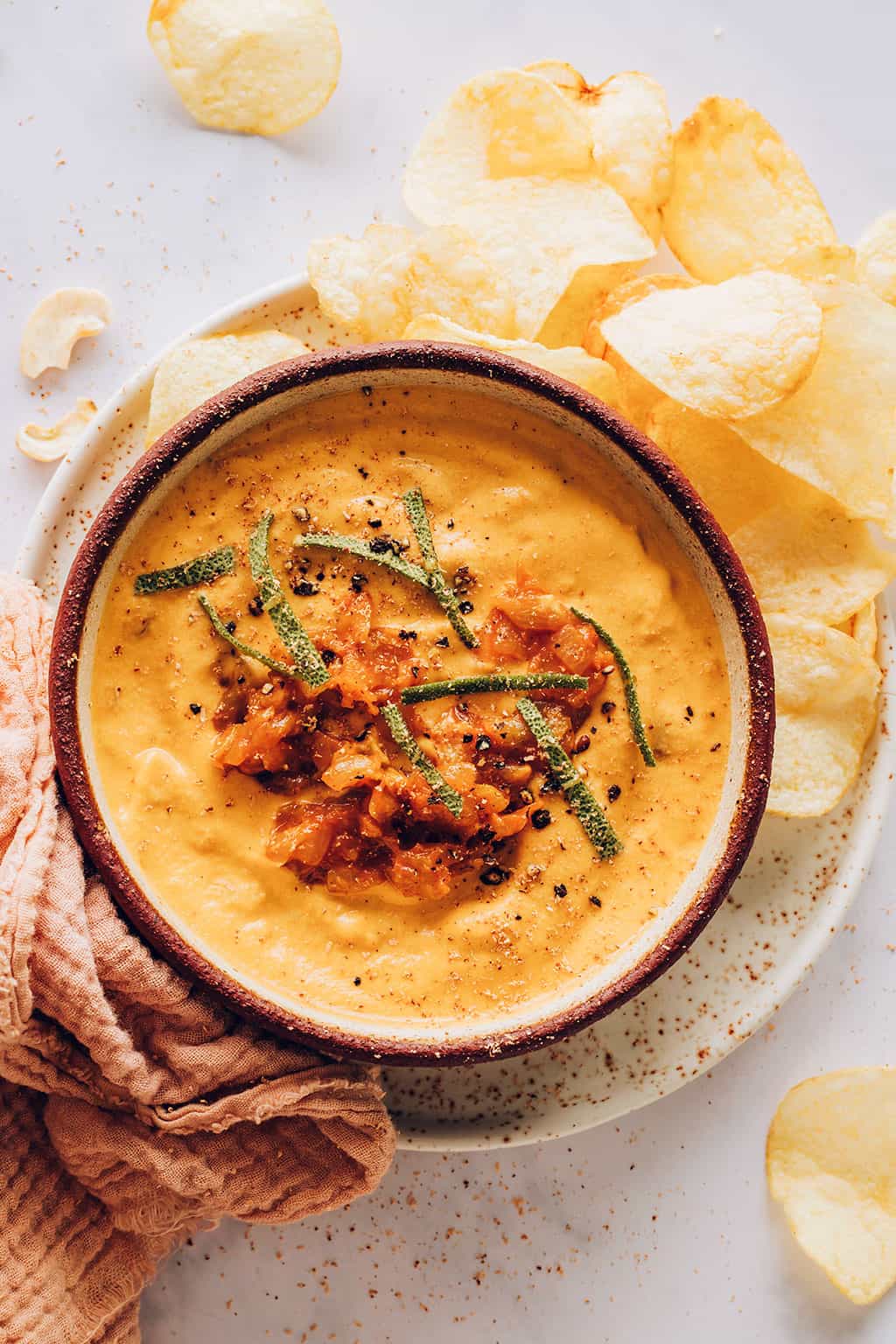 3. Whip Up a Dip For Your Chips
We've got a recipe on Hello Glow for a Pumpkin Caramelized Onion Dip made with 1/2 cup of pumpkin puree, but you can totally wing it without a recipe–add pumpkin puree to hummus for a boost of vitamin A.
4. Satisfy Your Chocolate Cravings with Pumpkin Cups
Replace a few tablespoons of nut butter from your favorite peanut or almond butter cup recipe with pumpkin puree instead and add ground cinnamon or pumpkin spice. This, by far, is my most favorite way to use pumpkin puree leftovers!

5. Make a Creamy Pumpkin Pasta Sauce
Stir some pumpkin puree into your favorite Alfredo recipe or try this vegan pumpkin alfredo made with cashews. Even easier? Sauté some chopped onions or shallots in a skillet, add cooked pasta, and stir in a few tablespoons of pumpkin puree, a splash of cream, and grated parmesan.
6. Add Pumpkin to Your Smoothie
Because of its smooth texture and mild flavor, you can add pumpkin puree to just about any smoothie without altering the taste dramatically. Or you can make a Pumpkin Pie Smoothie.

7. Try Our Super Seed Pumpkin Energy Balls
A half cup of pumpkin puree is combined with sunflower or nut butter, oats, and seeds to make an energizing, kid-friendly snack. And they're a cinch to make too! Get the recipe here.
8. Have Creamy Pumpkin Risotto for Dinner
A can of pumpkin contains about 1 1/2 cups of puree and this Creamy Pumpkin Quinoa Risotto uses exactly half of that.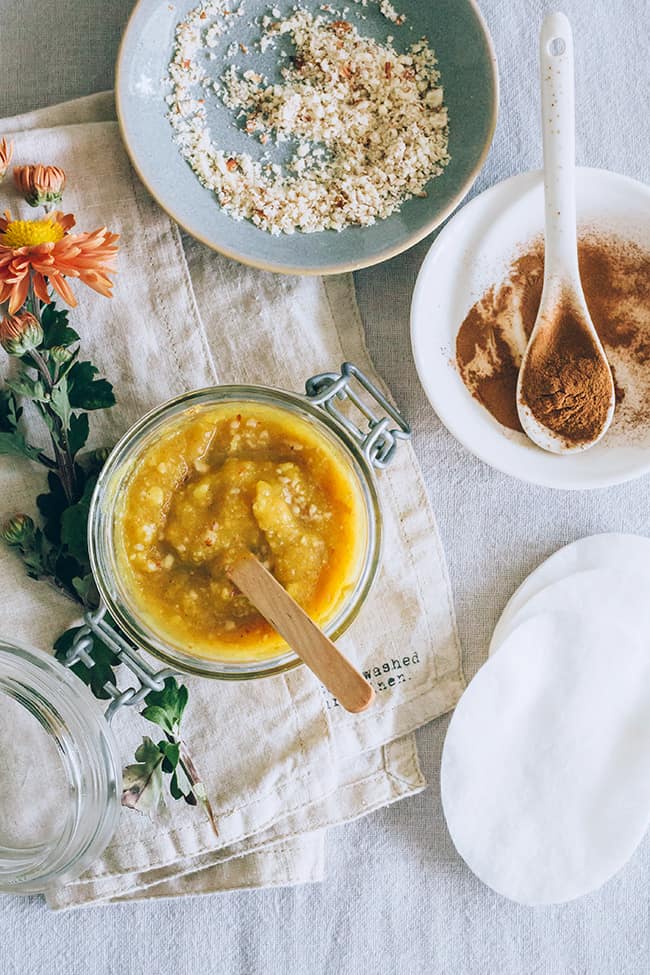 9. Give Yourself a Facial
With pumpkin, almond meal, cinnamon, nutmeg, and ginger, this Pumpkin Face Mask is quite literally good enough to eat. It's perfect for dry, dull skin–something many of us deal with when the weather gets colder!
2