This year, our mattress hit the 10 year mark and the aches and pains my husband and I woke up with every morning made it very apparent that it was time for an upgrade. I knew I wanted a mattress that was a little greener—and made without flame-retardants—but I had no idea where to start, so I procrastinated. A mattress is a big purchase and I had this weird fear of failure about mattress shopping. I didn't want us to make the wrong choice, so I put off making any decision at all.
What seemed like the best option was an organic mattress, but it wasn't in our budget. Then I started looking at kits to build your own mattress out of buckwheat hulls, which is apparently a thing, but my husband vetoed it. The next option I researched was a foam mattress—the kind that gets folded up in a box and delivered to your doorstep. I'm sure you've seen them advertised all over the place. I thought they were worth a try, but my husband was totally skeptical of a mattress without springs until I made him lie on a latex mattress at IKEA and then he was on board too.

So we had part of a decision made, but we still didn't know what brand we wanted to buy; since we live far from IKEA, it would be cheaper to buy from an online store than to have an IKEA mattress delivered to us. Then Level Sleep contacted Hello Glow to see if we wanted to give their foam mattress a try. I jumped at the chance because, well, hey, why not?
We weren't paid for this post and I had the option not to write about it at all, so what follows is my honest opinion, but I acknowledge that this Level Sleep review is compromised in the following way: I may not have chosen to purchase a Level Sleep mattress if they hadn't contacted us because it wasn't a brand that was on my radar, but now that I do have a Level Sleep mattress, I can tell you that I love it and would choose to purchase it knowing what I know now. (I guess I should have posted a spoiler alert there, huh?)
Level Sleep Mattress Review
When you get your Level Sleep mattress, it comes folded up in a box and you ask yourself how the heck your mattress fits in there. And then you try to pick up the box and realize: oof, it's heavy. There really is a mattress in there! When you take it out, it expands, although we found that it was still a little bit shorter in height than our previous mattress, which had a pillow top. We put our mattress directly on the slats of our bed, not a box spring, and it's been fine, although it took a few weeks to get used to the mattress being a bit lower than the pillow top one. Like all foam mattresses, it did smell when we unboxed and unbagged it, but the odor dissipated after a day.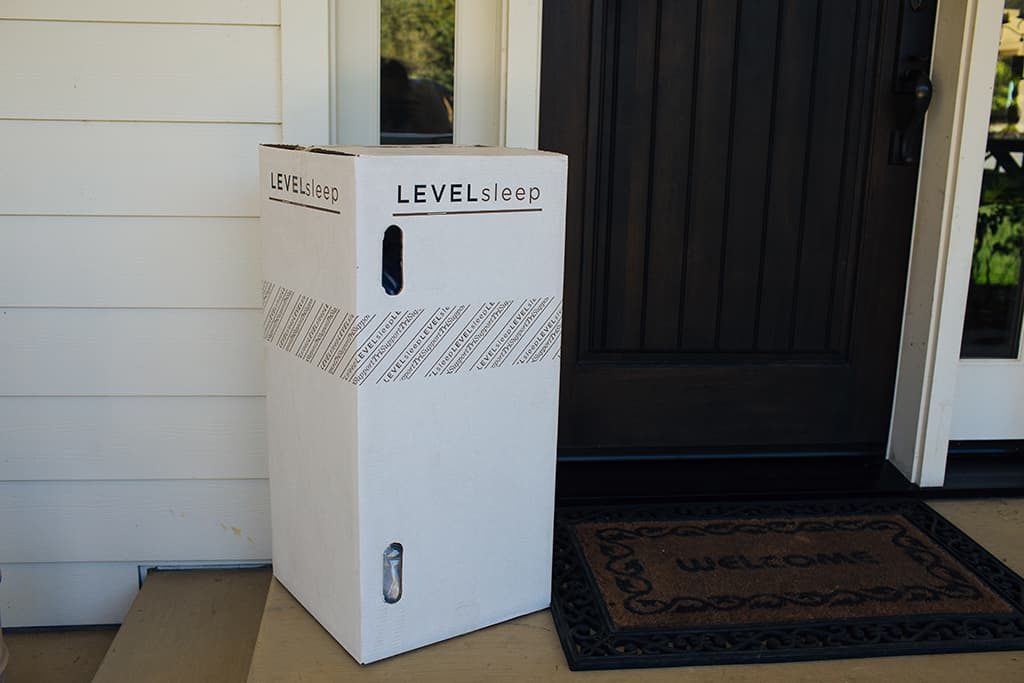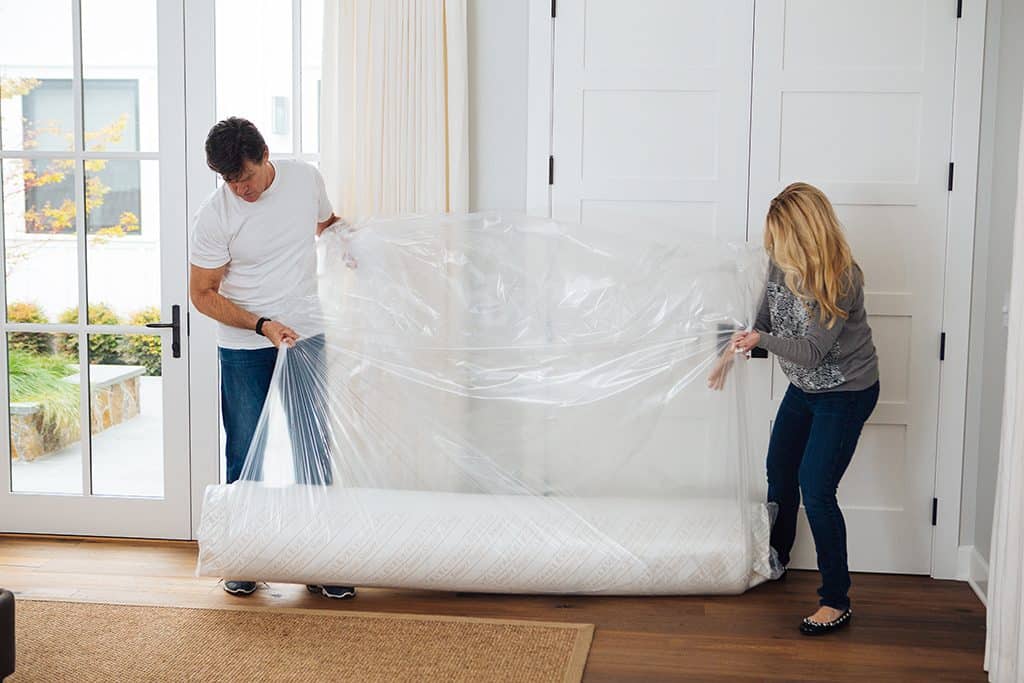 The thing about foam mattresses—the thing that makes people either love or hate them—is that they're firm. You can temper this by using a mattress topper, but if you like that feeling of sinking into your bed at night, this isn't the best option for you. I always considered myself a sucker for a soft mattress and I think that's probably why I never slept well on our previous mattress—I thought I wanted a soft mattress, but I really didn't need one. Switching to a firmer foam mattress has made such a big difference in my quality of sleep and the aches and pains I used to have in the morning. (That said, Level Sleep does have a TriSupport Luxe Mattress if you want something that feels more springy.)
Level Sleep is a mattress that's specifically designed to help alleviate aches and pains, which probably helps. It provides lumbar support to your side and back, while other areas of the mattress are softer to accommodate your shoulders and hips—the top of the bed is softest, while the middle is more firm, and the bottom has medium support for your legs.
Although I was concerned about the firmness of foam, I was also concerned that a foam mattress could be weaker than a traditional box spring—that after a few months, there'd be impressions in the mattress where my husband and I sleep. Well, it's been 3 months, and the Level Sleep foam mattress is in perfect shape. I really really really love this mattress.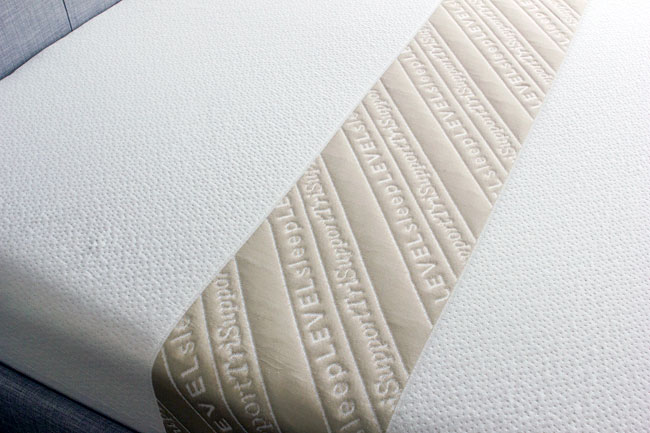 It would be impossible to write a Level Sleep mattress review without mentioning the fact that it's made in the USA, with high quality, non-toxic foams, and no flame retardants. The flame retardant thing was probably my number one mattress concern—I kind of freaked out when my daughter took to co-sleeping and I realized our old mattress had been treated with flame retardants. It might not be made out of buckwheat hulls, but I can definitely rest a lot easier knowing that my mattress is low VOC and made without PBDE flame retardants and formaldehyde.
Level Sleep also makes pillows—the Restore Pillow is an anti-snore, anti-wrinkle foam pillow and the Restore Leg Pillow is designed for side sleepers to help keep their spine correctly aligned at night.
0