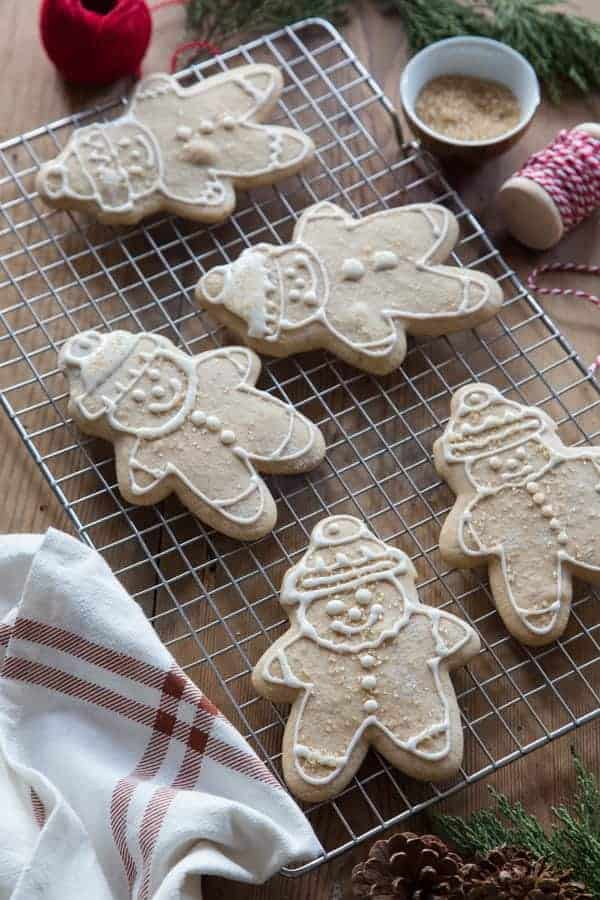 Christmas time brings out many traditions in our home. Cookie baking is at the forefront of our holiday activities and these sweet little Gingerbread Man cookies are some of our favorites. This year, I am making this gingerbread cookie recipe featuring Sugar In The Raw. I love the rich color and flavor that it brings to these cookies, both in the dough and as a sparkling finish on top.
Gingerbread Cookies with Real Ginger
The dough itself is unique and full of flavor from the blend of honey, sugar, butter, and fresh ginger. I received this jolly little snowman gingerbread cutter from my husband's aunt years ago and have always loved how much personality he has.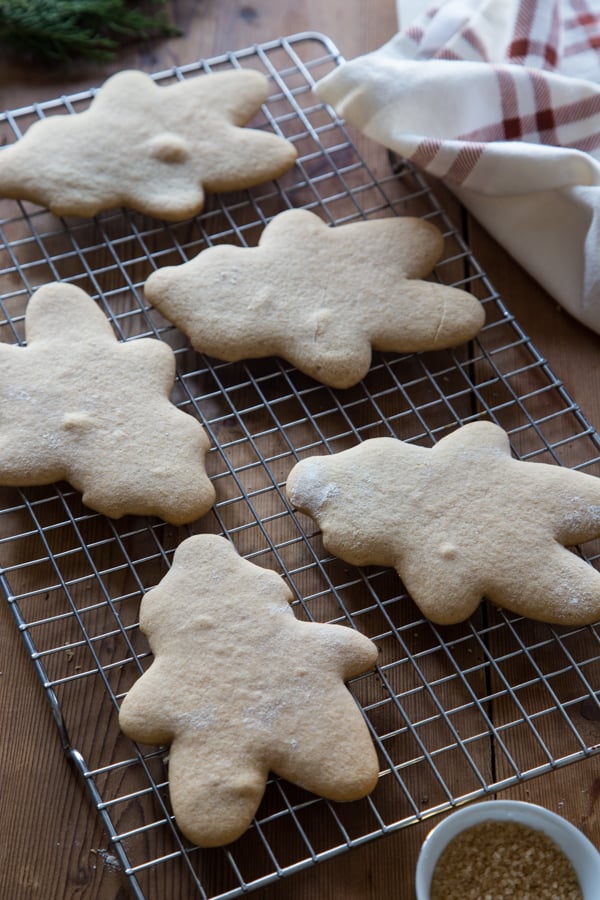 You can use your favorite cutter and decorate each little gingerbread man cookie with whatever features you wish. I used a simple royal icing to decorate but sprinkled the cookies with a dusting of sugar for a beautiful sparkling finish.
These Gingerbread Man Cookies are full of natural ingredients and have become a family favorite. I can't wait to make more to pass out to our family and friends in the coming weeks.