A few years ago, I stopped using dryer sheets (and fabric softener) because I was worried they were irritating my skin, and I just didn't like the way they smelled. Plus I didn't want to spend the money anymore. It seemed like there had to be a better solution out there. I switched to lavender sachets, which I love, but they can also be expensive.
Solution? Make my own reusable dryer sheets from all-natural ingredients and reap the benefits of saving money and having fresh-smelling laundry. Win-win!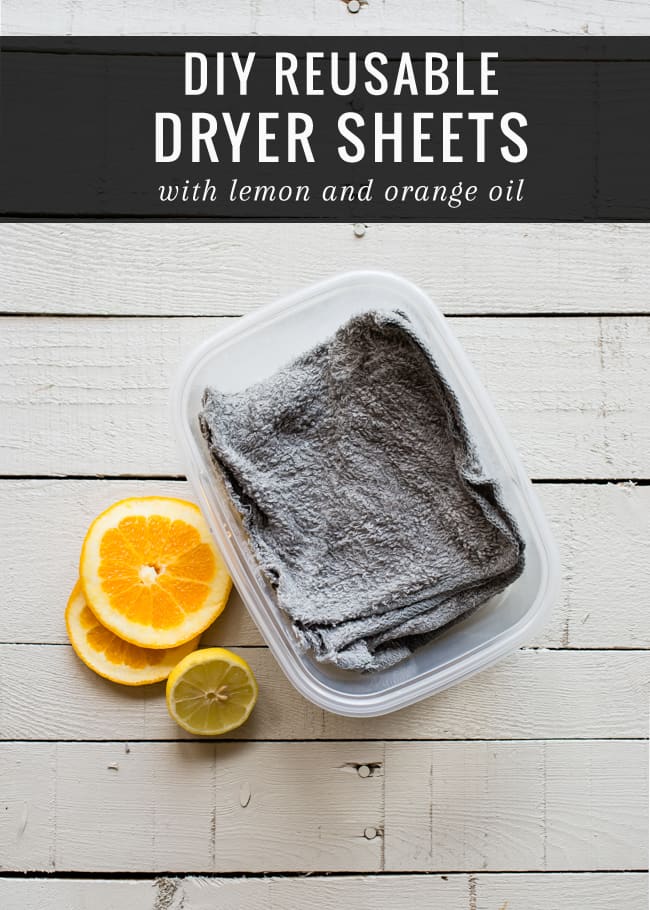 And like most of our laundry solutions these are simple and made with two ingredients you probably already have on hand: distilled vinegar and essential oils. Here's how easy the reusable dryer sheets are to make:
Make Your Own Reusable Dryer Sheets
Gather your supplies: cloth and scissors, essential oils, white vinegar, mixing container, airtight storage container
Cut the cloths into the desired size. I like using regular sized washcloths and cutting them in half.
Combine the vinegar and essential oils in a container
Place the cloths in the solution and squeeze to remove excess
Store in an airtight container
To use, pull one out and add to the dryer along with wet clothes and select the desired setting
After they have been used (and dried) the cloths can simply dipped into the vinegar solution again and the process repeated. The cloths can be periodically washed, if needed.  SO easy and inexpensive! They don't prevent static cling, but they do help soften the clothes, and the oils help them smell extra fresh and clean without being overpowering. (For static cling, I've heard aluminum foil balls really do the trick.)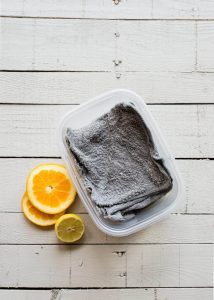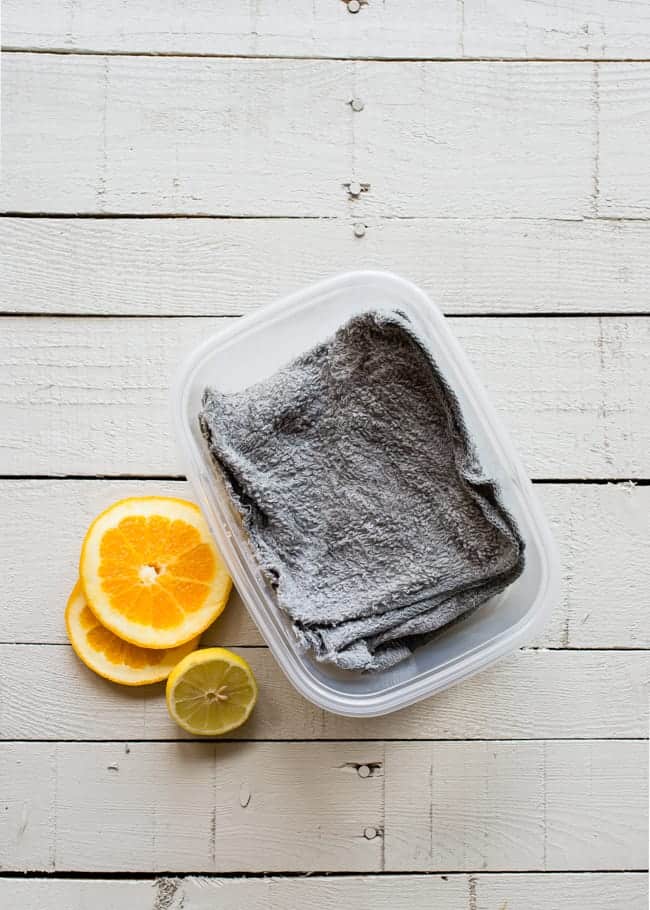 Print
DIY Reusable Dryer Sheets
Ingredients
Instructions
Mix vinegar and essential oils in a container. Shake well.
Add the cloths to the container and let them absorb the liquid.
Squeeze out the excess liquid and place the cloths in another airtight container.
Add one cloth to each dryer load.
5