Do you have cleaning routines? A certain room where you always start, a certain corner you do your best to avoid? For me, making my own cleaning products is where it starts: I get to have a little DIY fun before starting the actual work.
If you want to go the green cleaning route, you should start with these essential recipes. They're easy to blend together (learn which ingredients don't mix!), they need only a few ingredients, and they cover all the basics of your spring cleaning. In fact, you might want to learn them by heart, 'cause you'll probably use them over and over.
11 Must-Have Natural Cleaning Recipes
1. How to Make a Stain Remover
Food stains of all kinds can make your life miserable. This spray, however, will help you out! It's made with glycerin, borax and super washing soda, all of which are essential green cleaning ingredients.
DIY Stain Remover Spray from Hello Glow
2. How to Make an All-Purpose Cleaner
Vinegar and baking soda are great for cleaning, but they don't work well together. Learn when to use each ingredient and get 2 all-purpose cleaning recipes.
DIY All-Purpose Natural Cleaner from Hello Nest
3. How to Clean Your Fridge
Deep clean your fridge using vinegar, dish soap and orange essential oil, a combination which will remove unpleasant smells as well as disinfect the shelves. When the food goes back in, make sure you're putting things in the right place.
Natural Fridge Cleaner from Hello Glow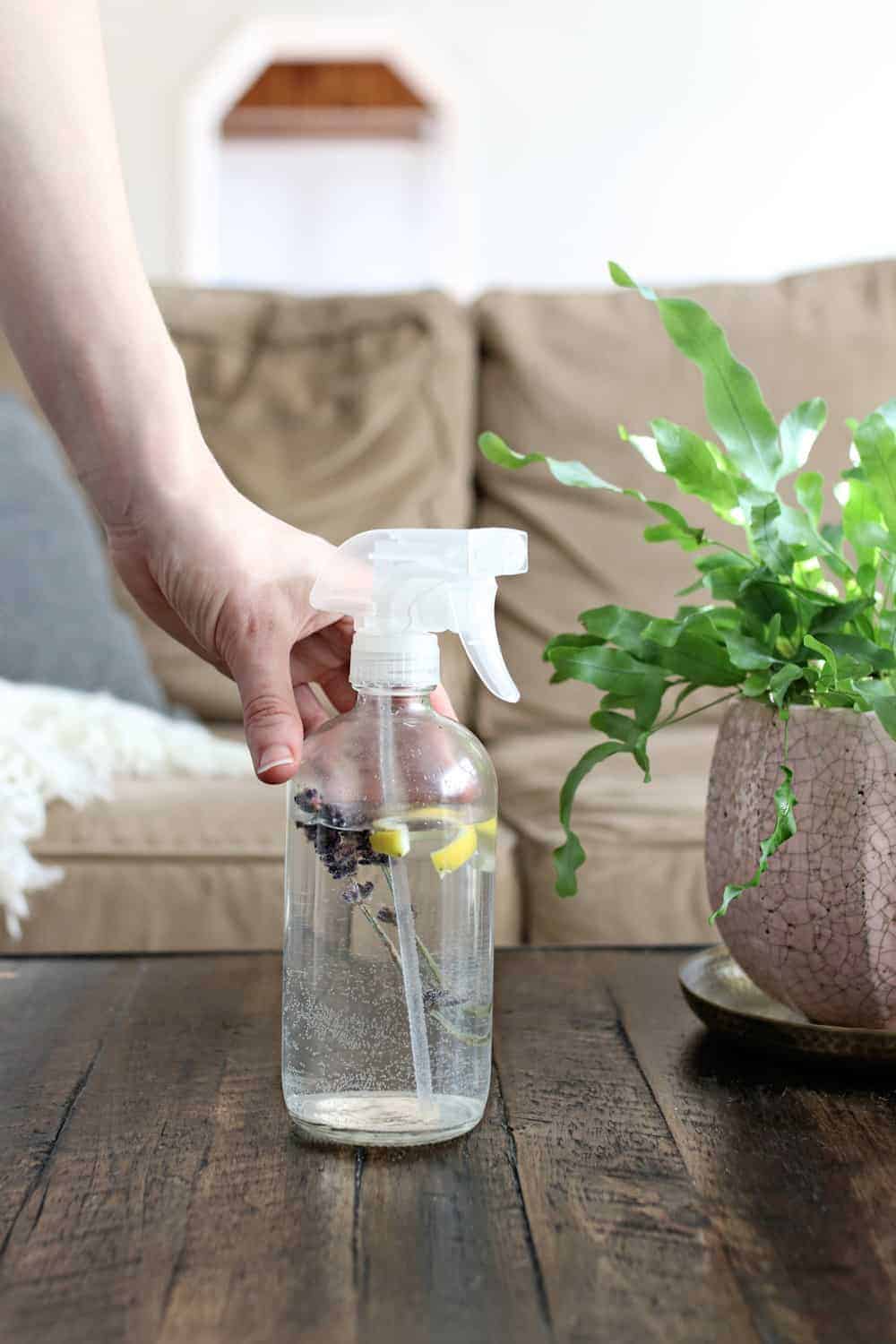 4. How to Freshen Up Upholstery
Especially if you've got pets or small kids, an upholstery spray is a must! Use it on the sofa, on car seats, pet beds, and even on rugs.
Upholstery Cleaner and Deodorizer from Hello Glow
5. How to Freshen Carpets & Rugs
Give your carpet a new life with an easy combination of baking soda and essential oils. Lemon or peppermint would be especially refreshing!
DIY Carpet Refresher from Hello Nest or Lemon Lavender Rug Powder
6. How to Clean the Oven
Cleaning the oven is never exciting but at least it can be non-toxic! This recipe uses castile soap, baking soda and sea salt, leaving your oven as good as new.
Non-Toxic Oven Cleaner from Hello Glow
7. How to Clean Windows
You might be surprised to find out which ingredient from your pantry can be used by itself to clean the windows. Hint: you might also want to infuse some for yourself!
The Easiest 1-Ingredient Homemade Window Cleaner from Hello Nest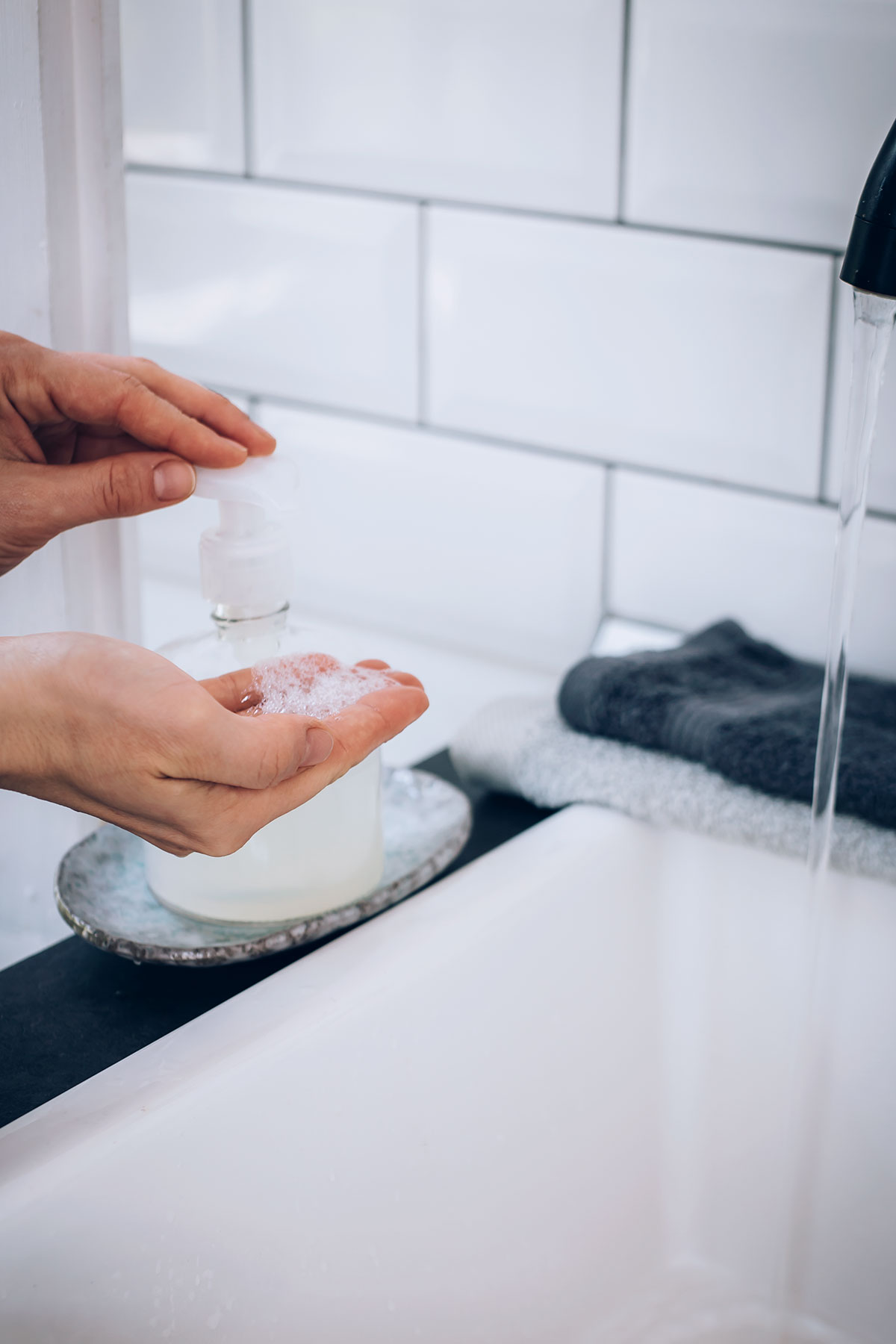 8. How to Make Hand Soap
A good and safe hand soap is essential to both the bathroom and the kitchen sink. Make one that's also cost-effective with this 5-ingredient recipe.
Foaming Hand Soap Recipe from Hello Nest or Liquid Hand Soap from Hello Glow
9. How to Clean Stainless Steel
Distilled water, rubbing alcohol… and that's it! You don't need anything else to make a powerful stainless steel cleaner!
A 2-Ingredient Stainless Steel Cleaner from Hello Glow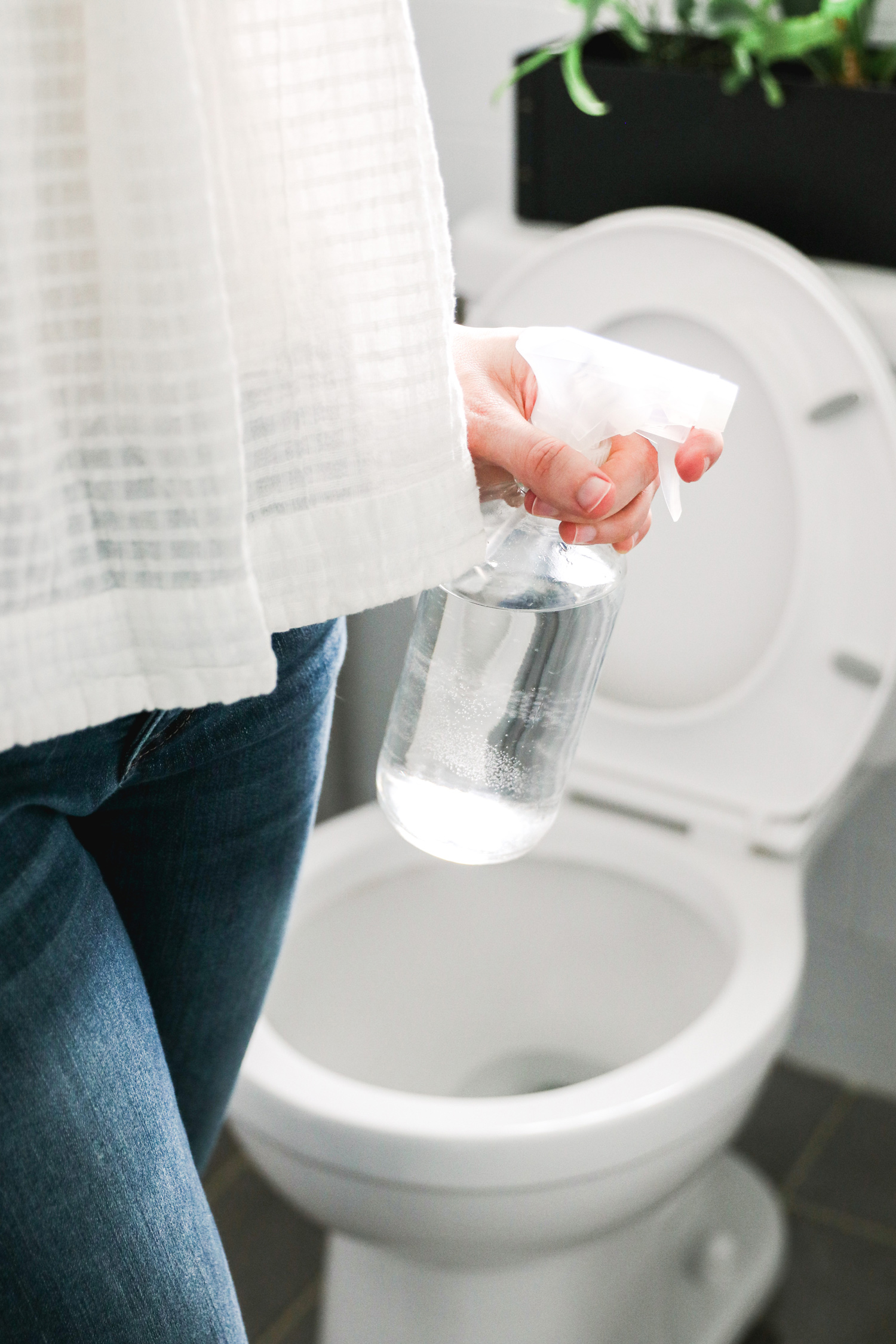 10. How to Clean the Shower & Toilet
Scum and mildew are kept at bay with this peppermint daily shower spray. You only need alcohol and essential oil to put it together!
DIY Daily Shower Spray and Toilet Cleaning Spray
11. How to Make Detergent
Skip the chemically-made dishwasher tablets in favor of baking soda, citric acid and super washing soda. You can even get the shape you like using ice trays as molds!
Homemade Natural Dishwasher Detergent Tablets from Hello Glow or 9 Ways to Make Laundry Detergent from Hello Nest
1