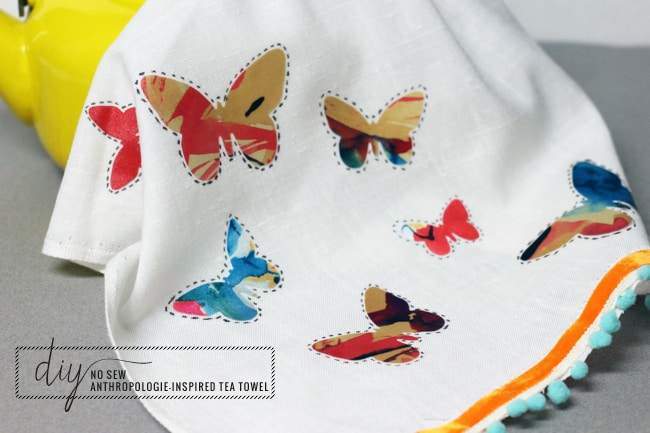 We all know Anthropologie carries swoon-worthy home products. Unfortunately, they no longer carry the adorable butterfly tea towel. My favorite part of this design is the watercolor-look of the butterflies. I set out to make watercolor butterflies and I love the result! Here's how you can create the look of this decorative tea towel.
No Sew DIY Tea Towel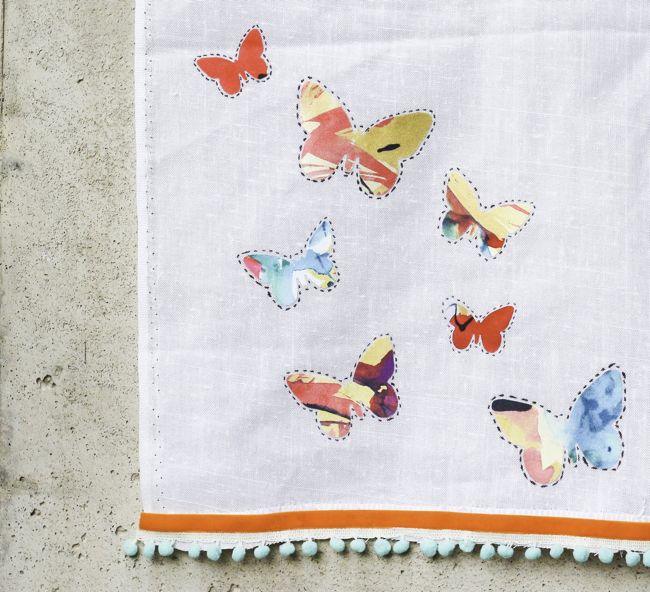 Supplies needed:
Iron-on fabric transfer material
Printed fabric
White tea towel
Trim
Fabric marker
Scissors
Glue gun
Iron
Tip: 1. The key to this whole project is to find the perfect watercolor-ish fabric, preferably something silky.
Tip 2: Instead of a white tea towel, I used some heavy linen material I had and cut out the appropriate tea towel shape. It worked perfectly.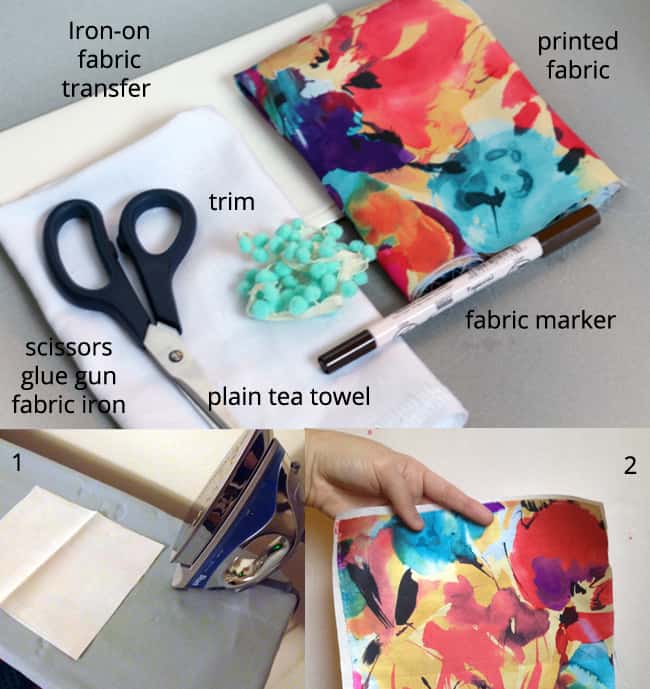 Step 1: Follow the instructions for your heat transfer material. You will need to iron the material onto your fabric.
Step 2: You can peel the paper backing off of your fabric to prepare it cutting.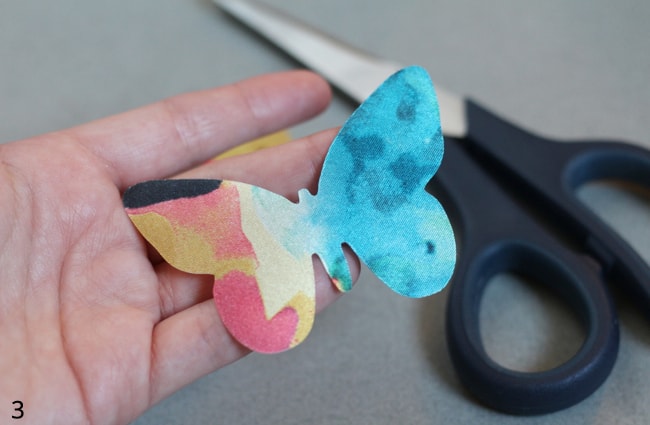 Step 3: Cut out several butterflies. There are many ways to do this. I used my Silhouette Cameo to cut out this butterfly image. Or you could use this butterfly as a template for cutting the butterflies. Or you could freehand the cutting (but I am so terrible at that!). I found it best to cut out three different sizes of butterflies. I tried just two sizes and I couldn't get the right look.

Step 4: Lay out the trim along the bottom of the tea towel. Once I started playing with the pom pom trim, I just had to add the orange velvet ribbon.
Step 5: Hot glue the trim and/or ribbon along the edge.

Step 6: Now you can add your butterflies. Play with the layout a bit – this is where I figured out I needed at least three different sized butterflies.
Step 7: Iron the butterflies down to create your design.
Step 8: Finish off the design by tracing around the butterflies with a fabric marker. This gives the look of embroidery without the necessary time or skill set. And you are done!
*Note: This towel is for decorative purposes only. If you want to be able to wash it, you will need to sew the trim down. And it would be best to sew the butterflies down too.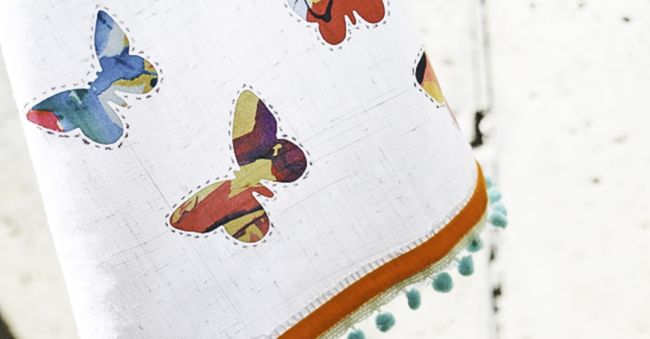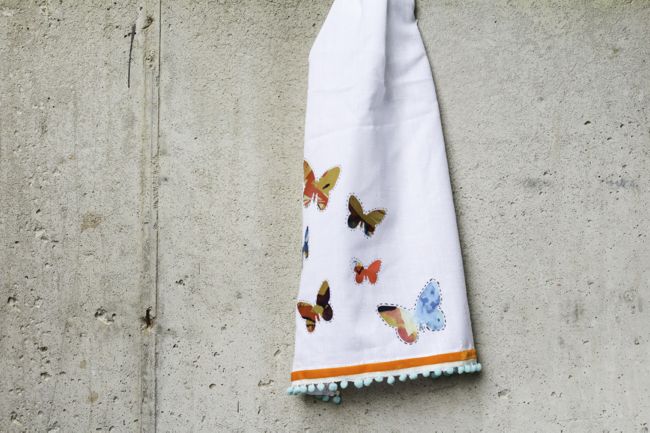 I'm definitely in love with this towel! Usually, I'm not a butterfly type of girl but this fabric totally makes it for me. These would make luxe gifts to have on hand for the holiday season!