Spring cleaning season has arrived and that means it's high time to organize your home office. One thing I learned when I started working from home is that where you work has a huge impact on how you work. Not only does a clean, tidy office increase your ability to focus, but it also helps boost your productivity so you can get more done. And I'm not just talking about Feng Shui, this is about improving your work flow so you can spend more time actually working.
But organizing your office doesn't have to take days.
6 Ways to Organize Your Home Office this Spring
Anyone who's worked in a disorganized space can attest to the fact that it's hard to concentrate and get things done. When your office is organized, you can get your work done faster and more efficiently, giving you more time to spend with your family, learn a new skill or just relax and put your feet up. Not only that, but an organized office has been shown to reduce stress, improve creative thinking and even save you money on office supplies because you're not running out to buy things that are buried under a pile of clutter!
Here are some simple ways to streamline your office and make sure you're setup for maximum productivity.
1. Control paper clutter
Paper clutter is by far one of the hardest-to-tame aspects of any office. Gather all those loose papers you have lying around like mail, bills and receipts, and sort them into four piles: to act, to read, to file, and to toss. Once you have filed and tossed what you can, grab a letter sorter like this one by See Jane Work to sort the rest. It will help keep important documents off your desk but still within arm's reach. Plus, it's a pretty way to display bills, birthday cards and file folders without further cluttering your workspace.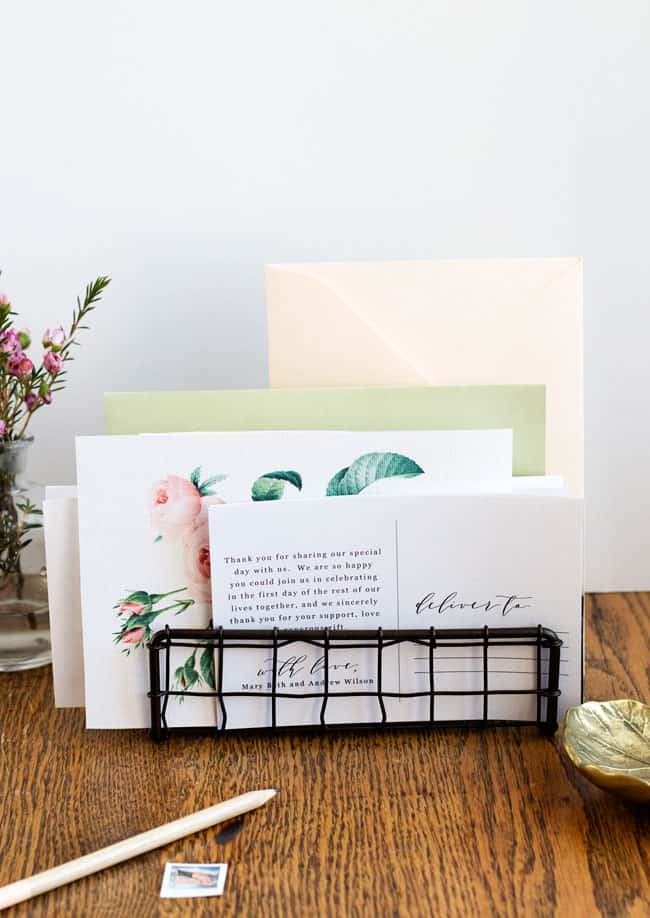 2. Create a to-file box
Once you have sorted and organized your papers, make it a priority to prevent them from piling up again in the future. Whenever new papers come in that you need to take care of, put them in a "To File" box. Then go through the box once a week and file everything away. I love this simple, wire desk tray because it lets me see what's in it, so I won't be tempted to skip filing for the week. As an added bonus, you can even stack two or three together to create an inbox-outbox system or for extra storage.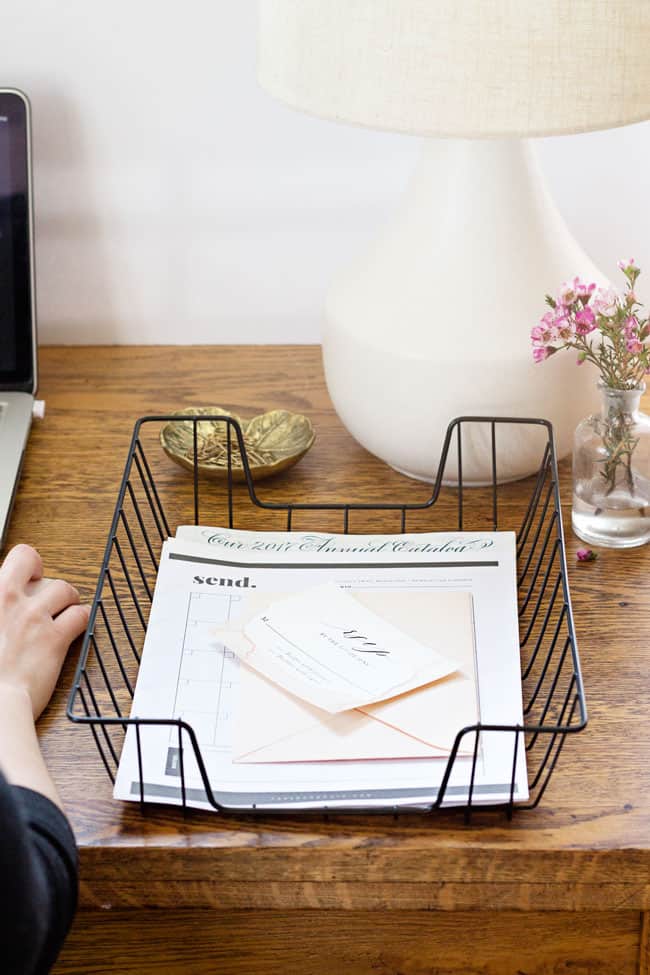 3. Hide books and magazines when not in use
There was a time when I used to keep stacks of books on my desk. Not only did it physically get in the way of doing work, but it was an easy distraction from tasks I was procrastinating on. Instead, tuck books, magazines, and even spare notebooks into magazine files like these from See Jane Work. Since they take advantage of vertical space, you have more room to spread out. Plus they help keep the mess at bay, making your office look more streamlined and polished.
4. Keep supplies you use often nearby
Having to search for things you need is one of the easiest ways to kill your productivity. Gather the supplies that you use most often and stash them within reach. I especially love this acrylic pen cup for storing everything from pens and markers to scissors and rulers. It's pretty, understated, and it also doubles as a bookend. What's not to love about that?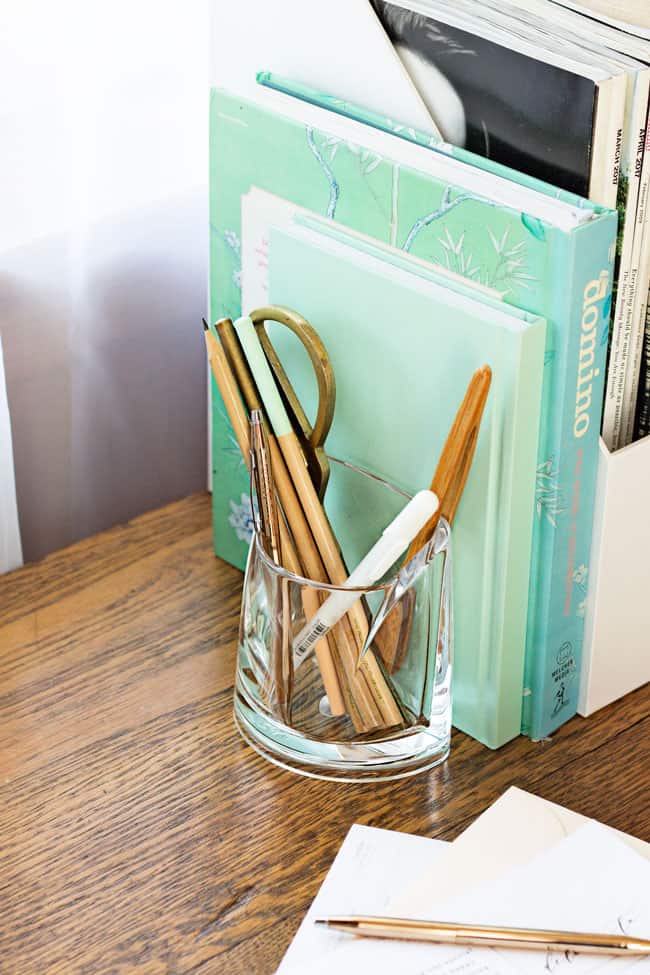 5. Put away small, loose items
I can never find small supplies like stamps, paper clips or white out when I need them. But at the same time, there's no easy way to display them without making your home office look messy. A pencil box is perfect for gathering loose items and keeping them tucked safely out of eyesight. Use it to hold paper clips, sticky notes, earbuds or anything else you might need, but don't want taking up prime real estate on your desk.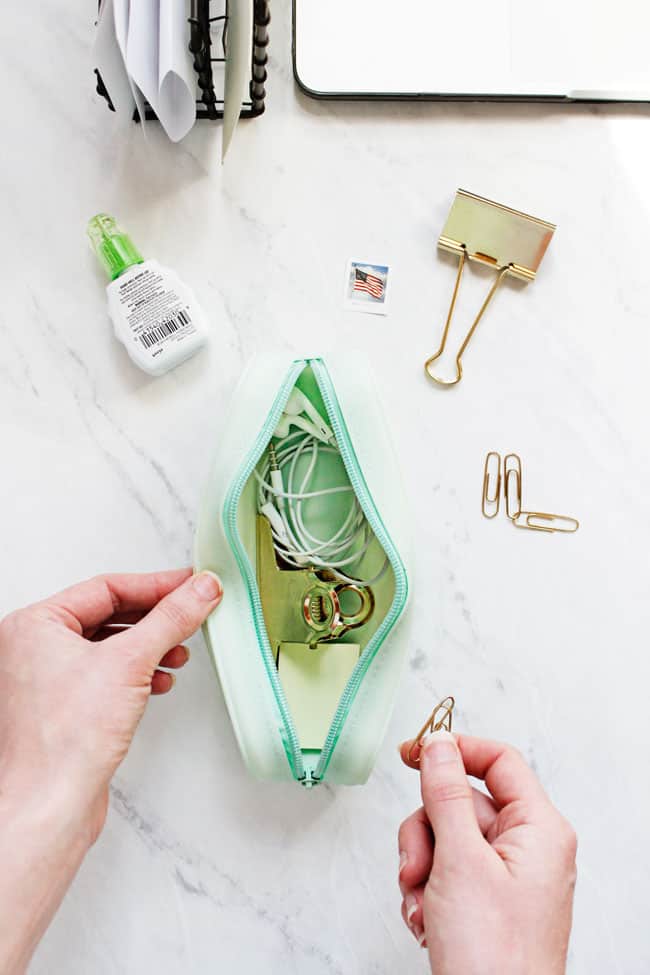 6. Use binders
Legal pads are the enemy of an organized office. I don't know about you, but I'm prone to start writing on a fresh legal pad only to lose it two days later and have to grab a new one. That often means that I have pads of paper everywhere and I can never find what I need.
Instead, keep everything in one place with a pretty binder. Make it small enough to tuck in a purse and refillable, so you can easily discard pages you no longer need. Plus, you can buy a few to help organize your schedule, keep track of medical records, and even hold receipts and tax documents for next year. They're super versatile and will add a bit of color to your office.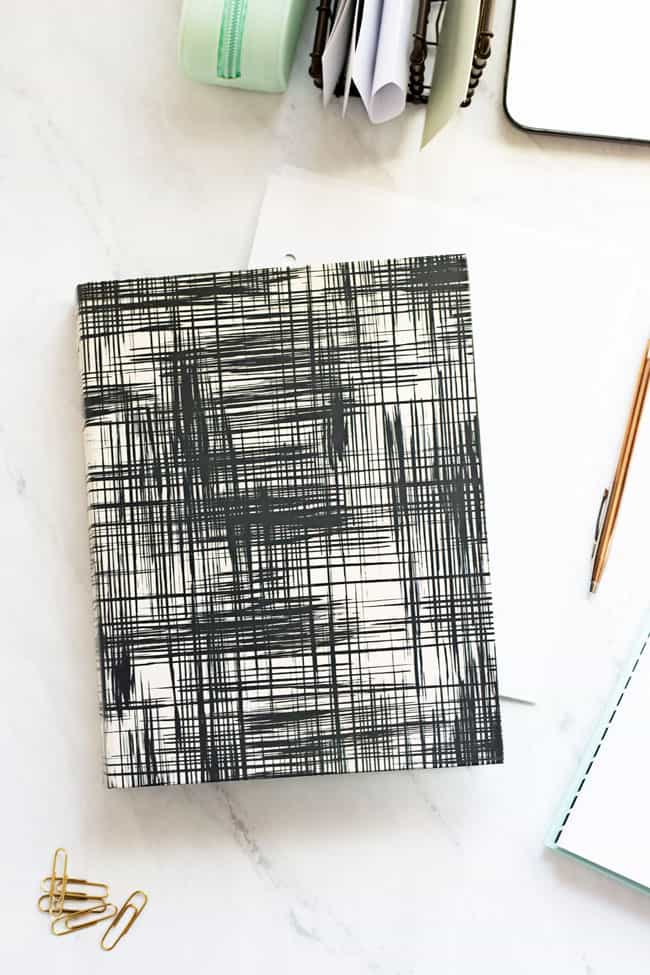 5