When I'm not following some sort of gluten-free, paleo diet, you can usually find me loitering creepily outside of local bakeries. There's something about freshly baked bread that just does me in. It screams soul food, you know? But because of the time commitment—for both baking and buying—fresh bread is out of the question most days. Instead, I turn to this savory quick bread recipe to scratch the itch. Quick breads are great for those last-minute carb cravings because they take just minutes to put together. There's no rising or kneading required. Just mix it up, bake it, then slather it in the toppings of your choice.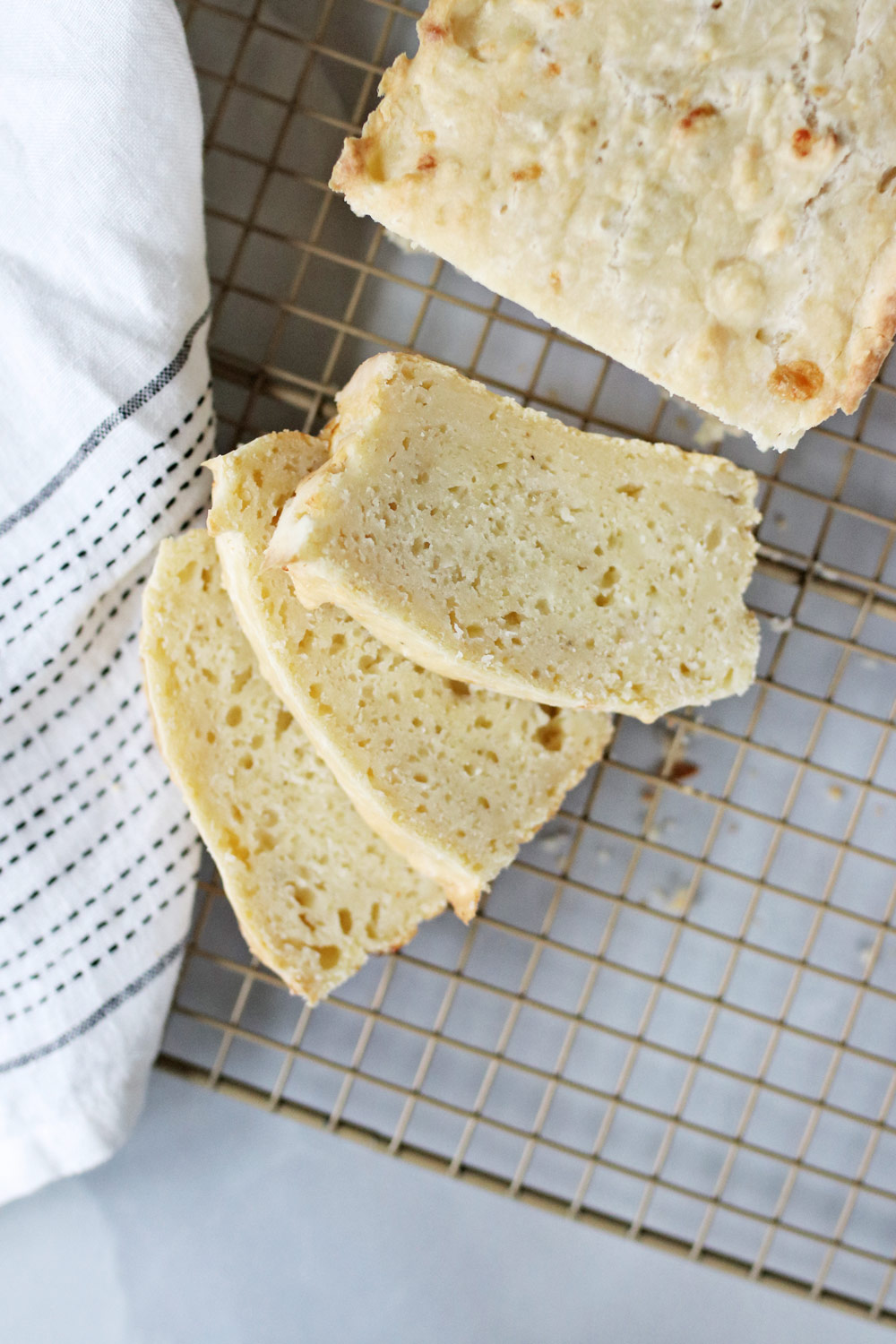 How to Make Quick Bread
A quick bread is a type of bread that doesn't use yeast to make it rise. No yeast means it can be prepped and baked in less than an hour, which is a godsend on busy days.
But while it's super quick to make, skipping the yeast also means that it's bit more dense and crumbly than the sandwich bread you're used to. Cornbread, scones, biscuits and other non-yeast baked goods all fall into the quick bread category. Banana bread is one of the most popular and well known quick breads, but sometimes I want a savory bread that I can use for sandwiches or snacks.
And that's where this cheesy quick bread recipe comes in handy.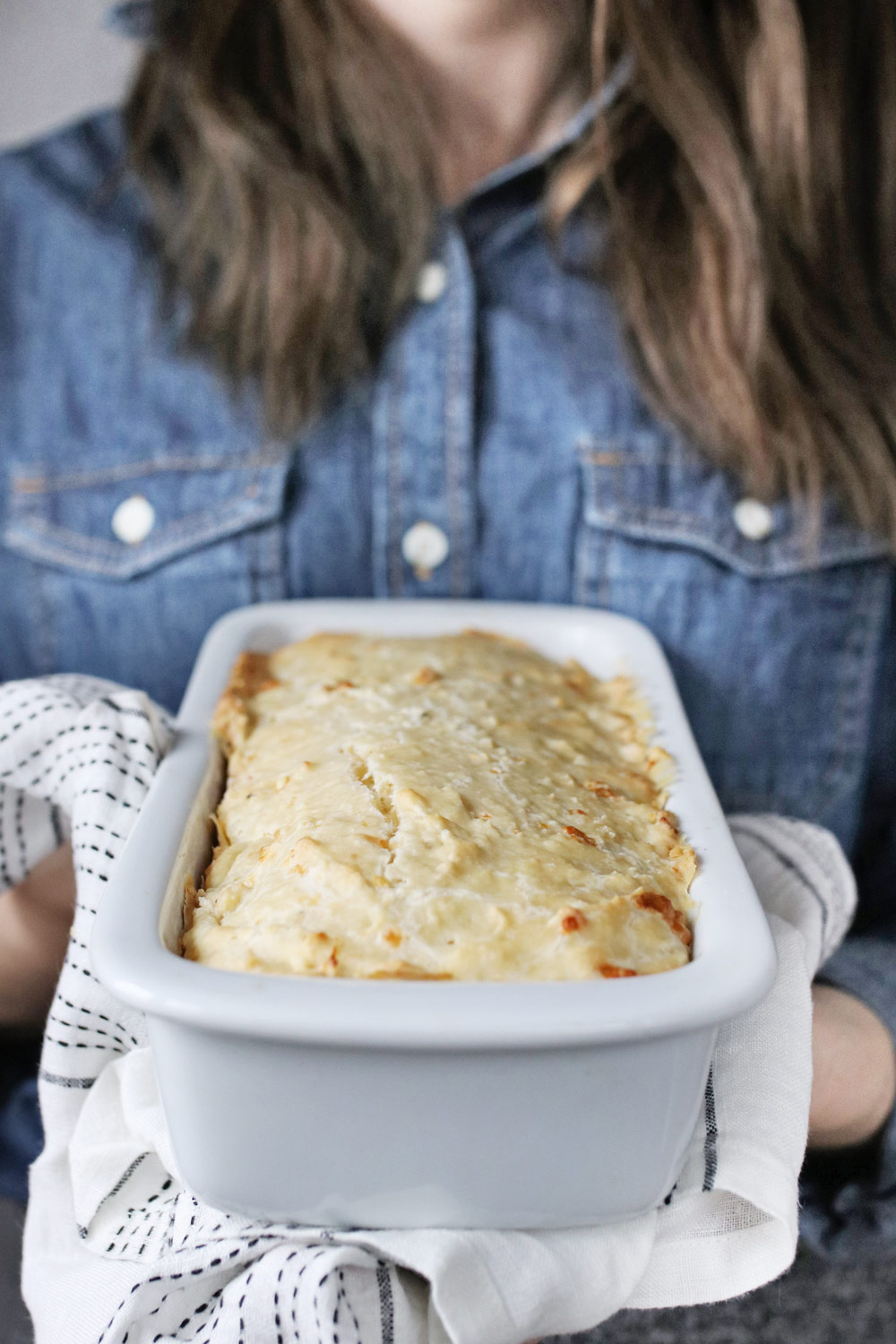 The best part about this recipe is that you can get pretty creative with it if you like. Add fresh herbs or spices if you like things savory. Or swap out the cheese and use honey and dried fruit to make it a bit sweeter. I like to toss in savory ingredients I have on hand, like sundried tomatoes, sausage or olives—but the sky is the limit. Trust me when I say it's pretty fool proof.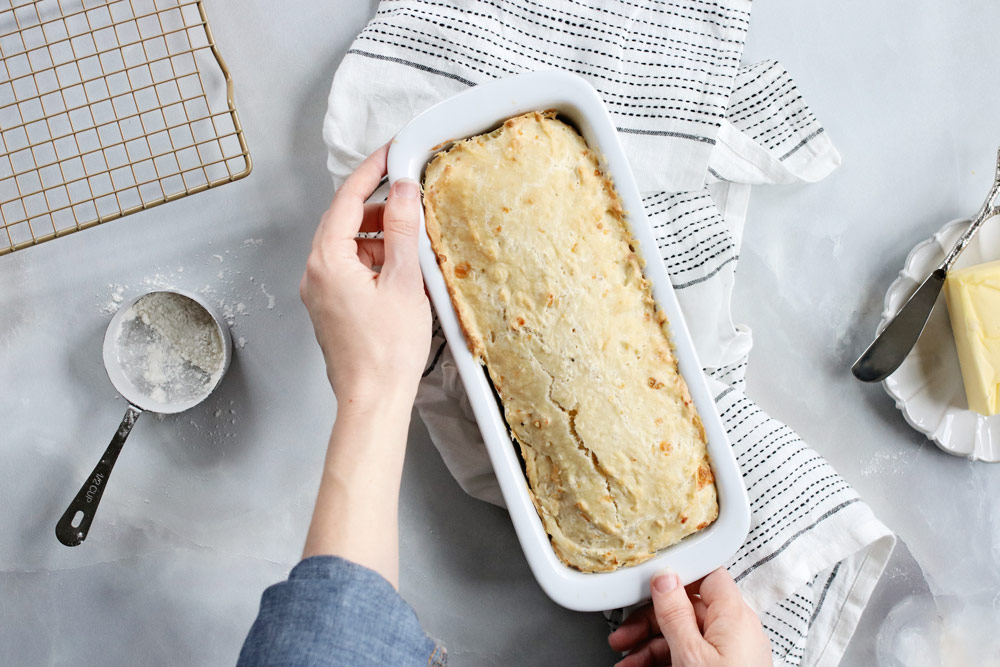 Just a word of warning: if you do experiment with ingredients, watch your liquids. Adding too many extra wet ingredients can easily make your bread too heavy and soggy so it won't hold together properly. It's better to stick with dry ingredients or to cut back on the milk and butter to balance things out.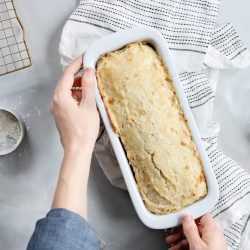 Cheesy Quick Bread
Ingredients
3

cups

flour

1

tablespoon

baking powder

1

teaspoon

salt

1/4

teaspoon

paprika

Pinch

black pepper

1/2

cup

sharp cheddar

grated

1 1/4

cups

whole milk

2

tablespoons

butter

1

egg

lightly beaten

2/3

cup

sour cream
Instructions
Preheat the oven to 350 degrees.

In a medium sized bowl, mix together the flour, baking powder, salt, paprika and black pepper.

Sprinkle the cheddar cheese into the dry ingredients, breaking up clumps as you go. Stir a gain.

In a separate bowl, mix together the milk, butter, egg and sour cream. Whisk well.

Slowly pour the liquid ingredients into the dry ingredients. Fold gently until just barely mixed.

Pour the batter into a greased loaf pan and bake for 50 minutes, or until an inserted toothpick comes out clean.

Let cool on a wire rack before eating.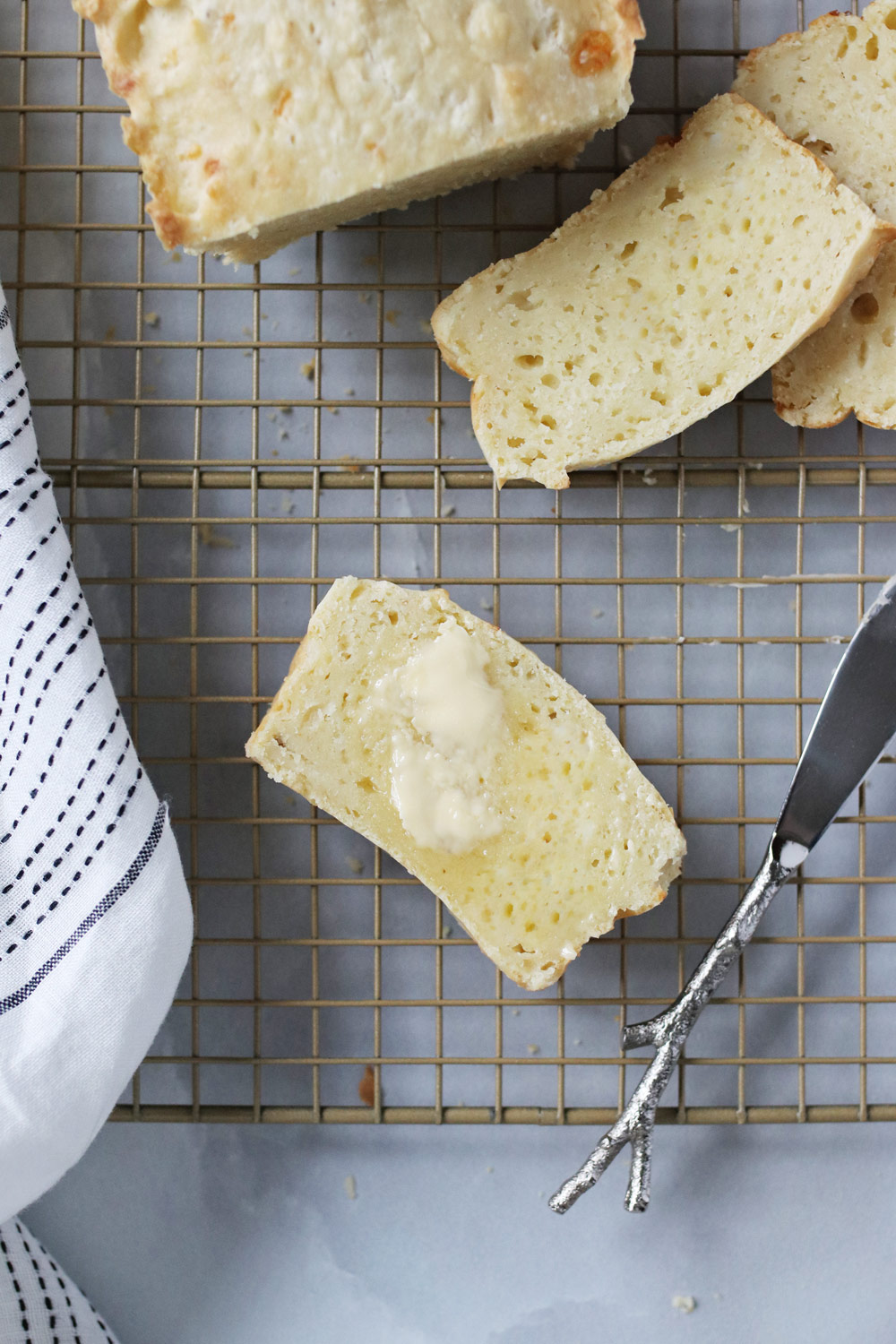 6