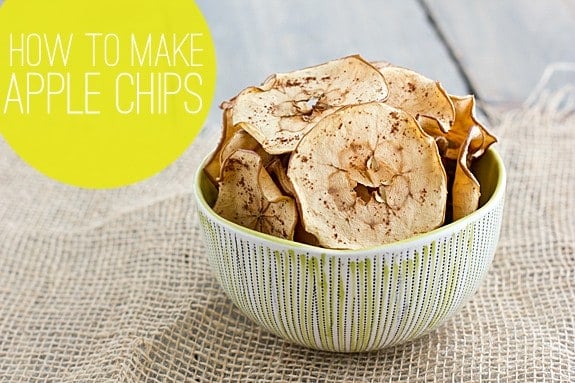 Do you go apple picking in the fall? When I was a kid, my parents would always take my brothers and me to the apple orchard for hayrides, all the caramel apples we could eat and (of course!) apple picking. We'd fill a giant bushel full of apples for ourselves, plus a small bushel for my grandparents. Those first few days after apple picking, I could never get enough apples. But then we'd all get tired of them and they'd sit and sit and sit. If this sounds familiar, well, this is what you can do with those last few apples:
Make your own apple chips!
Oh sure, you could make apple pies or crumbles, but apple chips are much healthier! You really only need one ingredient (apples!), although if you opt to season your chips, you'll need two. But still: two ingredients! You can't beat that! I've seen lots of apple chip recipes that call for heaps of sugar or even soaking the apple slices in simple syrup, but unless you're starting with a very tart apple, there's no need for any of that. Here's what you do: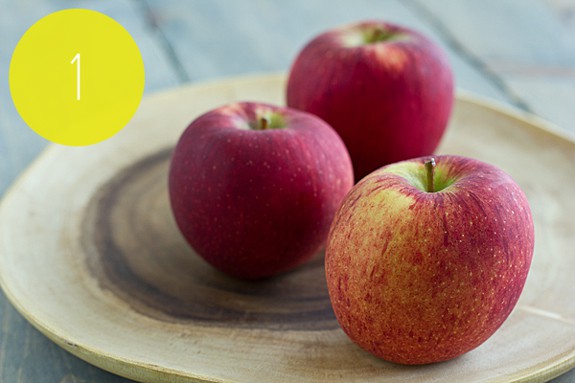 Start with good quality apples. I like using Braeburn, Pink Lady, or Fuji. Wash them well, especially if they're not organic.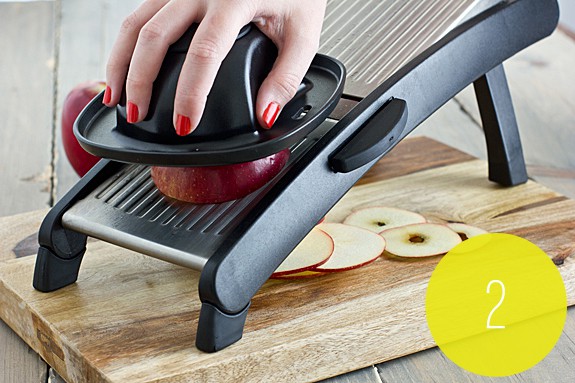 Thinly slice your apples. I use a mandoline slicer, but you could also cut your apples in half and use a food processor instead. (And if you have a steady hand, you can use a good sharp knife too!) I set the thickness between 1/8 and 1/4 of an inch. You can core the apples before slicing or slice them and remove the seeds afterwards. (But be sure to remove the seeds–they're not good to ingest.)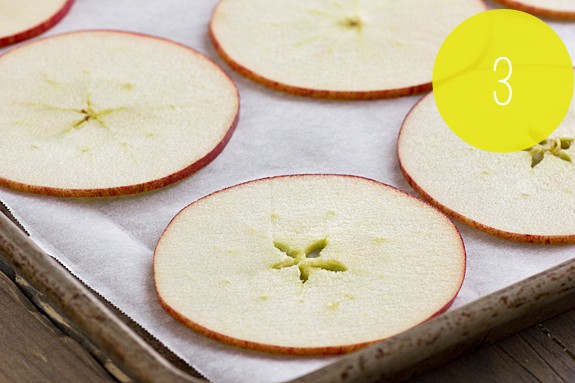 Lay the apple slices on a baking sheet that's been lined with parchment paper.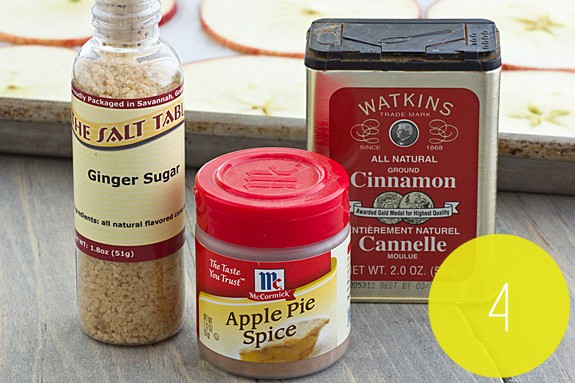 Season the slices if desired. I like cinnamon and apple pie spice the best, but a dusting of flavored sugar (not a lot!) is good too. I've also used Chinese 5 Spice Powder, which was surprisingly good!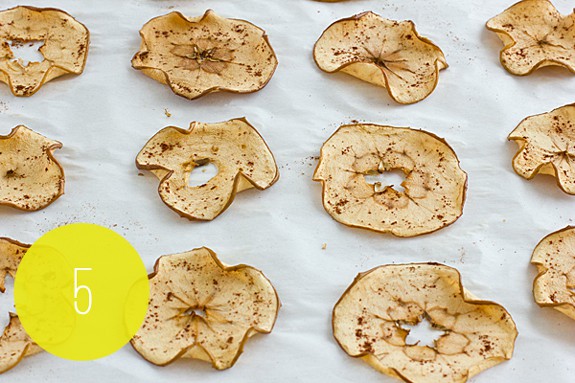 Bake in a 225 degree oven until chips reach desired crispness–about two and a half hours, depending on how thick your slices are.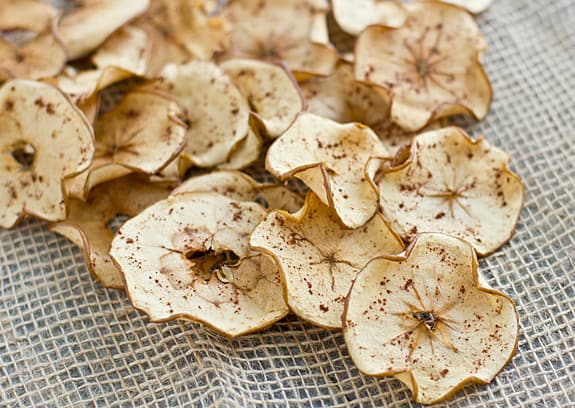 Apple chips are a great fall snack and are perfect for lunch boxes. They're so sweet and crispy, your kids will never guess that they're healthy! Homemade apple chips are best eaten the day they're made, but you can store them in an airtight container for up to a week. Enjoy!