This sweet potato quesadilla is a cross between dinner and dessert. How can you go wrong there? Fall is the season of apples, pumpkin, sweet potatoes and cranberries. And if you've never associated quesadillas with fall, this one will surely change your mind!
They certainly aren't typical; the filling is made with lightly spiced mashed sweet potatoes, thinly sliced apples, onion and tangy goat cheese sandwiched between whole grain tortillas.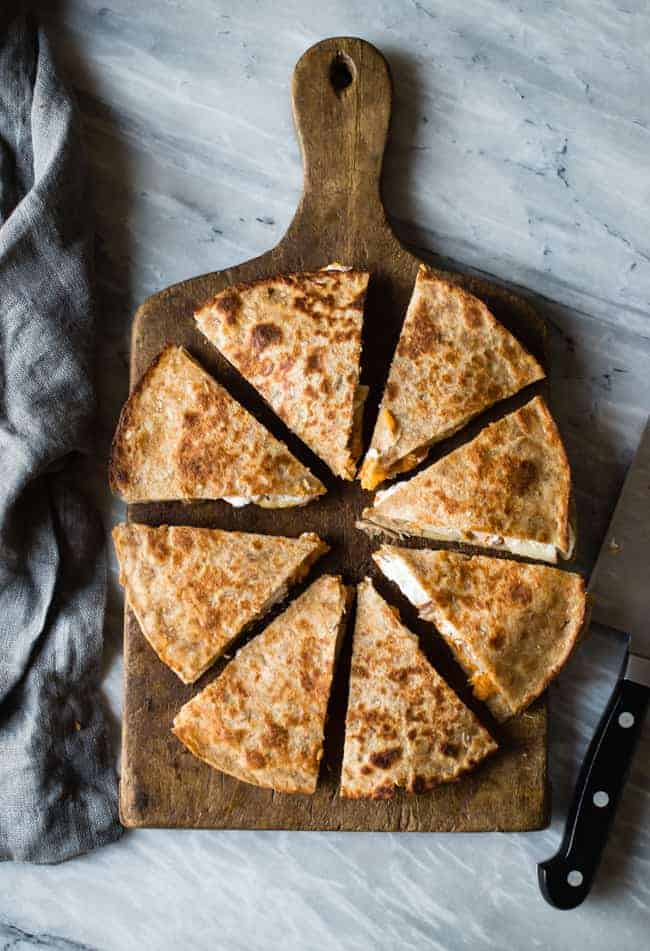 Sweet Potato Quesadilla with Goat Cheese and Apples
A couple of things to remember when you're making this quesadilla: First, it's not going to be ooey-gooey in the way that quesadillas made with cheddar or Monterey Jack are. That's okay!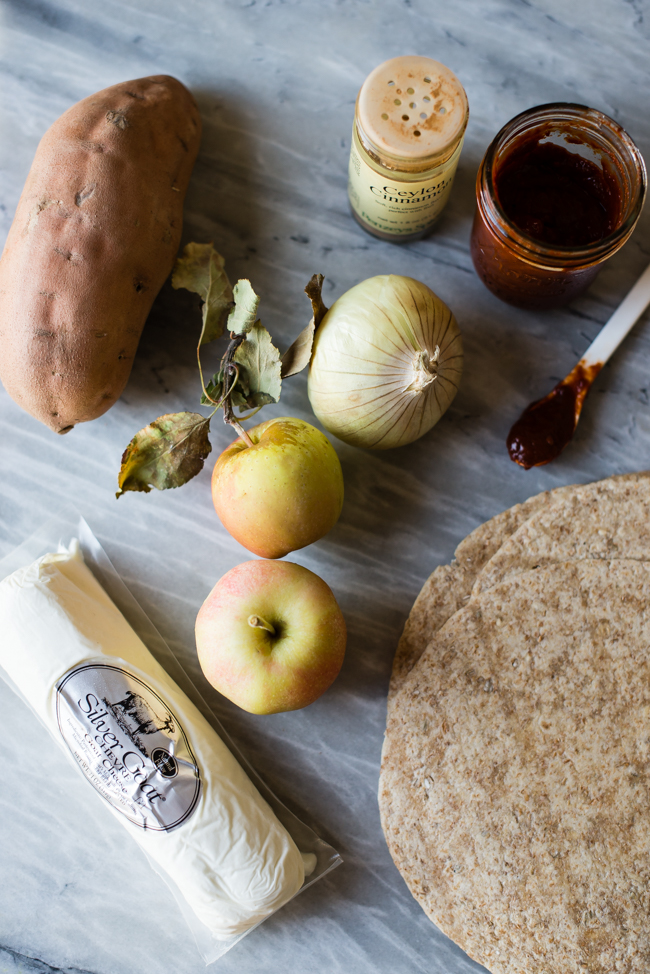 Second, the mashed sweet potato helps hold everything together, so when you mash it, only add a little bit of butter. Anything more than that, or adding milk, will make the quesadilla soggy.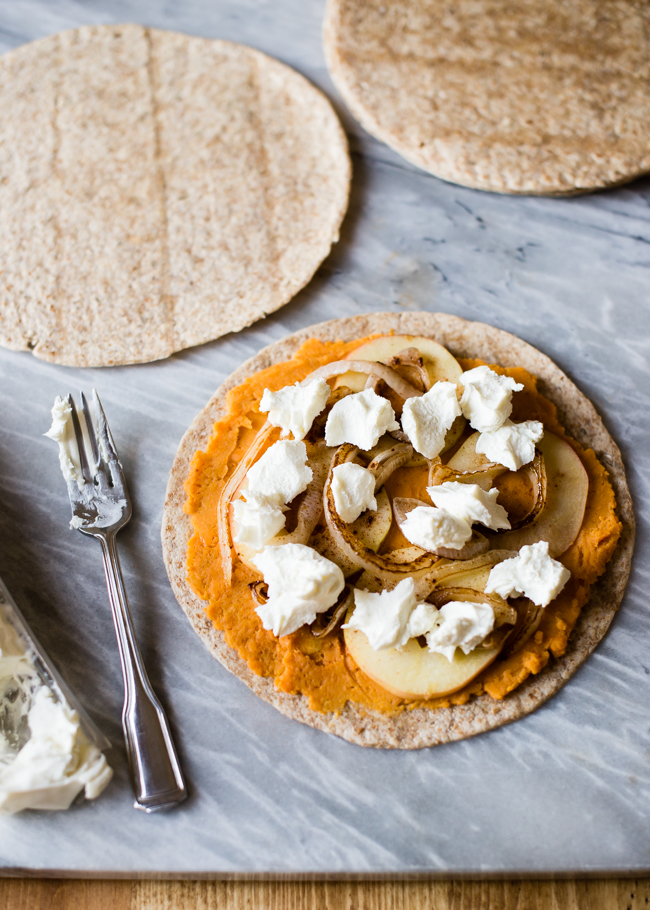 By all means, if goat cheese isn't your thing (I won't hold it against you!), use your favorite cheese. Cheddar, Monterey Jack, mozzarella, fontina, whatever cheese you like should be just fine here. Oh, and don't scrimp on the chipotle sauce or cinnamon. They add a really great, unexpected flavor that has fall written all over it.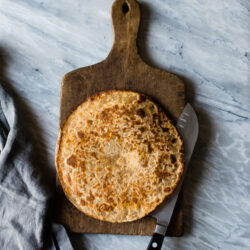 Apple Sweet Potato Quesadilla with Goat Cheese
Almost like a cross between dessert and dinner, this quesadilla is full of fall flavors.
Ingredients
8

10 inch whole grain tortillas

1

large sweet potato

peeled and diced

1

tablespoon

butter

1-2

teaspoons

chipotle sauce

see note

1/2

teaspoon

cinnamon

Sea salt

2

small tart apples

cored, thinly sliced

1

small onion

thinly sliced

1

cup

fresh goat cheese

chèvre

Olive oil or butter

for cooking
Instructions
Place diced sweet potato in a small saucepan and add enough water to just barely cover it. Season with a little salt. Bring to a boil then lower heat and simmer until tender. Drain well, mash, and add 1 tablespoon butter and chipotle sauce.

Heat a non-stick skillet over medium-high heat and add a little butter or oil. Cook the onion, stirring frequently, until it starts to soften and even blacken a little on the edges. Remove from pan and set aside. (Can also briefly cook the apple slices, too, if desired.)

Lay four of the tortillas out on a flat surface. Spread about 1/3 cup of the sweet potato mixture onto each of the four tortillas in a thin, even layer. Next top with a few slices of apple and onion. Sprinkle each one with a little ground cinnamon, dot the filling with 1/4 cup goat cheese, and top with another tortilla.

Heat a non-stick skillet again over medium-high heat and add a little oil or butter. Swirl to coat the bottom of the pan. Carefully lift one of the quesadillas into the skillet. Let cook until lightly browned on the bottom. Carefully turn over and cook the remaining side until golden brown. Repeat with the remaining quesadillas, adding a little oil to the pan before each one.

Cut into wedges and serve.
Notes
For the chipotle sauce, use either the sauce from a can of chipotles in adobo, or chipotle hot sauce. Ground chipotle pepper can also be used. Add the desired amount according to taste. Start with less because it's pretty spicy!The apples can be chopped or diced into smaller pieces and stirred into the mashed sweet potato.To cook the sweet potatoes, bake, microwave, or boil, then mash well. Don't add milk or butter.