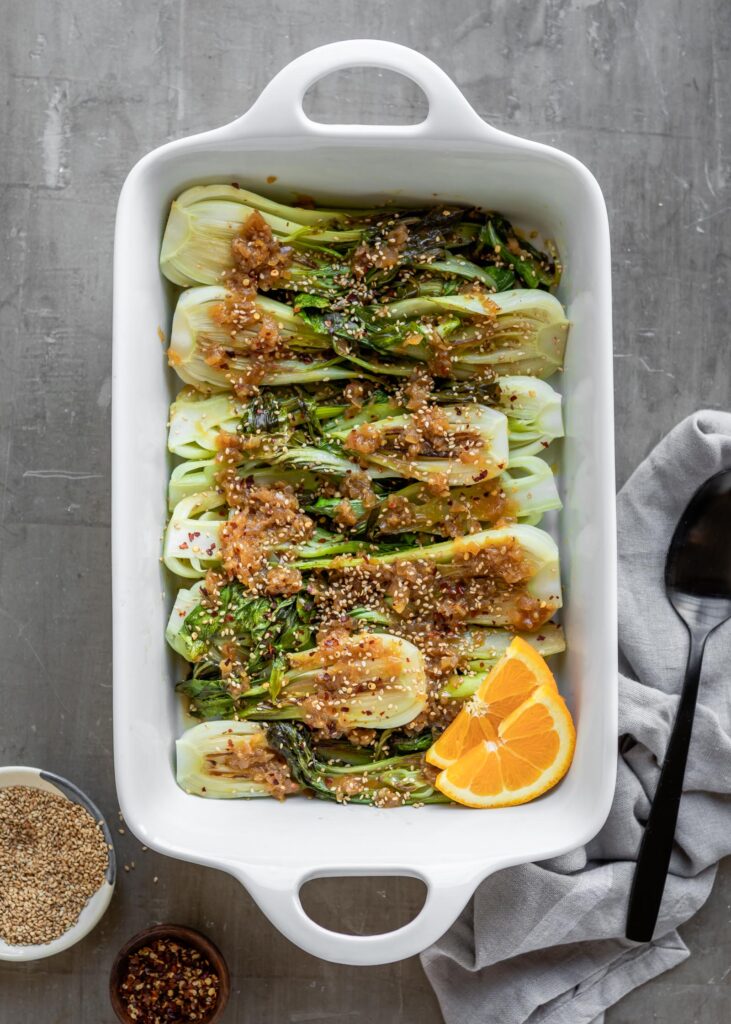 Bok choy can be a little on the bitter side. I'm just going to say that right out of the gate. I usually pass it over for other milder greens. But when I am in the mood for bok choy, I go straight for baby bok choy.
It's a little more mild and sweet than its full-grown counterpart, and I think it cooks up a little more tender as well. I'm sharing a quick and easy seared baby bok choy side dish that is a little sweet, a little spicy, and oh-so-delicious.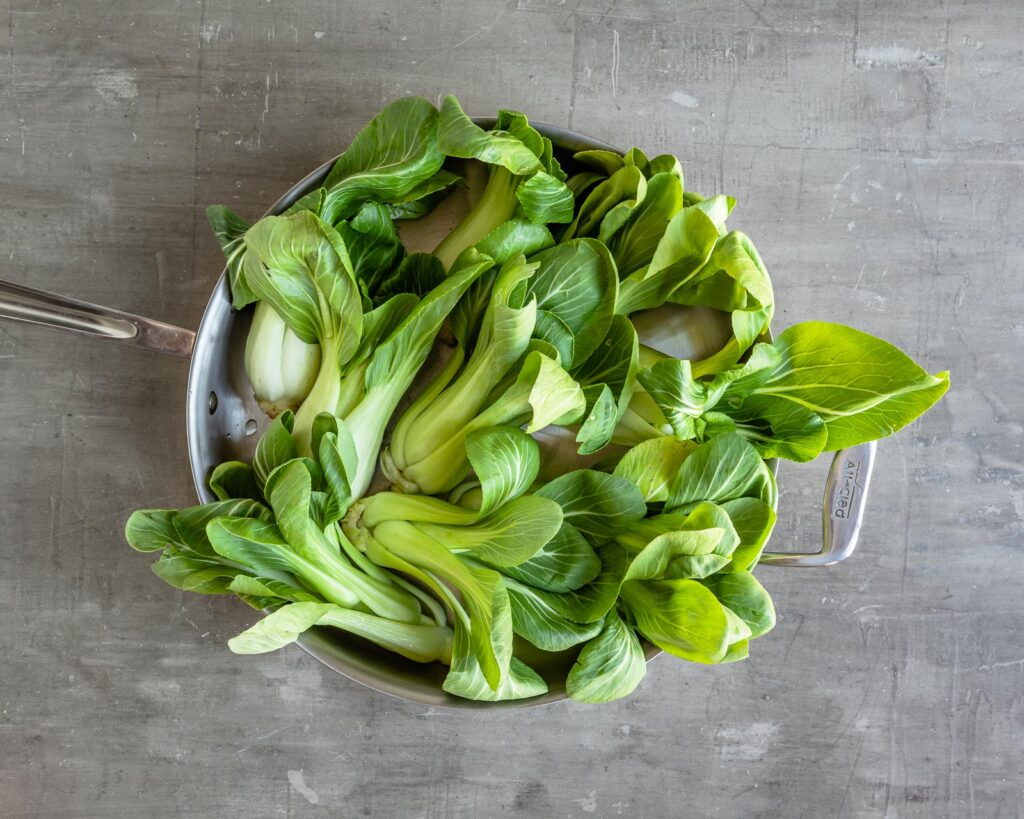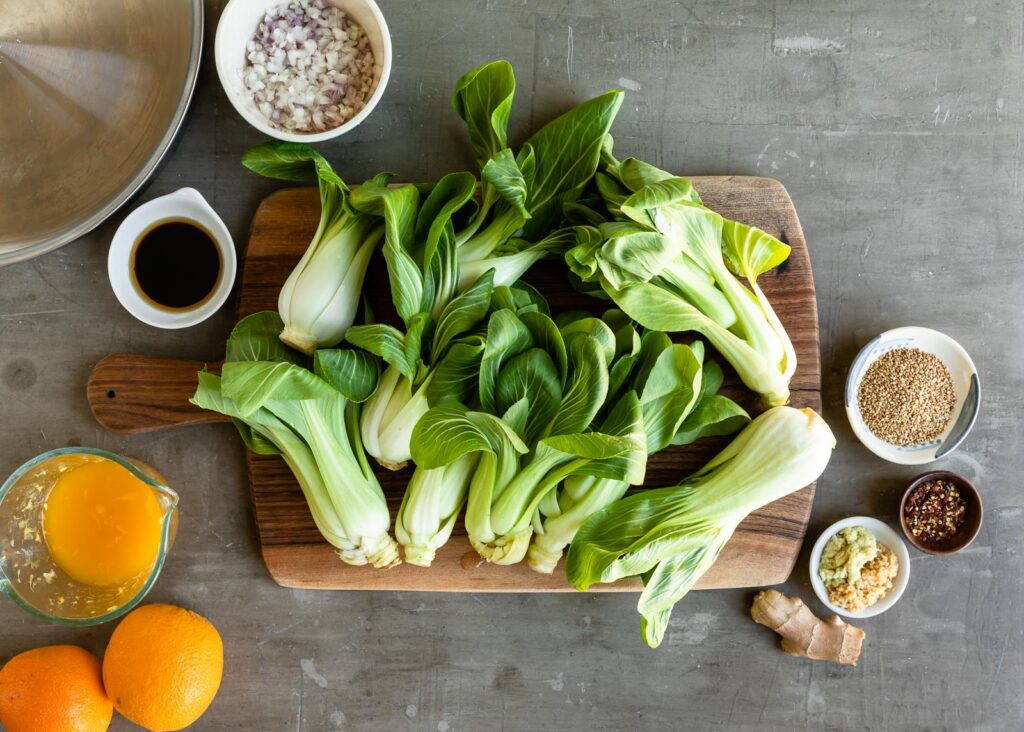 I love the presentation of halved baby bok choy. The layers are so pretty and the cut side can really get a good sear. Each of those layers soaks up the tasty sauce.
This recipe is a little different than others you'll find online. It uses fresh squeezed orange juice which adds so many layers of flavor to the dish. Citrus and leafy greens are always a great match in any recipe, but especially here.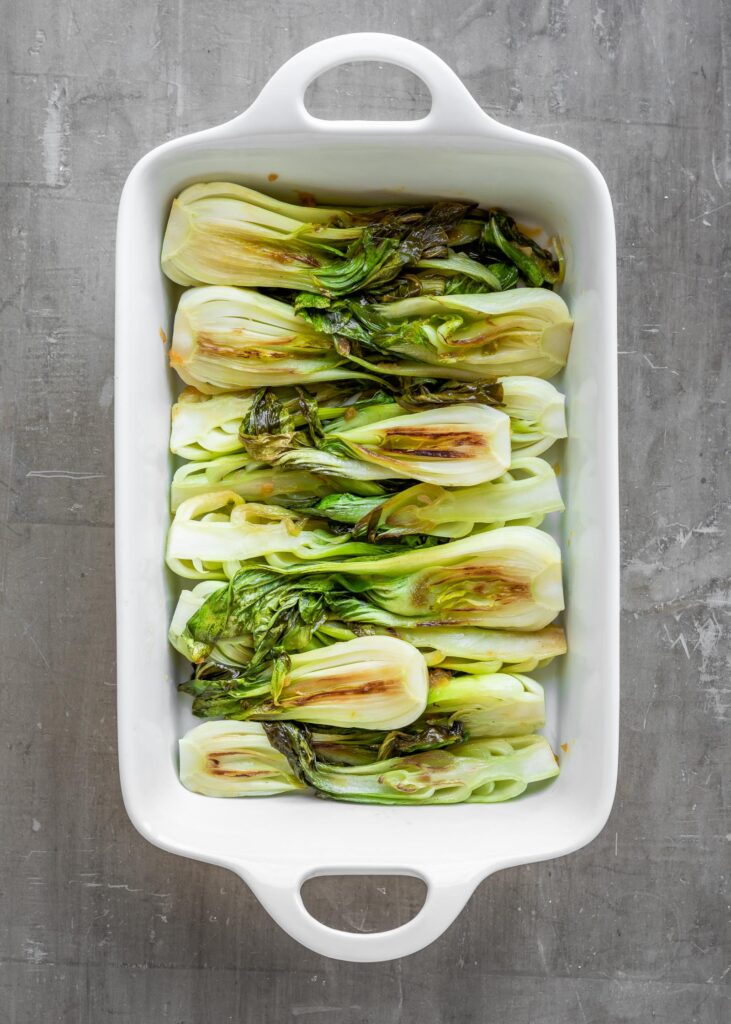 After the baby bok choy halves are seared in the pan, the aromatics are added, followed by the orange juice, tamari, and sesame oil. The sugars in the orange juice start to caramelize and the sauce thickens as it simmers.
The baby bok choy goes back into the sauce to finish cooking – just until tender and still vibrant.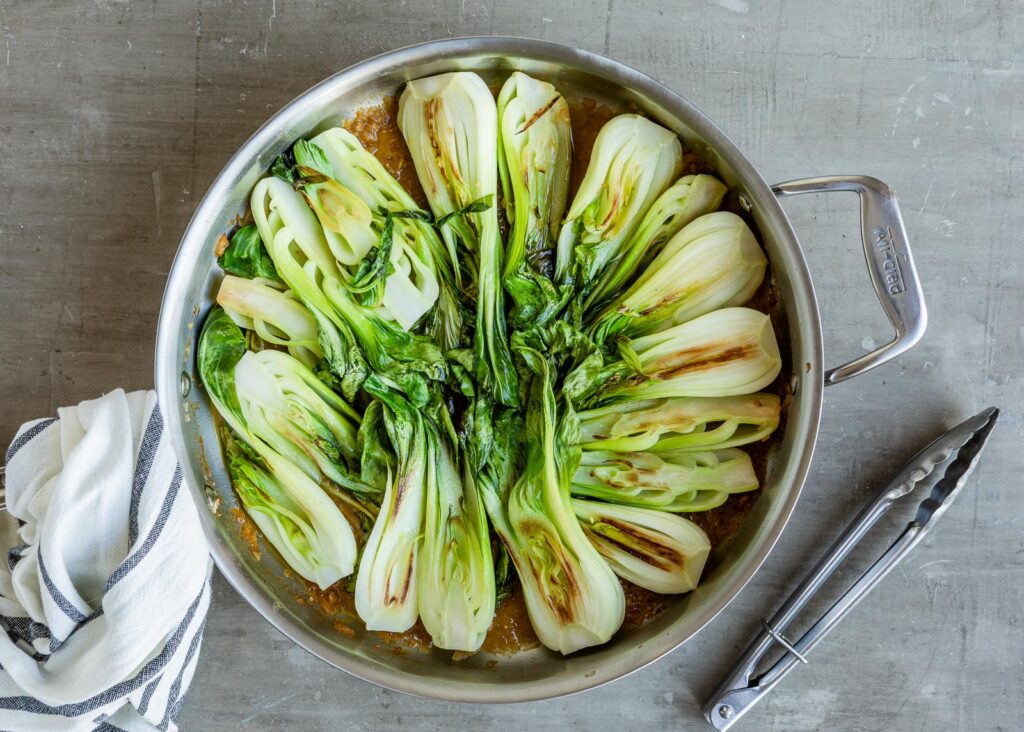 The delicious sauce is spooned on top and then the whole dish is garnished with red pepper flakes and toasted sesame seeds. You could even add a sprinkle of thinly sliced green onion.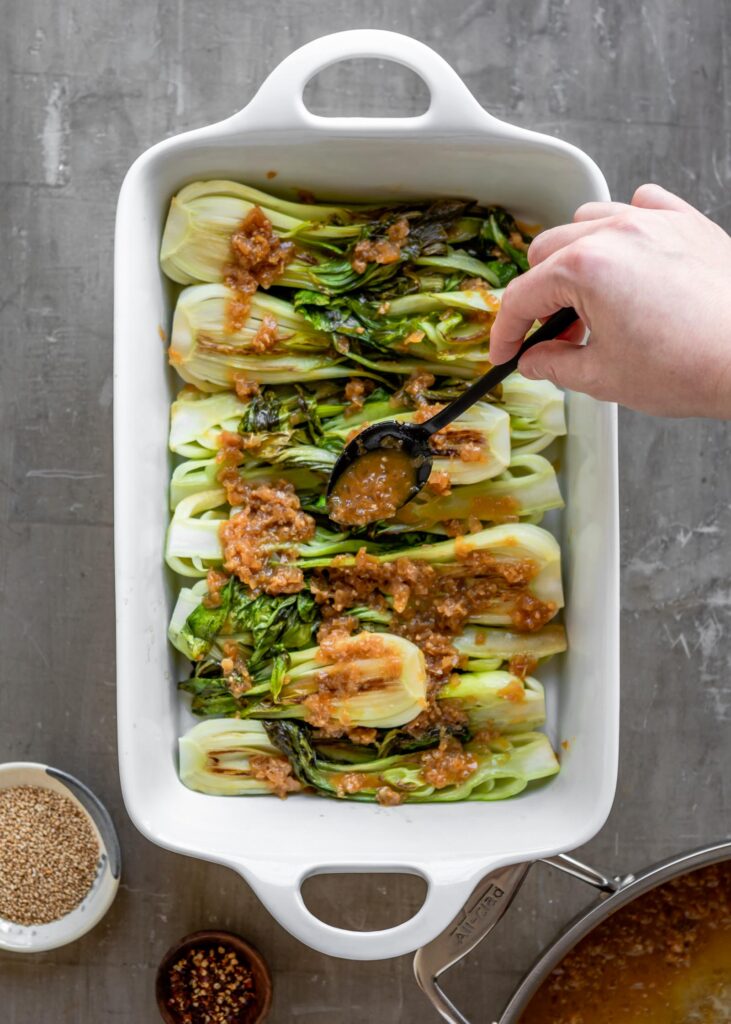 Serve alongside your favorite veg protein – I am a fan of marinated and lightly breaded tofu with this seared baby bok choy side dish. Garnish with a drizzle of the pan sauce, fresh orange wedges, if desired, and a sprinkling of crushed red pepper flakes and toasted sesame seeds.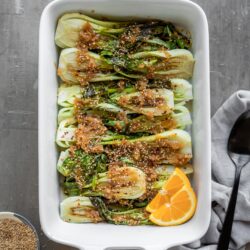 Baby Bok Choy with Orange and Tamari
A quick, easy, and oh-so-delicious baby bok choy side dish to serve alongside to your favorite veg protein.
Ingredients
1

tablespoon

avocado or other high-heat oil

2

pounds

baby bok choy

halved

3

medium shallots

minced

4

garlic cloves

minced

2

teaspoons

fresh ginger

minced

1

cup

fresh squeezed orange juice

2

tablespoons

low-sodium tamari

2

teaspoons

toasted sesame oil

Toasted sesame seeds

for garnish

Red pepper flakes

for garnish (optional)

Orange wedges

for garnish
Instructions
Heat a large skillet or wok over medium-high heat. Add the oil and heat until shimmering; swirl oil to coat. Add the baby bok choy, cut sides down. Allow to sear nicely. Transfer to a plate.

Add the shallots, garlic, and fresh ginger to the skillet. Sauté for 30-60 seconds. If needed, add a little more oil or a bit of water so they don't burn.

Next, add the fresh squeezed orange juice, tamari, and sesame oil to the skillet or wok. Bring to a simmer, stirring occasionally, and allow the liquid to reduce in volume by about half.

Lower the heat and add the baby bok choy back to pan. Cover and cook for 5-6 minutes, or until tender. Serve topped with a drizzle of pan juices, toasted sesame seeds, and red pepper flakes, if desired.
Notes
Full-size bok choy can be substituted, if needed. Quarter them and continue with recipe as written.
This recipe can also be made with Brussels sprouts - cut each sprout in half lengthwise and proceed with recipe as written.