What are the first things that come to mind when thinking about rhubarb? Yep, same here: pies, cobblers, crisps—all the heavy, hearty desserts we remember Grandma making in the summertime.
But rhubarb is very versatile and, with a beautiful red color like that, shouldn't just be relegated to old-school dishes. It adds a sour twist to ice cream, sorbet, liqueur, panna cotta and smoothies. So why not a rhubarb margarita? We might be on to something.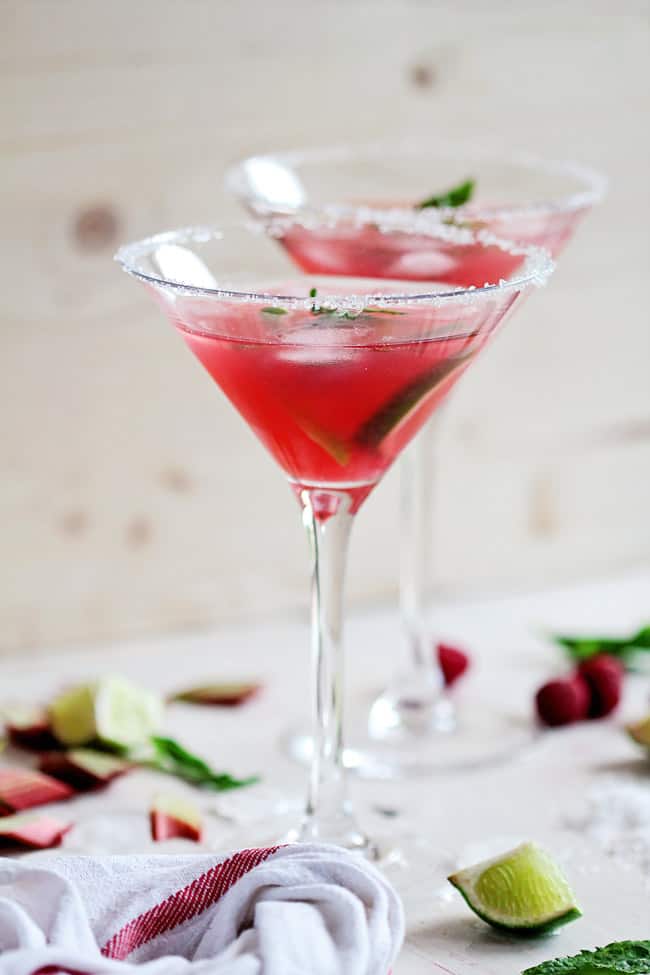 This super easy—but super special—drink has a touch of pink and a zing of lime, perfect for a hot summer night. I've been having so much delicious fun experimenting with rhubarb in summer cocktails, but it turns out that it pairs perfectly with the ingredients in margaritas.
Sipping this pretty rhubarb margarita will make you feel like you're on vacation, and if you reduce the tequila quantity in the original recipe and replace with sparkling water, you'll get a skinnier, guilt-free cocktail.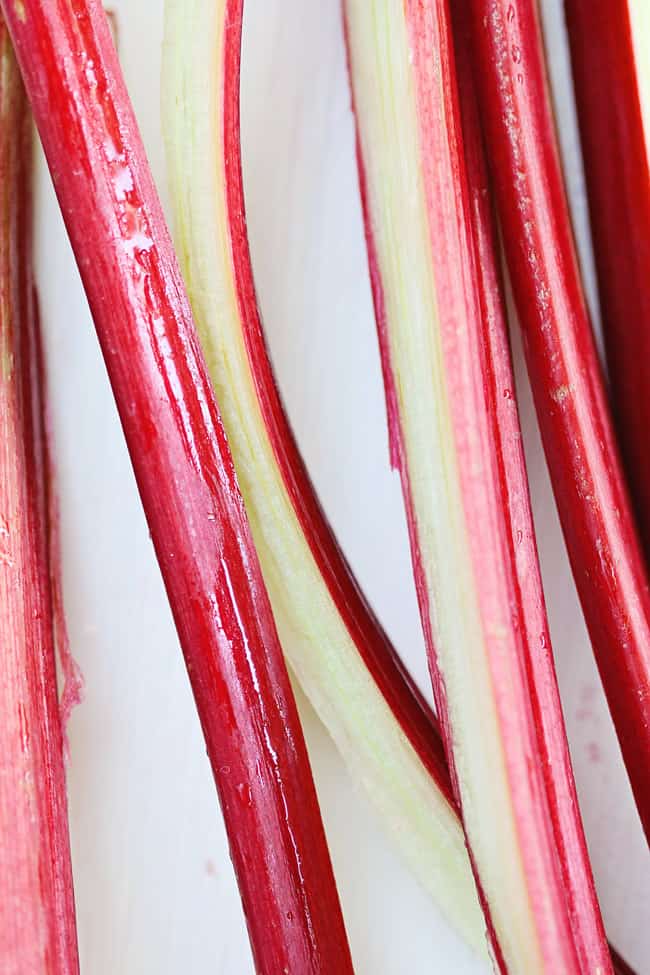 I used a light homemade rhubarb syrup for this recipe. You can make extra for other cocktails, or for simply adding to your favorite dishes or drinks to give a special twist and a pretty red color.
Making the syrup is very easy: you just mix maple syrup with water and chopped rhubarb stems, simmer for 30 minutes, then strain and cool in the refrigerator. Simple as that!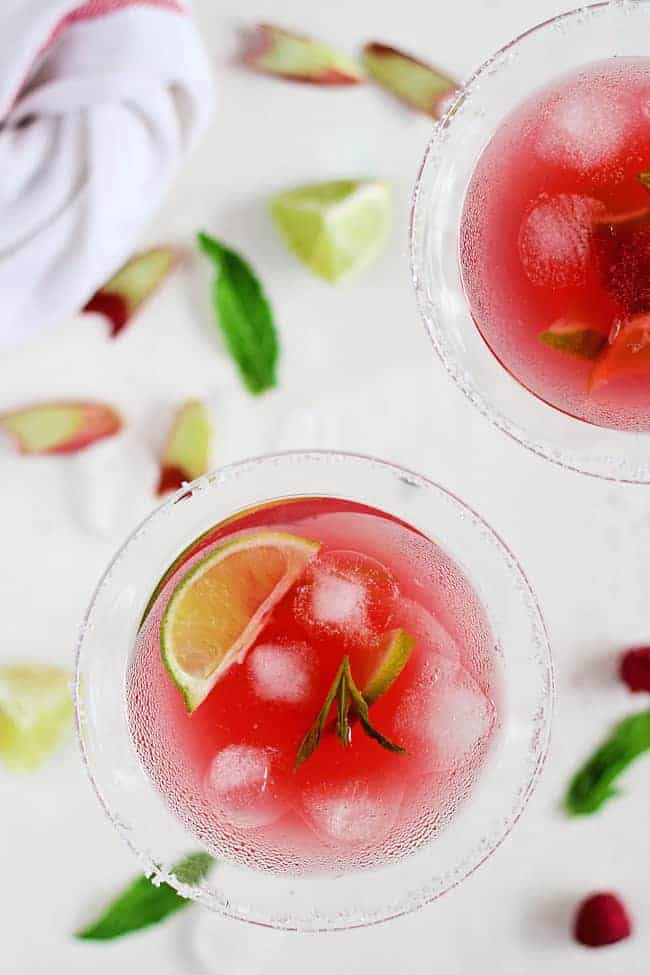 The next steps are even easier, just scroll down for the recipe of your new favorite summer drink: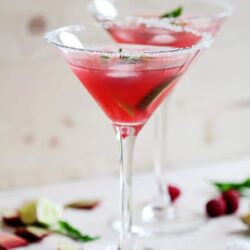 Raspberry Rhubarb Margarita
The perfect summer cocktail, with rhubarb syrup and raspberries. Light and fizzy, made with sparkling water.
Ingredients
1/2

cup

rhubarb syrup

1/4

cup

fresh lime juice

1/2

cup

sparkling water

1/2

cup

fresh raspberries

1/4

cup

good quality silver tequila

6-8

fresh mint leaves

Sea salt

ice cubes, lime slices - to serve
Instructions
Rub a lime slice around the rims of serving glasses, then turn them upside down on a plate covered with sea salt.

Fill the glasses with ice cubes and lime slices.

Put the rhubarb syrup, lime juice, raspberries, mint and tequila into a cocktail shaker or a pitcher, then mix well or shake to combine.

Strain the mixture, then pour evenly into the serving glasses.