If there's a universal truth that unites all of us, it is this: mornings are hectic. It's such a cliche, but it's a cliche because it's true. Trying to get out the door on time can leave you feeling defeated before the day has even begun. Having a healthy breakfast ready-to-go, like these Strawberry Baked Oatmeal Cups, makes mornings a little bit less chaotic.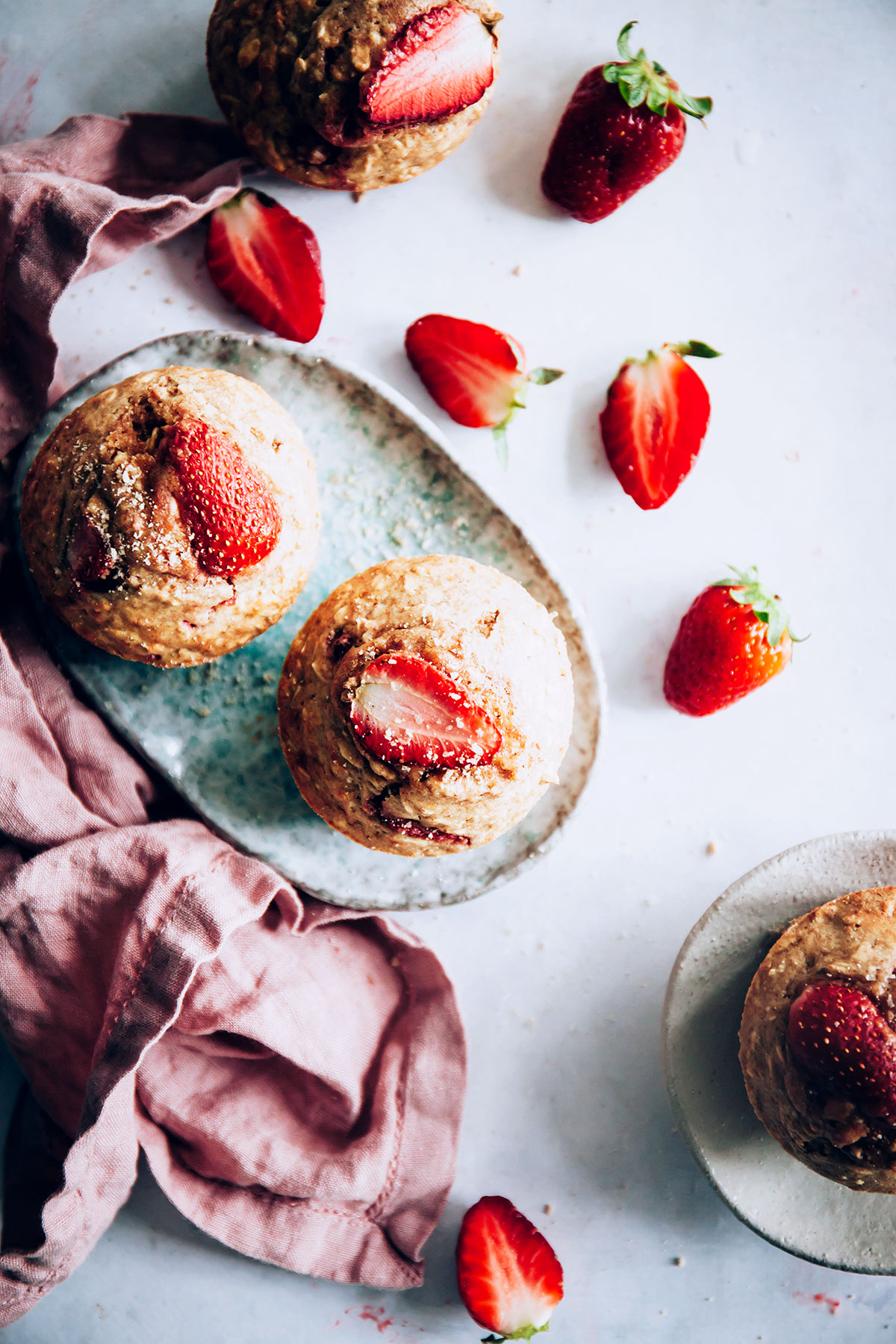 Baked oatmeal is a favorite in our household; it's kind of like bread pudding (or these freezer-friendly French toast cups) with oats instead of bread. You could also think of it as oatmeal that you can eat like a muffin!
These Strawberry Baked Oatmeal Cups are kid-friendly in all the important ways–they're fun for kids to help with making and they'll love having them for breakfast too. You'll feel good about the fact that they're only lightly sweetened, because the last thing kids need is a breakfast that's a total sugar bomb, right?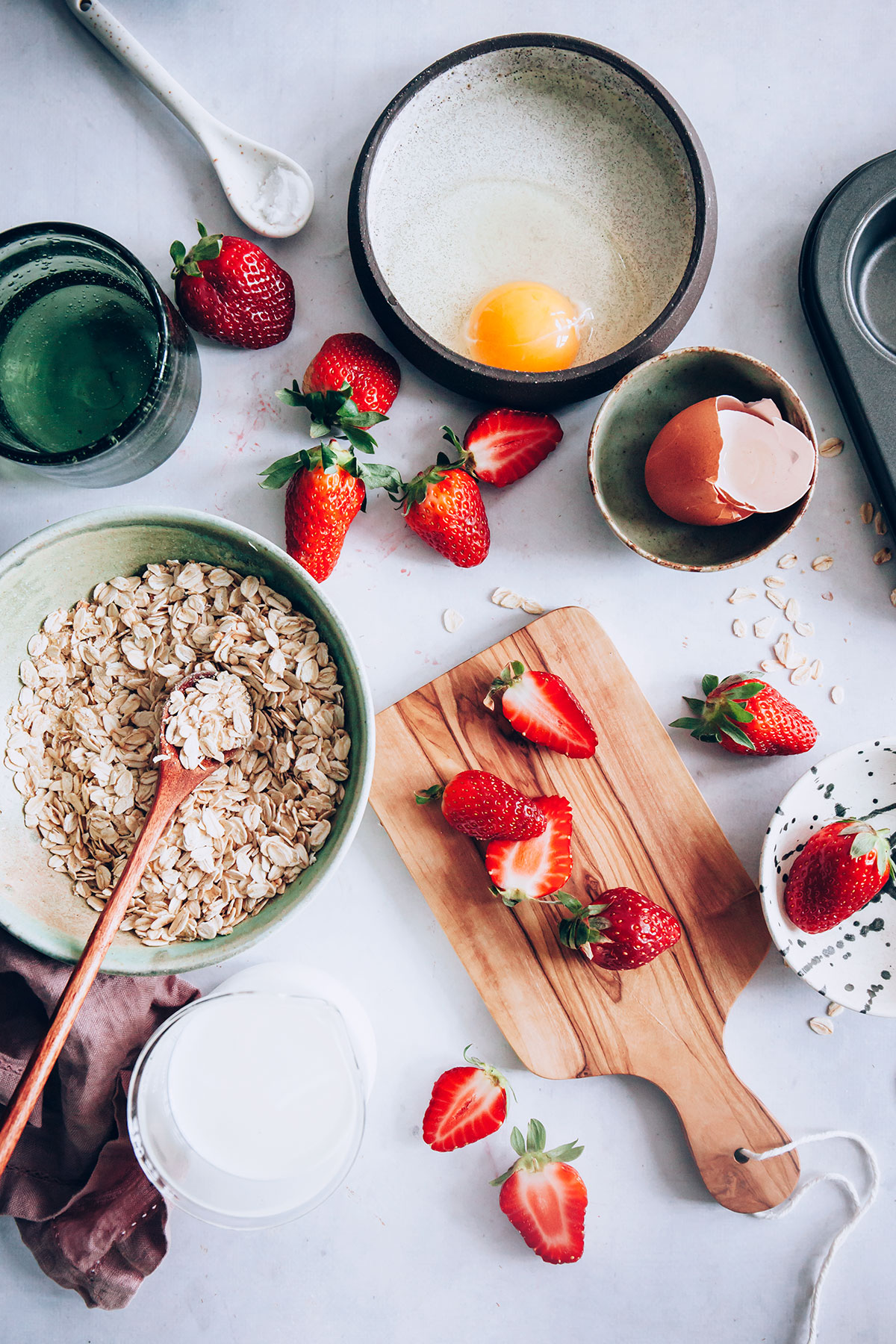 We like keeping a batch of baked oatmeal cups in the freezer at all times so we've always got a healthy breakfast on hand. After you've baked the oatmeal, let it cool, then carefully remove it from the muffin tin.
Place the baked oatmeal cups on a parchment-lined baking sheet and put them in the freezer for an hour or two (until they're frozen through), and then pop them into a freezer bag. They'll last for 2-3 months, if you don't eat them first!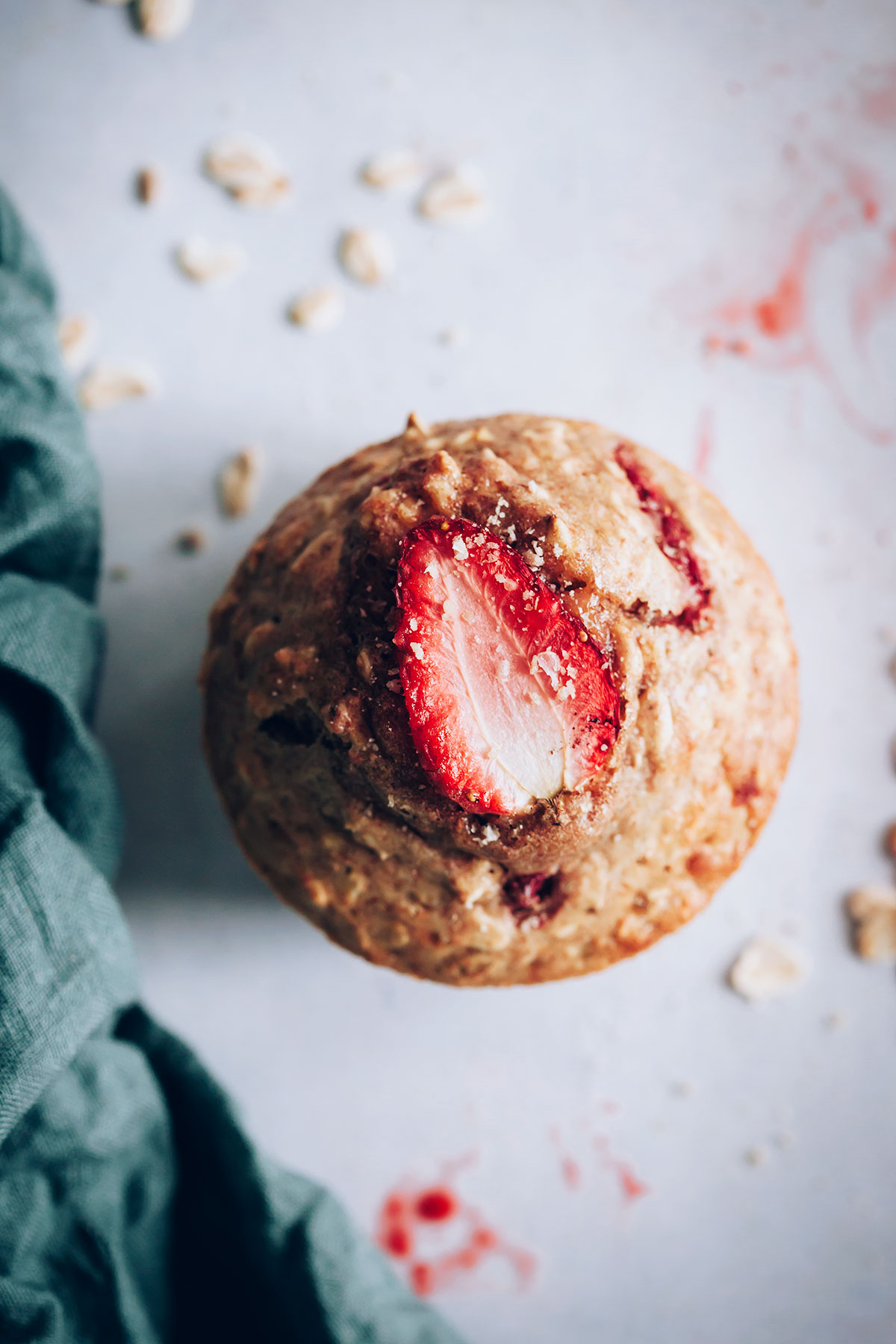 Photos by Ana Stanciu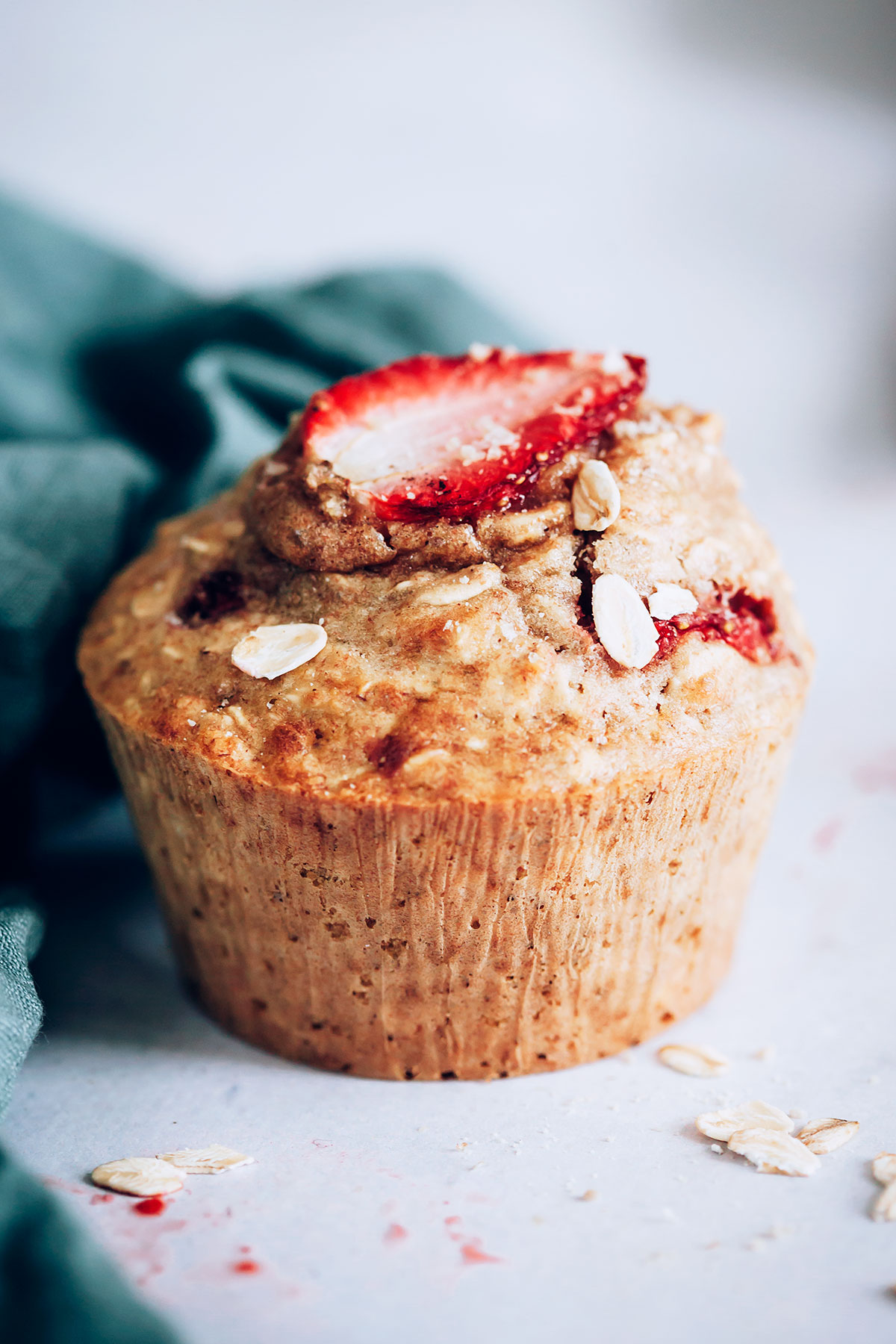 1