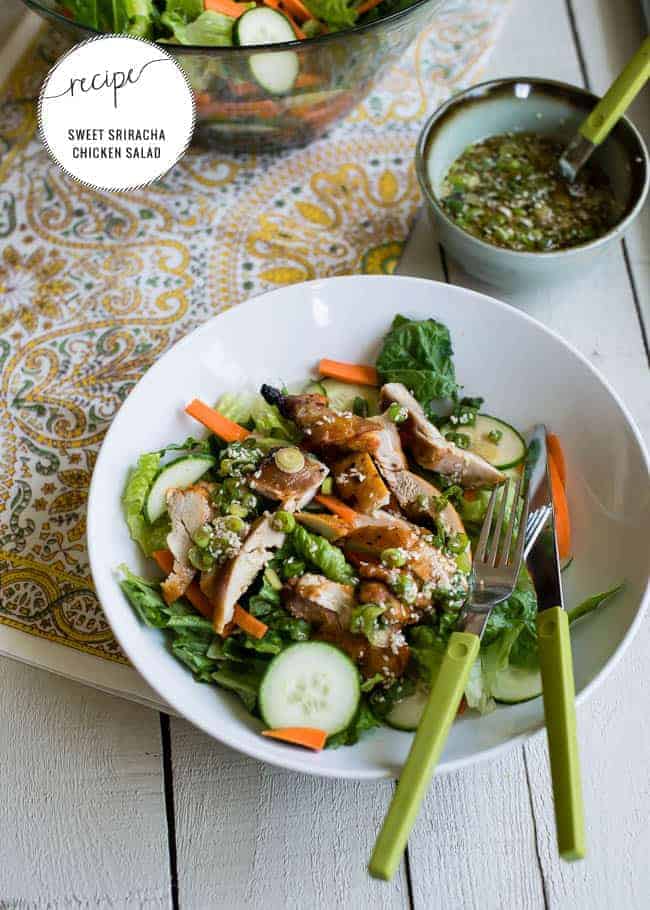 If you were to open my refrigerator, you would see a door filled with hot sauces of every variety from cuisines all over the world. I'm not sure any is as beloved as Sriracha, though. It's sort of an all-purpose hot sauce—almost like ketchup—that we squirt on just about ev-ery-thing.
Last year we fell in love with a recipe for chicken skewers that are so spicy, your lips will be burning for hours afterwards. My husband and I love, love, love those skewers, but it can be a little too spicy for the rest of the family. So I adapted that recipe a little bit to tame it, and it turns out that the chicken is extra delicious sliced up on top of salad.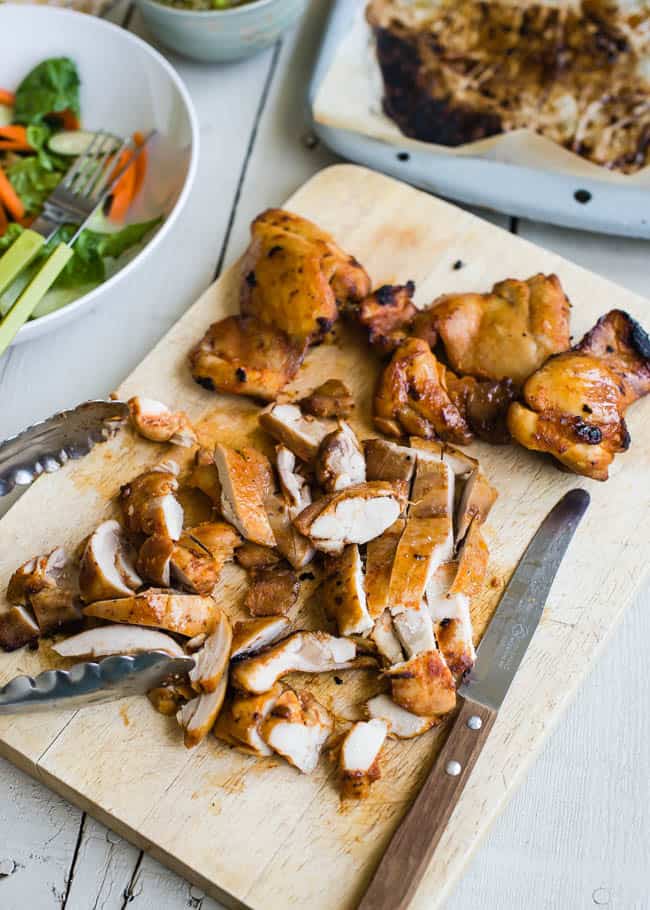 The chicken is marinated in a sweet Sriracha sauce and broiled (or grilled) to perfection. It's juicy and tender, and just spicy enough to give you a little zing without making your eyes water.
The dressing is a flavorful, light Asian-inspired vinaigrette that compliments the spicy chicken without overpowering it. While I wouldn't recommend spicy to everyone, my children, who just so happen to be picky eaters, love these.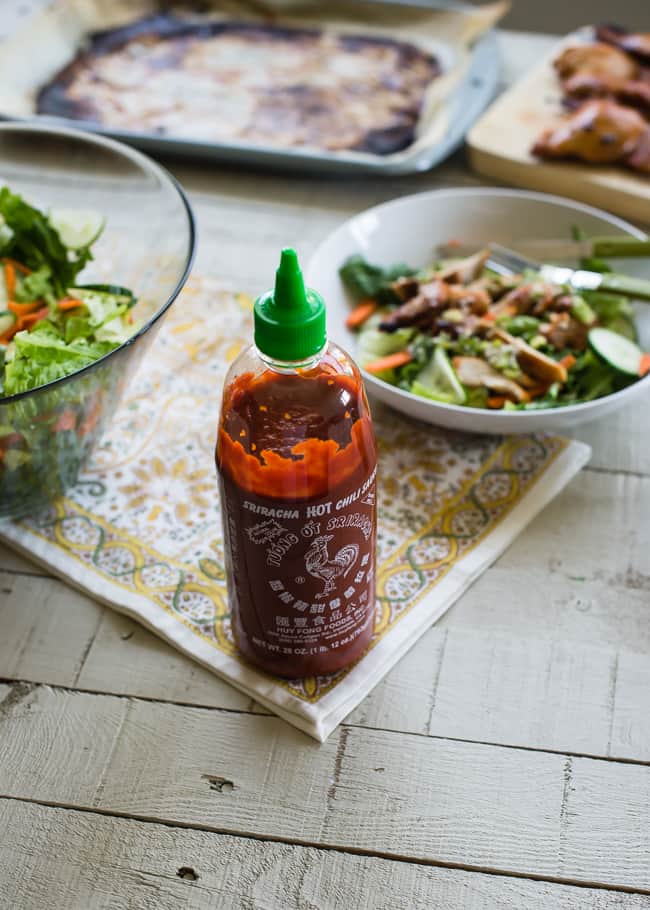 If your family isn't as spice-friendly as mine, feel free to cut down on the Sriracha sauce in this recipe or substitute a milder hot sauce in it's place. You can also add a little more brown sugar to help tame the heat on these babies. Or, if you're so inclined, leave out the hot sauce entirely!
Recipe inspired by Bon Appetit's Sambal Chicken Skewers