Of all the rooms I clean on a weekly (ahem, monthly?) basis, the bathroom is by far my least favorite. And while I say the bathroom, let's be honest, it's really just the toilet.
I want to get in and get out while keeping any scrubbing, splashing and rubber glove wearing to a minimum.
Maybe it's just our vintage 1980s toilet, but it seems like every time I turn around it looks like it hasn't been scrubbed in weeks. Even if I just cleaned it a couple days ago. But recently I came upon a homemade essential oil toilet cleaning spray that doesn't just scrub the bowl, it actually helps keep gunk from building up in the first place. Which means less scrubbing and splashing, and zero chemicals to boot!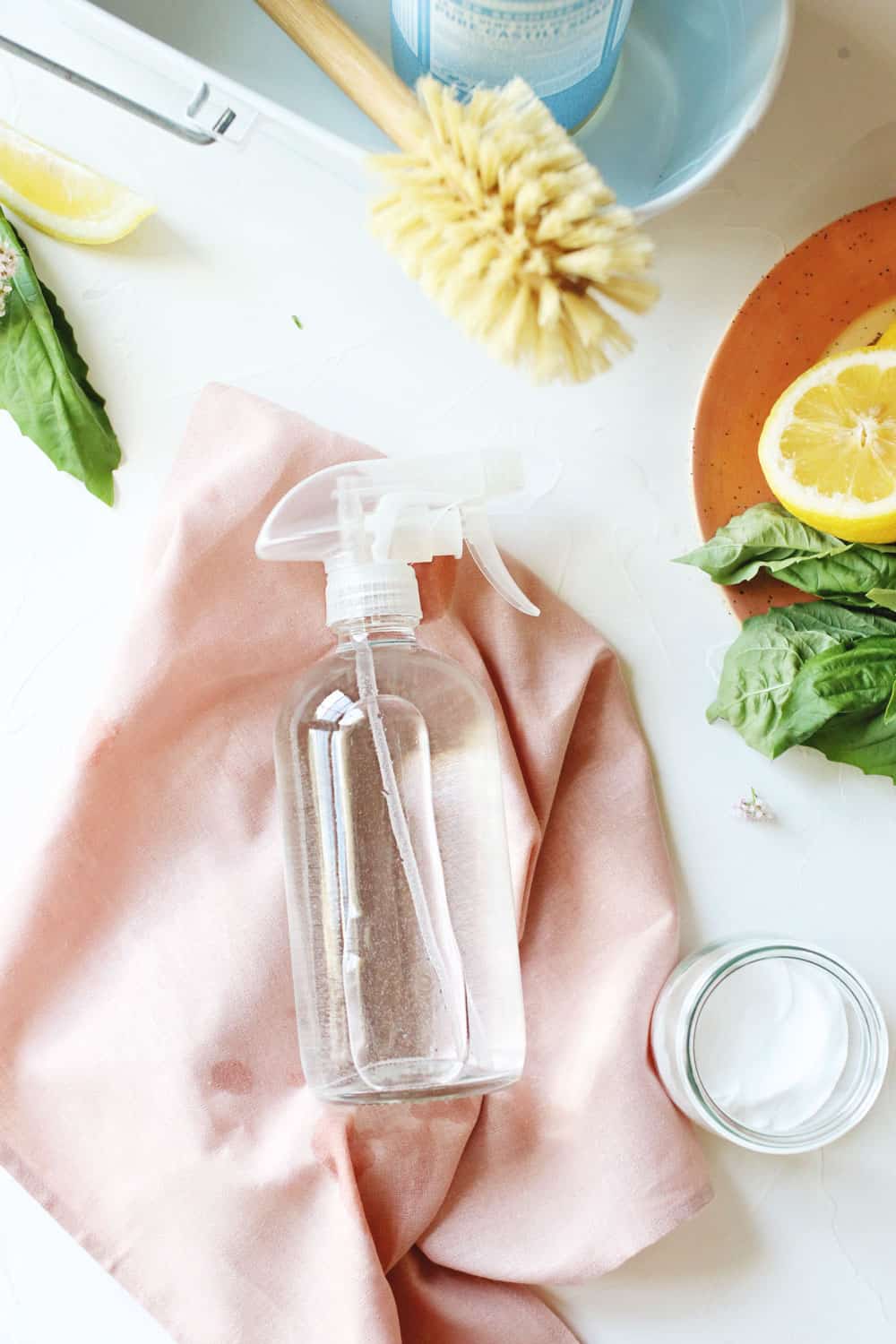 Essential Oil Toilet Cleaning Spray
I don't know what's worse: a grungy toilet or the cocktail of chemicals most of us use to clean them.
There was a time when I only used bleach to clean our toilet. Despite the fumes and toxic chemicals, I just felt better knowing our toilet was really clean. Good health be damned. But after a long time dragging my feet, I eventually made the switch to green cleaners and threw out my beloved bleach toilet gel once and for all.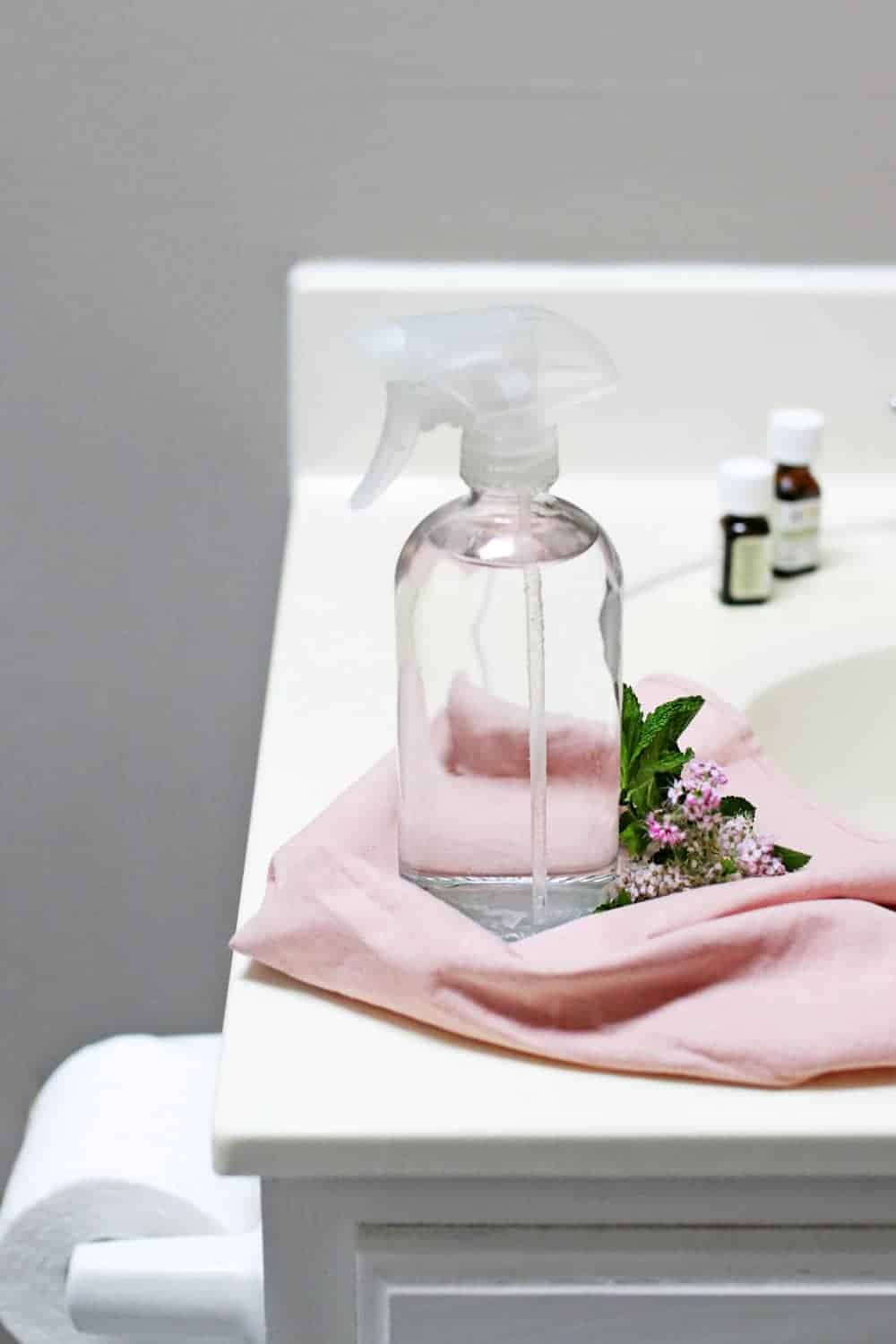 Nowadays I use this bleach-free spray cleaner instead. Since a grungy toilet isn't for the faint of heart, this spray isn't either. It uses vinegar, alcohol, washing soda and essential oils to restore your toilet to a pristine shine, without the dizzying fumes or caustic chemicals. Simply give the bowl a good spritz and watch it kill germs, deodorize and freshen those hard to reach spots you can't always reach with a brush.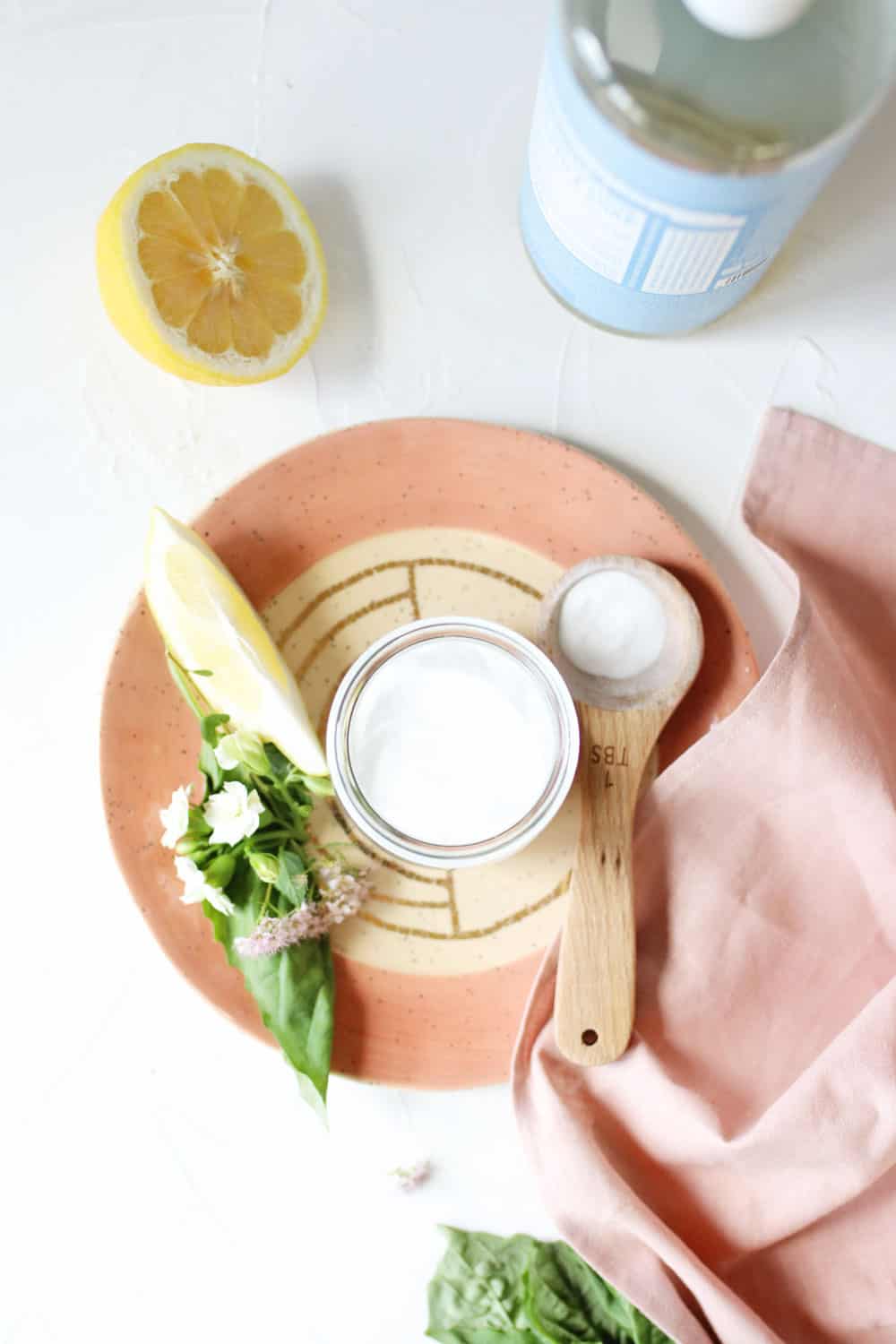 The best part about the spray is that it's not just for scrubbing away grime (which it does like a dream). It also keeps your bowl clean in between scrubbings. Thanks to vodka and white vinegar, it kills germs and prevents bacterial overgrowth and moldy buildup.
Keep a spray bottle under the bathroom sink and give the seat and bowl a quick spray once a day. Or pour ½ cup of the solution into the bowl once a week and let it sit to prevent rings from forming.
Trust me, with this stuff marathon toilet cleaning sessions will be a thing of the past.
Ingredients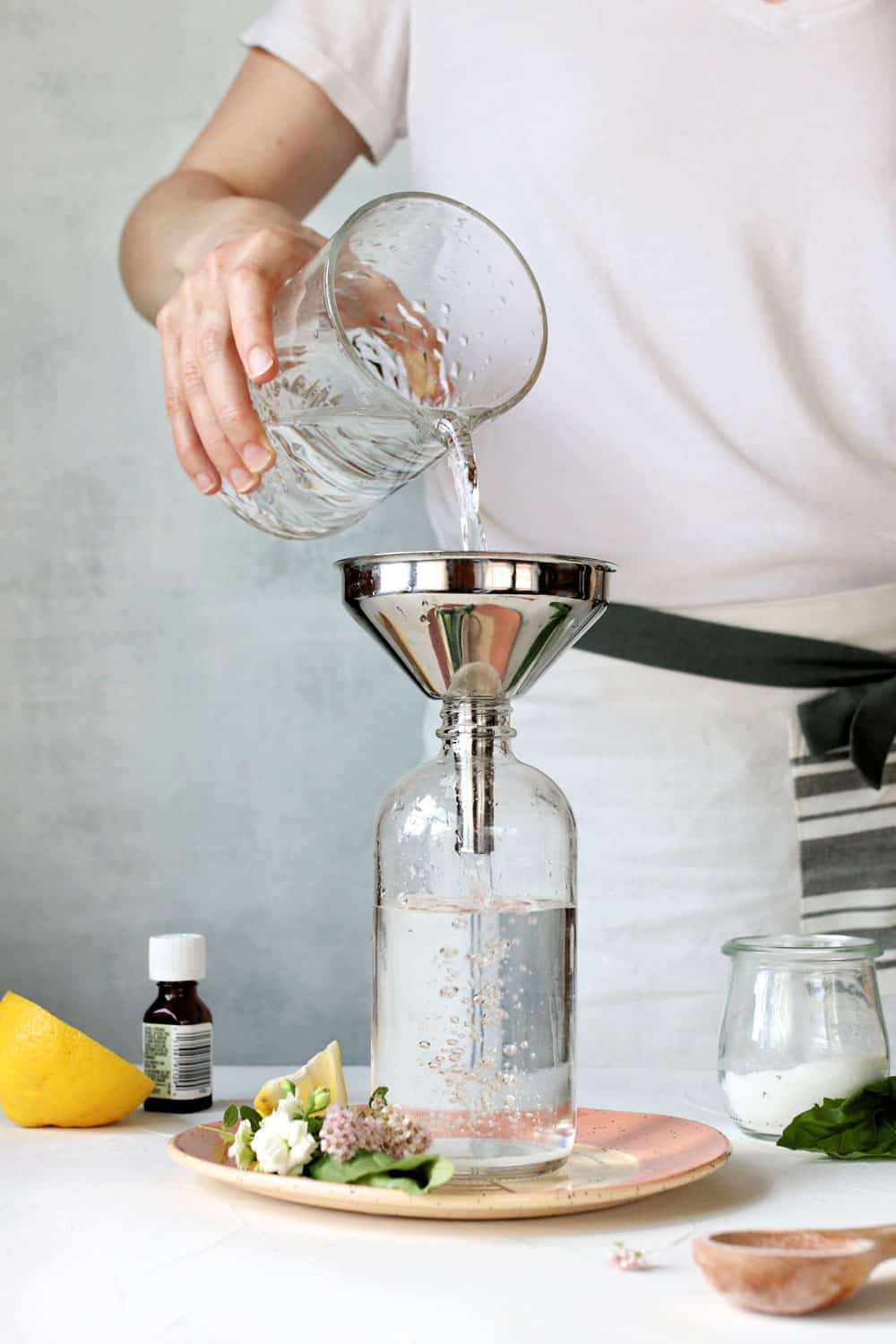 Microwave water until boiling. Add washing soda and stir until totally dissolved. Using a funnel, pour the solution into a spray bottle. Add the remaining ingredients and shake to combine.
Lightly mist your toilet bowl and scrub using a toilet brush. Or use it in between cleanings to keep bacteria and rings at bay.
0