How does is sound to wake up on a Sunday morning to a freshly baked breakfast that leaves the kitchen smelling like cinnamon heaven? Ok, if you're the one that bakes in your house, this dream might belong to your loved ones, but don't they deserve a little spoiling?
We created these delicious vegan cinnamon rolls to help you create beautiful memories for you and your family because you don't need a special reason to celebrate the good things in life.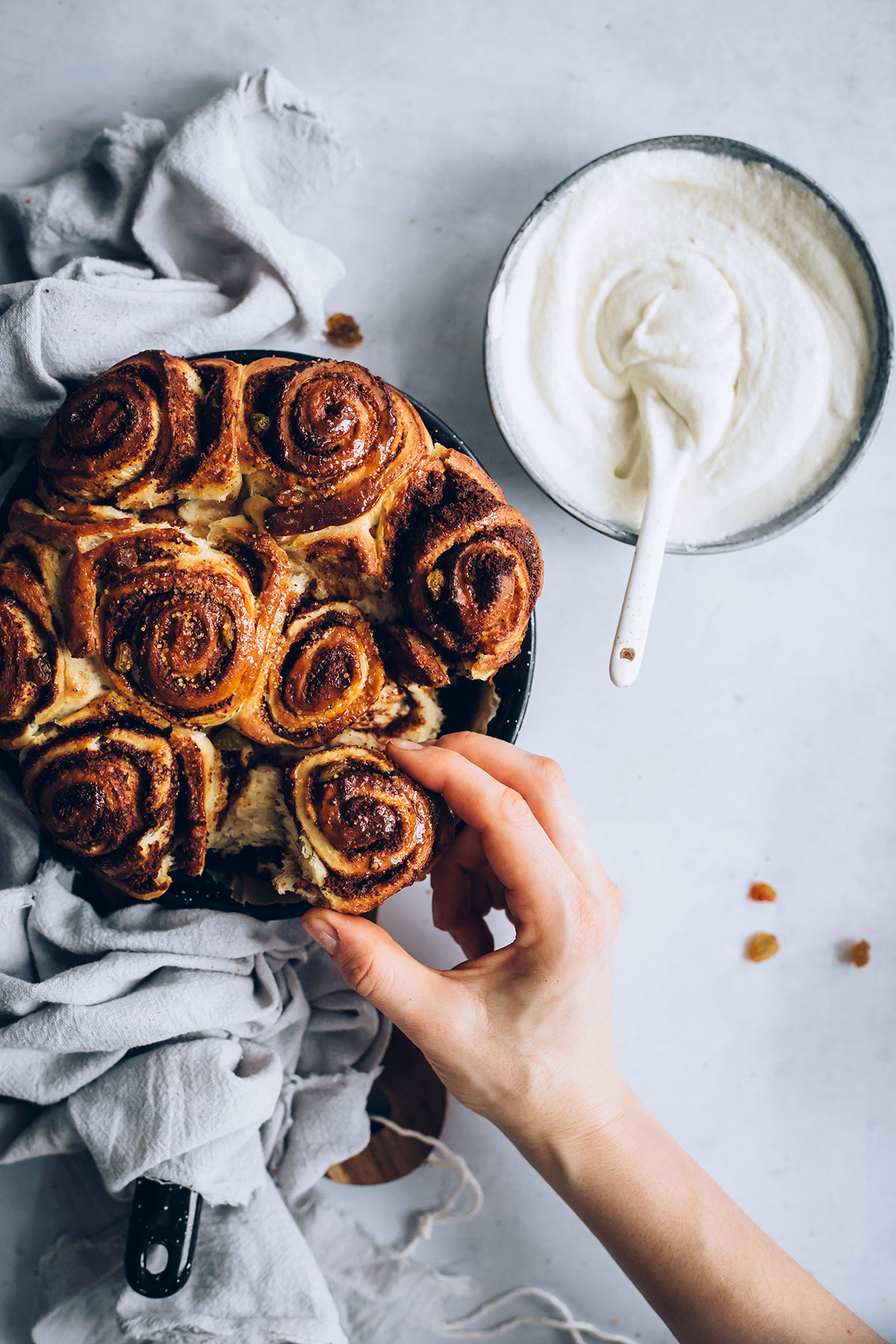 While we love a fluffy, ready-made bakery cinnamon roll, we know there's not many healthy ingredients hiding inside (refined sugar, saturated fats or poor quality flour).
Our vegan version of this treat came out fluffy and gooey, and we know that every single ingredient we used is healthy and good for our family.
Don't think it's possible to get good baking results without eggs, butter and milk? Not true! Those ingredients are replaceable, and the outcome will still be delicious – and easier to digest.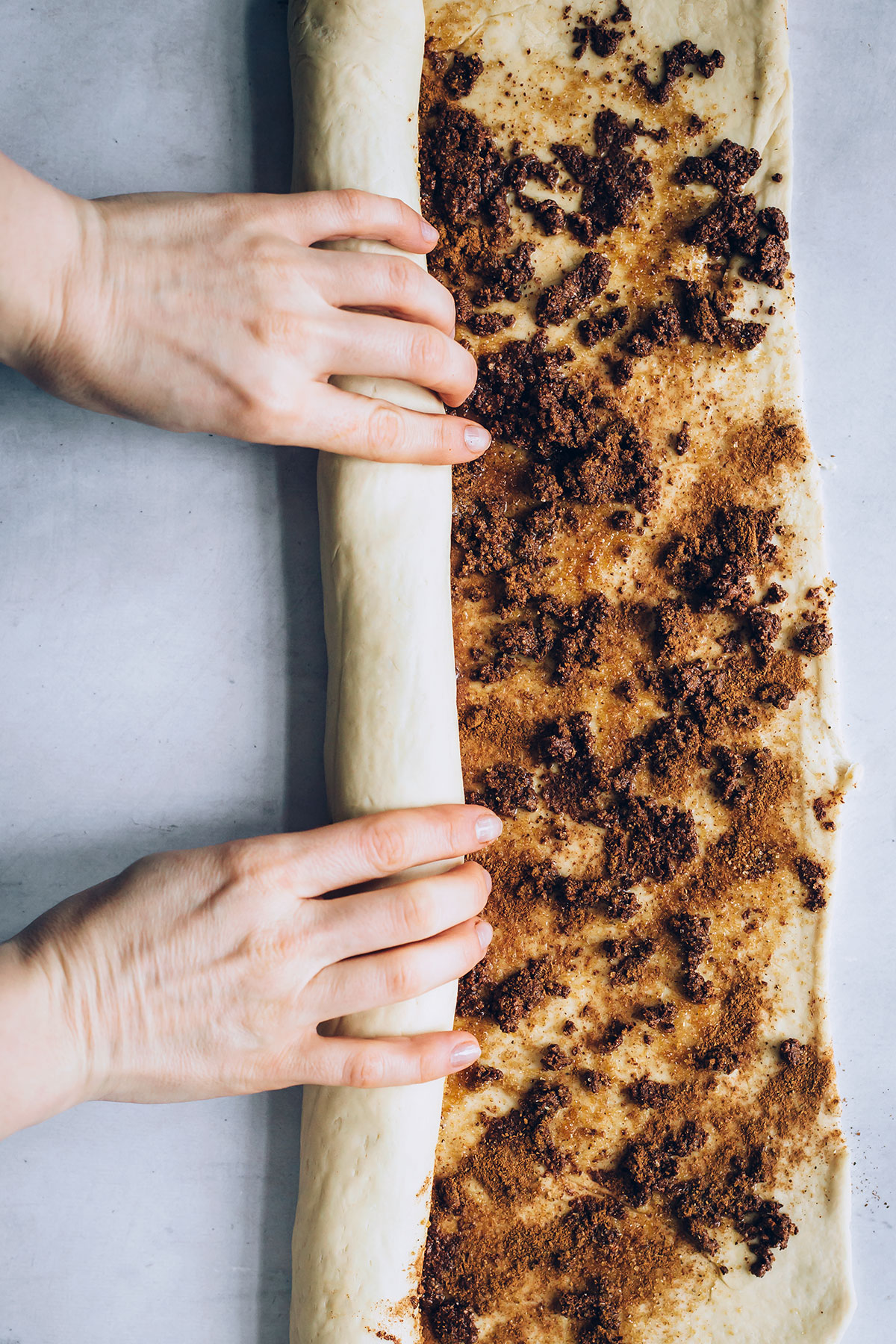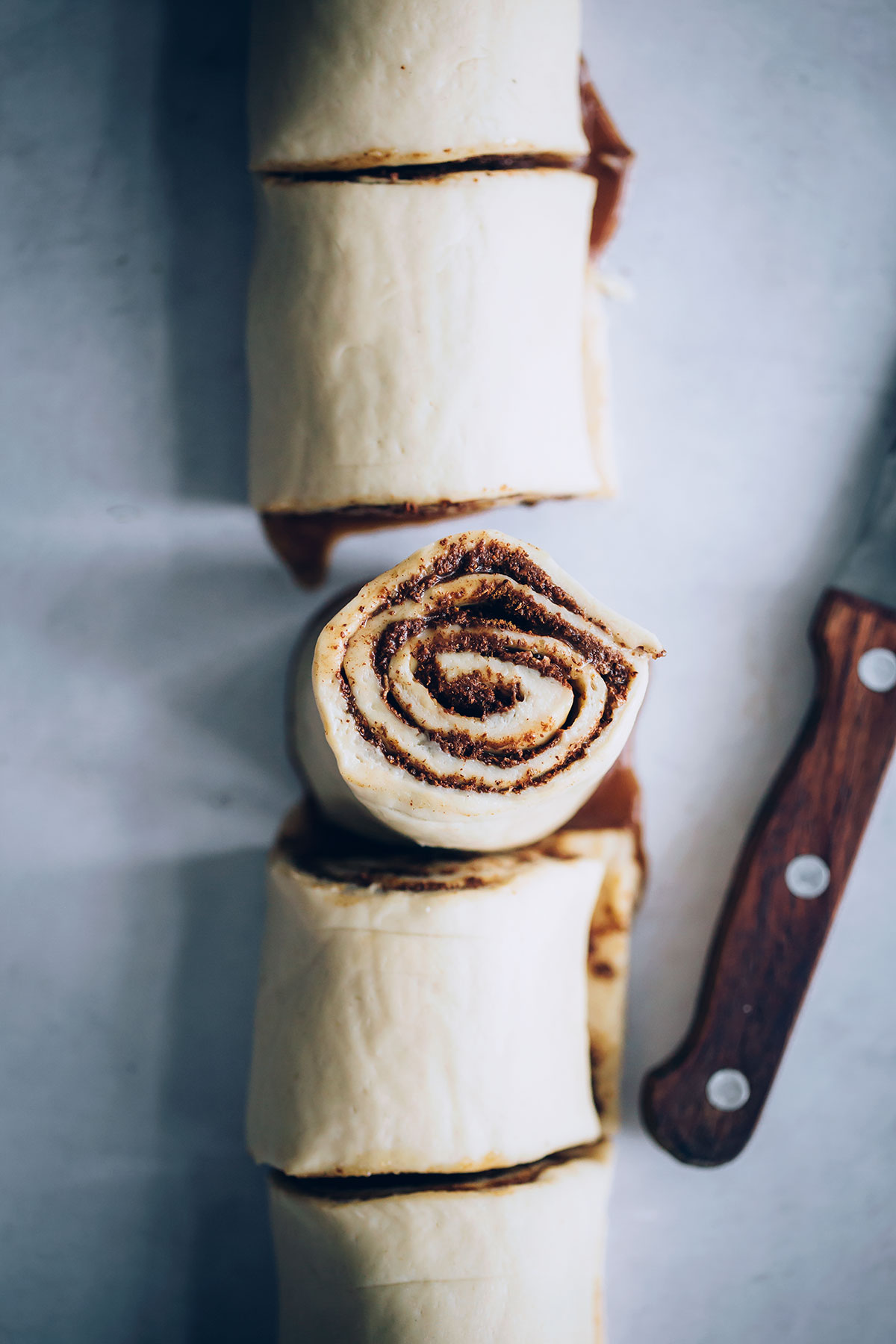 We skipped the eggs totally and didn't replace them with anything else. And we used coconut oil instead of butter and homemade almond milk instead of the dairy, while also using coconut sugar instead of refined one and a mix of plain and whole wheat flour to add some fiber and reduce the digestion burden.
Don't be scared of vegan baking. You don't need special skills to create exquisite bakery products, and you can actually have a little fun while preparing something healthy for you and your family.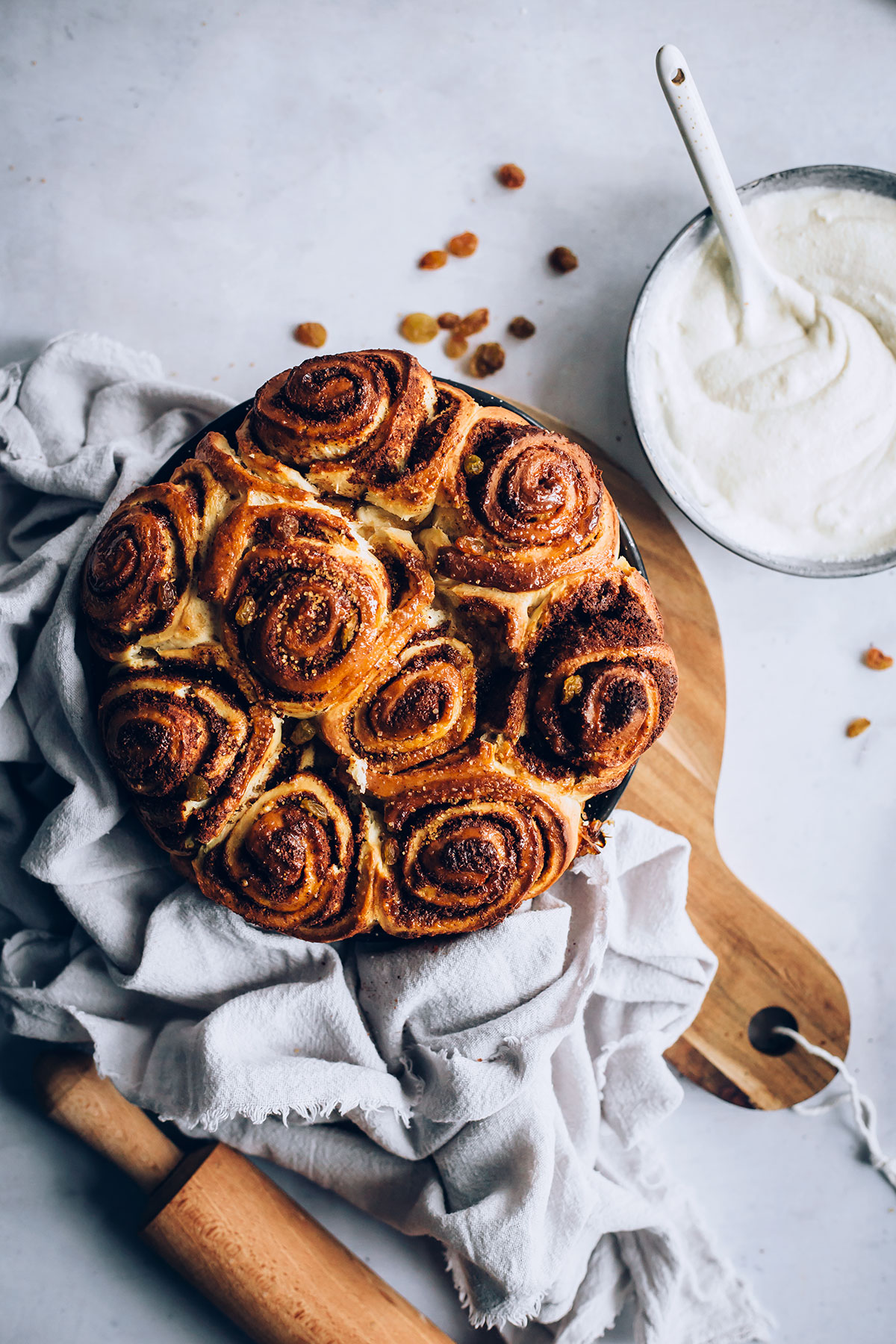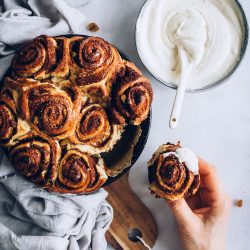 Vegan Cinnamon Rolls Recipe
Ingredients
For the dough
2

cups

all purpose flour

1

cup

whole wheat flour

1

cup

unsweetened plant milk

we used homemade almond milk, luke warm

4

tablespoons

coconut oil

melted

1

tablespoon

active dry yeast

2

tablespoons

coconut sugar

Pinch

of salt
For the filling
3

tablespoons

coconut oil

melted

2

tablespoons

cinnamon

1/2

cup

coconut sugar

*Optional - walnuts

raisins for the filling

To serve: maple syrup
Instructions
Combine the warm almond milk with coconut oil and yeast into a medium bowl, and let sit for 10 minutes.

In a large bowl mix the flours, sugar and salt.

Add the yeast mixture and mix to combine.

Use your hands to knead the dough for a few minutes - add a bit more flour if necessary. Knead until elastic but still slightly sticky.

Cover the bowl with a clean towel and let the dough rise for 1 hour at room temperature.

After the dough has doubled its size, transfer it onto a floured surface and roll it into a rectangle.

Preheat the oven to 180 C/ 360 F.

Mix the coconut oil with cinnamon and sugar into a bowl to obtain a paste.

Spread the paste onto the dough rectangle. You can sprinkle the walnuts and raisins at this step.

Use your hands to roll the dough tightly lengthwise, then cut it with a knife in approximately 2 inch slices.

Line a baking pan with parchment paper and arrange the rolls into the preferred shape, leaving some space between them.

Cover with a clean towel and let rise for 30 more minutes.

Bake for 30 mins until golden brown, then remove from the oven, and drizzle with maple syrup and coconut sugar, and set aside to slightly cool before serving. 
9