Is there anything better than a cheesy Tex-Mex casserole? Well, yes, there is: a cheesy Tex-Mex casserole that's cooked right in a skillet in under 20 minutes. And did I mention that this vegetarian enchilada skillet is basically enchiladas with much less work?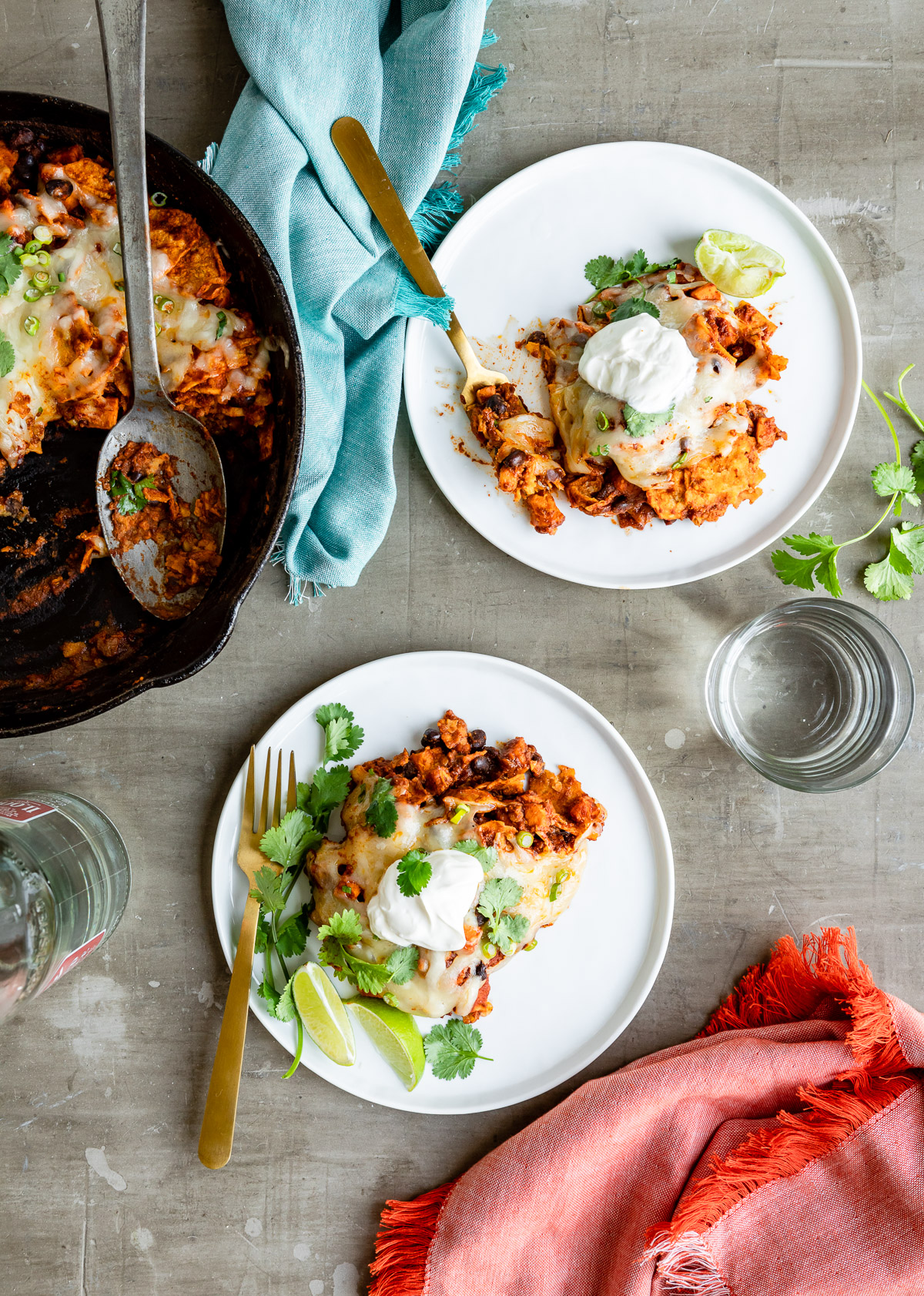 Because: yes! That too!
One of the standby fillings for vegetarian enchiladas (and tacos!) is a combination of black beans and sweet potatoes, so that's what I went with here. To get the sweet potatoes nice and tender, you'll want to dice them small and uniformly–1/2-inch is good. Fry them up in your skillet with some onion and spices, then stir in premade enchilada sauce (I like Frontera, but you can make your own too), black beans, and torn up corn tortillas.

The finishing touch is a heaping cup and a half of glorious shredded cheese. I always use a spicy pepper jack, but if you're making this for kids—or anyone who prefers things a bit milder—Monterey jack is delicious too.
Serve your vegetarian enchilada skillet with your favorite fixings–cilantro, a squeeze of fresh lime juice, sour cream or crema mexicana, and thinly sliced green onions are some of our favorites.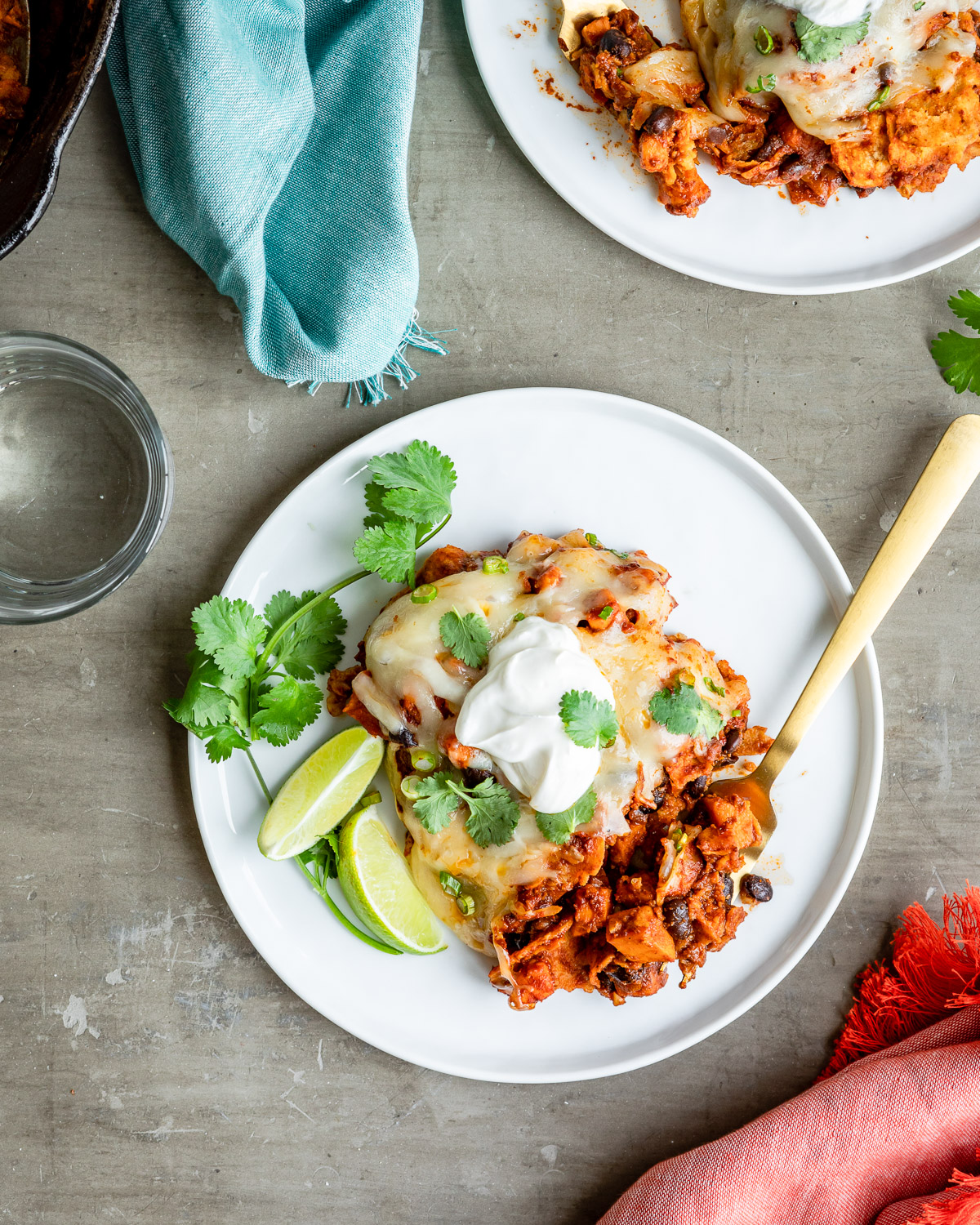 Photos by Lindsey Johnson
1