I could go on and on for my love for dips–they're easy to make, customizable, and they can be healthy too. And if your kids (or even you) have trouble getting in your daily dose of veggies, adding a dip to the plate makes those raw carrots a bit more appealing.
2 Irresistible Veggie Dips For Healthy Snacking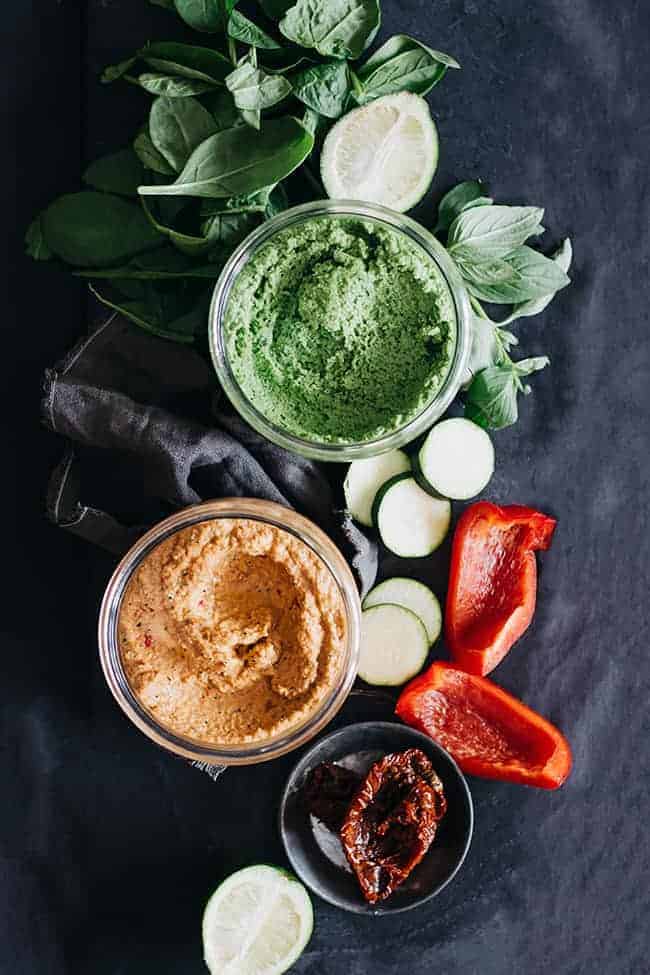 But don't just think of these veggie dips as a filling for the little bowl in the middle of the veggie tray. Branch out! These kinds of creamy dips make tasty additions to wraps and sandwiches.
You can make basically anything into a dip, but I try to keep mine as healthy as possible by making them vegetable-based, especially since I tend to go a bit overboard slathering them on everything. It's best to pick in-season veggies when you can–they're more flavorful and nutrient-dense.
Sweet Pea Dip with Basil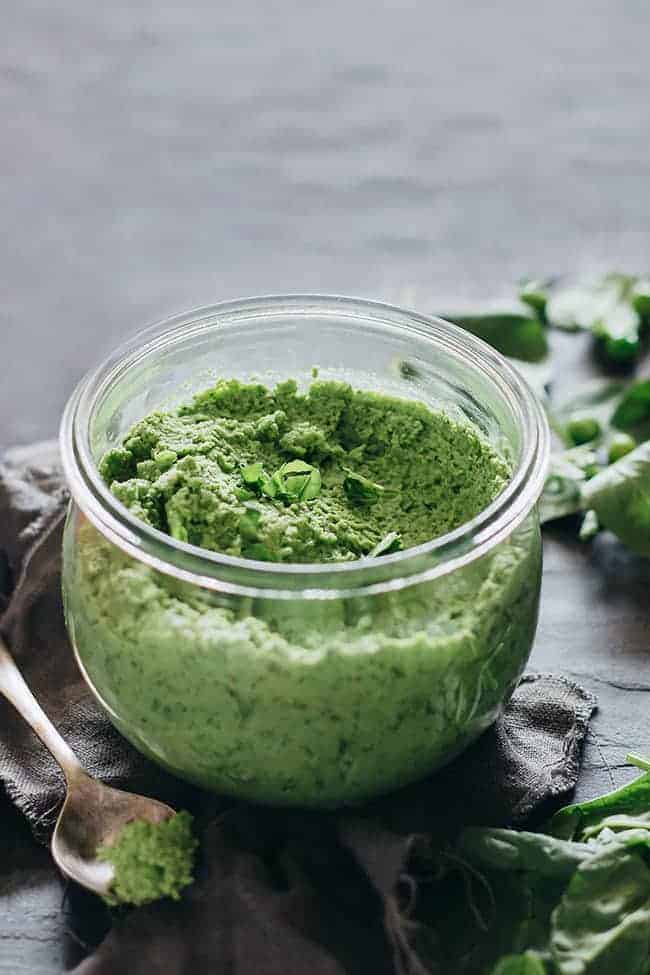 This is a real green power dip. We all know that spinach is the rockstar of veggies, packed with so many necessary vitamins and minerals! Peas also provide loads of vitamin K, manganese, dietary fiber, vitamin B1, copper, vitamin C, phosphorus, and folate – plus they give this dip its lovely color.
Basil adds a fresh herb flavor that makes this dip go well with almost any vegetable. Finished with olive oil, garlic and sea salt in the blender, this healthy veggie dip is ready to serve in no time.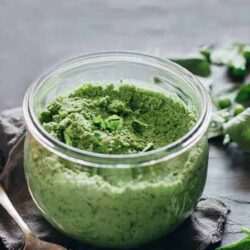 Sweet Pea Dip with Basil
Ingredients
2

cups

green peas

1

cup

spinach

1 to 2

tablespoons

extra-virgin olive oil

¼

cup

fresh basil leaves

1

garlic clove

1

teaspoon

sea salt
Instructions
Place all of the ingredients in a food processor or high speed blender. Blend until smooth. Taste and adjust seasonings accordingly.
Creamy Zucchini and Red Pepper Dip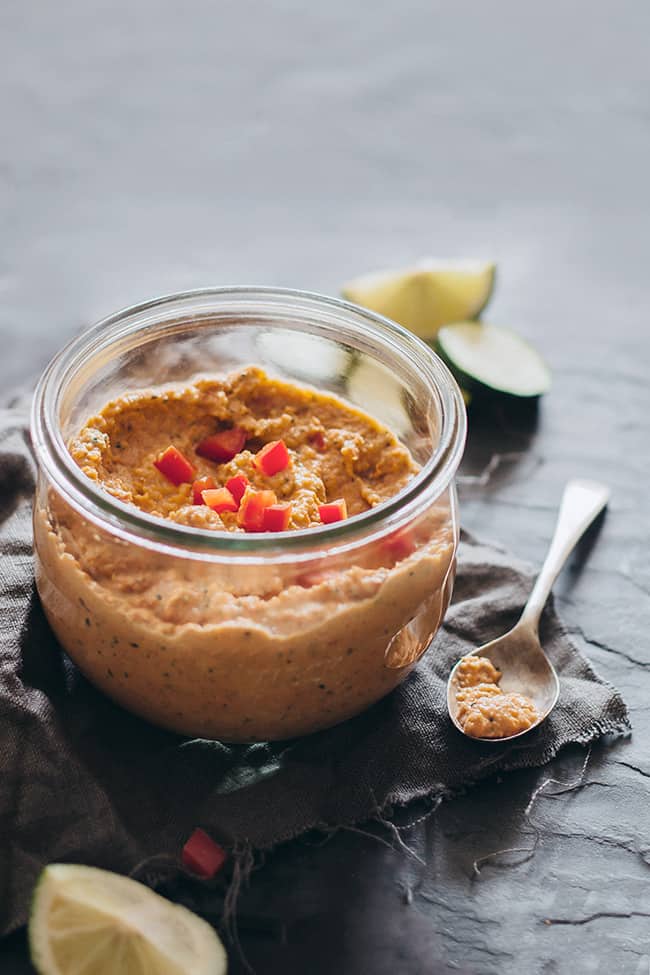 Looking for a tangy dip with a little heat? This dip is great on wraps and it works well with both raw or cooked veggies–it can even be eaten straight as a raw soup.
Zucchini is one of the best sources of manganese, vitamin C (more than 200% of your daily intake!), and dietary fiber. It can even help boost your night vision! Bell pepper, on the other hand, is 92% water, and it packs vitamins K, C, B6, A, and E, as well as potassium and folate. The combination is low in calories, yet utterly delicious.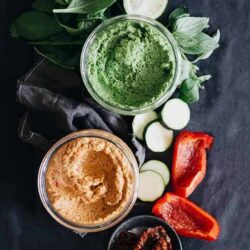 Creamy Zucchini and Red Pepper Dip
Ingredients
1/2

red bell pepper

1

zucchini

2

tablespoons

tahini

4

sun-dried tomatoes

1

lime

juiced

2

tablespoons

nutritional yeast

1/8

teaspoon

cayenne

1/8

teaspoon

sea salt
Instructions
Combine all of the ingredients in a high-speed blender. Add a dash of spirulina for an extra boost of energy.
Photos by Ana Stanciu