First we tackled all-in-one laundry bombs, and our natural laundry series continues with the easiest DIY ever for vinegar fabric softener.
There are so many wonderful uses for vinegar, and it is a must-have for your laundry routine. It reduces static, brightens colors, removes soap residue, whitens whites and fights stains. The only downside: it's stinky. While you won't smell vinegar on your clothes later, you might miss the smell of scented store bought laundry softener. Good smelling clothes is one of the few perks of laundry duty, and this infused vinegar fabric softener is the perfect solution.
DIY Infused Vinegar Fabric Softener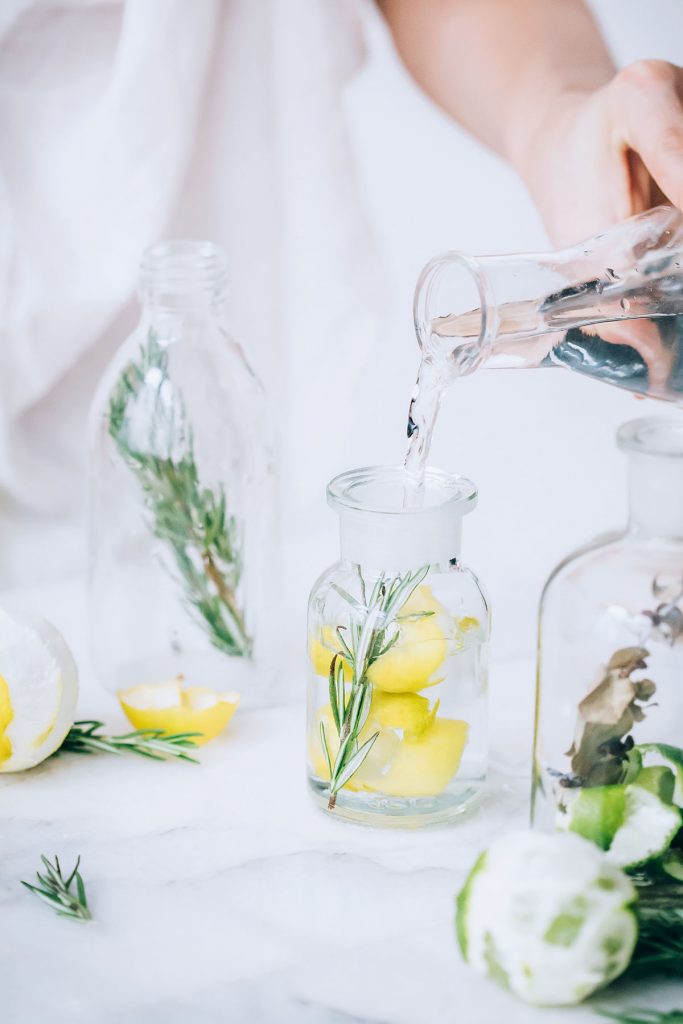 Infusing vinegar is super easy – and pretty, too, so you won't mind having a bottle or two in the laundry room. You can replace expensive commercial fabric softeners with white distilled vinegar. Vinegar acts as a natural fabric softener that softens clothes without leaving any residue.
Start by adding your scent ingredients to a jar. You can use citrus peels, herbs, dried flowers or essential oils. Next top up the jar with warm white vinegar and allow the ingredients to infuse for 1-2 weeks. Letting it sit longer won't hurt!
Strain the vinegar into a new container and add 1/2 cup of vinegar to the final rinse cycle. Or pour it into the fabric softener opening in your washer.
Scroll down for the printable version of this laundry softener recipe: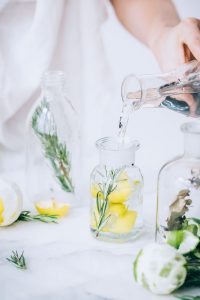 Print
DIY Infused vinegar laundry softener
Soften and add subtle scent to your laundry with an infused vinegar laundry softener!
Ingredients
White vinegar
Scent ingredients (dried flowers. herbs, citrus peel, essential oils)
Instructions
Add scent ingredients to a jar.
Top up jar with warm white vinegar.
Allow vinegar to infuse for a week or two.
Strain vinegar into new container.
16