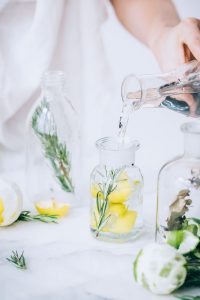 DIY Infused vinegar laundry softener
Soften and add subtle scent to your laundry with an infused vinegar laundry softener!
Ingredients
White vinegar
Scent ingredients (dried flowers. herbs, citrus peel, essential oils)
Instructions
Add scent ingredients to a jar.
Top up jar with warm white vinegar.
Allow vinegar to infuse for a week or two.
Strain vinegar into new container.
Recipe by Hello Nest at https://hellonest.co/vinegar-fabric-softener/