Browsing the Calypso St. Barth line at Target the other day, I saw this lovely woven bracelet. This looked WAY too easy to spend $20 bucks on. (It says $15 online but I swear it was more at my Target.)
Quick aside – I didn't end up buying anything from the Calypso collection. It was expensive! I tried on one tunic top and could not cough up over $30 for it. I mean, really, this is STILL Target people.
But back to the bracelet. I paid $2.37 for the ribbon (bought 3 yards, only needed 2) and $2.79 for the chain. It literally took less than 5 minutes to make.
Calypso St. Barth DIY Bracelet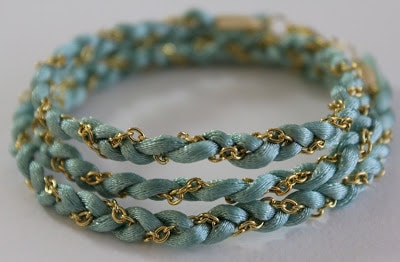 Get 2 yards of whatever color ribbon you like and small link gold (or silver) chain. I used ribbon clamps that I had on hand and a lobster claw thing for a closure.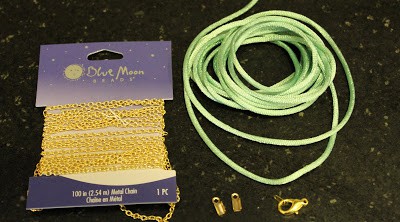 First, wrap the ribbon around your wrist the number of times your plan to wear it to measure the length. (Add a bit more for a cushion.)
Then cut the ribbon into two equal lengths. Cut the chain to the same length. Attach together with a rubber band or a ribbon clamp. Then anchor and start braiding! Soooo easy!
An up close of what I used for the closure.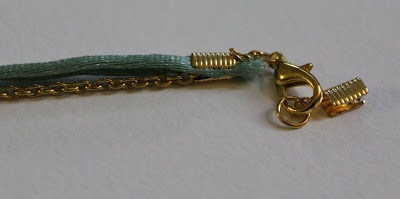 I love it as a wrapped bracelet but makes a great necklace. I braided this version more loosely.