I often cook dinner on Friday night for my local extended family, and recently I made these pesto zucchini fettuccine, as something healthy to go with the yummy sangria. And then something funny happened – we couldn't stop eating it! I guess that means this one's a winner, despite being 'fake' pasta. To make everyone happy, I quickly made more, which was super convenient since the recipe is totally easy and ready in no time.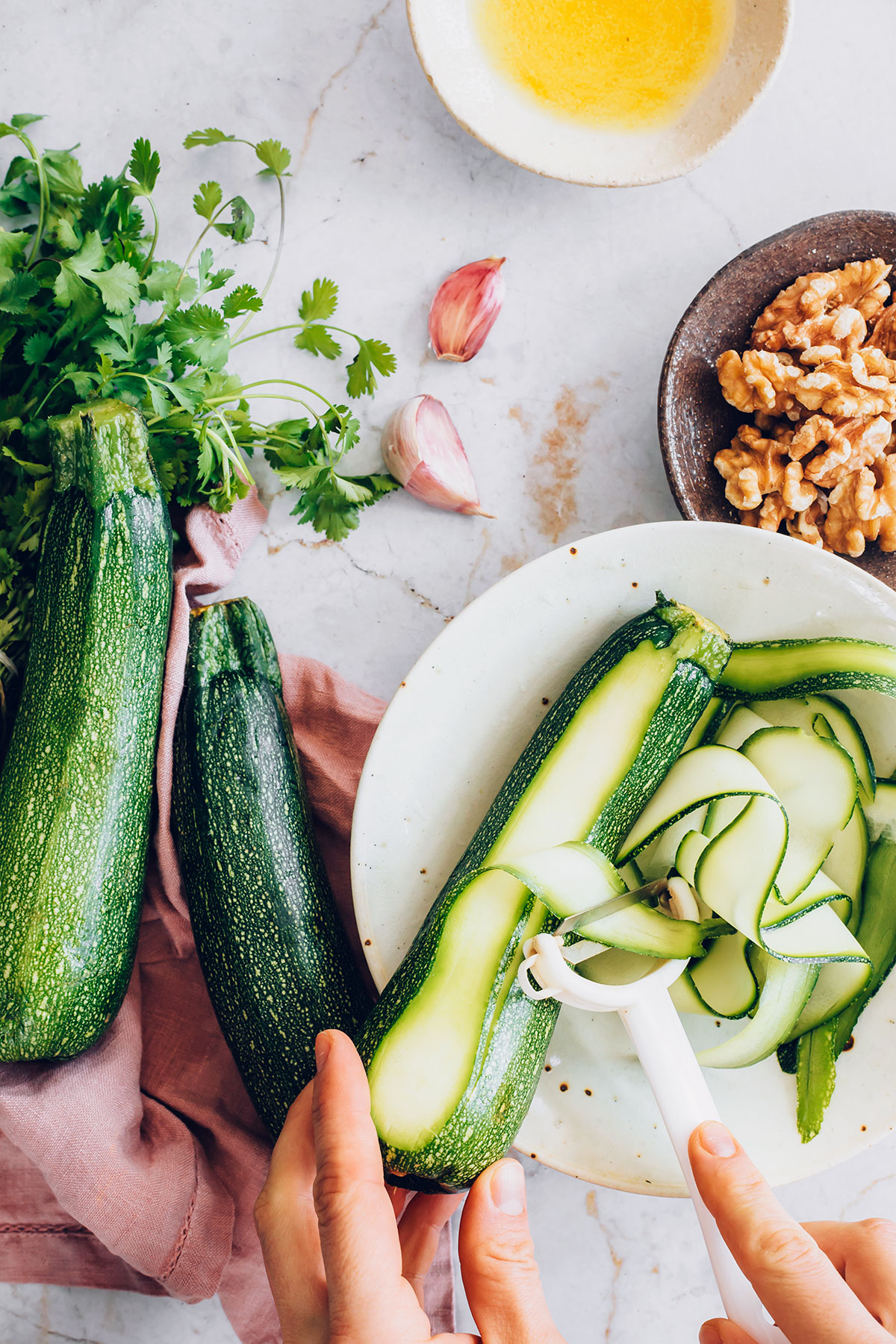 Zucchini Fettuccine with Cilantro Pesto
I never know what do with zucchini in the summer. Grill it? Bake it into muffins? Use them in a salad? Sure, zucchini fries are always a hit, but sometimes you just want something light and comforting at the same time – not really a salad, not really a plate of pasta, but a little bit of both. And now I think I have the perfect zucchini dish. It feels like you're having pasta, only with less calories and far more nutrients.
Zucchini, and especially the peel, is actually packed with anti-oxidants, which benefit eyesight [source] as well as the skin and general health. They also combine beneficial vitamins (A, B, and C) with folate, phosphorus, potassium and magnesium.
Now I combined the "pasta" with cilantro pesto because I love the taste and how it's usually cheaper than basil. However, what started as a way to use up what I already had at hand, turned out to be an inspired choice, both for the flavor and the additional health benefits. Cilantro is also anti-inflammatory and high in antioxidants [source], making the zucchini fettuccine a well rounded meal.
Since I didn't use any cheese to make the pesto, the recipe is also dairy-free, a bonus if your body is having trouble processing lactose. Scroll down for the full recipe!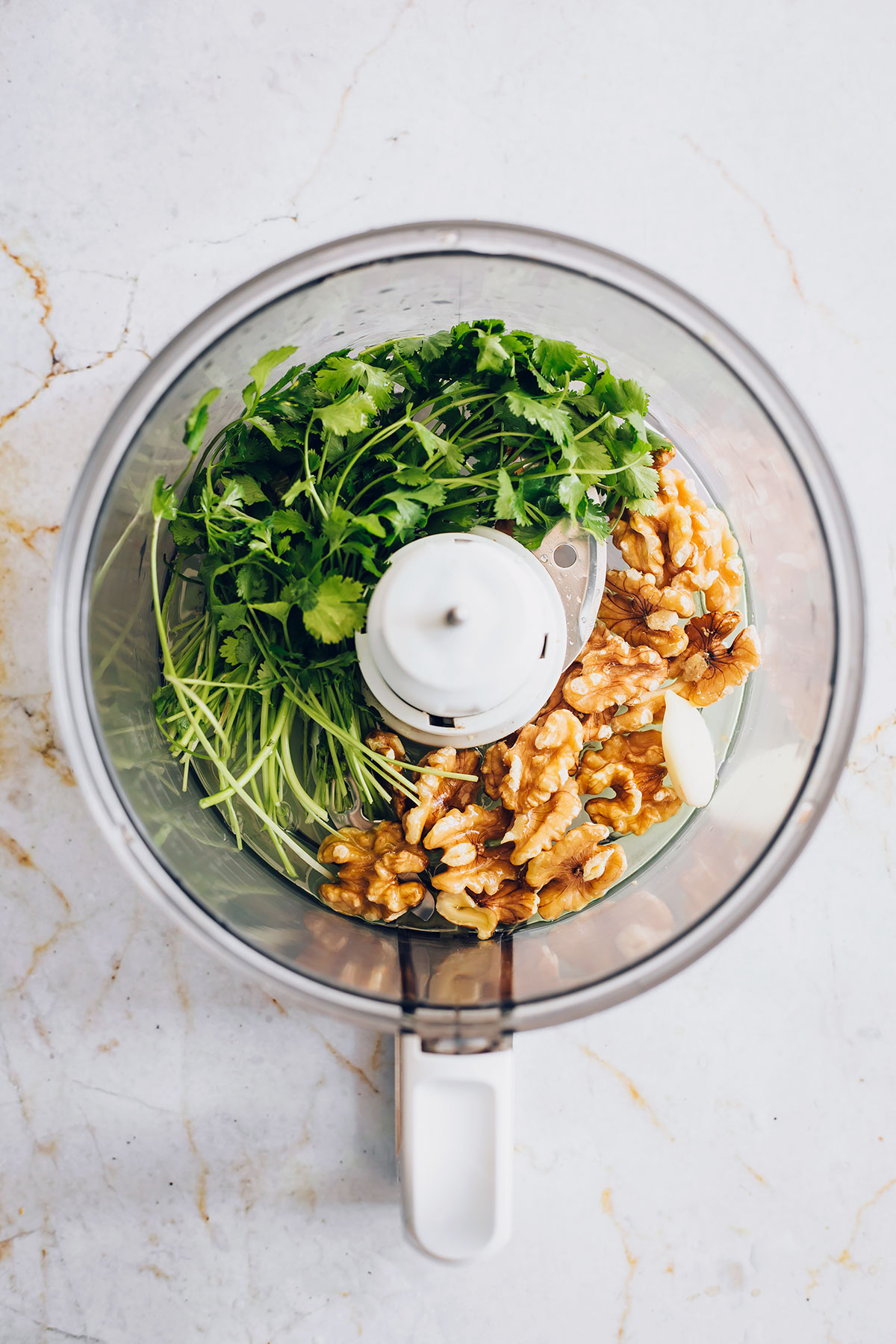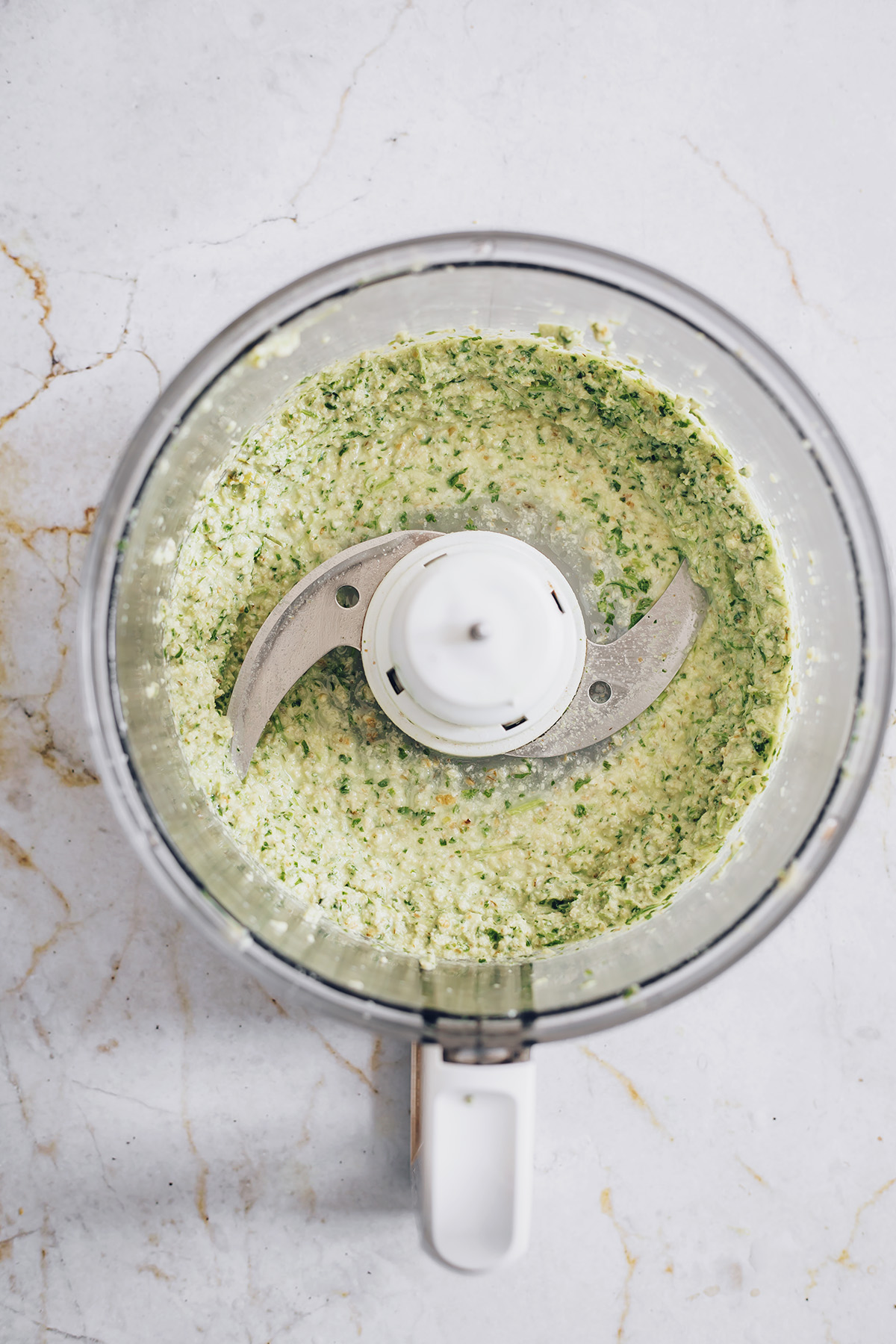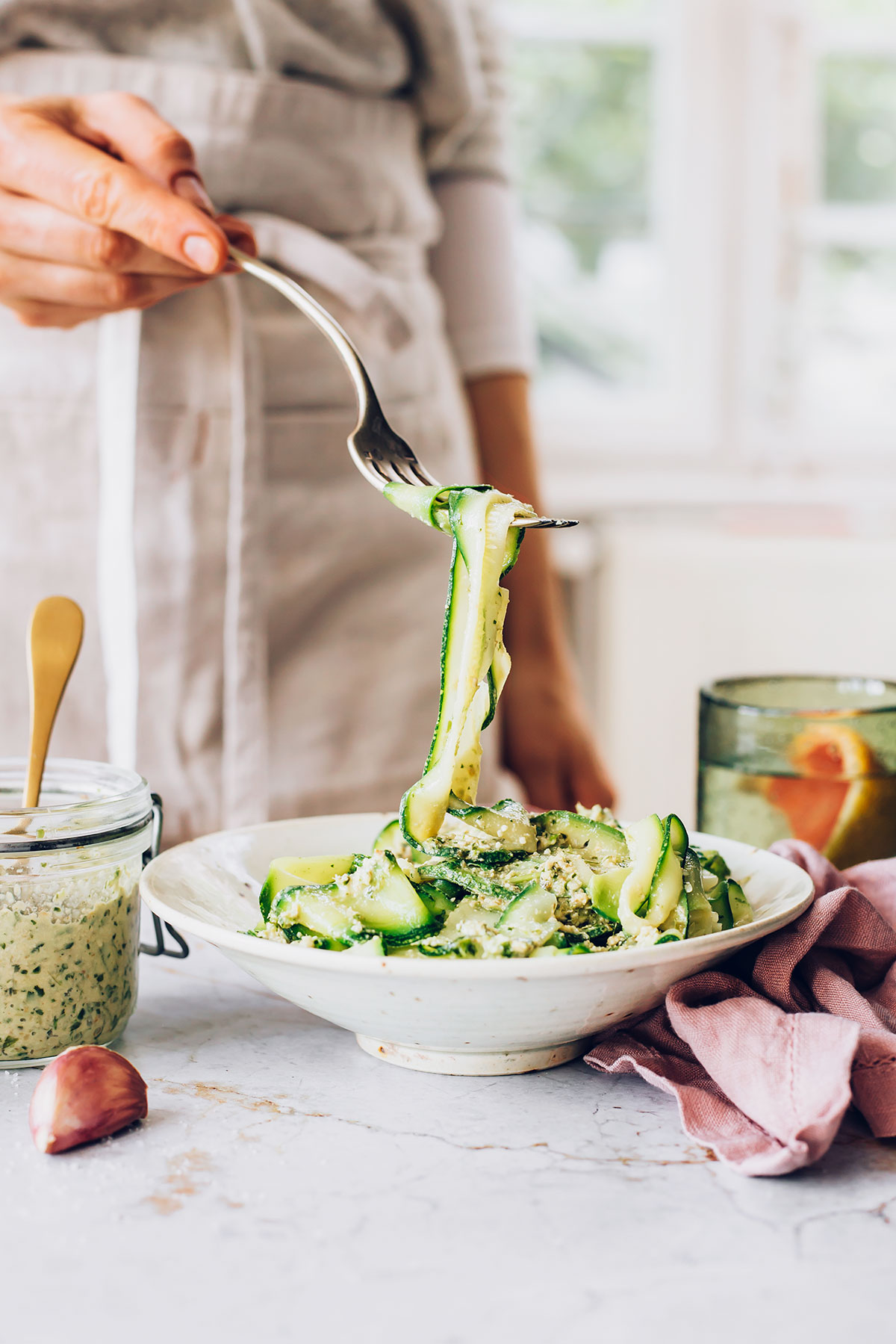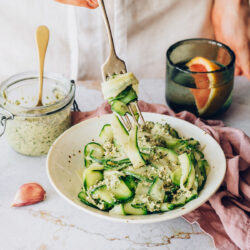 Zucchini Fettuccine with Cilantro Pesto
A vegan, paleo, GF recipe that's light and healthy and ready in minutes.
Ingredients
4

zucchini

1

bunch

cilantro

1/2

cup

walnuts

I pretty much use whatever nuts I have on hand.

1

clove

garlic

1/2

cup

olive oil
Instructions
Wash and dry the vegetables and herbs.

Make the pesto by blending together cilantro, walnuts, garlic and olive oil in a food processor. 

Use a vegetable peeler to make long strips of zucchini. Keep peeling until you reach the center part with seeds. Steam the zucchini for about 5 minutes then toss with the pesto until combined.