Zucchini a.k.a courgette is one of my favorite summertime veggies. It's easy to grow and easy to love. On its own it's pretty bland, but that's not a bad thing! It means that it's perfect for pairing with bold, big flavors. I have three zucchini recipes that will have you coming back for seconds all summer long.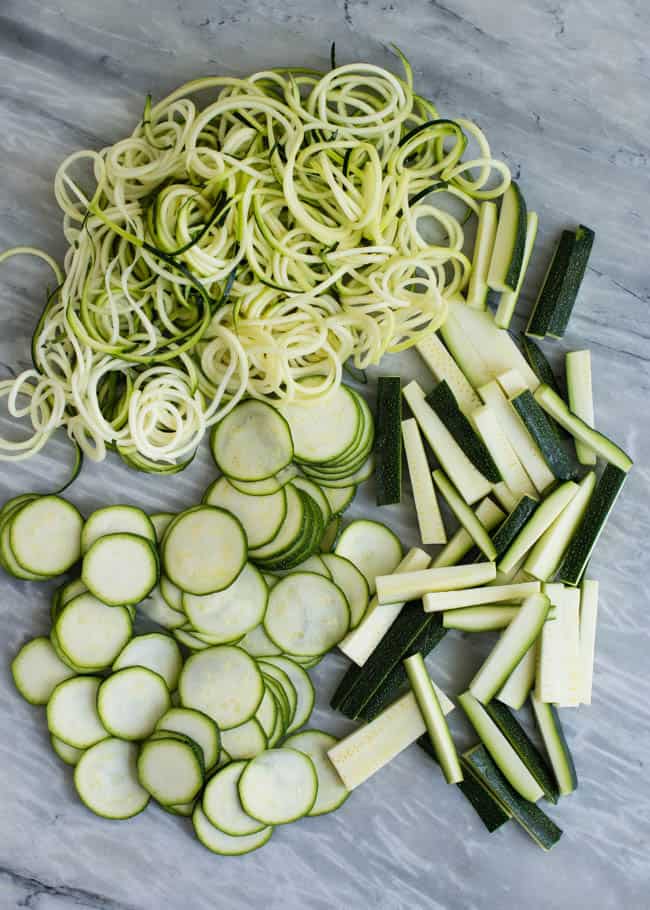 1. Raw Zucchini Carpaccio Salad
I pretty much like all zucchini recipes, but have recently started loving raw versions, too. I also like it thinly sliced, drizzled with olive oil and fresh squeezed lemon juice as carpaccio.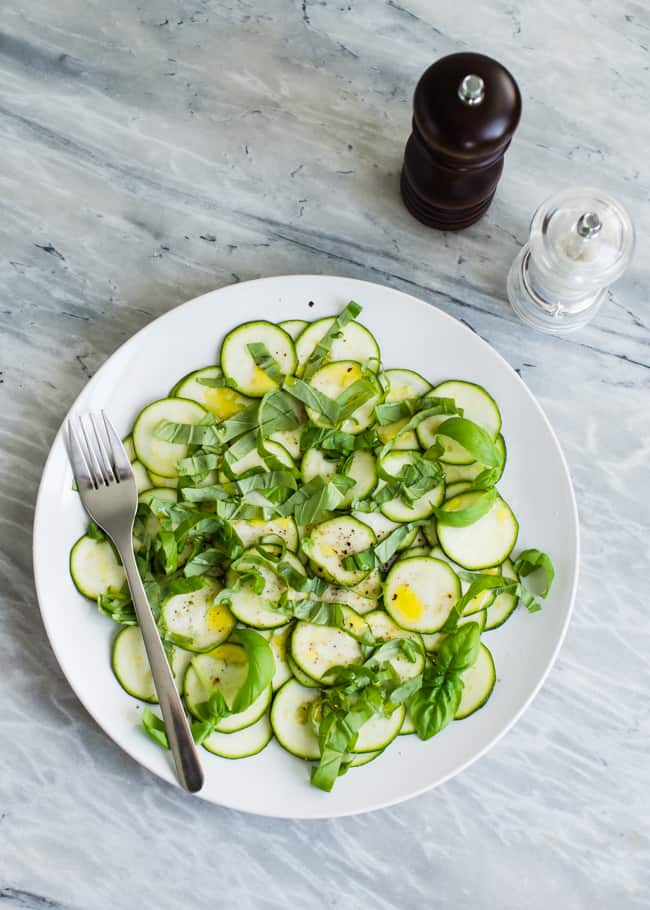 2. Baked Parmesan Zucchini Fries
And while one of the hottest food trends seems to be sweet potato fries, I like zucchini fries. We sprinkle them liberally with finely grated parmesan cheese, which seems to be everyone's favorite.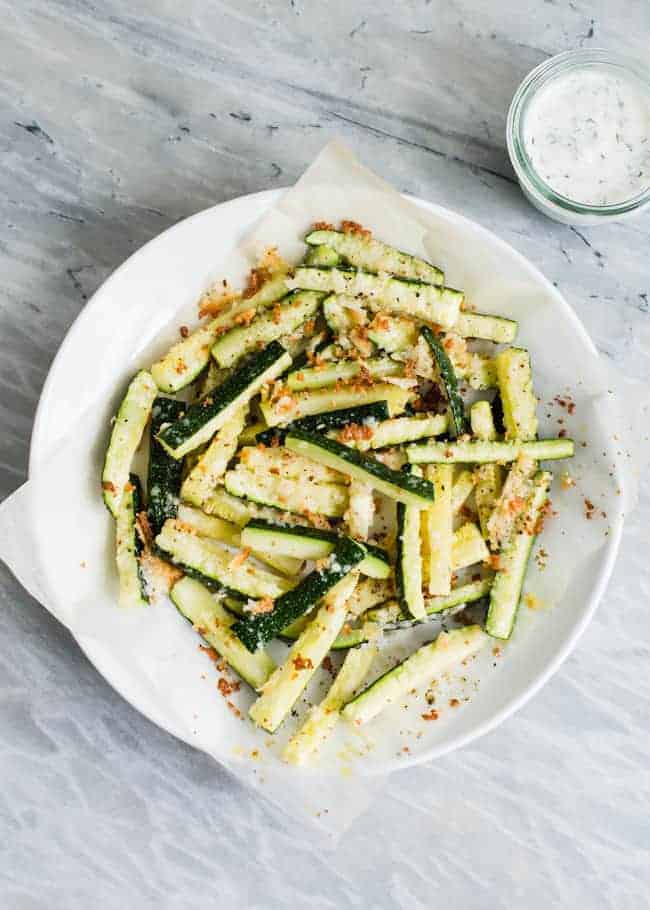 3. Zucchini Noodles with Pesto
When turned into zucchini noodles (zoodles) it's a great gluten-free substitute for pasta.