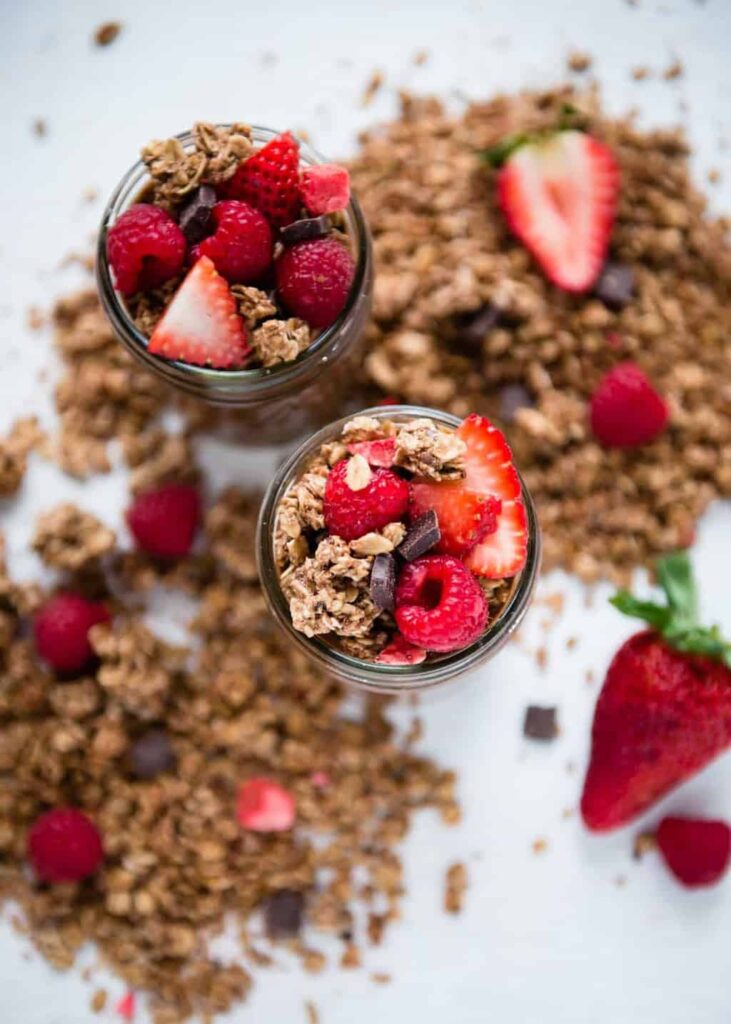 Having chocolate for breakfast feels a little decadent, doesn't it? It's like an extra special treat–I can't think of anything better to perk up an otherwise ordinary morning. This parfait contains layers of a creamy chocolate chia pudding, a layer of fresh berries, and it's topped off with yummy, sweet Love Crunch Dark Chocolate & Red Berries granola. Each bite is the perfect mix of bright, tart berries, creamy pudding, and chocolatey, crunchy organic cereal.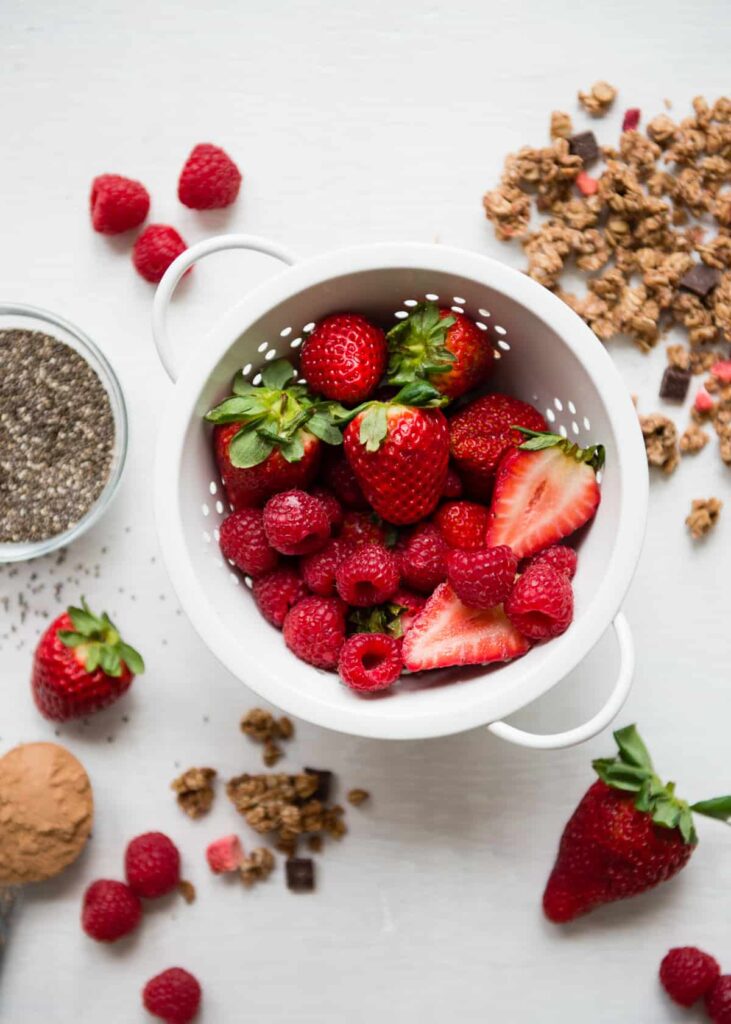 Berries and chocolate are a combo that is hard to beat. And if you've never made chia pudding, you're in for a real treat. Not only is it easy to make, it's also full of protein, fiber, and omega-3 fatty acids. Easy and healthy–another great combo. Chia seeds can absorb up to 12 times their weight in liquid which means you don't need very many to create a pudding, and it doesn't take long for it to set up either. No cooking involved!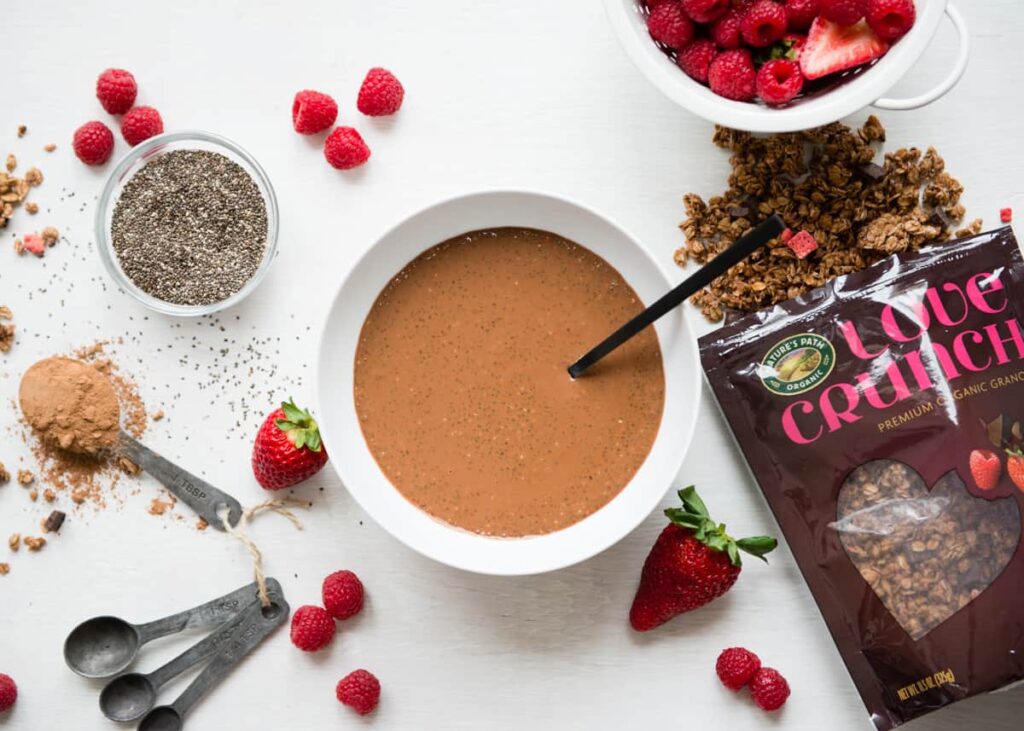 One of my favorite parts about chia pudding is that it can be made in advance. Just stir up the chia seeds with some cocoa powder, a little maple syrup, and your favorite non-dairy milk and layer in small jars. Theoretically, you could make a week's worth of these chocolate-loaded parfaits and have a decadent, yet healthy, breakfast every single morning with minimal prep. You can even take it on-the-go. Best.breakfast.ever.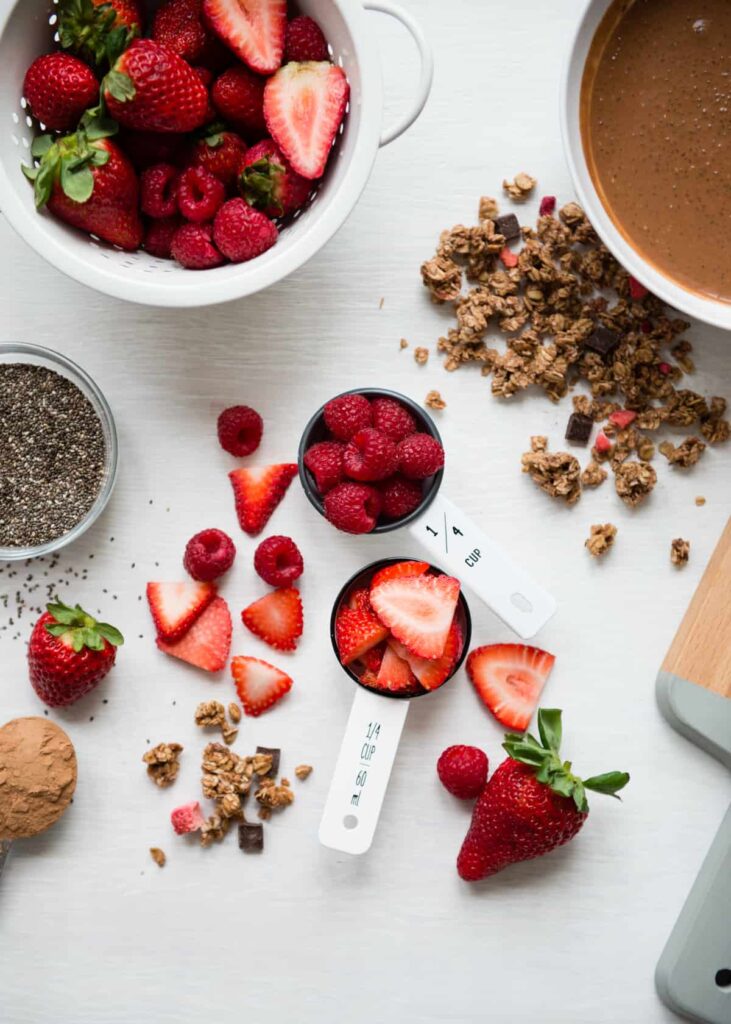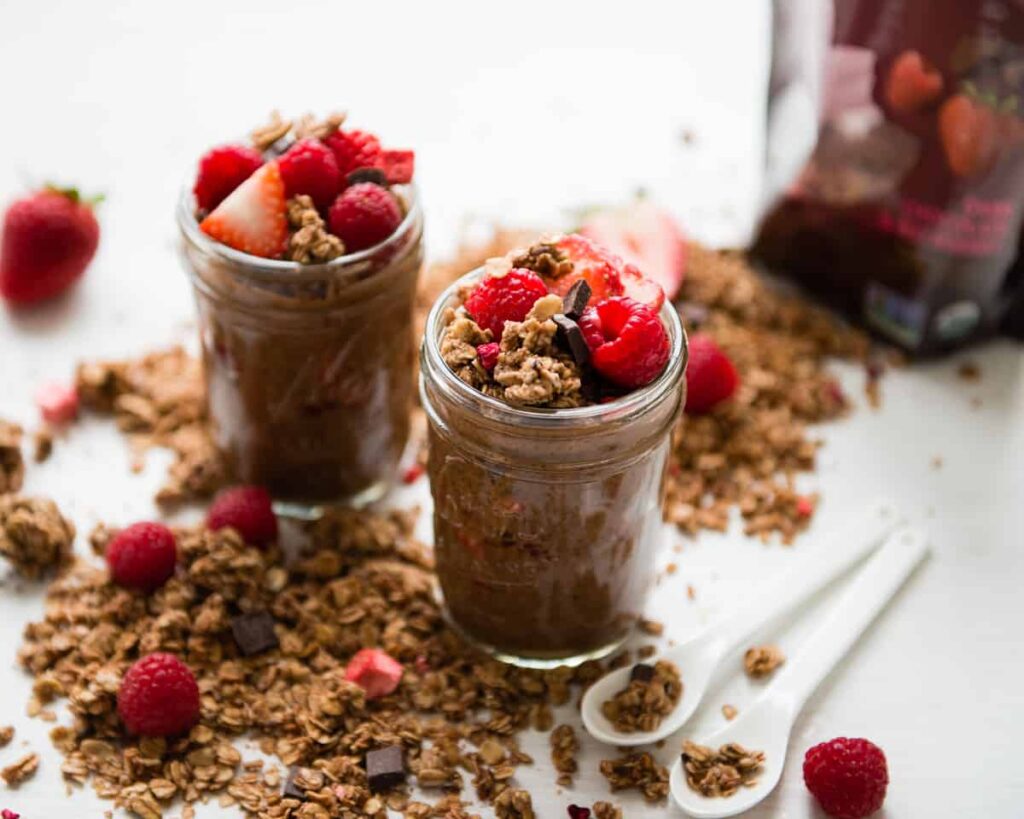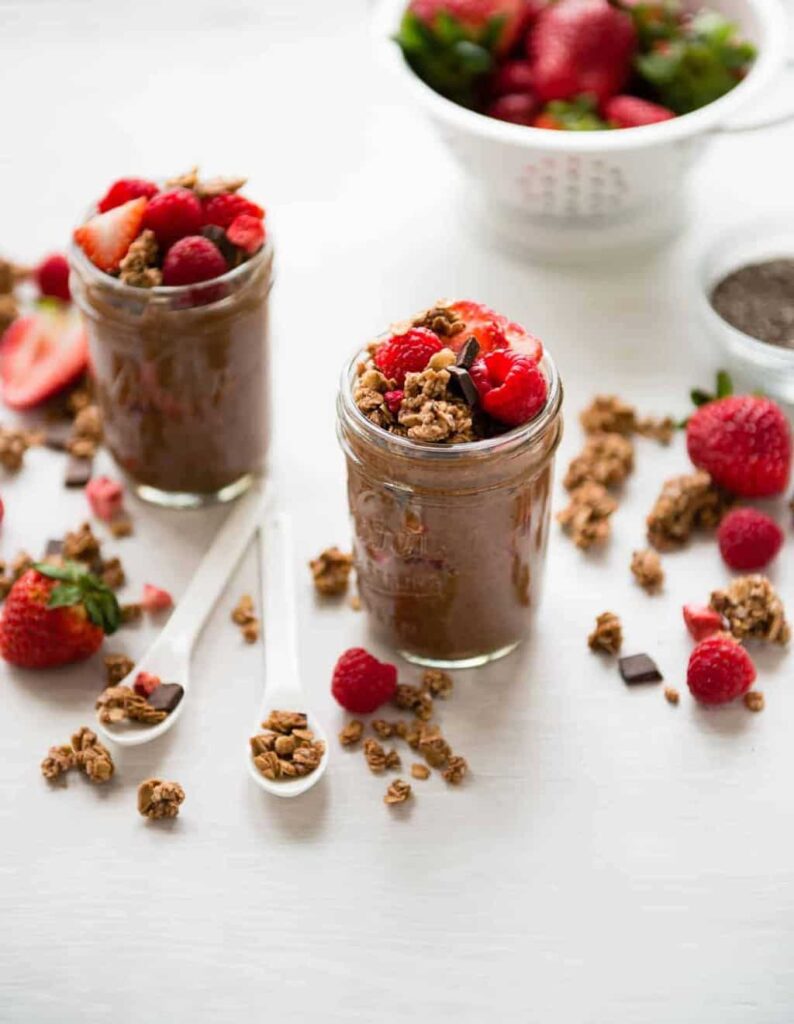 Nature's Path Organic Love Crunchis probably the best granola I've ever tasted, hands down. Each 1/4 cup (30g) serving contains 14g of certified organic whole grains in the form of rolled oats, plus Fair Trade dark chocolate chunks, flax seeds, coconut, and freeze-dried red berries. It's 100% vegan and non-GMO. Oh, and did I mention how delicious it is?!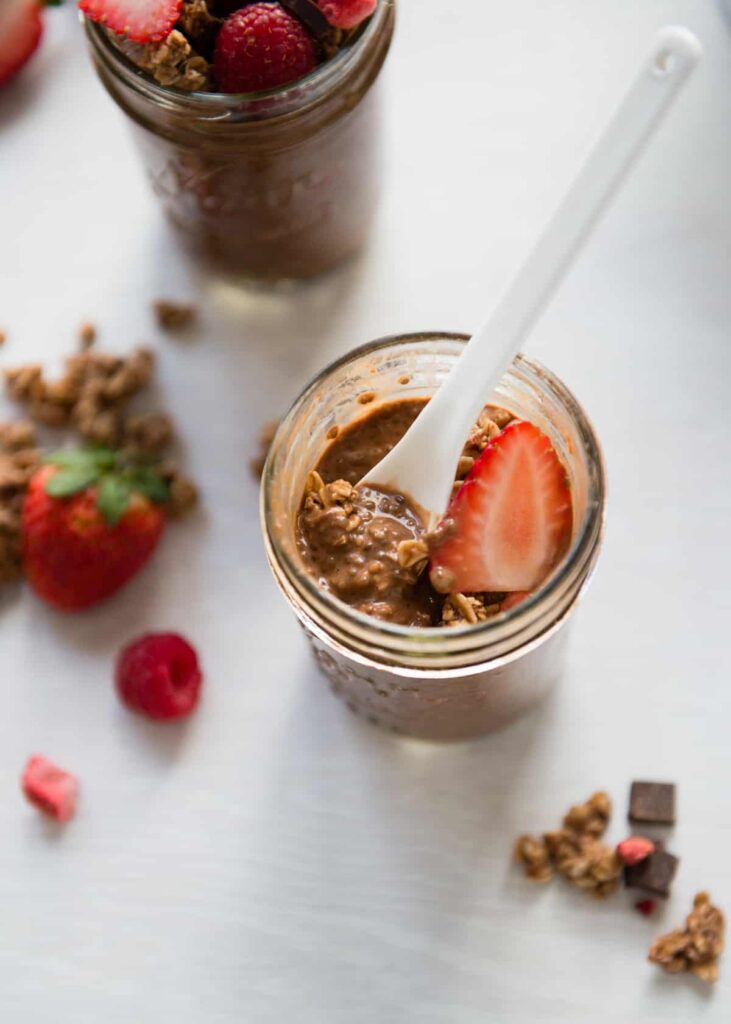 Also, I love a company that gives back to the community. For every bag of Love Crunch purchased, Nature's Path donates and equal amount to food banks either in food or in cash as part of the Bite4Bite program.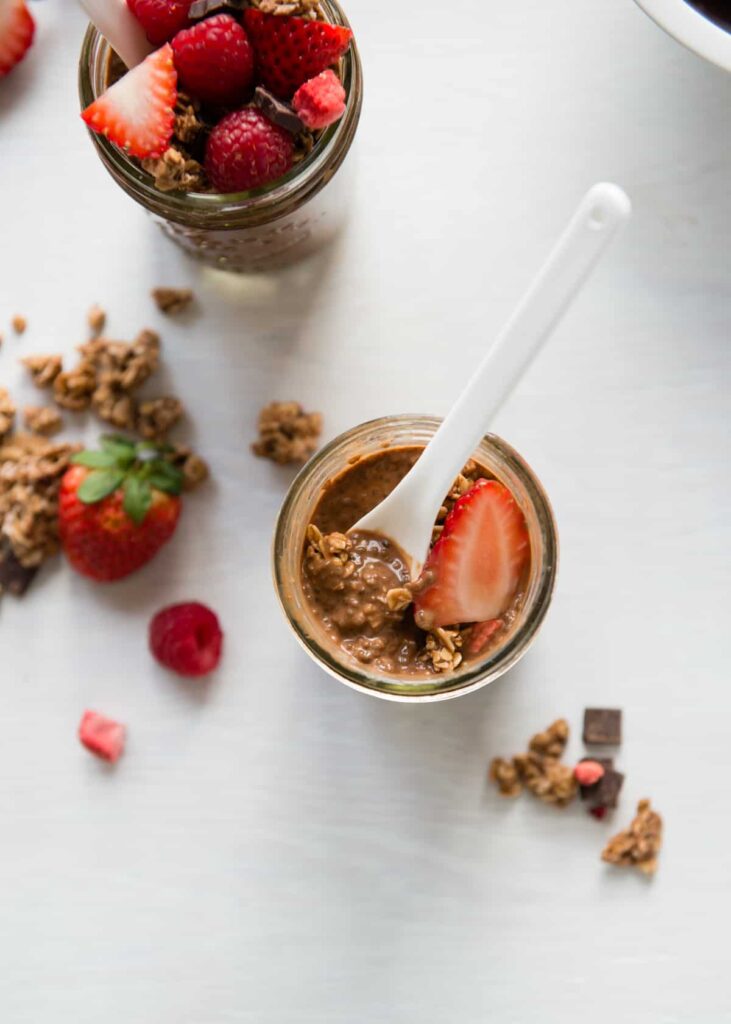 Hello Glow partnered with Nature's Path to create this post, but all opinions are our own.