We've been loving the extra sunlight that summer brings, but we're not so excited about what the season also brings – lots and lots of cleaning! Cue the horror music. How is it that all of those dust bunnies conveniently hide during the darker, winter months? And, what's now also more apparent, is that it's time to clean the windows. If we want to enjoy the sunlight, I guess we should be able to see through the window, right?
If you remember the name-brand cleaners from your youth that had you fleeing your home in search of fresh air, you might be excited by this homemade window cleaner, a natural remedy for dirty, streaky windows. It's simple to use, and has only 1 ingredient – organic black tea!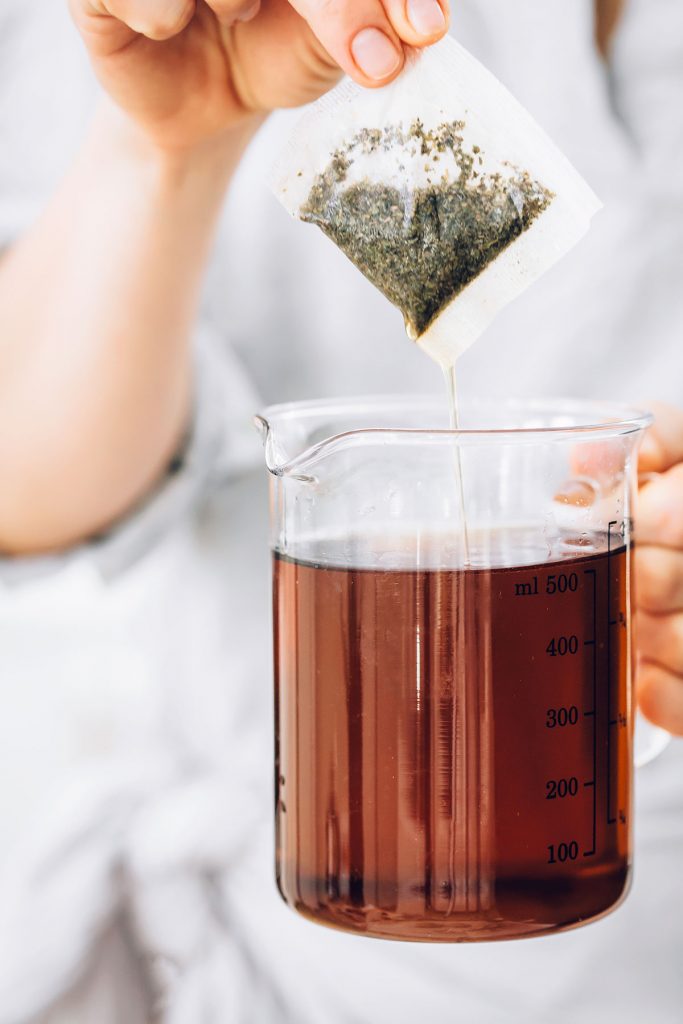 Organic black tea is free from dyes, ammonia, artificial fragrances, and other chemicals found in more common window cleaning products, so you can rest easier that the liquid you're spraying all over the place won't harm you and your loved ones.
Black tea is not only great for windows but it also works great on blinds as well. The natural tannins in the tea refreshes the wood.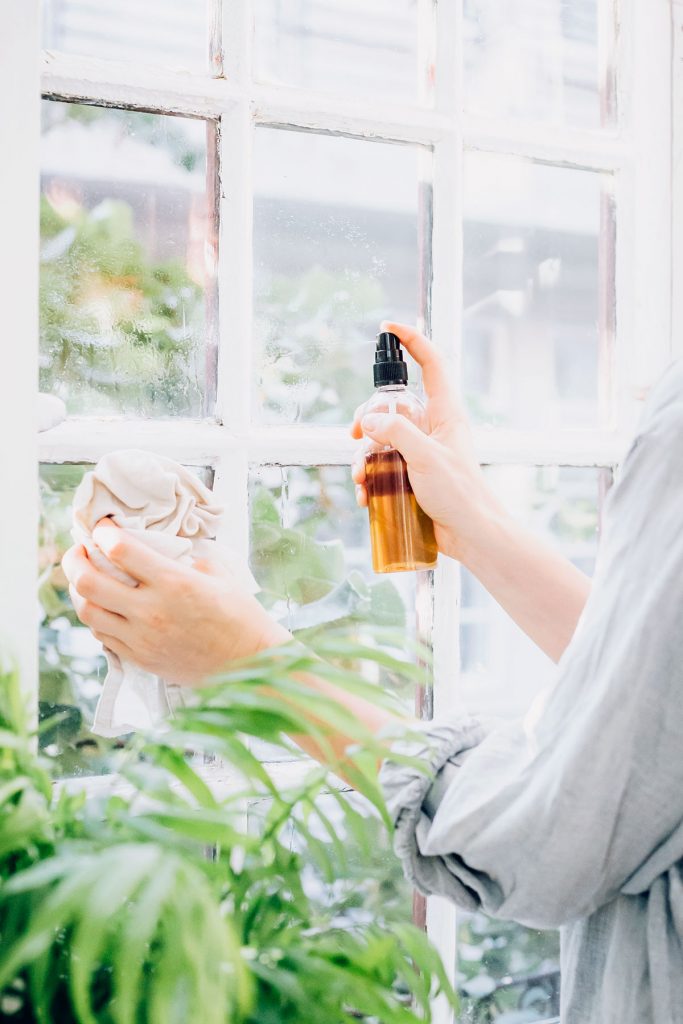 I've read that when you are making tea to drink, you should steep for at least 2 minutes. In this application, you can steep for as long as it takes for the tea to cool. After 22 minutes, I grew impatient and transferred the tea into a glass spray bottle. As I was spraying the windows, I nearly dropped the bottle because the tea was still piping hot! Still working on that patience thing.
When drying the windows, use either a cloth or a paper towel. While a cloth is certainly better for the environment, I find that paper towels just seem to work better for some reason. I tried both again, just to double check.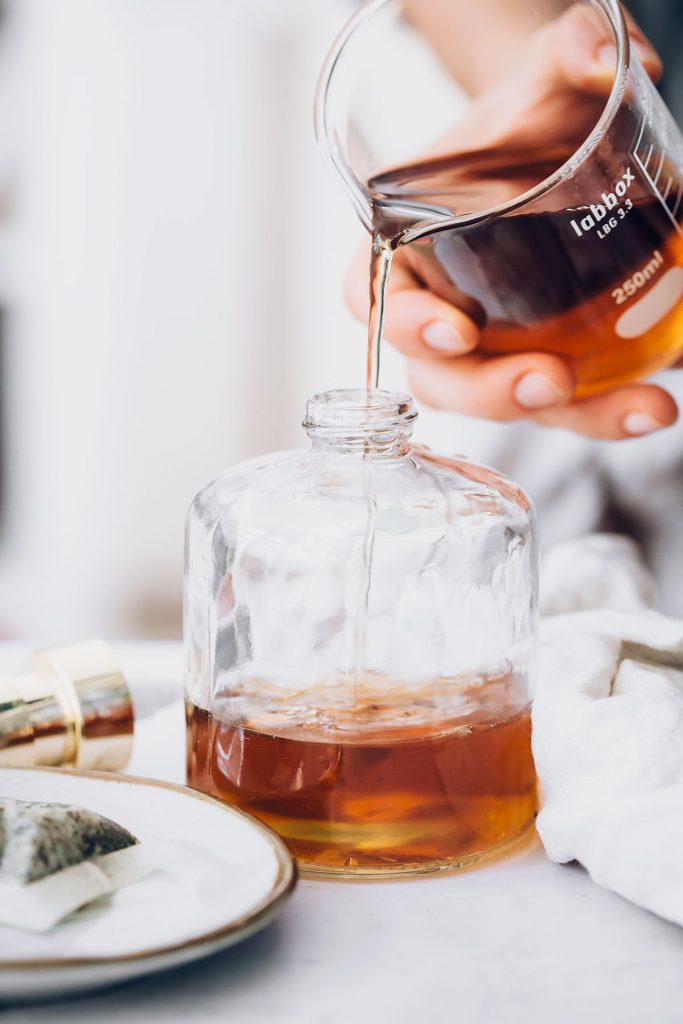 I'll leave you with one small caution – since tea is acidic, we don't recommend using it for the windows of your automobile, as the tea might damage your paint.
Now you're armed with a potent window cleaner for whatever comes your way this season, from dirt, to pollen, to muddy hands. Okay kiddos, do your worst!
Homemade Window Cleaner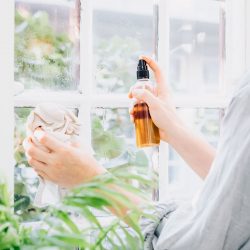 Black Tea Window Cleaner
Ingredients
8

black tea bags

Water

Tea Pot
Instructions
Boil enough water to fill your spray bottle, roughly 1 ½ cups

Steep 8 tea bags in the water, and let cool completely. Discard tea bags.

Transfer tea to your spray bottle

Spray the windows, then dry with cloth or paper towel
30