The last few days our house has been covered in glitter and Mod Podge. One of my favorite traditions is decorating the Christmas tree the weekend after Thanksgiving. It marks the shift into Christmas and gives the official "ok" to holiday music. But recently I realized that I have no idea where our ornaments are. (In one of the many unpacked boxes in our basement I hope.)
Now that the kids are older, they are getting into the tree trimming festivities (the hot chocolate bribe doesn't hurt). So I thought it would be a fun project for us to make some new ornaments. Glitter was a big hit!

DIY Glitter Ornaments
You'll need:
—Glass ornaments. You can get them now for half off at Michaels.
—Foam brush and round foam brush.
—Glitter in various colors. Fine glitter worked better than chunkier glitter.
—Clear acrylic sealer (optional)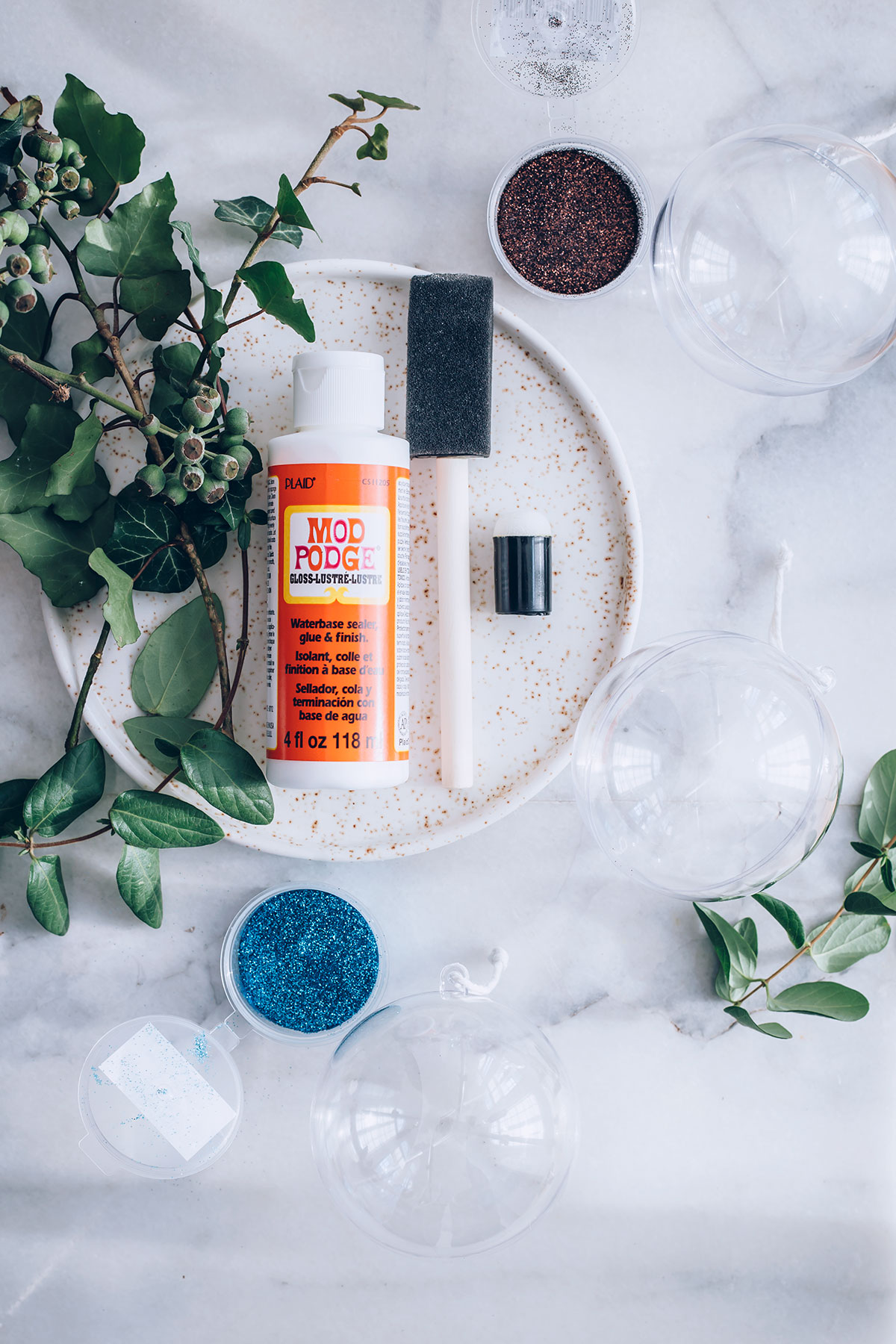 Dipped Glitter Ornaments
Step 1: Decide how much glitter you want on your ornament – one line? the whole thing? half? Then apply Mod Podge to that area with a foam brush.
You can free hand the design or tape off the area that you want to paint for a straighter, neater edge. Get creative with the tape – you could even punch shapes out of it – or paint the entire ornament if you want to cover it all in glitter.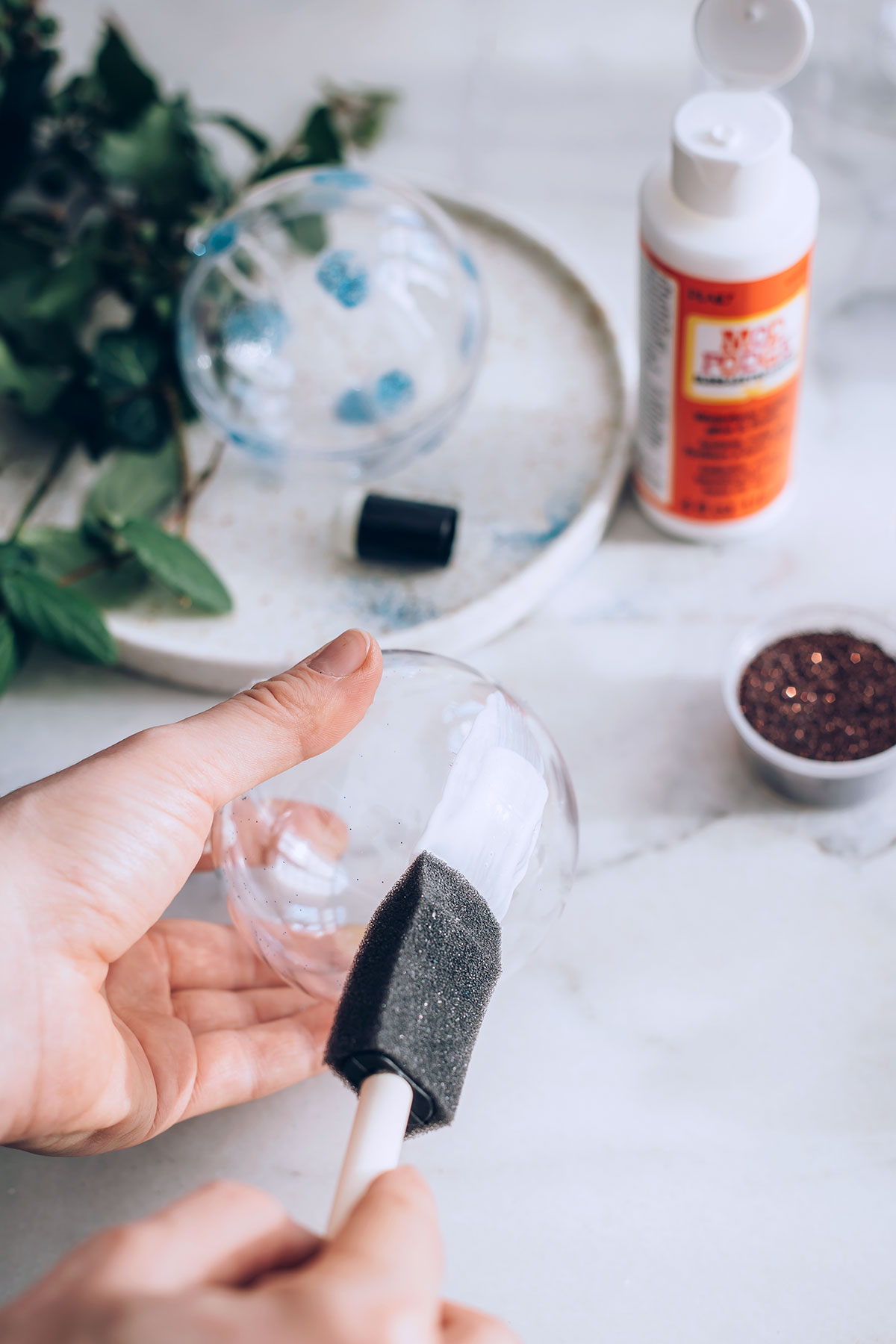 Step 2: Working over a plate or paper towel, pour glitter onto the glue area. I always forget the plate and end up with glitter everywhere. Sam's hair even had some.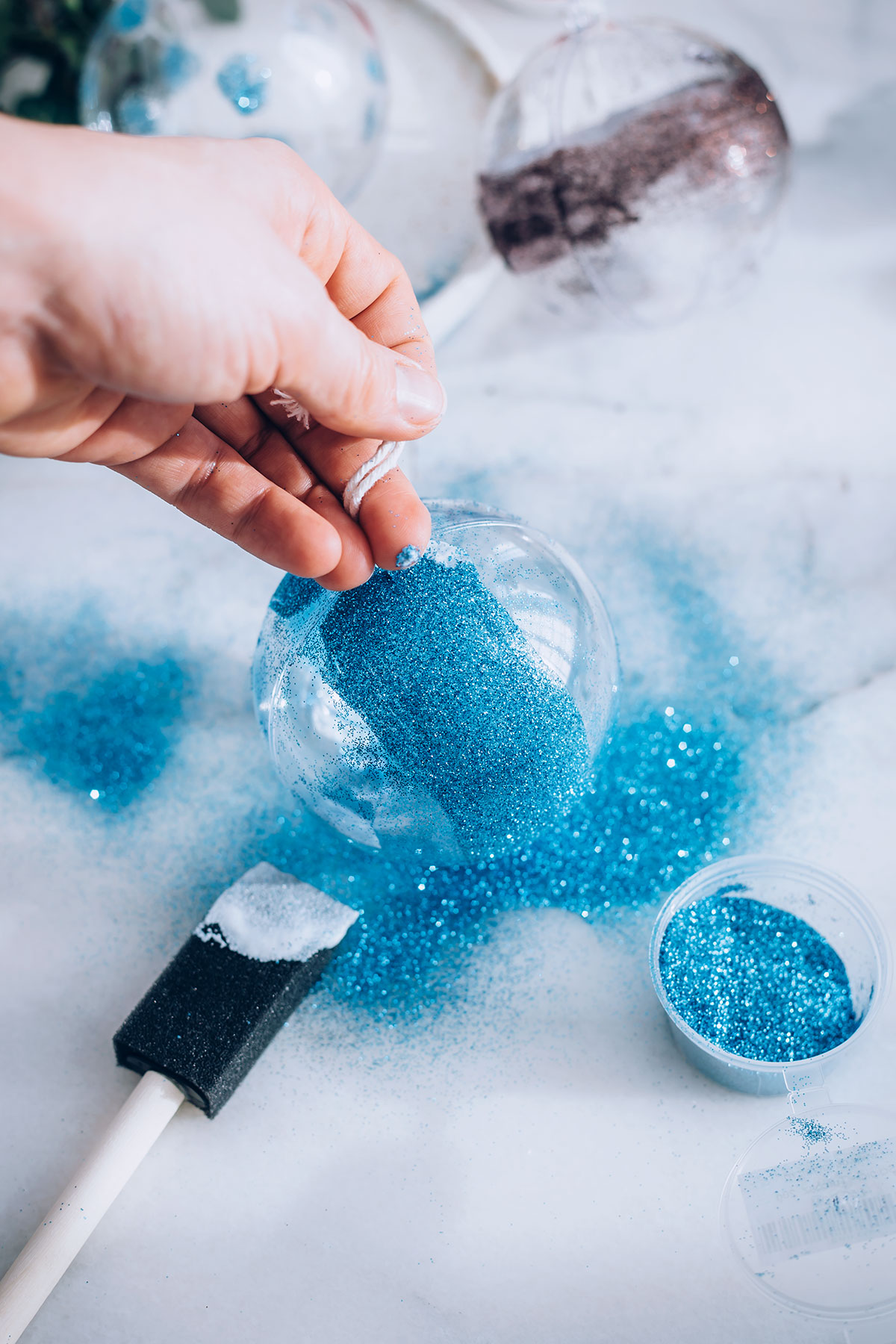 Step 3: Shake off the excess glitter and remove the tape. Let it sit upside down until dry. Once dry the glitter shedding wasn't too bad, but you can spray with acrylic sealer to make sure.
Glitter Polka Dots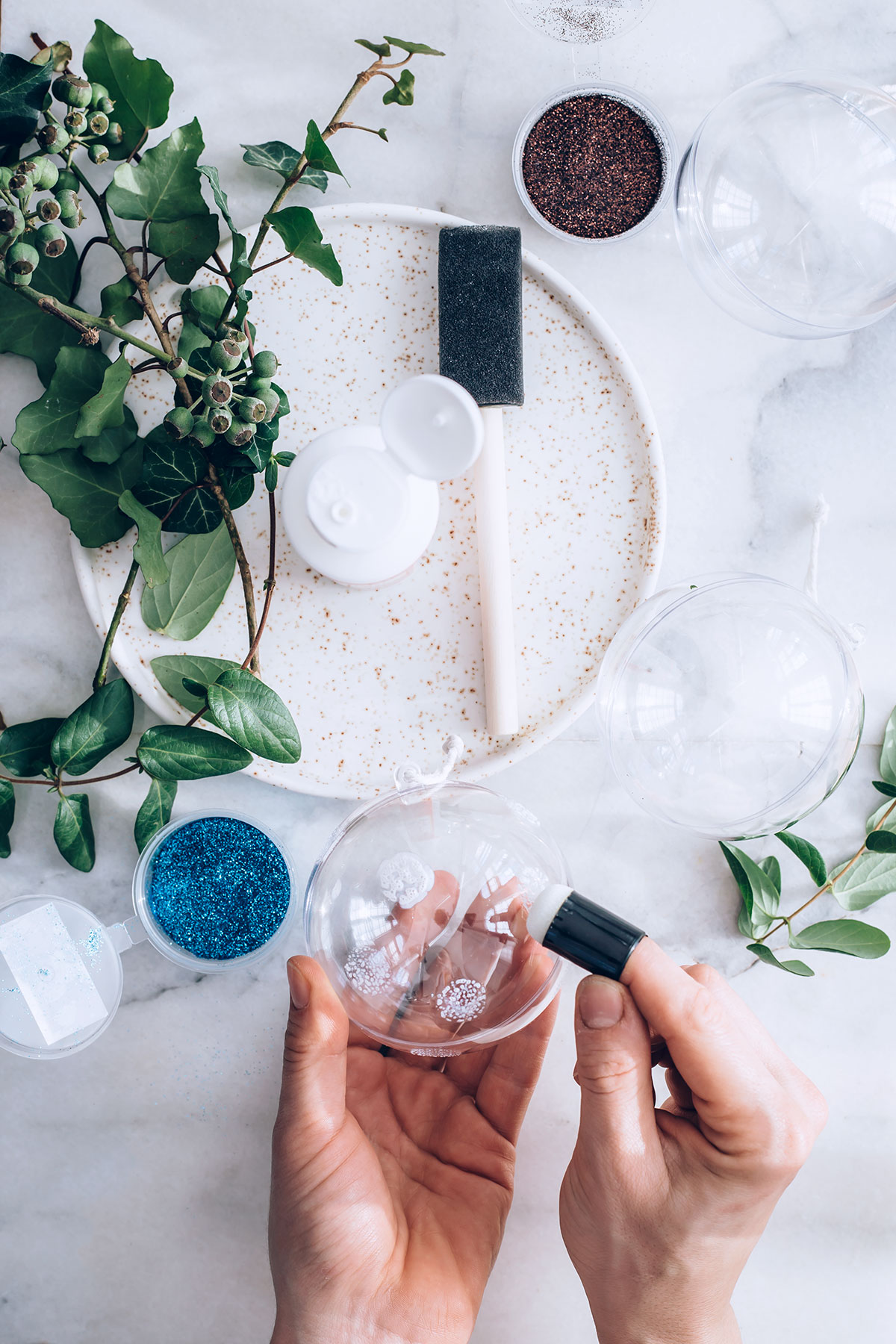 The polka dots are my favorite! Use a round foam brush to apply circles to the ornament. Then pour on your glitter. Shake off the excess – use fingers if needed – and let dry.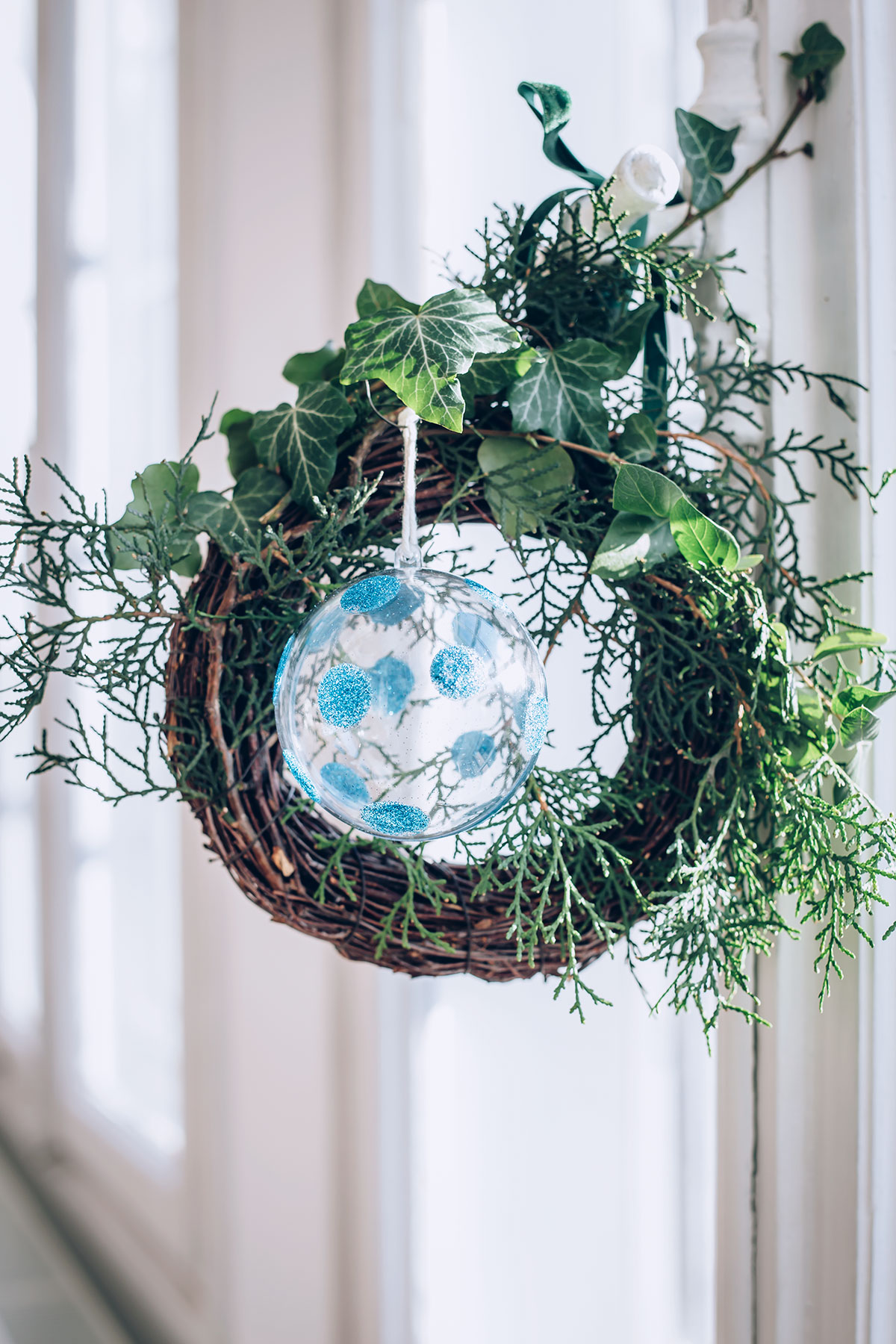 We had so much fun making these – it might be a new tradition! What are your favorite Thanksgiving traditions?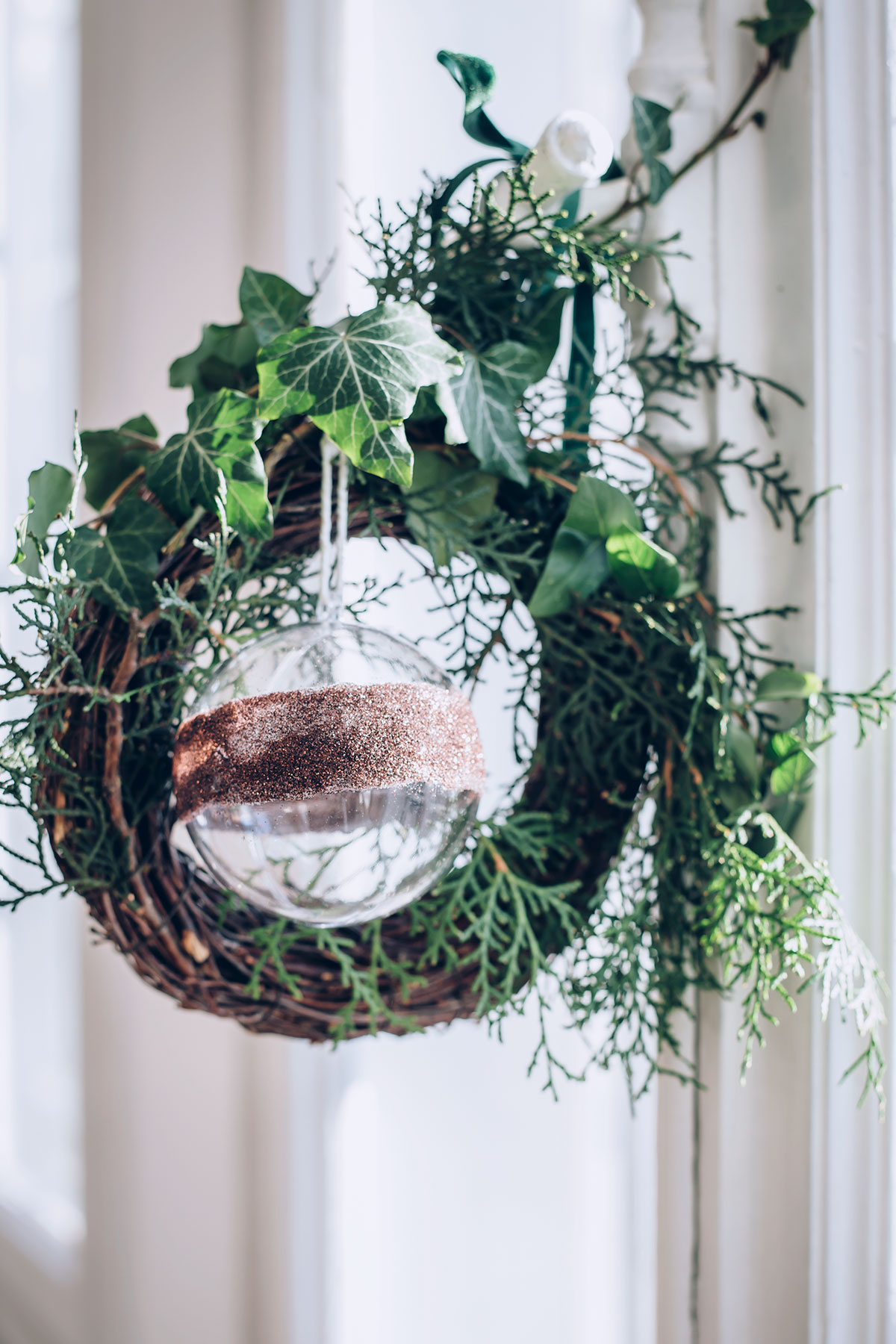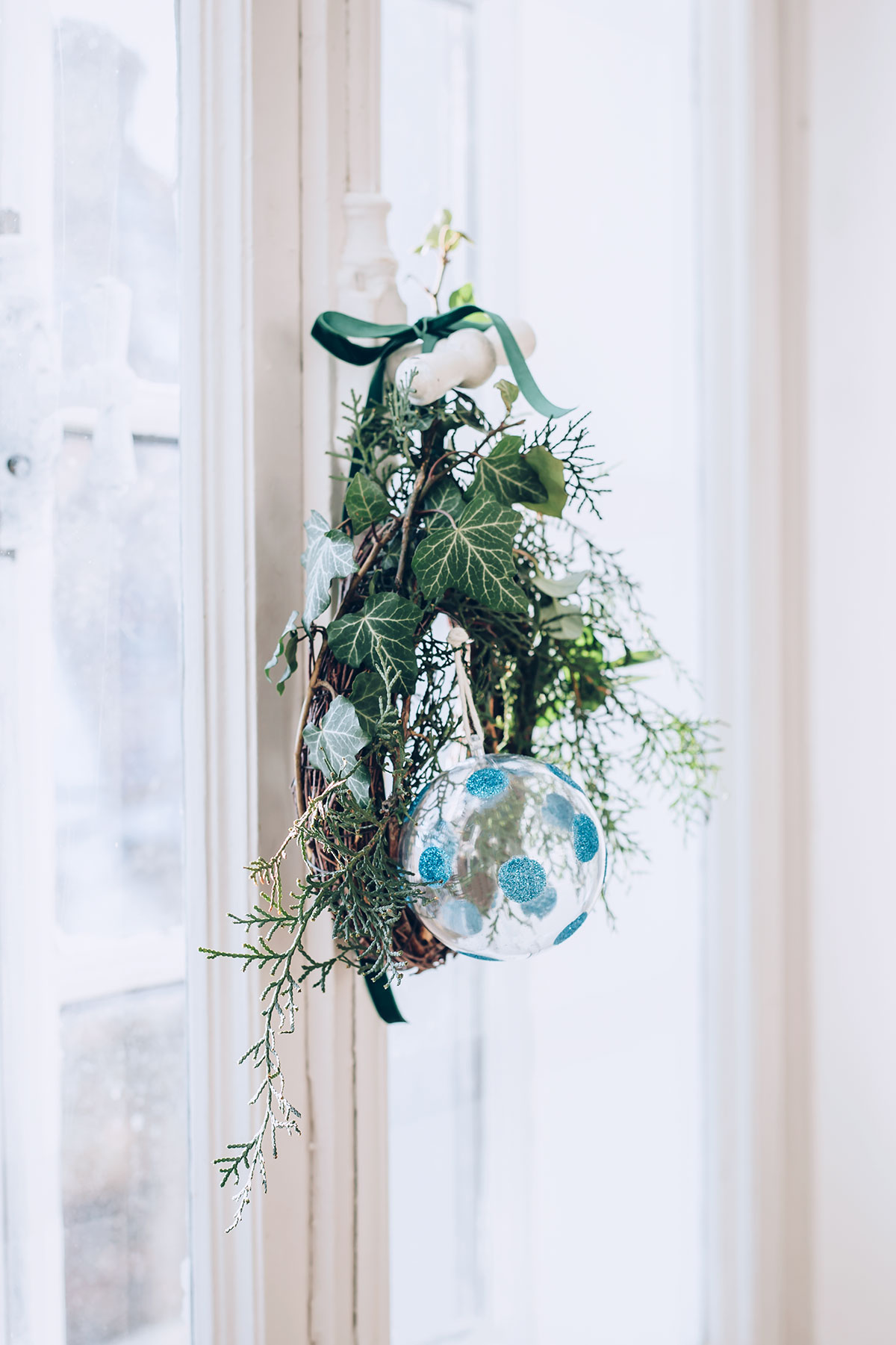 Photos by Ana Stanciu
19