The holidays can be a challenge for those of us invested in reducing the amount of waste we put out into the world—in fact, it can be a veritable packaging nightmare if we aren't careful. But this doesn't need to be the case! By thinking "outside the box," the gifts you give this season can be more personal and thoughtful than anything you could buy wrapped in plastic.
Here are some thoughtful gift-giving ideas that will also keep unnecessary waste to a minimum:
6 Zero Waste Gift Ideas for the Holidays
1. The Experiential Gift
Whether you register your loved one for a pottery workshop, buy them tickets to a concert or live arts performance, or purchase a package of passes to fun movement classes (think yoga, dance, acrobatics, trampoline park, climbing gym), being given the gift of an experience rather than an object can be so rewarding. You may also consider giving a gift that you can enjoy together, such as a date-night cooking class, a wine tasting, or an art workshop. Not only are you giving a gift, you are deepening your connections and relationships with others.
2. The Waste-Free Starter Kit
Every step taken to reduce our consumption of disposable goods is a step in the right direction, but many people don't know where to start. This holiday, consider passing on the good word, and set someone on the waste-reduction path.
A kitchen kit might include some beautiful reusable dish cloths and cloth napkins, moldable wax food storage wrap, a bamboo dish brush, and a set of glass storage jars.
For a shopping kit, pick out a unique tote bag or one of those traditional string market bags (I've seen beautiful dip-dyed versions!), some mesh produce bags, and a variety of jars for bulk shopping. For the foodie on the go, choose a stainless steel lunch box with separate compartments, a set of bamboo cutlery, and a sturdy insulated travel mug. Here is another self-care option with a mix of useful and pampering items.
3. Wellness Without the Waste
Everyone loves to be pampered, so finding a zero waste gift that makes those you love feel grounded and cared for is a big win. If there's someone in your life that could use some TLC, you might consider giving them a spa treatment (manicure, pedicure, massage), an energy clearing (reiki, thai yoga massage, acupuncture, private yoga session), or a collection of sweet zero waste items to use at home.
A thoughtful self-care package of sage bundles for smudging (so easy to make yourself!), palo santo sticks, crystals, a beeswax candle, a solid bar of package-free natural soap, and a locally-made pottery dish to use as the candle holder/ash tray would make a beautiful gift.
4. At Your Service
In this gig economy, people are offering up their skills to help with just about anything you could think of. If you know of someone who could use a helping hand, find a service that can give them what they need. Whether you have a friend with a new baby that could use a few weeks of prepared meals delivered to her door, or an elderly family member who needs some housecleaning or landscaping, giving such a gift makes people feel cared for.
Other ideas include organic vegetable bin delivery, extensive car detailing, a bicycle tune-up/overhaul, or arranging for the repair of a beloved item. Have young children make their own set of coupons for services they can offer up, such as "a big hug when you need one," "help cooking dinner," or "an hour of screen-free family time without complaints."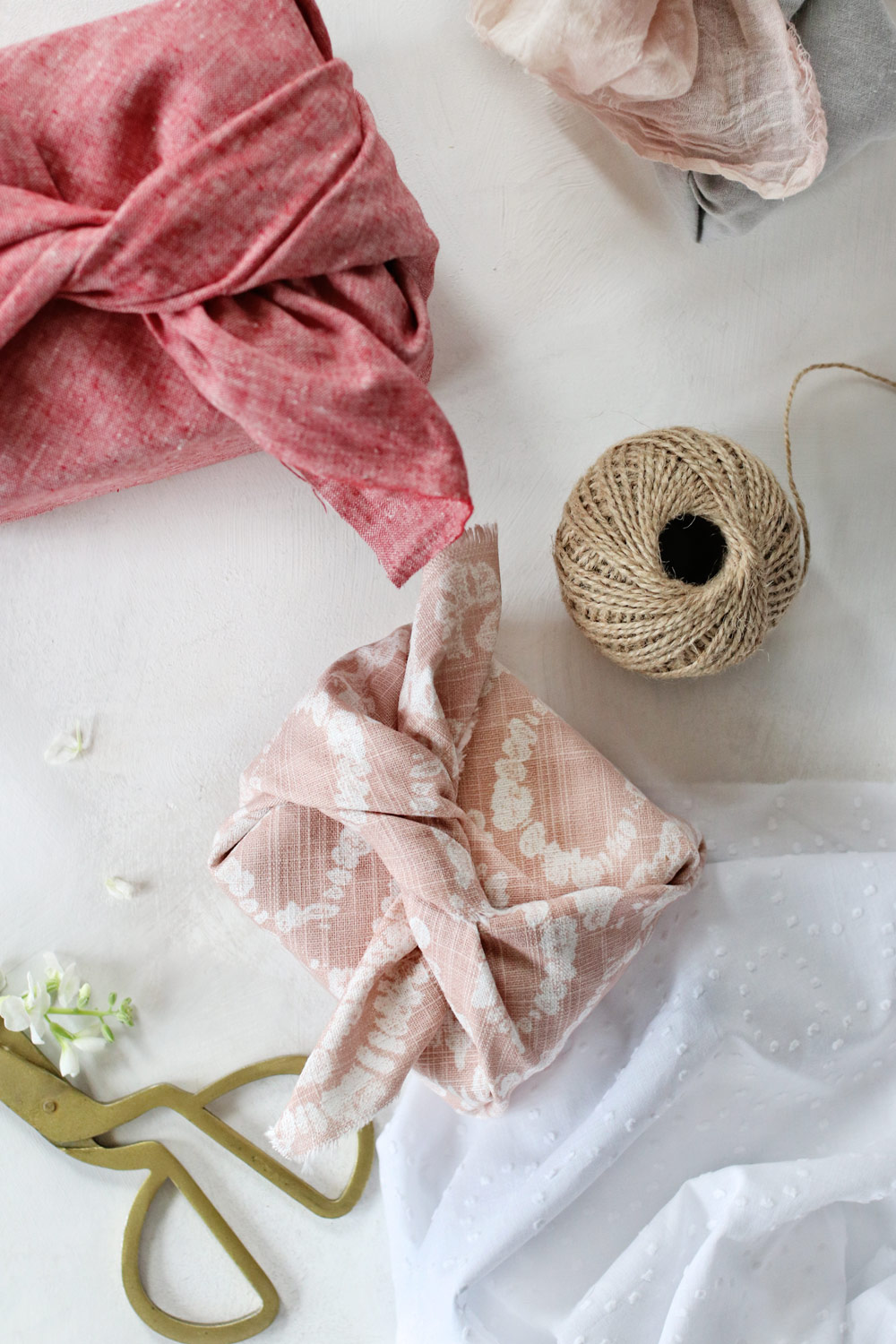 5. Get Crafty
You don't need to be an artistically-inclined person to make bespoke zero waste gifts for your loved ones. Mason jar gift ideas are nearly infinite—kitchen concepts include packing up the dry ingredients for cookies/pancakes/mug cakes, concocting a special cocoa mix, or a layering together a nourishing rice and lentil soup; pampering options include essential-oil infused epsom salts, a poured candle, or a custom blended salt or sugar body scrub. These make sweet and easy gifts for teachers, coworkers, neighbours, the crossing-guard, your postal worker, or anyone else in your community who could use some holiday appreciation.
Beyond the jar, consider customizing a tote bag with paint or a hand-made stamp (which you can make out of a potato—have kids join in!). If you're good with words, write out a poem or a song. Register yourself for a workshop where you create/learn to create something you could give to others, such as a macrame plant hanger (yes, they are back in style), stained glass window art, mala beads, or a self-designed silkscreened t-shirt.
6. Repurpose
Another meaningful gift idea is to repurpose packed-away baby clothing, a wedding dress, or any other beautiful/important but unwearable items into a treasured throw, pillow cover, or quilt—and it's okay to know that this might be a task best left to a hired professional!
There are so many wonderful waste-free gift ideas just beyond the click of the "buy now" button. When you're ready to give your gift, forgo traditional wrapping paper (most of which is not recyclable) in favor of eco friendly wrapping ideas like brown packing paper, which can also be stamped and decorated and tied up with reusable string/raffia rather than tape. Another option is to wrap your gift in a beautiful reusable tea towel or fabric. Choose holiday cards made of recycled paper (hit up your local gallery spaces to find ones made by local artisans), or make your own.
Any lifestyle change requires some research and additional thought at first, but over time these considerations will become second nature. Your loved ones will appreciate your thoughtfulness, and you can rest easy knowing you're making a difference, one gift at a time.
2