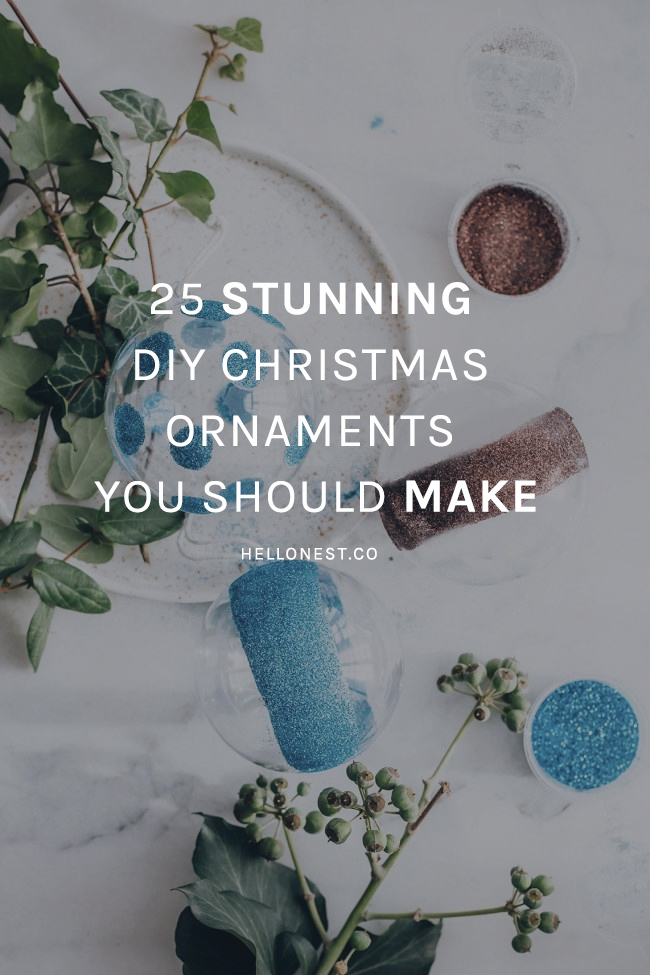 Ornaments are one of the most satisfying holiday crafts. You can make them out of any material or design – there are no rules, anything goes! And ornaments are perfect for making while watching Christmas movies in your pajamas. This list was hard to pick but here are my 25 most impressive DIY Christmas ornaments.
25 Stunning DIY Christmas Ornaments You Should Make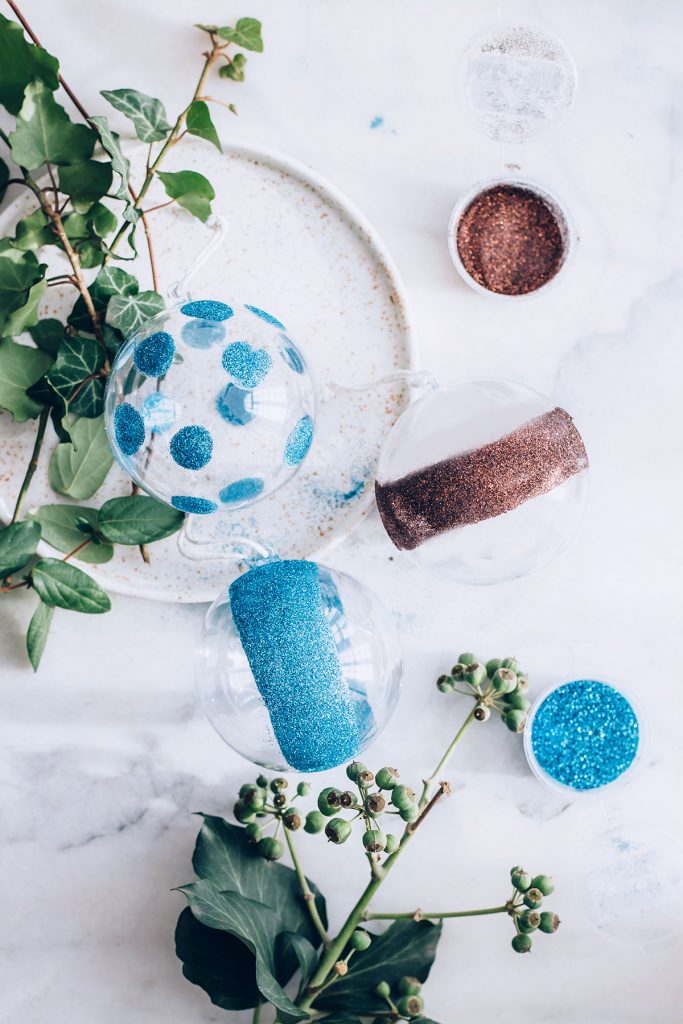 You can't go wrong with glitter, especially during the holiday season! Use plain glass ornaments, glitter and Mod Podge to make these beauties in no longer than drying time.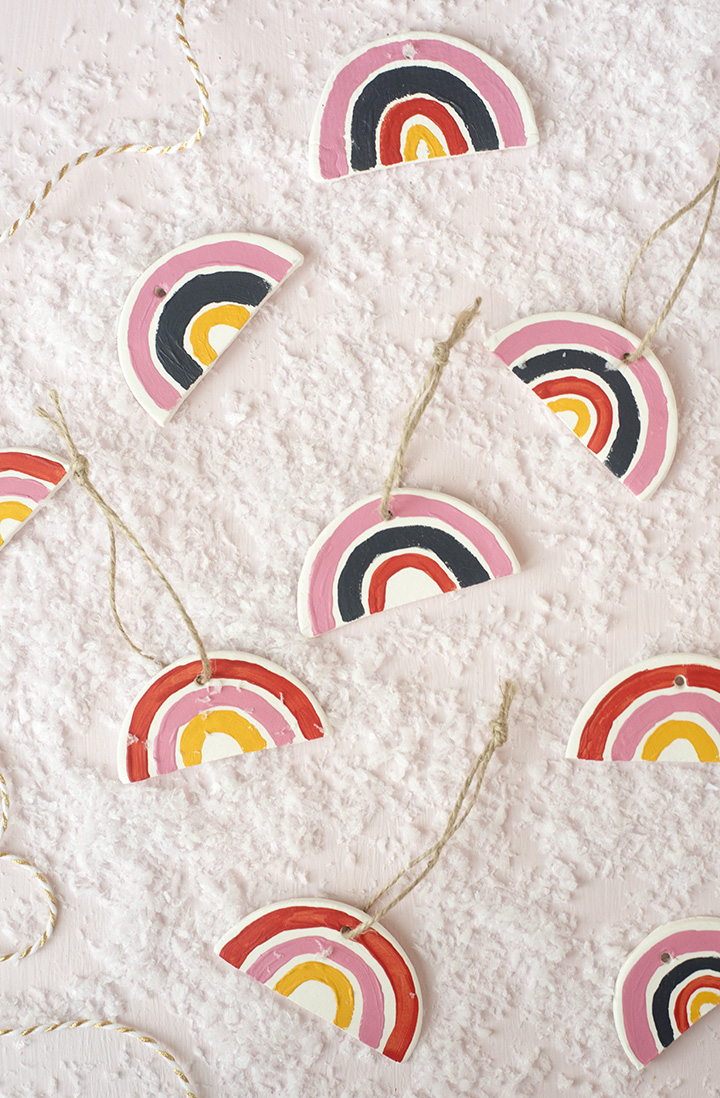 Modern colored rainbows are all the rage this year! These cuties are easy to make by painting clay half circles and adding some string.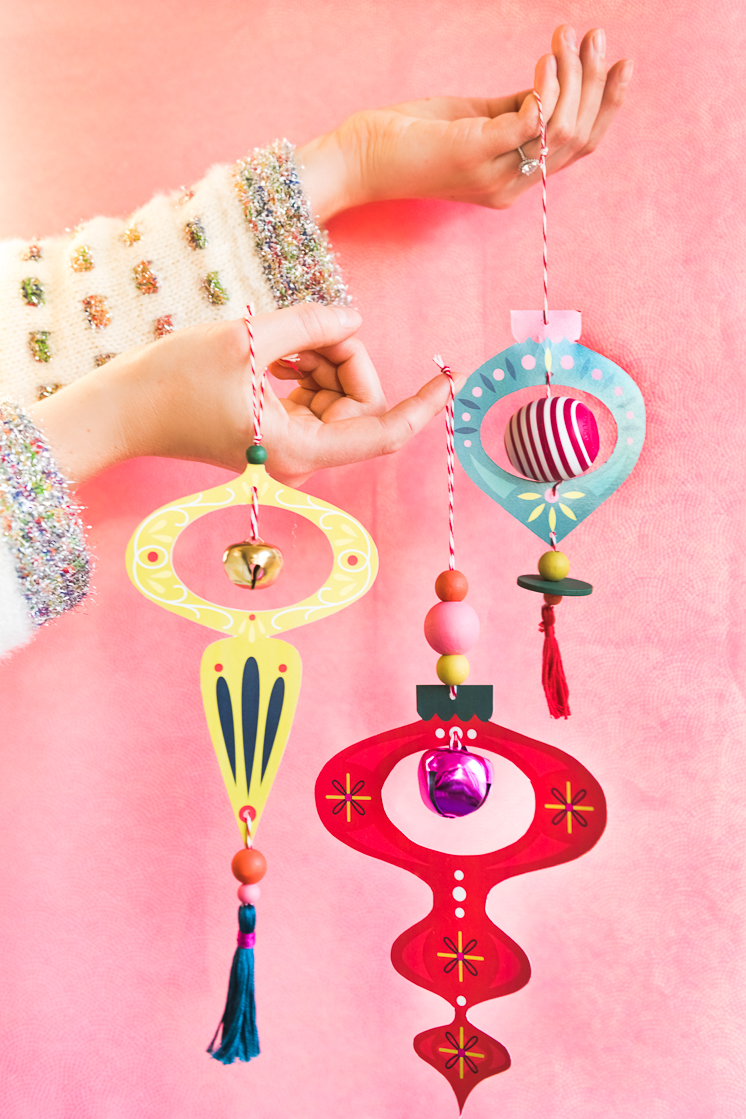 If you're a fan of mid century modern design but can't afford vintage ornaments, these printables will do the trick! Adorn them with bells, tassels and beads to complete the look.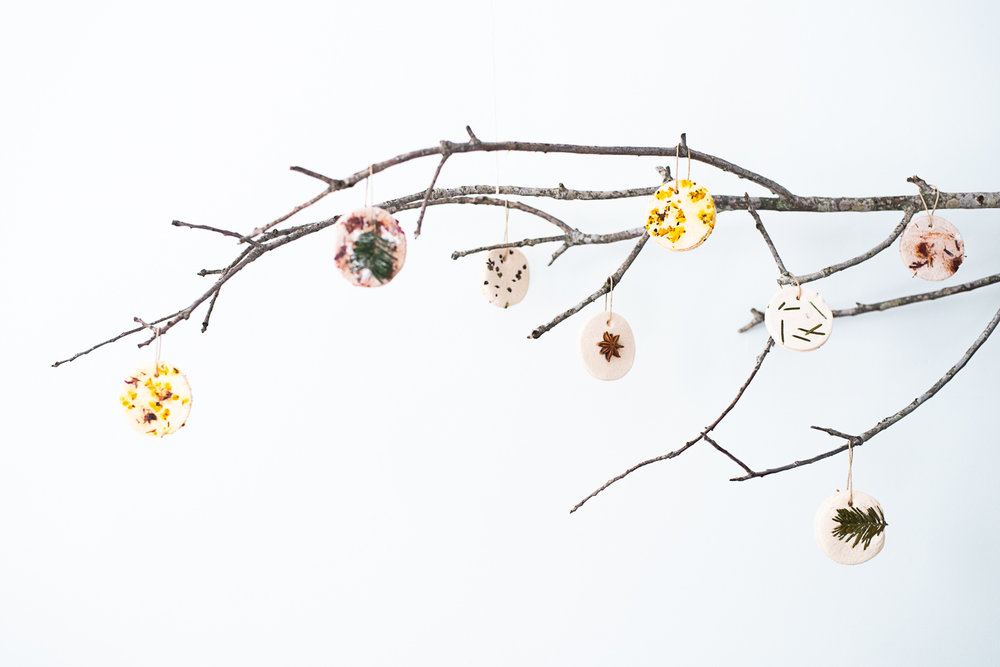 If you want a natural look while also using natural, zero waste materials, you'll love these ornaments. They're made from salt dough and decorated with pretty herbs.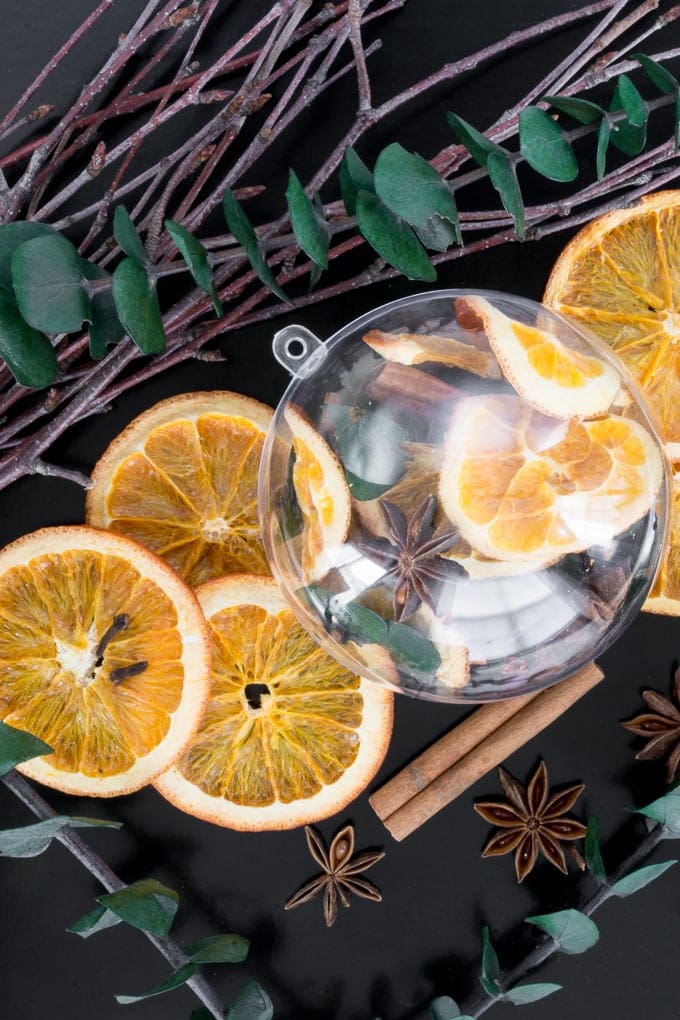 These potpourri ornaments take on double duty: they look pretty and they can make your whole home smell like the holidays when opened.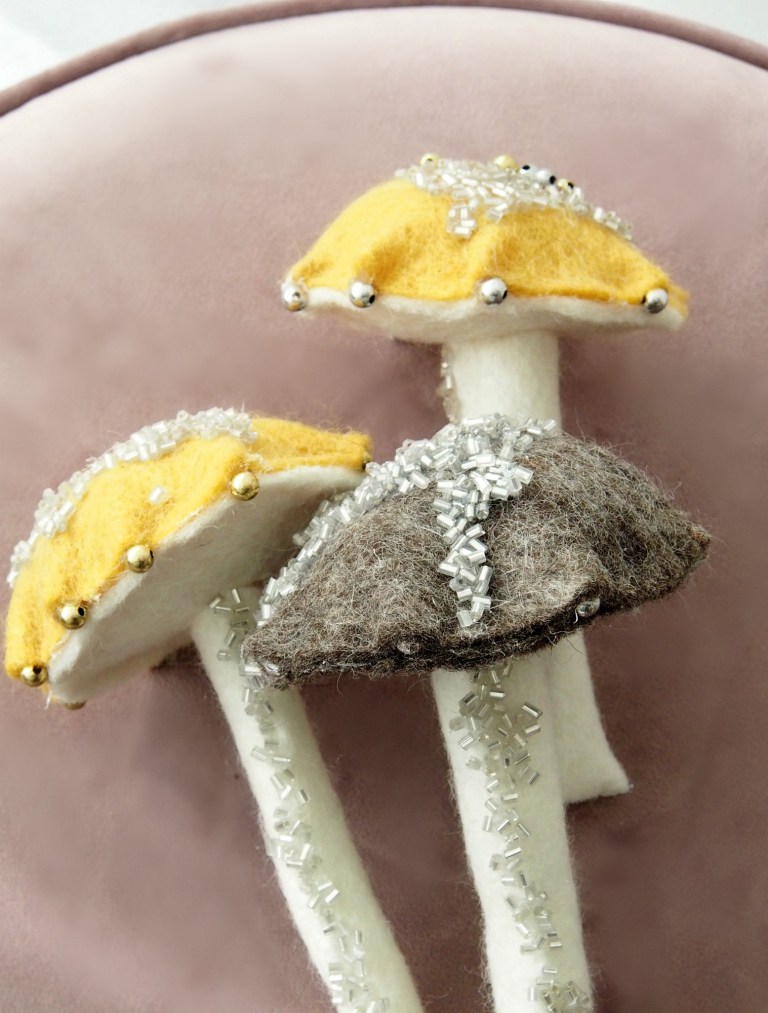 These beaded felt mushroom ornaments do take a little patience to make, but they look so impressively beautiful!
The terazzo trend is not going anywhere! Design enthusiasts will be happy to bring it to their Christmas tree this year.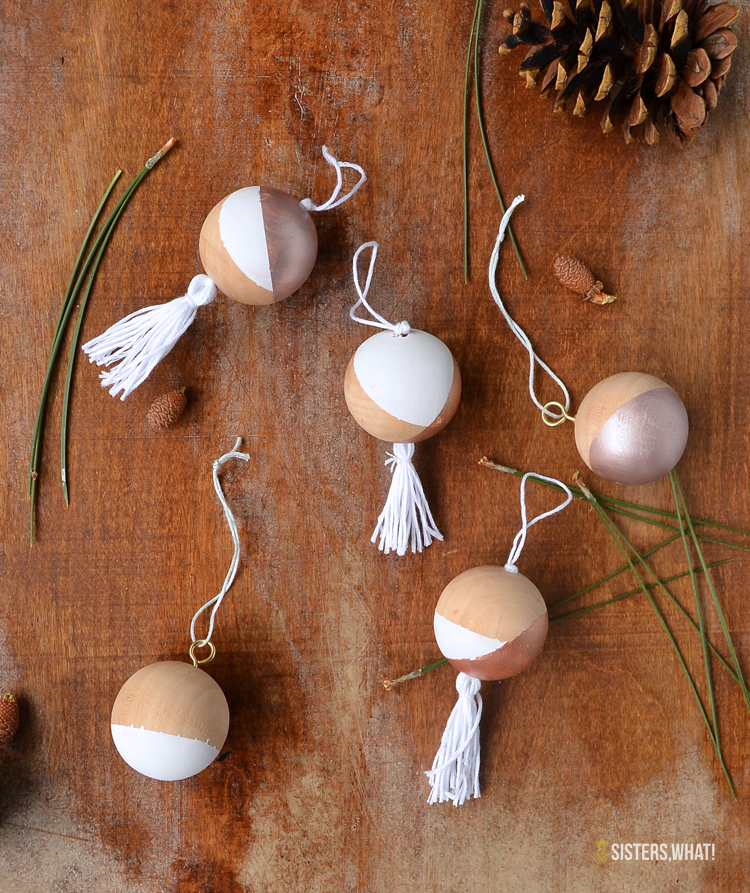 A little goes a long way with these wooden bead ornaments – some masking tape and paint in pale colors are the basic supplies you will use.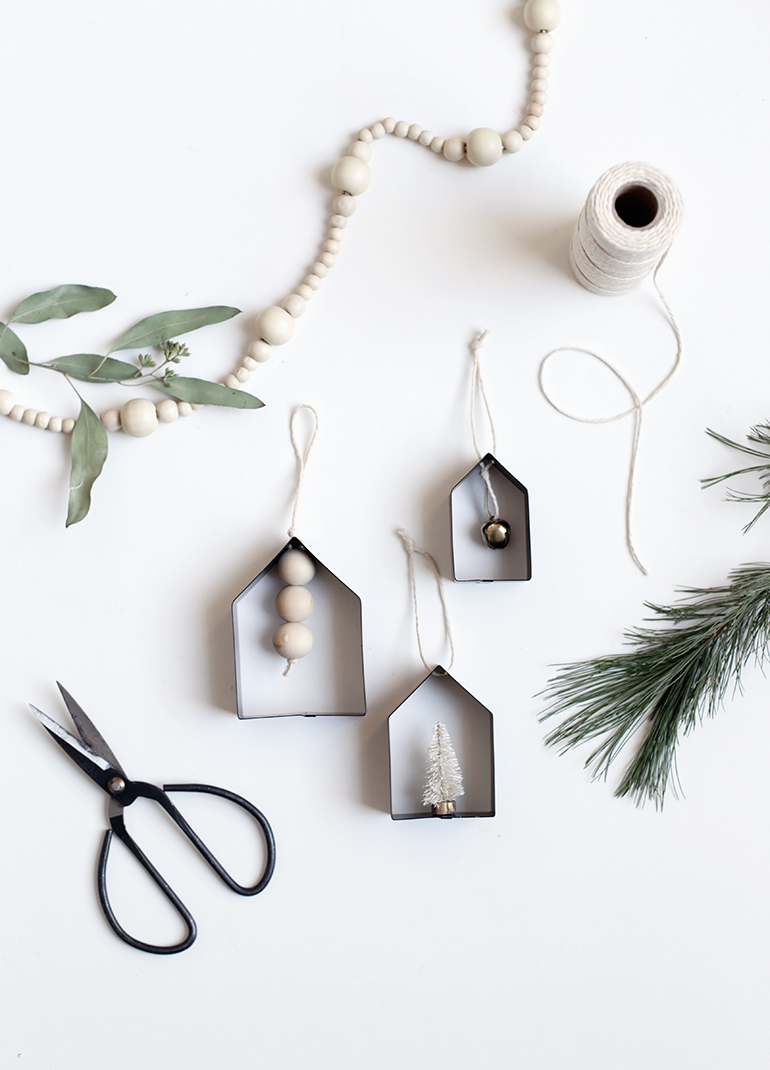 Upcycle house-shaped cookie cutters into lovely Scandinavian-style ornaments with this easy-to-follow tutorial.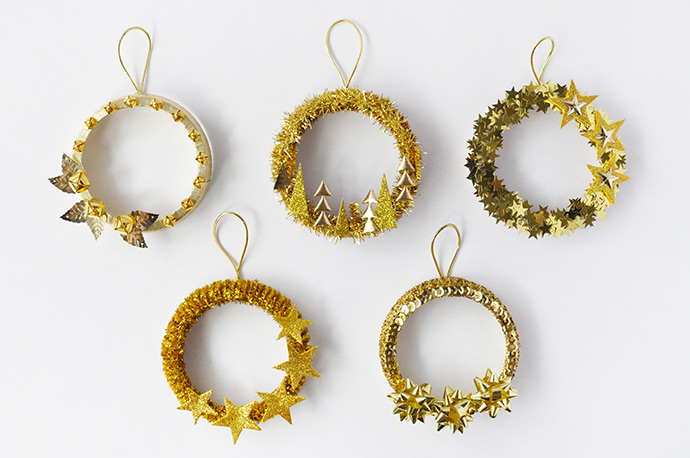 On the fifth day of Christmas, my true love gave to me… five golden rings! And this is how you can make your own, to hang around the house.
Hang these deer fur painted ornaments if you want – but we'd keep them in a bowl, just as the picture! It looks brilliant on the table or a dresser.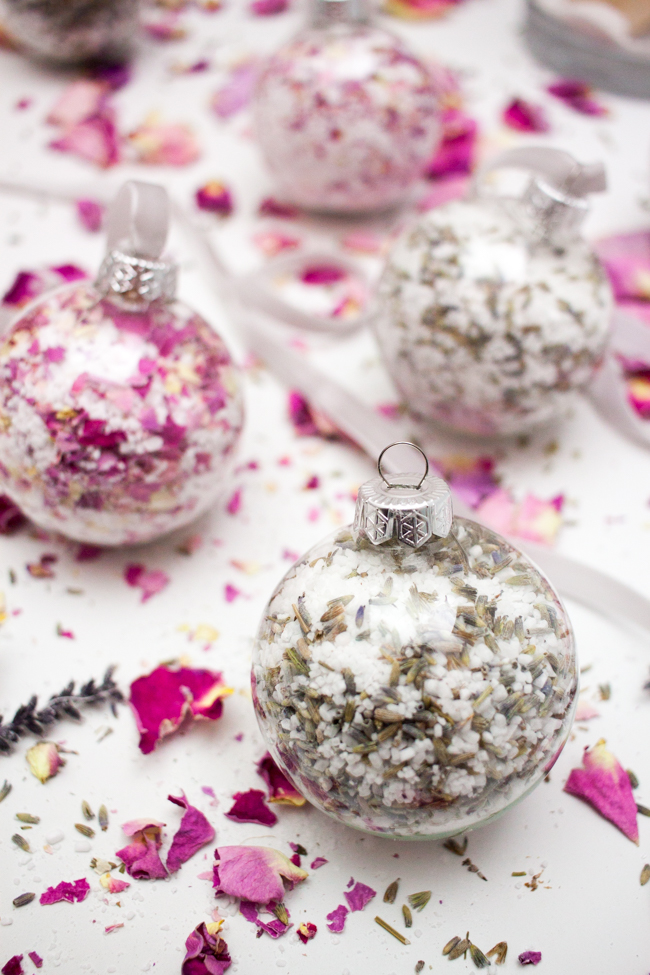 We just love a functional ornament, and this one does one of our favorite things: helps us relax in the bath tub.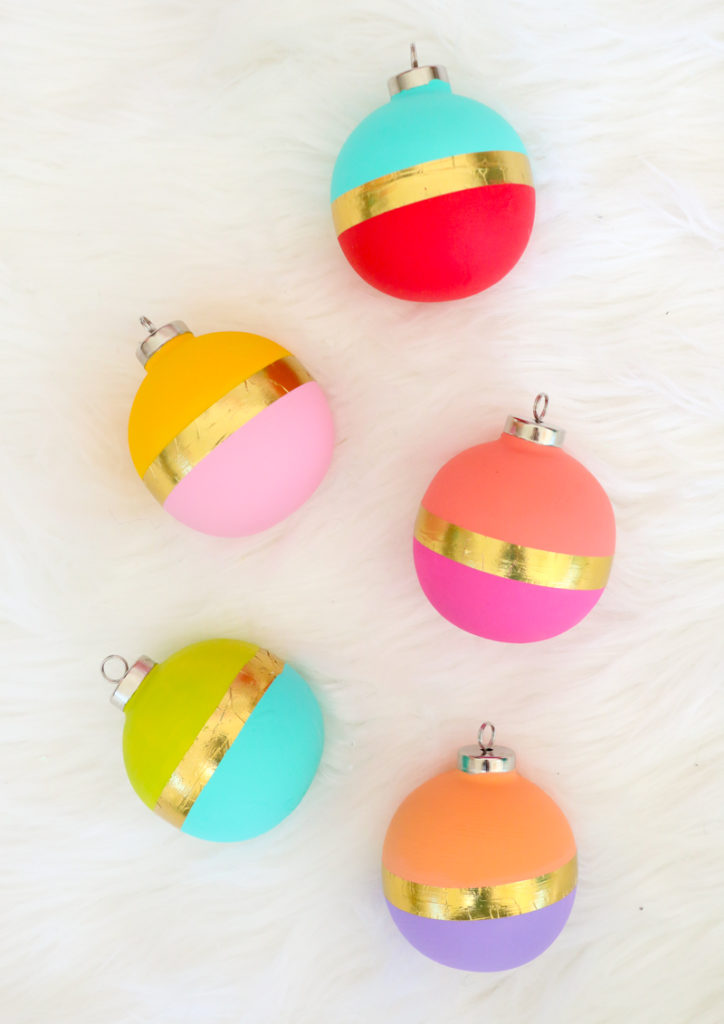 These ornaments are fun as can be in bright colors and a shiny golden strip at the middle. They would look great on a white tree!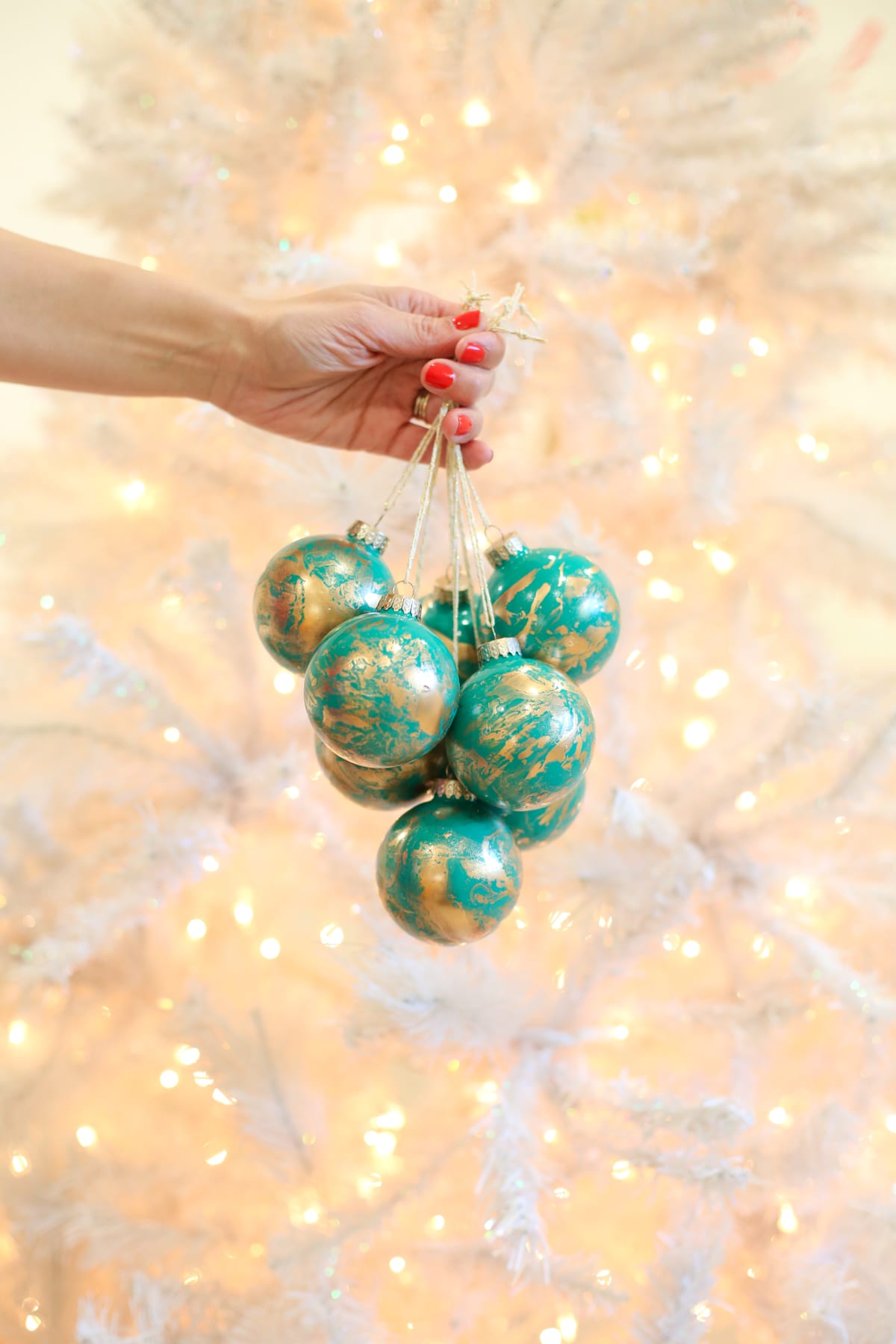 Use spray paint and liquid guilding to make these pretty marbled ornaments.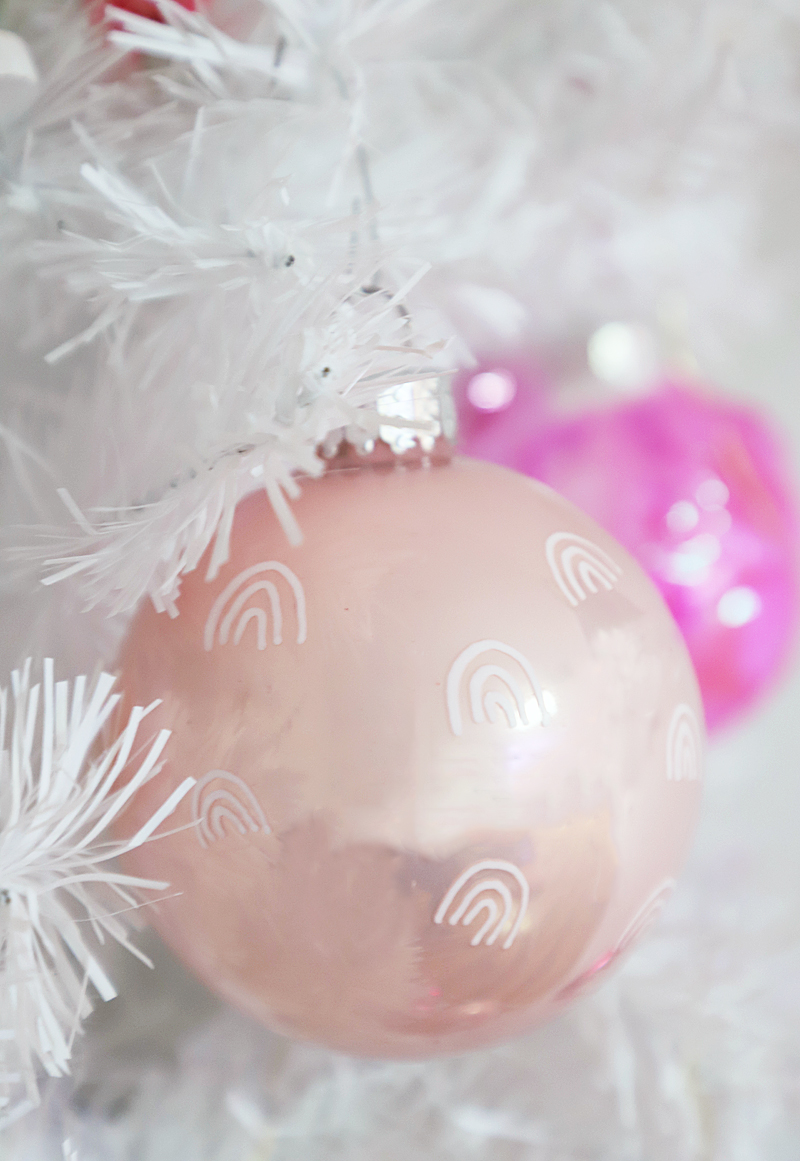 Don't you just love the look of this soft pink ornament with white hand-drawn rainbows on it?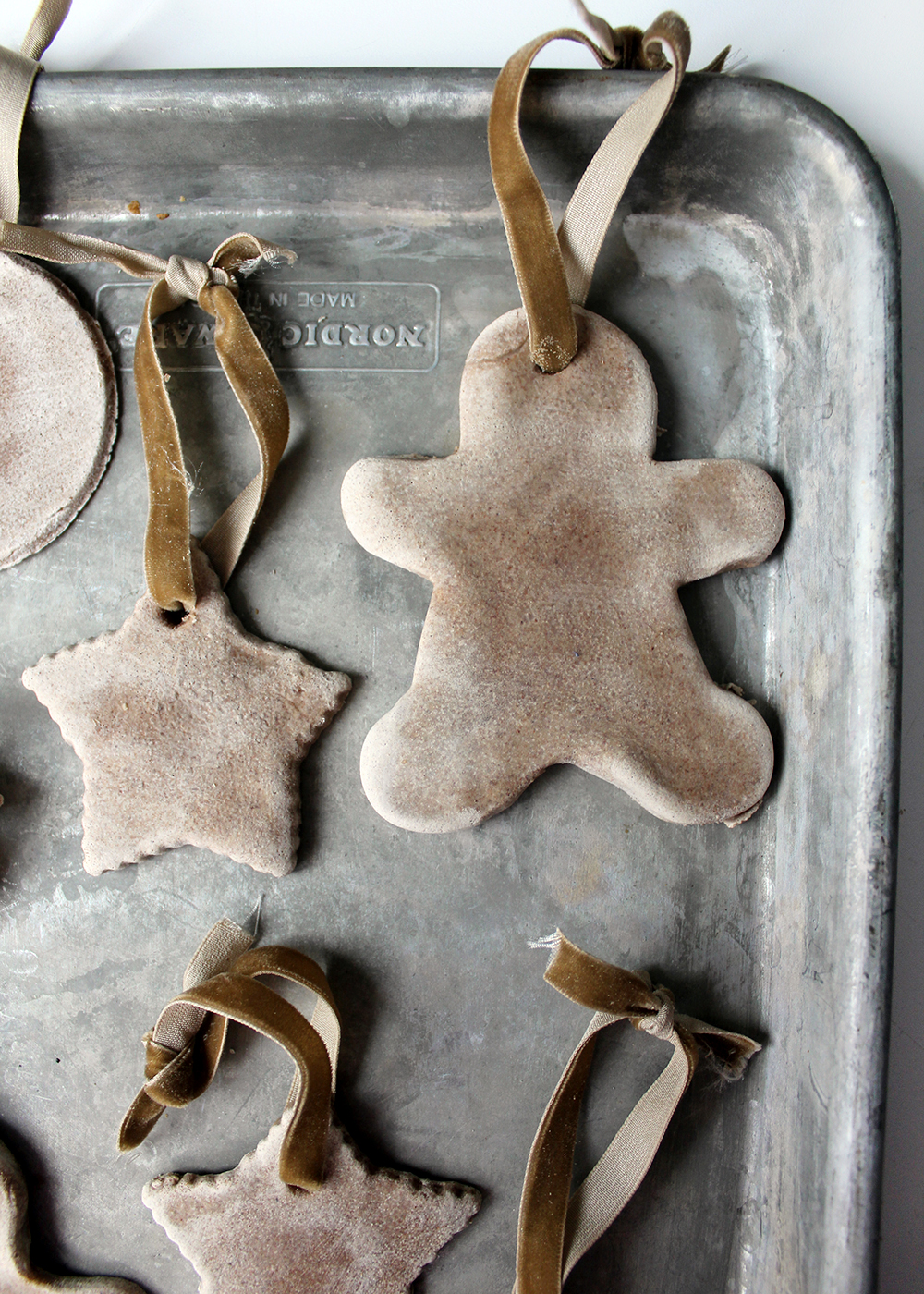 This tutorial uses salt dough and classic cookie cutters. But the twist is that these ornaments smell amazing, too – like cinnamon and maple ginger tea.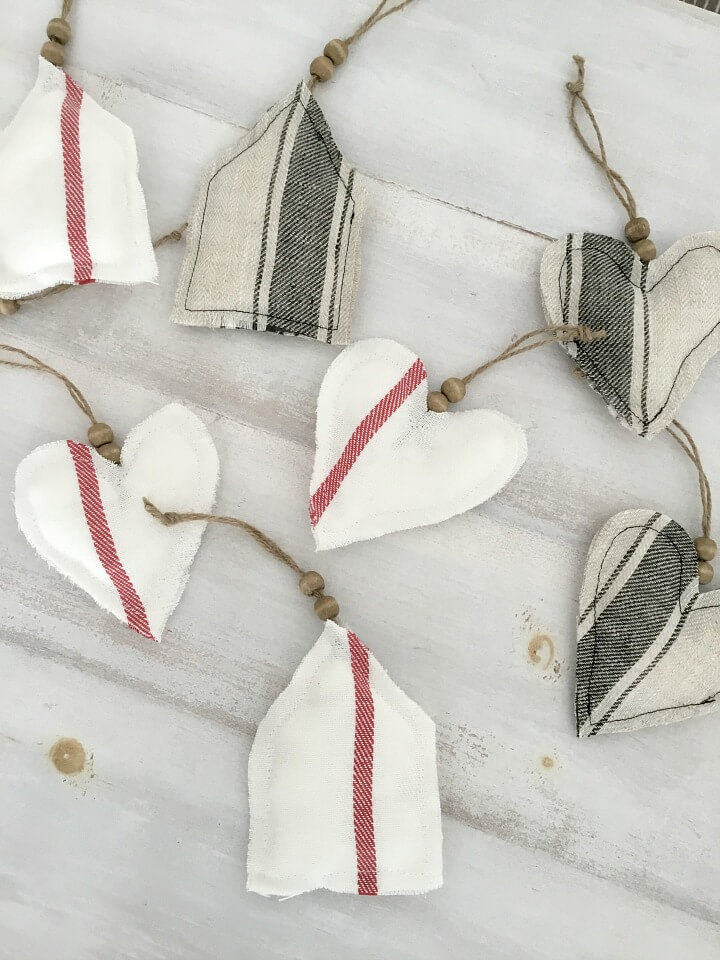 Get that rustic, Nordic look with these simple fabric ornaments, which are actually made by upcycling Ikea kitchen towels.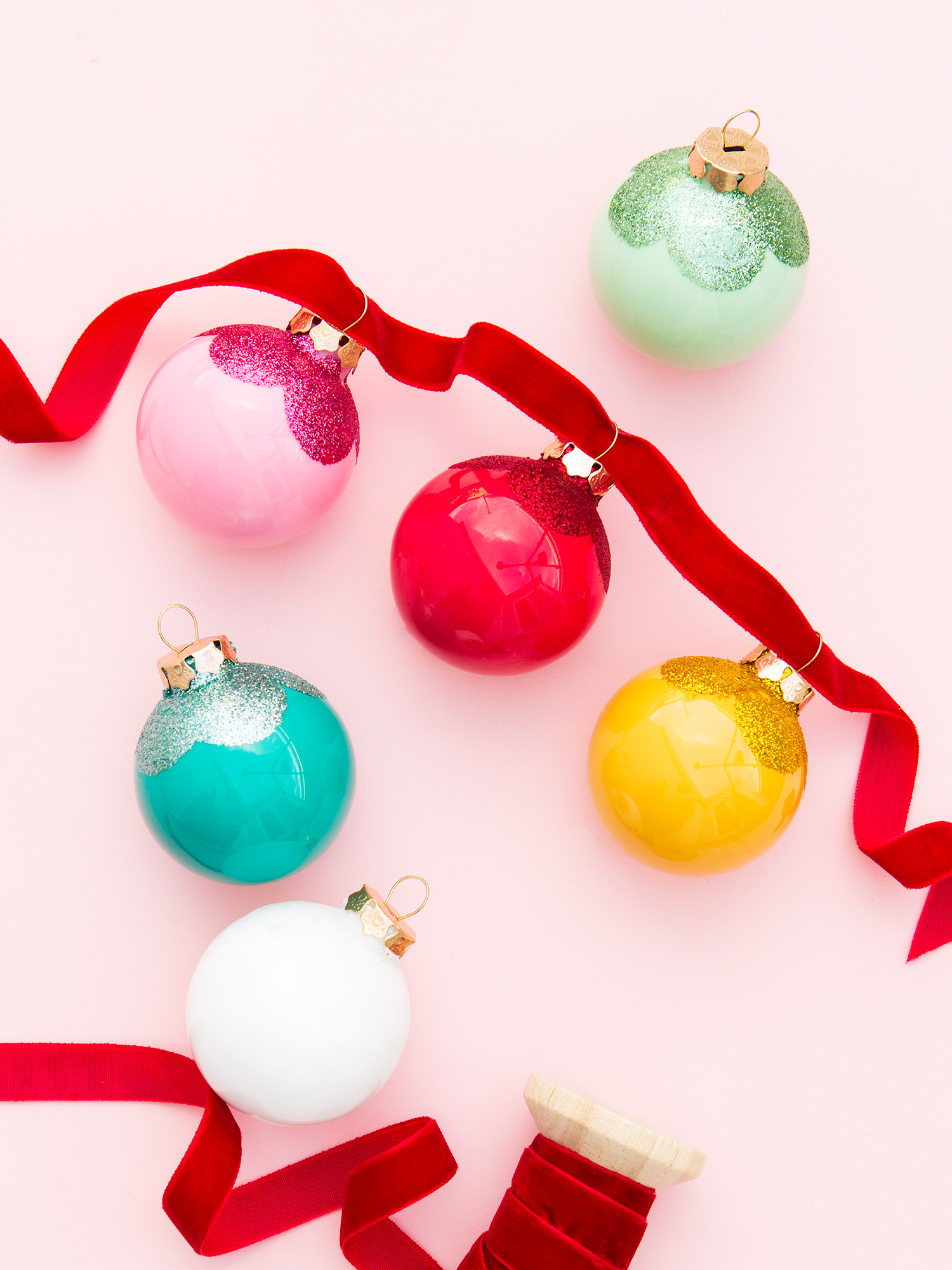 Glitter adds just enough texture and sparkle to these simple, colored baubles, and they look gorgeous!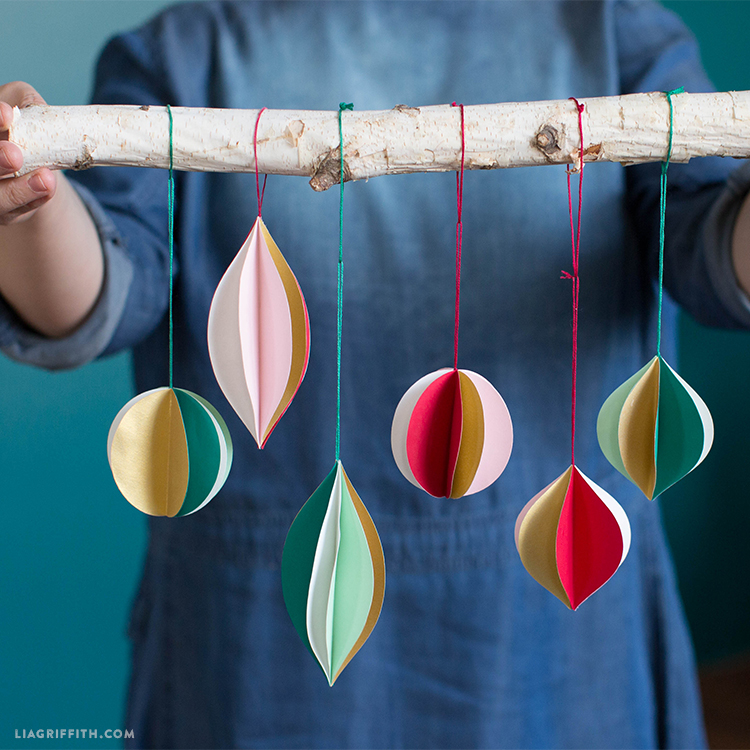 These 3D paper ornaments look festive and fun, and we're happy to announce they're not at all hard to make!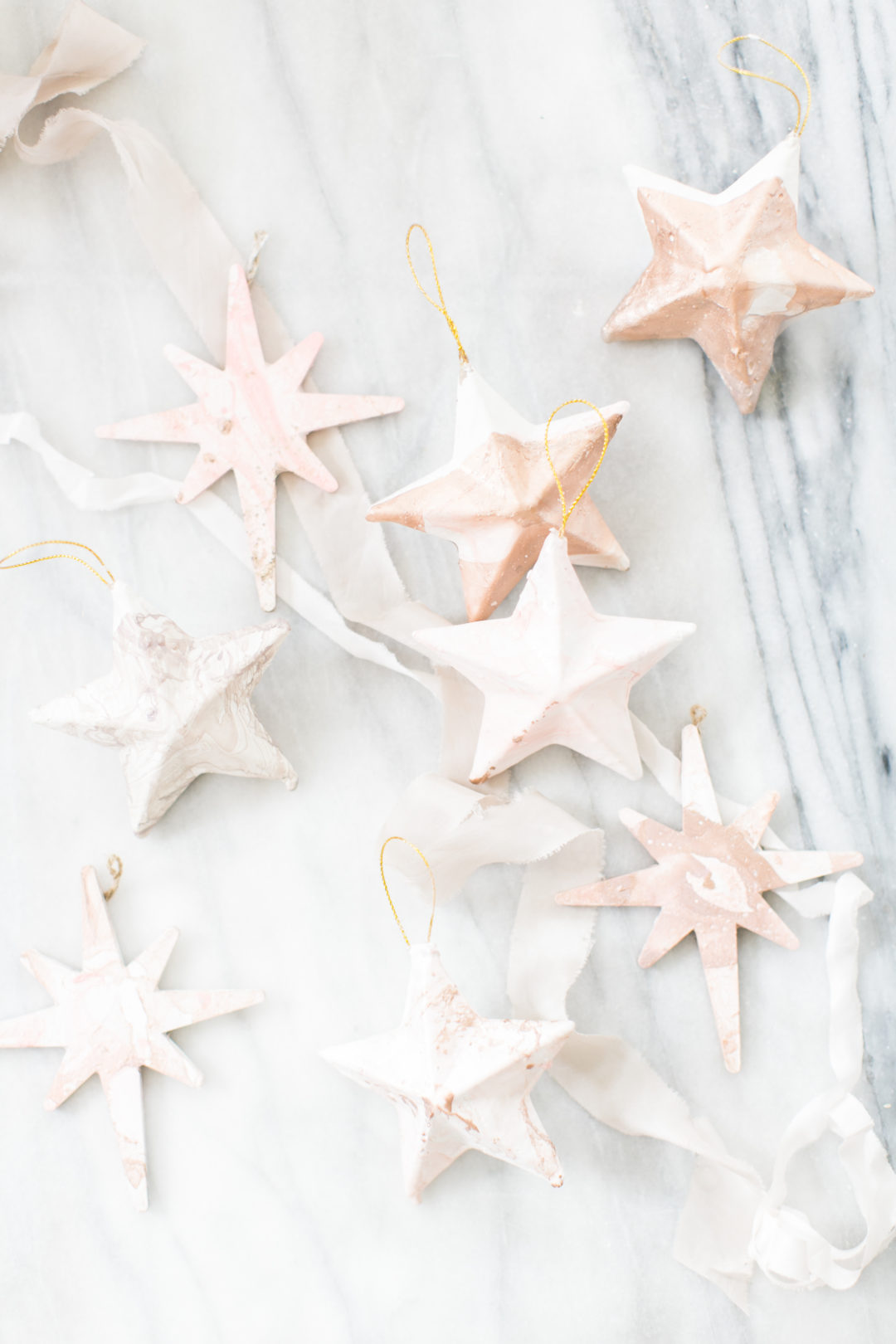 Stars always look pretty in a Christmas tree, but even prettier when they're marbled!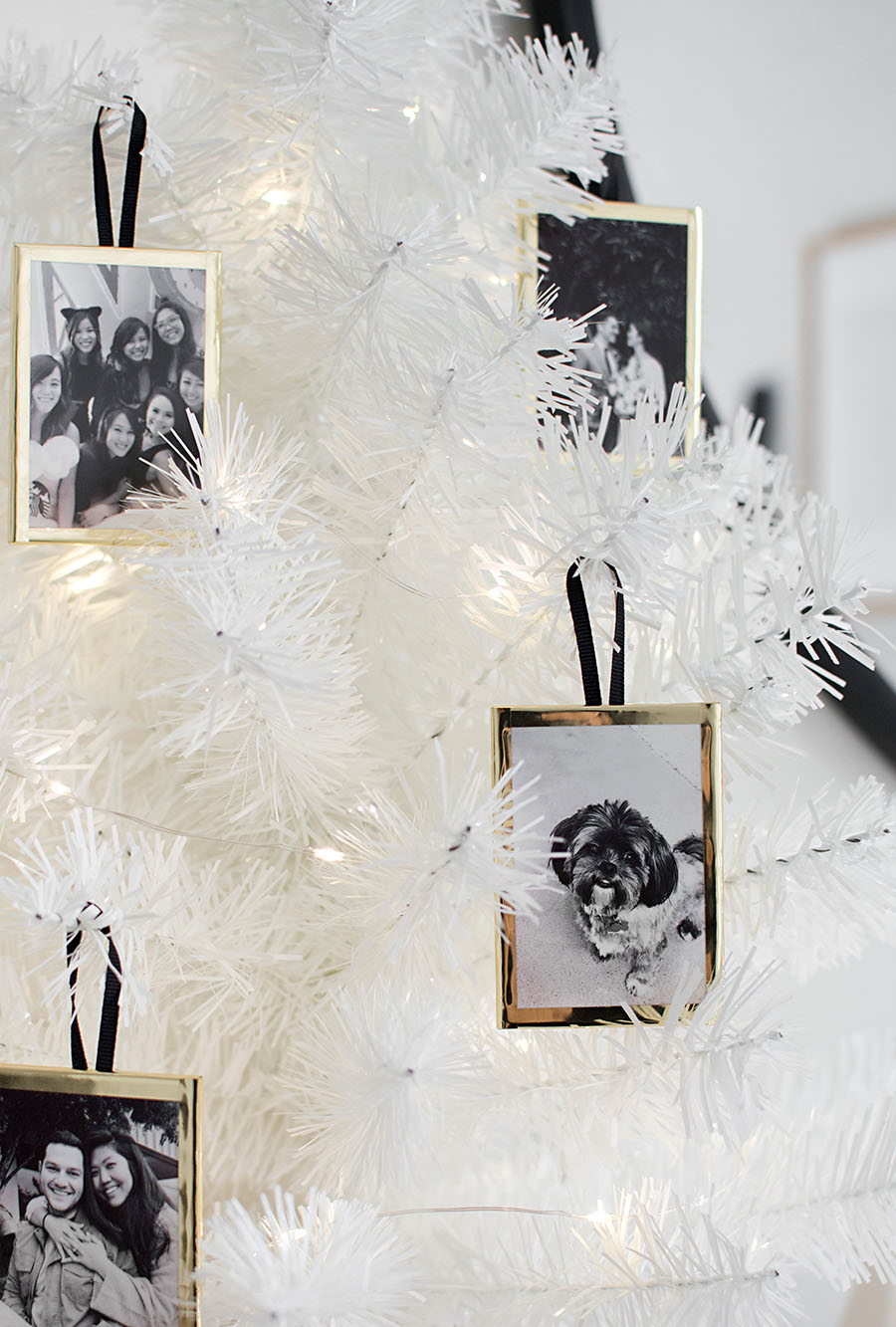 Use the prettiest pictures you took this year to make very personal and very pretty ornaments (also: gifts!)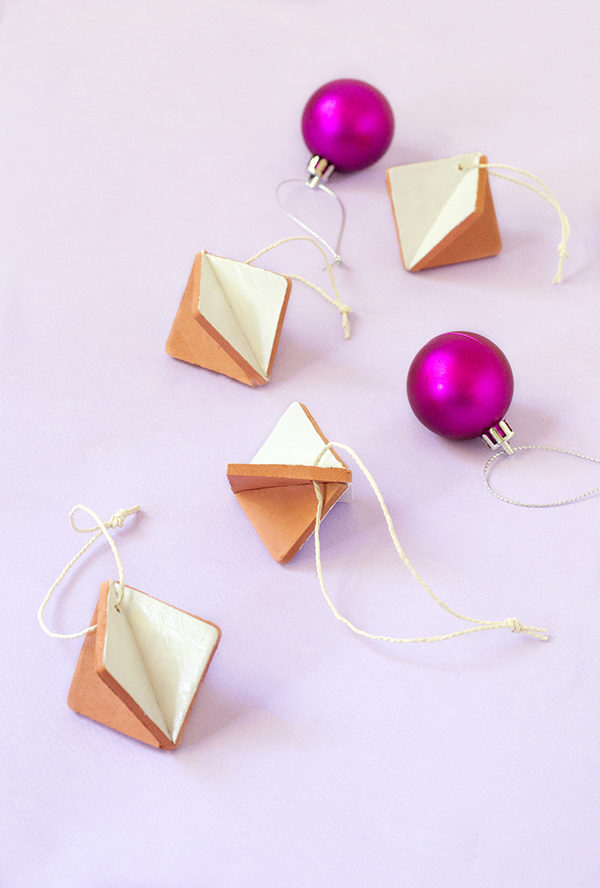 These terracotta clay ornaments look darling with thier diamond shape. And the nice thing about terracotta is that you can use it to diffuse oils, if you'd like!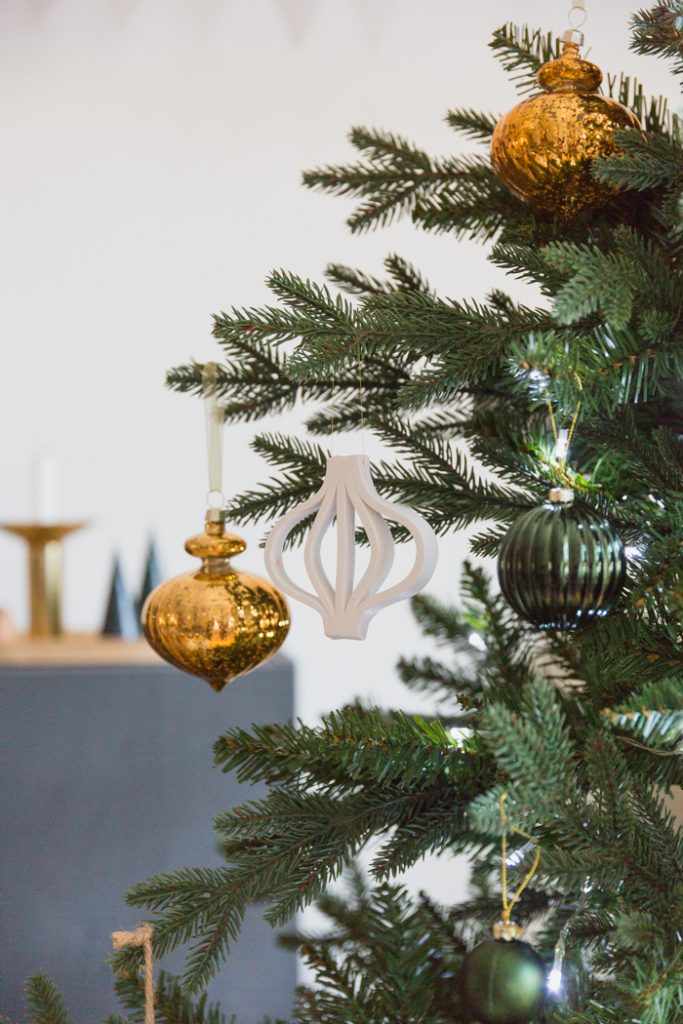 This bauble outline ornament looks like it's made of ceramic, but it's actually easy to make with clay!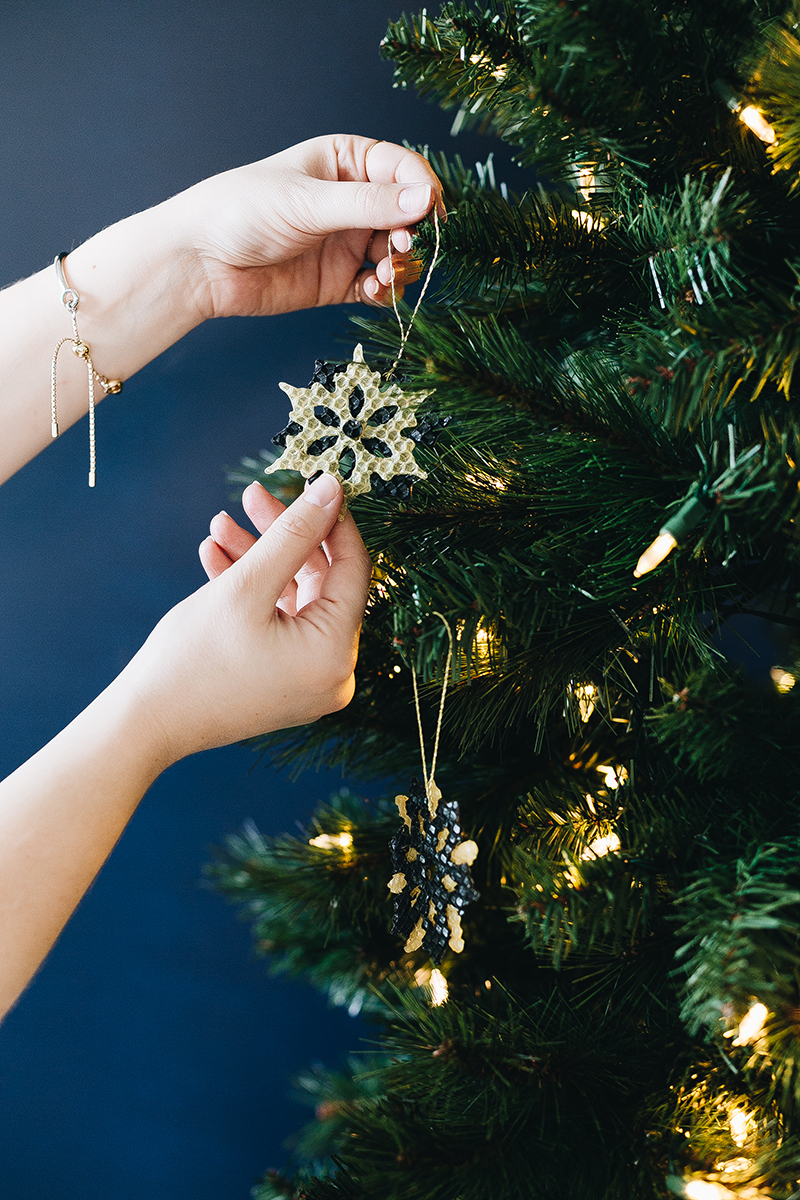 Make good use of your leftover beeswax sheets by making these pretty DIY Christmas ornaments!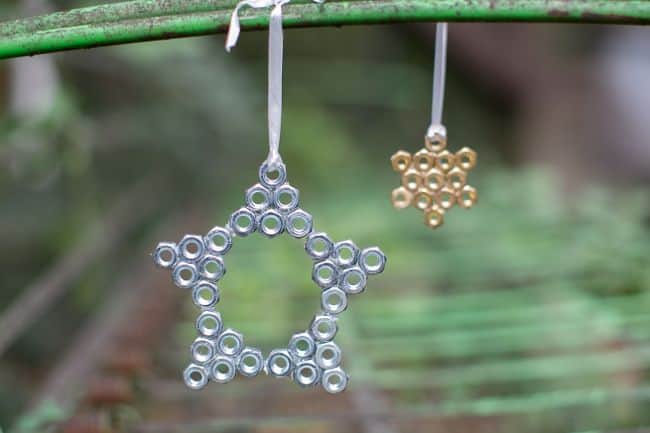 Who knew the hardware store could be so romantic? Here's how to use hex nuts, wing nuts, and more to decorate for Christmas.
16