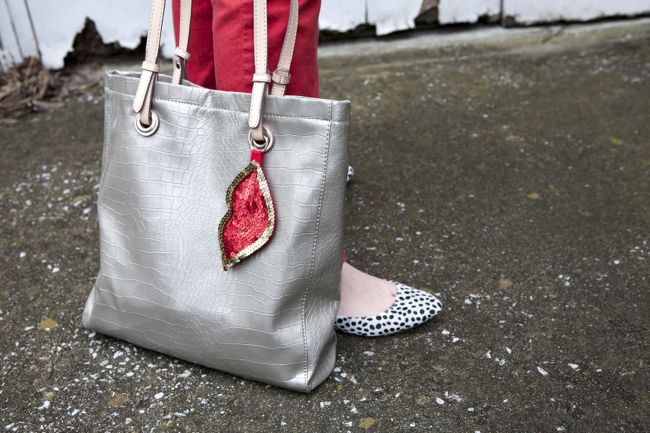 There are a few phrases you will hear quite often in our house.
"Mama, mama, mama," says Caroline about 50 times a day. Followed with "Mama, mama, mama" until I am forced to stop what I'm doing and pay attention to her.
Henry is quite fond of "guacamole chicken butt" and "oopsie daisies." No idea where those came from. My favorite memory from Henry's speech therapy was when the therapist said "knock knock" as she knocked on a door and Henry immediately said "chicken butt!" That's my boy. 🙂
I'm always asking Mark, "Can I borrow your Chapstick?" Then he rolls his eyes at me. Because I never want to dig through my purse to find my own. Recently I had an aha moment – I could make a little pouch just for my lip gloss! Then put it on my keychain or hang it on my purse. Hurrah! Now I don't have to dig!
Of course, I was initially going to make this a heart shape. I love hearts! But then I thought lips – red sequin lips! – to go with the lip gloss. I was probably way too pleased with myself for this little idea. Sad isn't it, the little things we get excited about? My happy moments now include someone else making me coffee, getting Real Simple in the mail, and having a new razor in the shower. Don't judge.
After you make your own lip gloss, you're definitely going to need a special place to keep it.
DIY Lip gloss holder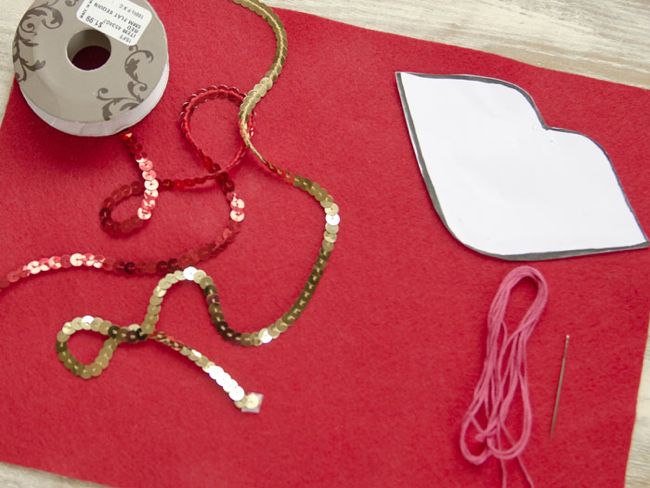 You will need:
Red felt
Needle and embroidery floss
Red and gold sequin trim
Lips template
Jewel glue
Key chain ring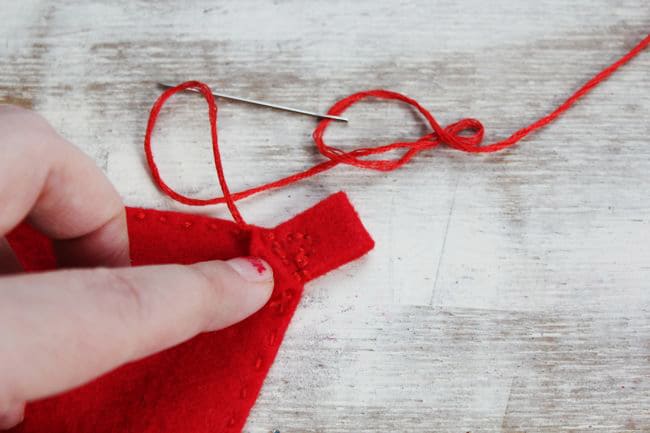 Draw a lip shaped stencil and cut two pieces from the red felt. I'm not including a stencil cuz c'mon, you can do it. Stitch them together with embroidery floss. (Have you noticed how much I love embroidery floss?!) Then cut a little tag to loop on the end. Sew it to both sides of the felt for extra stability.
Note: It is way easier to put the key chain ring on before you sew it shut.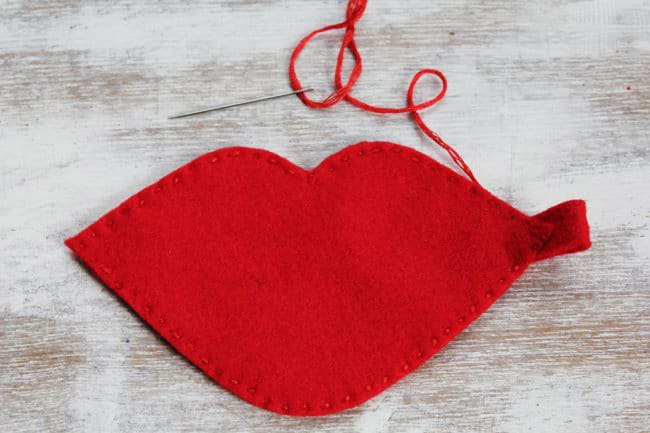 After you sew the two pieces together it will look something like this. Cut a slit on one side of the felt – not all the way through! – so that the Chapstick / lip gloss can slide in.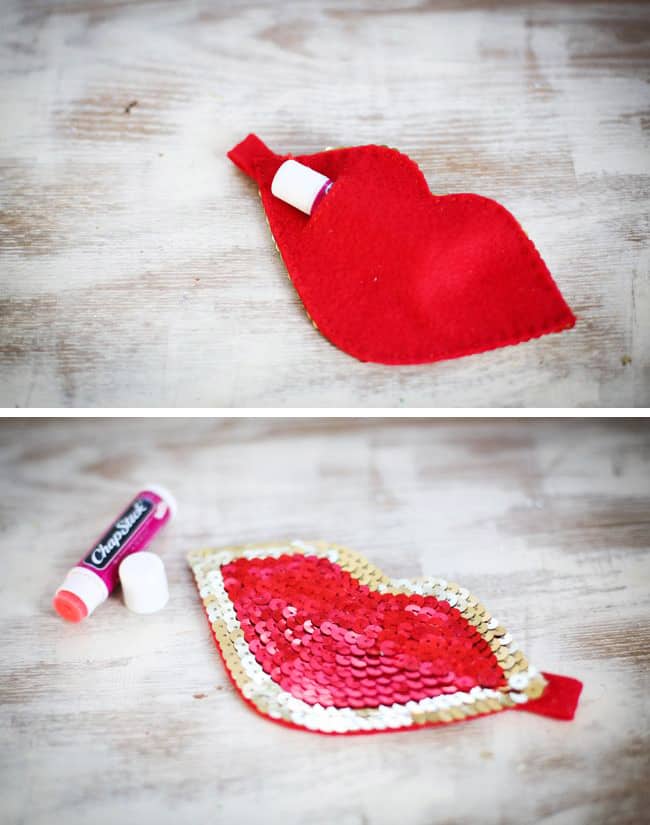 Now it's time to glue on the sequins. Using sequin trim makes this pretty darn easy. Just coat the bottom of the sequins with glue and loop it around the lips.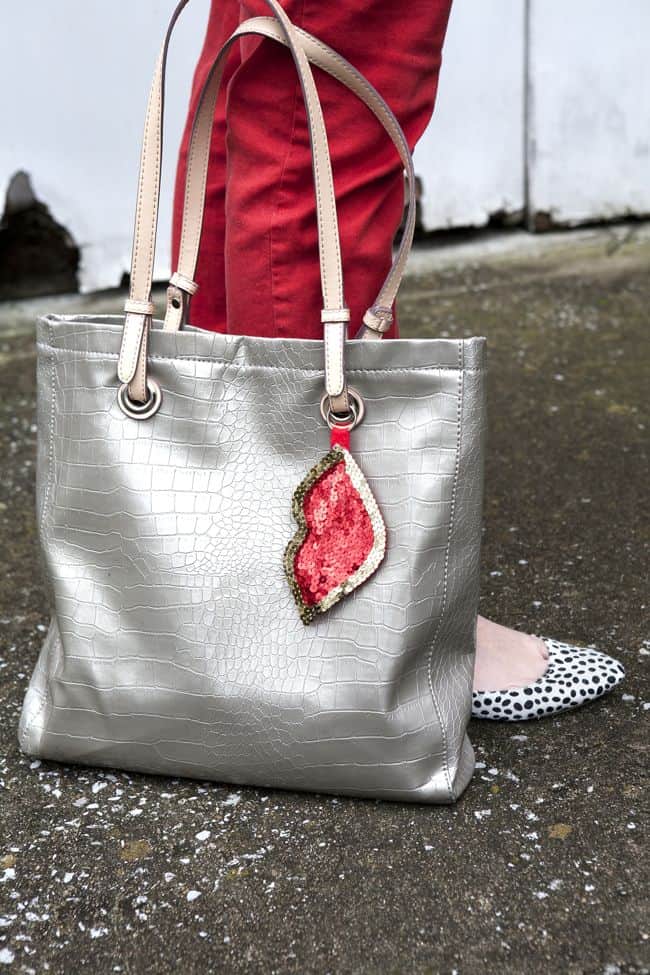 When you're done, attach the lip gloss holder to your key chain or purse. I have been carting mine around on the outside of my purse for a couple of weeks now, and it is amazingly durable. Pretty lips at your fingertips!