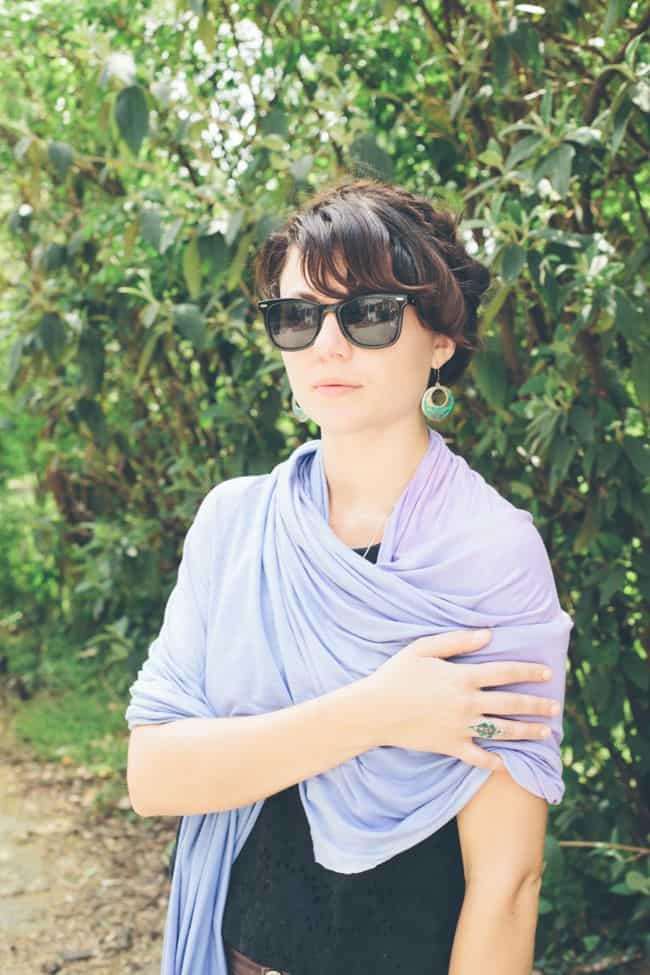 Two things I love: summer scarves and a no sew project. With just a yard of fabric you can make a super soft and cozy scarf that's perfect for a breezy night. We (meaning me and Jenna, my fabulous model) played around with several different dyes and fabric colors, and by trial and error learned what works and what doesn't for the best dip dye results.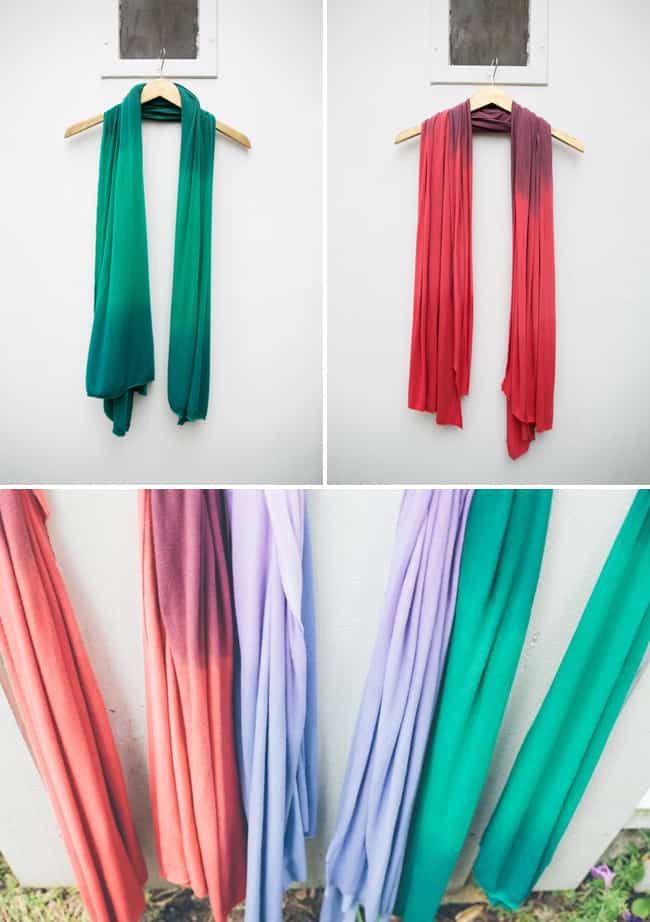 All you need for a no sew scarf is one yard of jersey fabric. You can buy a color you love, stop right there and have a really versatile scarf. The edges won't fray, and it keeps getting softer as you wash it.
But if you want to try dip dyeing I recommend a light color fabric. White worked best – it picked up the most color (shocking). That's what created the light blue and purple scarf, my favorite. The coral and green fabric were great for ombre results. Just don't use a dark color. This may seem obvious but I learned this one the hard way! The dark blue scarf wouldn't pick up any other colors no matter how long it was left in the dye solution.

After you have your fabric, fill a big bucket with the dye solution according to the package directions. It's definitely easier to do this outside too, even though you'll might have "helpers."
Fold the material in half lengthwise and dip the middle of the scarf into the dye. You can make up another color solution and dip the ends too. I loved when the scarf had different shades in the middle and at the ends. Dark colors, like blue and purple, faded a lot after washing and drying, so don't be afraid to keep the scarf in the dye a little longer.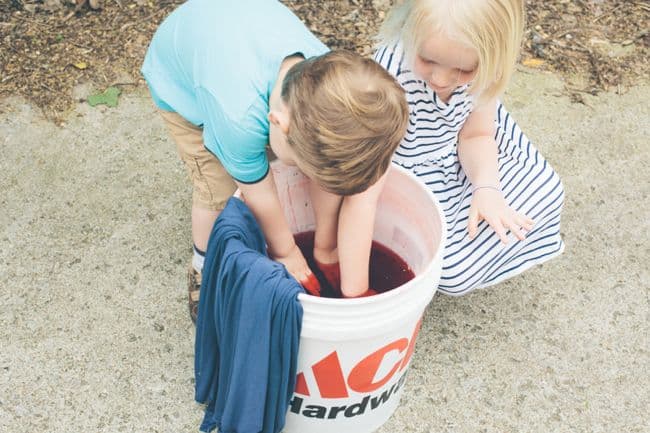 Even though the blue scarf didn't work the kids had a blast – and very red hands!

I just love these scarves – they are amazingly soft. Have you tried any dip dyeing?