I was pretty deep into my natural health journey when I finally discovered soap nuts. They bounced around in my "you might like" list on Amazon but I refused to click (you don't know me, Amazon…). Then they showed up in various places around the internet, like little hints from the universe. I eventually caved, and it turns out, Amazon does know me. I now use soap nuts for everything from laundry to shampoo (and anything else I can think of). They have even slowly come to replace Castile soap in my all-purpose cleaning arsenal. They're so good.
If you're new to soap nuts, read on to learn what they are, what they're good for and how to use 'em.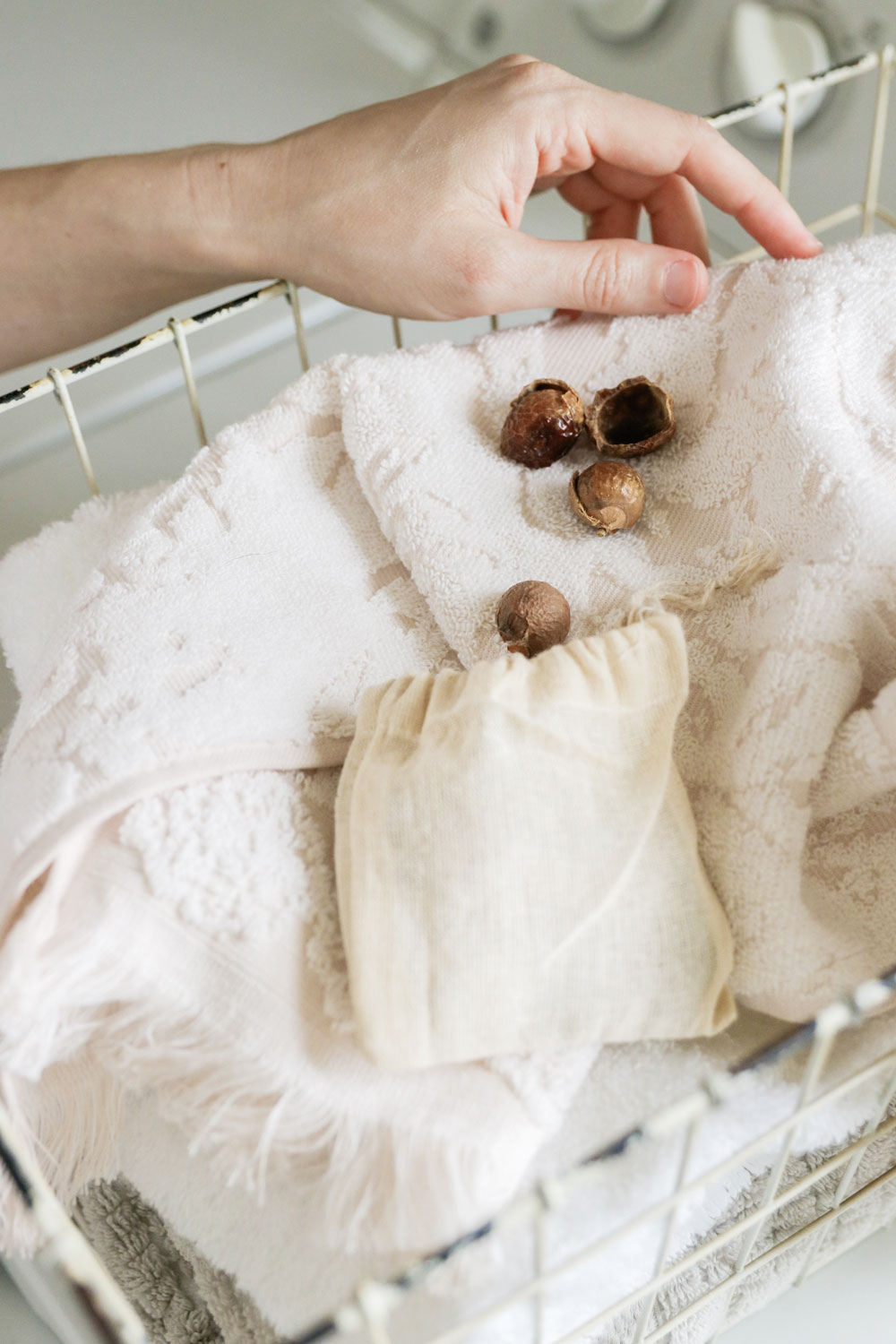 What are soap nuts
Soap nuts are a type of berry shell from the Soap Berry tree that contain a natural cleaning agent called saponin. Saponin is a type of natural surfactant, which breaks the surface tension of water and penetrates the fibers of clothing. When used as a detergent, surfactants help lift stains from fabric and transfer them to the water, where they're eventually rinsed away.
Despite their name, soap nuts don't actually contain soap that can build up and cause "scum." Nor do they contain artificial foaming agents in order to produce bubbles or foam. Instead, their sudsy surfactants provide gentle cleansing action that rinses away clean.
Soap nuts for laundry
Soap nuts are gentle on both clothes and skin. Here in the west, soap nuts are mainly used as an alternative to traditional laundry detergent.
For laundry, simply toss 4-5 soap nuts in a small cotton bag (one should come with your soap nuts). Then put the bag in with your laundry and wash as normal. They should work in either hot or cold water, but if your water is too cold you might not get enough saponin to fully clean your clothes. And you can re-use the bag up to 10 times, at which point you should compost (or simply throw away) the soap nuts and replace with fresh. I purchased this set, which should last for over 200 loads.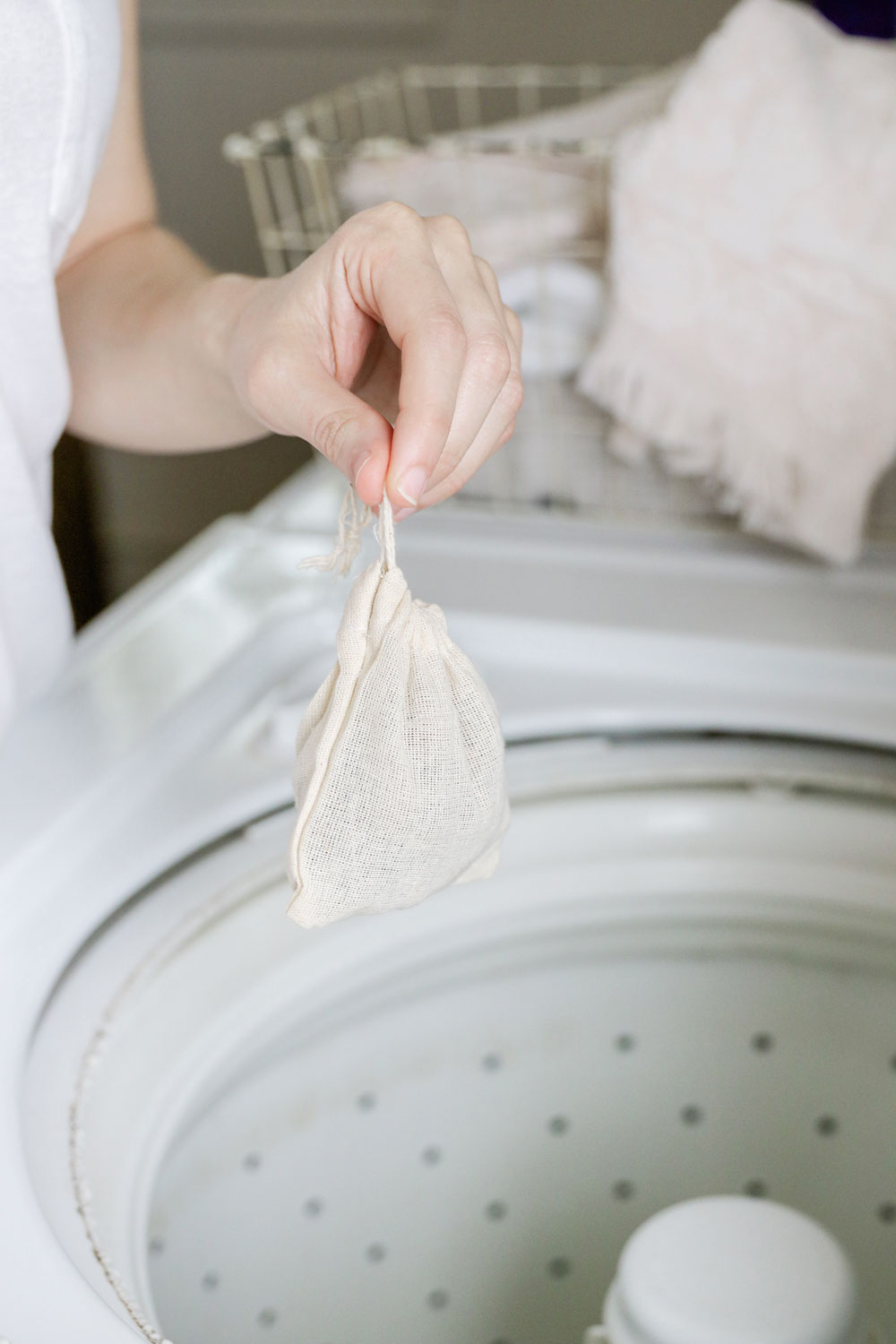 Soap nuts for shampoo + face wash
In Ayurvedic medicine, soap nuts have long been used as a gentle cleanser for problem skin. Because they're so mild, they are perfect for soothing sensitive skin, eczema, allergies and psoriasis as well for cleaning baby clothes and even cloth diapers.
In addition to laundry and bath products, you can also use soap nuts for:
Handwashing dishes
Cleaning glass and tile
Mopping floors
Washing fruits and veggies (make sure to rinse thoroughly!)
As shampoo and body wash
Bathing pets
Cleaning jewelry
Repelling pests
For all other purposes, you'll want to create a soap-y mixture that you can combine with other ingredients to make an all-purpose cleaner, shampoo, or cleaning solution. Place 8 whole soap nuts (more if using pieces) in a cotton bag and set it in a small saucepan. Pour 2 cups water over the bag and bring to a boil.
Reduce heat to low and simmer for 30 minutes. When finished, squeeze the bag into the pan, rinse with cool water and squeeze into the pan again. Use the water solution like you would regular soap or add herbs and essential oils for extra cleaning power.
But what if I have a nut allergy?
Rest easy, these nnurs are actually a fruit, not a nut. Even people with severe nut allergies can use soap nuts with no problems. But it's always recommended that you do a patch test before washing an entire load in the washing machine.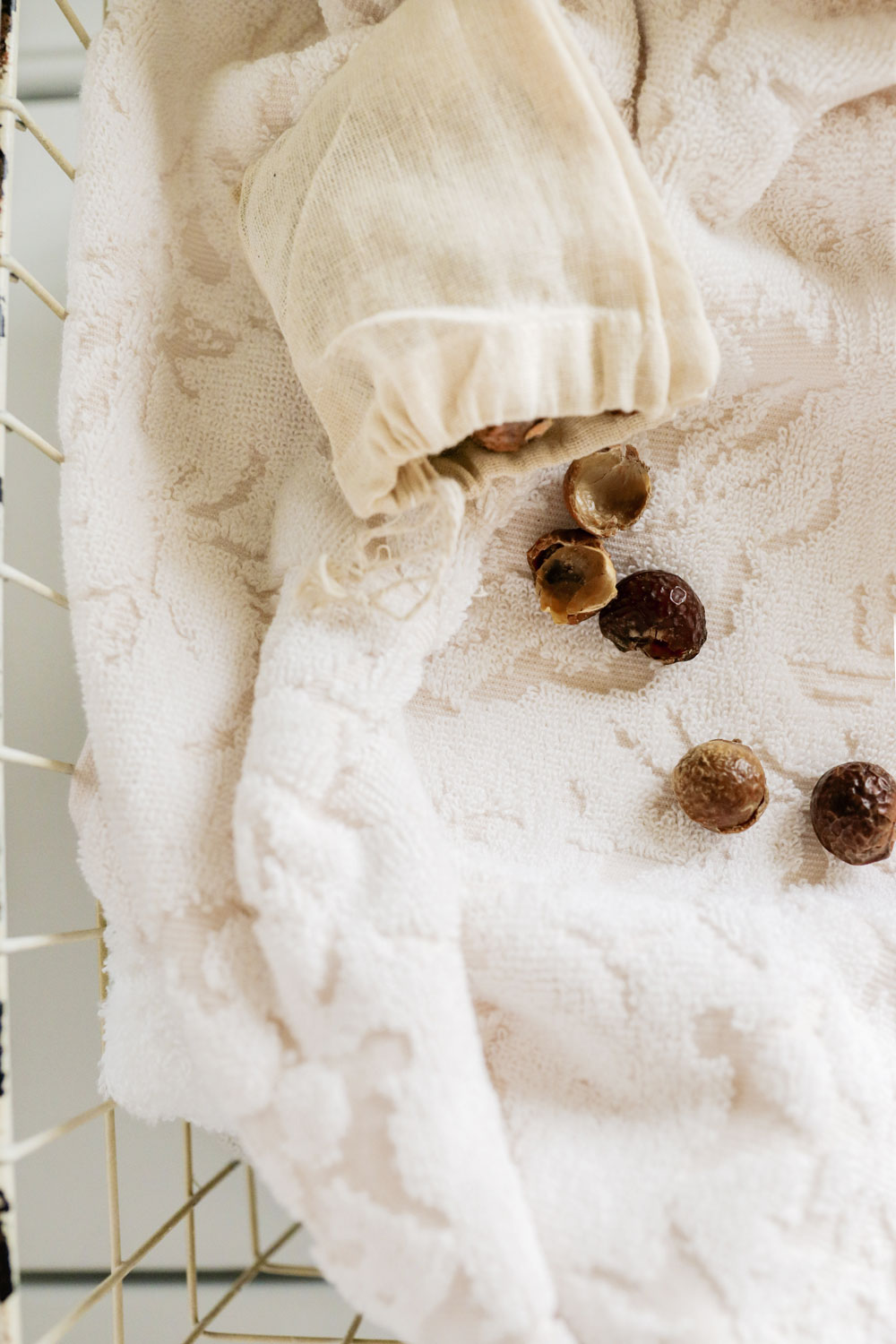 10