It's no wonder this pretty purple flower stars in one of the most beloved essential oils. One whiff of its fresh floral aroma will transport you to the lavender fields of Provence. Make this amazingly simple DIY linen spray and get ready to join the lavender-loving masses.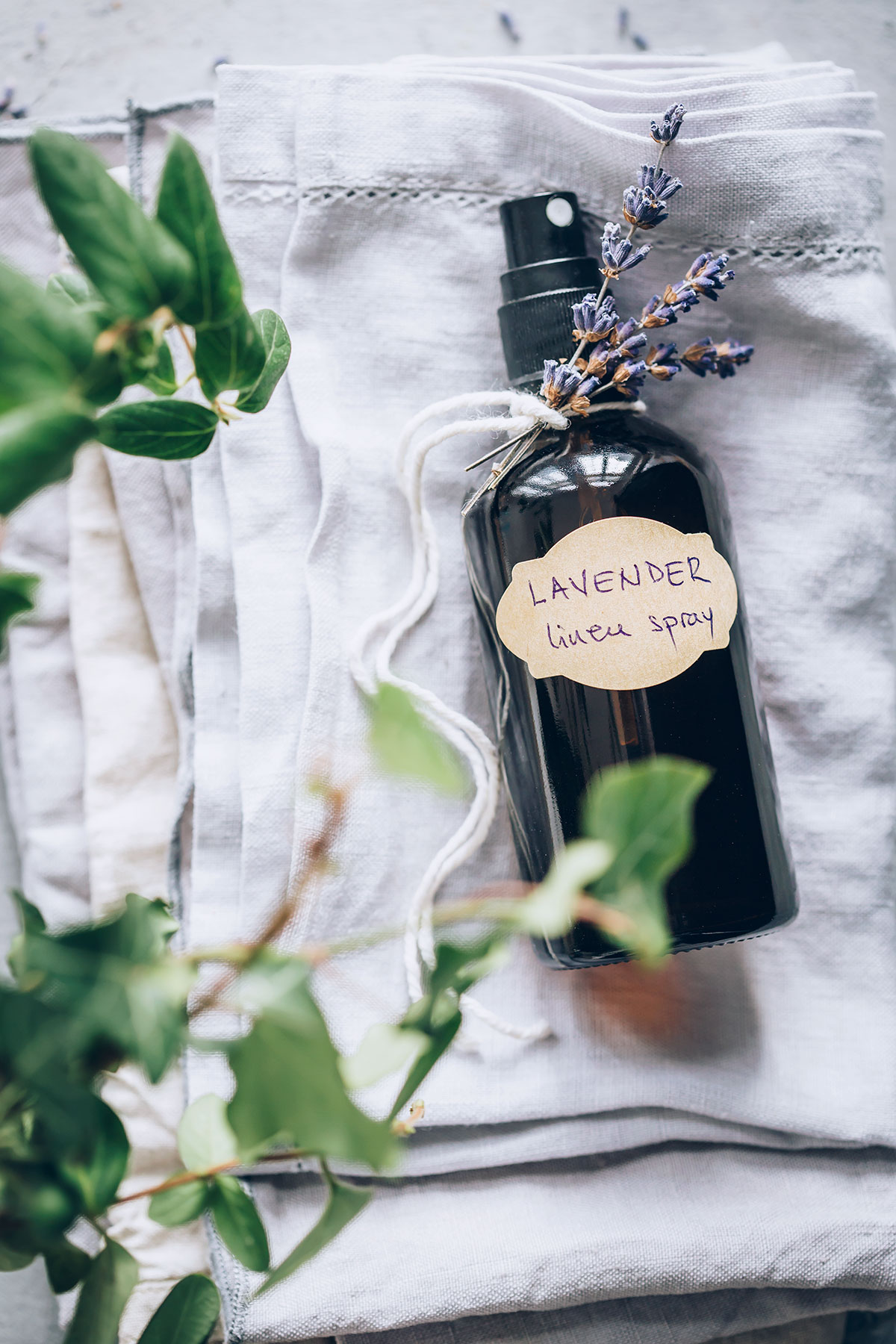 For such a delicately scented essential oil, lavender sure does a lot of heavy lifting around the house. Thanks to its naturally antiseptic properties, it's the perfect candidate for cleansing and refreshing your home – all without making it reek of the nasty chemicals in store-bought cleaners. Plus, lavender's mood-boosting scent will keep your space full of good vibes.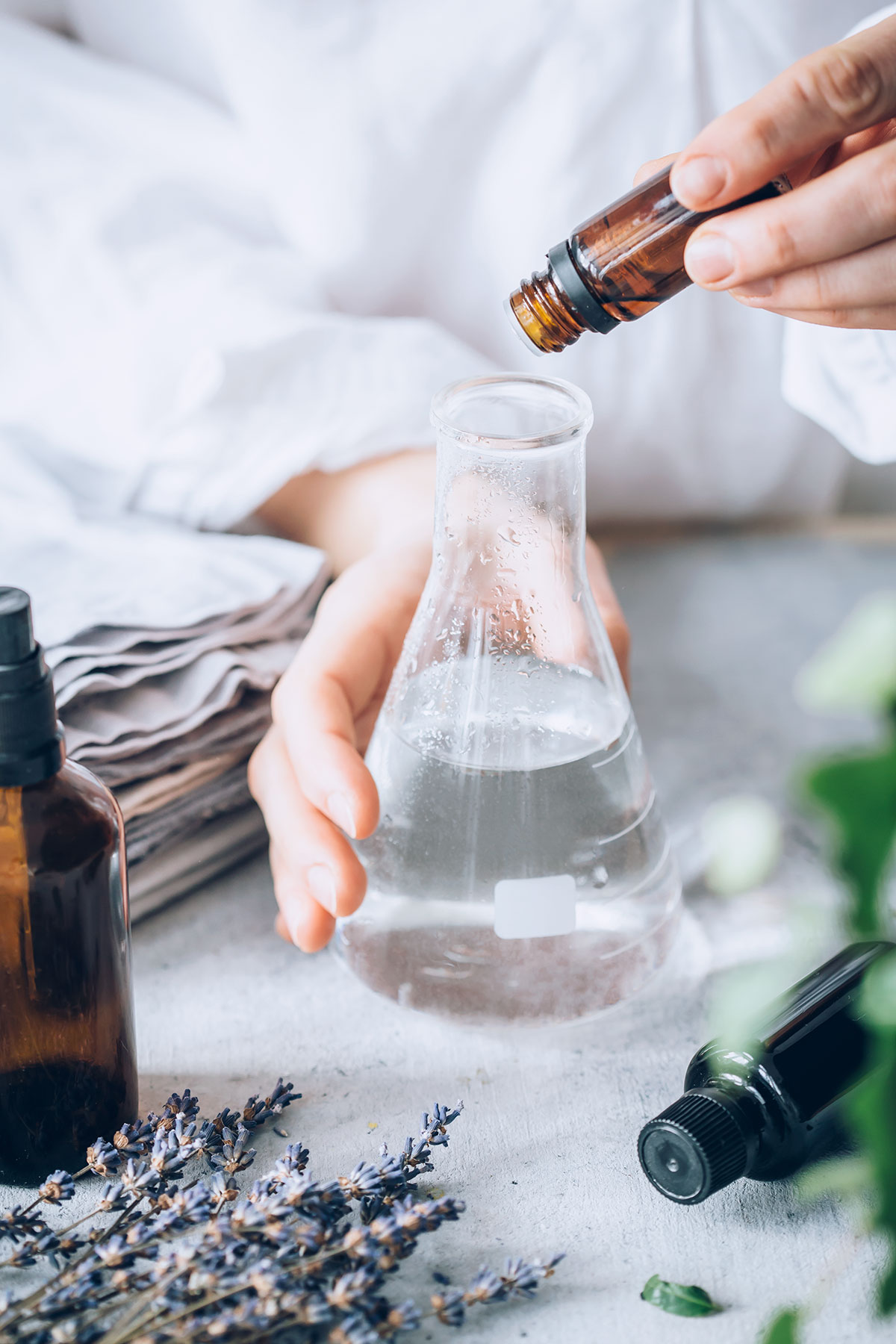 The trick to making a linen or room spray with essential oils is to use a high-proof alcohol. Water and essential oils don't mix so the combination in a DIY spray leaves you misting water most of the time.
Instead, use grain alcohol (190 proof) or the highest proof you can find. Add the alcohol and essential oils to the bottle first and let them sit for a few minutes for the alcohol to incorporate the essential oil. High-proof alcohol acts as a solvent to dissolve the essential oils so they can be mixed into a water-based room spray without separating. Then add the distilled water and shake to combine.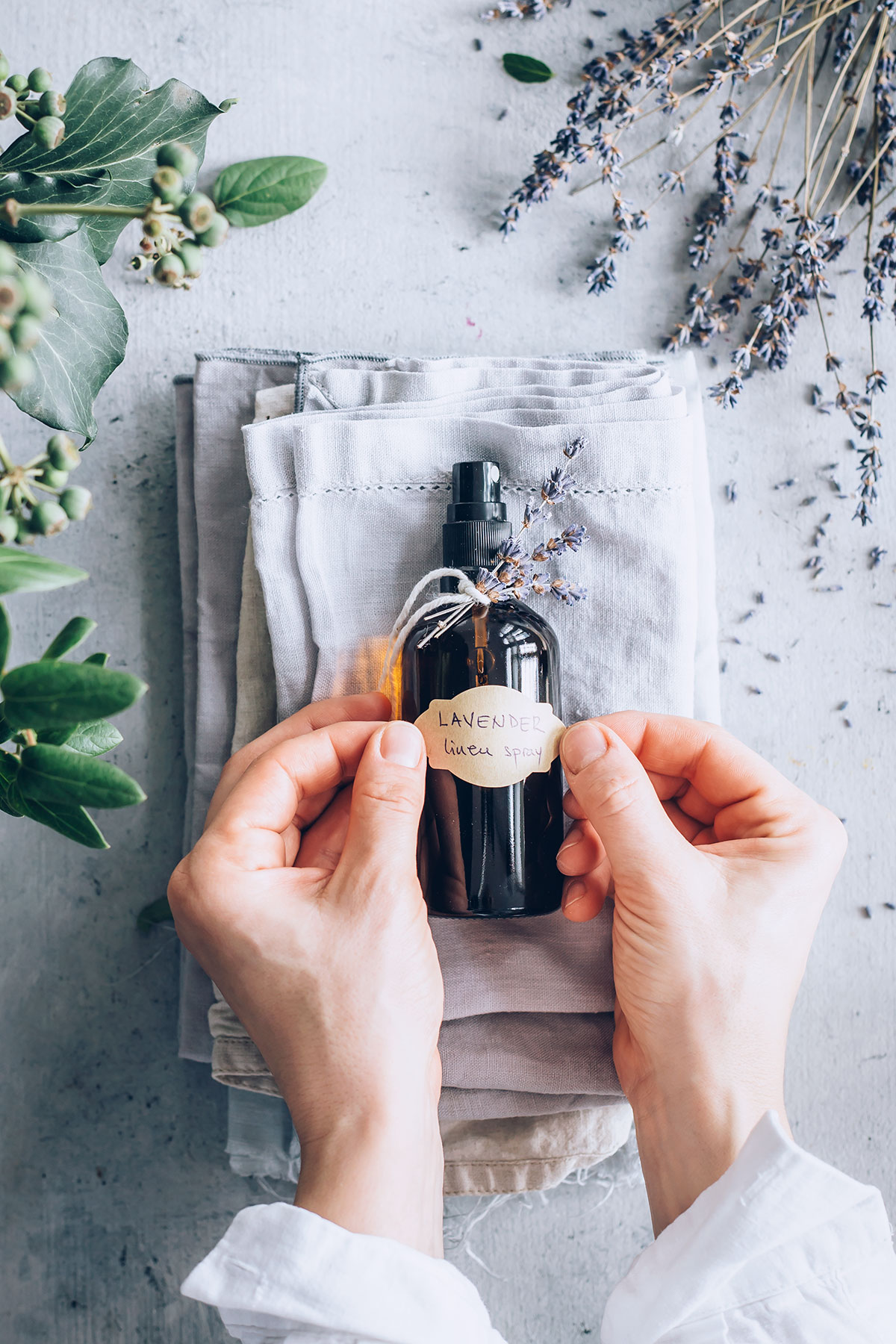 So easy, right? Add a pretty label and you have the perfect gift. You could even make it into a gift basket by adding a few kitchen towels or linen napkins. Or even a set of handy dryer balls.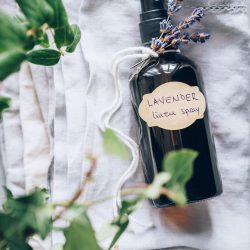 DIY Lavender Linen Spray
Ingredients
almost 1/2 cup distilled water

2

tablespoons

vodka or grain alcohol

40

drops lavender essential oil

Glass spray bottle
Instructions
Add the vodka or grain alcohol to a 4-ounce spray bottle and then add the lavender essential oil.

Let sit for 5 minutes then fill the bottle with distilled water.

Replace cap and shake well.

Shake before each use.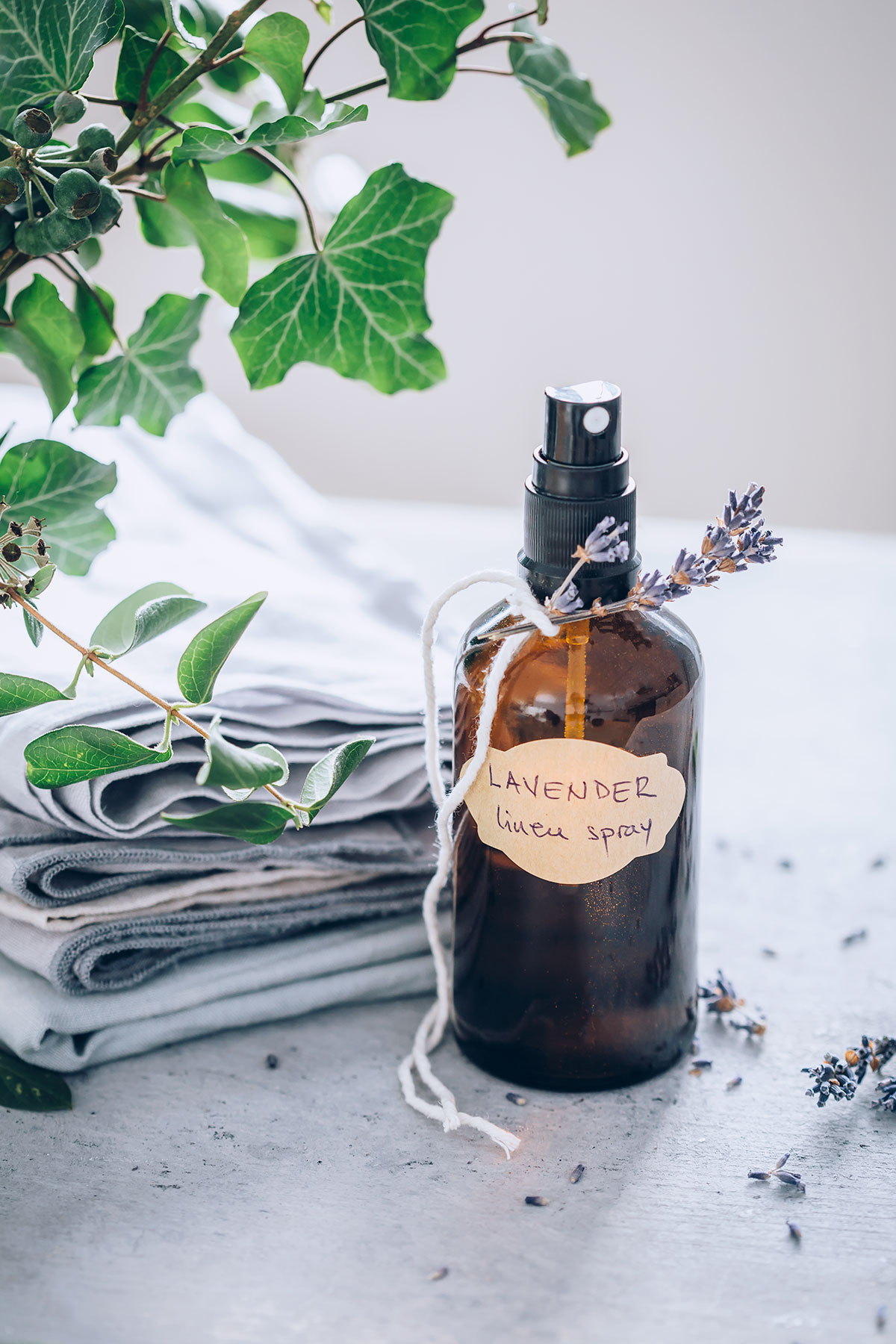 Photos by Ana Stanciu
56