We love citrus essential oils, and orange essential oil is as close as a smell can get to sunshine. Not only does it strike the perfect balance between freshness and sweetness, it also has loads of additional qualities that make it the perfect oil for a wide range household uses.
Research has shown that sweet orange oil is one of four essential oils to exhibit broad spectrum germ fighting abilities. Effective as both an anti-fungal and anti-bacterial agent, adding orange oil into your natural cleaning regimen means you'll be able to stay on top of any unwanted microbes, and your space will smell great to boot!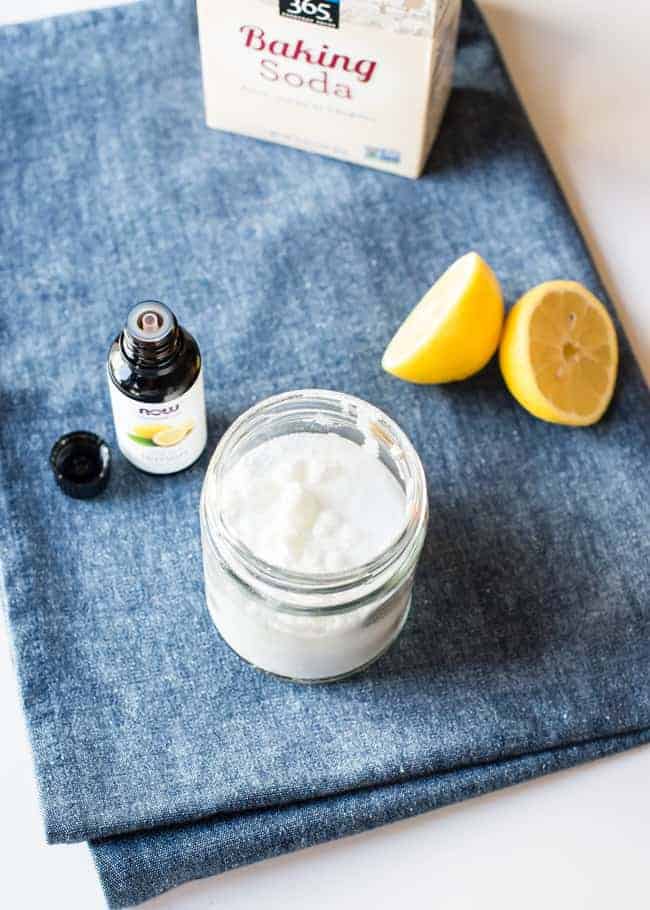 We've put together a room-by-room run down of some simple ways you can use orange essential oil around the home:
Kitchen Orange Oil Uses
The kitchen can be a place where some of the most harmful bacteria thrives, so keeping clean countertops and cooking surfaces is key. Adding 10-15 drops of orange essential oil to your own favourite natural cleaning products is one way to go, but if you're looking for new ways to deep clean, try:
1. Natural Surface Cleaner
Whip up this easy countertop and surface cleaner. It blends in tea tree oil for some extra germ fighting power. Use 6 drops of orange oil instead of 3 drops of grapefruit oil.
2. Degreaser
Much like lemon oil, orange oil added to this dish soap mixture can cut through even the thickest, greasiest buildups.
3. Oven Cleaner
Combined with baking soda, pine oil, and tea tree oil, orange oil works well here to scrub away all of those baked-on layers of buildup up you've been trying your best to ignore.
Bathroom Orange Oil Uses

In addition to the kitchen, your bathroom is also a haven for nasty germs. From unpleasant odors to hard-to-clean tiles, orange oil can help:
4. Shower/Tub/Tile cleaner
Blend together vinegar and soap with some germ fighting essential oils for a cleaner that can eliminate soap scum, and battle the build up of dangerous mould and mildew. Use 15 drops of orange oil in this great recipe.
5. Air freshener
Keep a small bottle of this on hand for those times when the bathroom needs a boost of fresh air. Use 15 drops of orange oil, and 15 drops of peppermint oil for the perfect bathroom blend.
6. Sweeten the stale spots
Refresh those stale or musty nooks and crannies. Place 5 drops on a small cotton ball or pad and set it at the bottom of your waste basket, replacing as often as needed. Or add a few drops is inside of the toilet paper roll, so that each time the paper is pulled, the air is subtly sweetened.
Bedroom Orange Oil Uses
7. Linen spray
Blend orange oil together with witch hazel in a small spray bottle and you've got yourself a linen spray that can kick the stale out of your sheets, and fight any lingering bacteria there as well. In the morning, pull back the blankets and give the sheets a good spray, leaving then to dry for a few minutes before making the bed.
And when you slide back in at the end of a long day, it adds a nice self-care feel. For this recipe, try adding 6 drops of orange oil and 4 drops of either lavender, vanilla, or ylang ylang to add some warming, relaxing notes.
8. Closet and drawer refresher
Put a few drops of orange oil to a cotton ball or pad, and set it deep into any drawer that tends to become stale. You can also make your own sachets with dried cedar chips and add some orange oil to the wood before tying them up. Tucking cedar into closets or drawers will also help to keep the moths away.
Living/Dining Room Orange Oil Uses

9. Use a reed diffuser
Make your own stylish essential oil diffuser and place it in any high traffic area, carrying the scent of oranges throughout your home for a happy, uplifting energy. 
10. Wood floor or furniture polish
Do you have wood floors or furniture in need of cleaning or sprucing up? Try these all-natural orange oil cleaning/polishing solutions.
11. Fabric refresher
When you find your couch, dining chairs, or other furniture have become stale or stinky, whip up a batch of this natural fabric refresher. With just a bit of baking soda, water, and a few drops of sweet orange oil, your fabrics will smell clean and crisp in a flash.
12. Footwear odor eaters
Since orange is so effective at combating bacteria and fungus, it's the perfect essential oil to use when you need to fight the funk in your footwear. Tossing some natural odor eaters into skates, cleats, slippers, or any other footwear that tends to see a lot of sweat and not a lot of cleaning is a great hack—and anyone around your front hall, closet, or mudroom will thank you. Use orange oil as the citrus oil of choice.
13. Natural pesticide for plants
If you've ever dealt with aphids around your house plants, you know how difficult they are to get rid of. Turns out orange oil is also great as a pest deterrent, and since it's all natural and plant-based, it won't harm your greens. 
Whether you are looking for some extra germ fighting power during cold and flu season, or you're just trying to keep everyday stains, odors, and stale air at bay, using sweet orange essential oil is a great way to get your whole home clean and smelling Florida fresh.
96