Try this simple yet elegant reed diffuser, which draws up fragrance from diluted essential oils and gently releases them into the air. It also comes together in a matter of minutes, and you can customize your blend to suit the room's purpose. This one is great for the bedroom!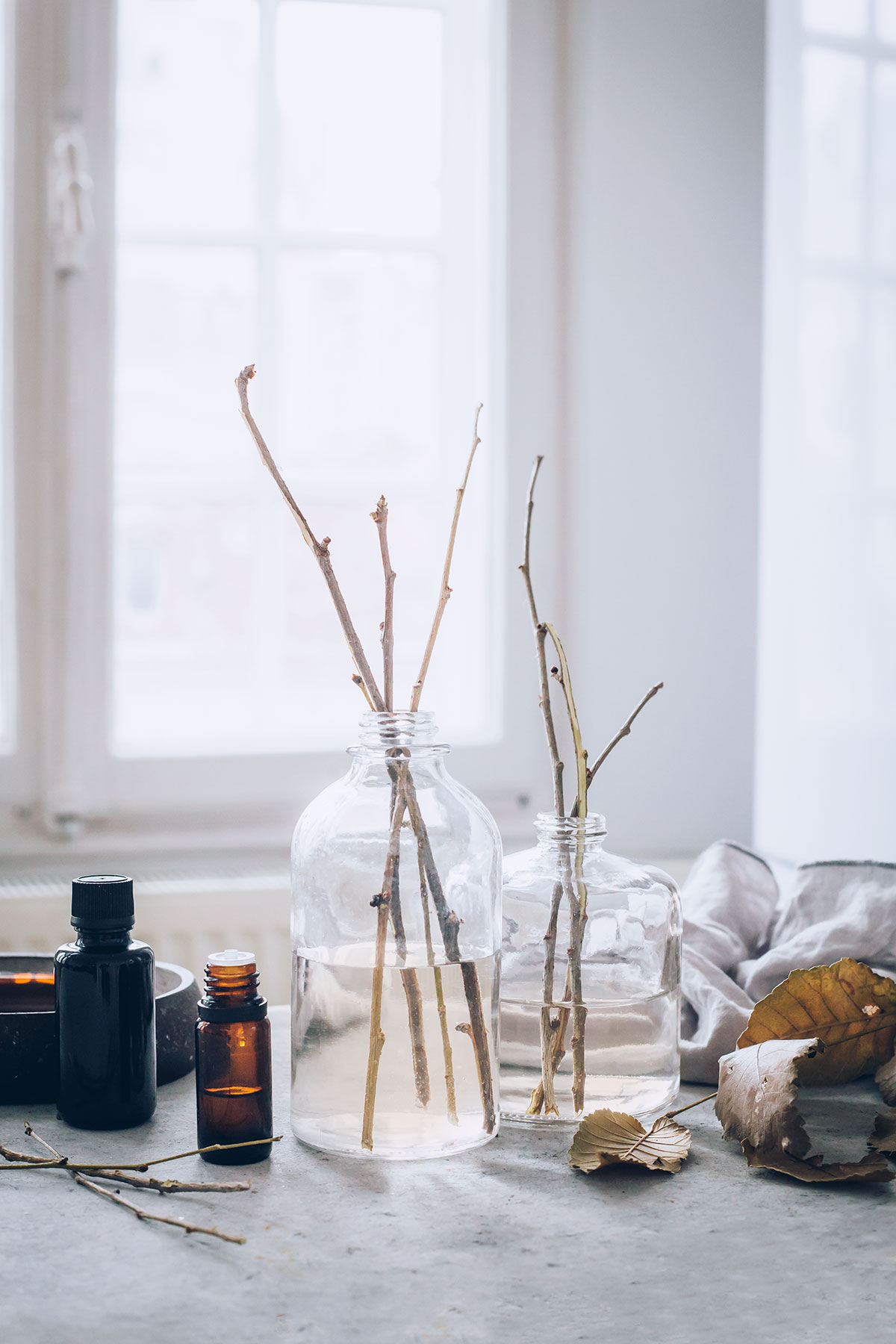 Your nightstand is the perfect spot for a reed diffuser. Fill yours up with a scent to calm worries from the day and promote sweet dreams.
A reed diffuser is a good place to use economical essential oils that have a strong scent. You want an aroma that can scent the room without having to worry about conserving drops. Some ideas: lavender, lemon, sweet orange, clove, juniper or peppermint. Rose and jasmine absolutes are good options, too. And if you want your diffuser to have a stronger scent, just add more essential oil.
Aroma Ideas for your diffuser
Wake-Me-Up: 15 drops each sweet orange and peppermint
Sweet floral: 25 drops jasmine absolute
Just Breathe: 15 drops juniper and 10 drops pine or rosemary
Get Cozy: 10 drops each Clove, Cinnamon and Vanilla
Clean Combo: 10 drops each lemon, sweet orange and grapefruit
Stress Reliever: 20 drops lavender, 5 drops patchouli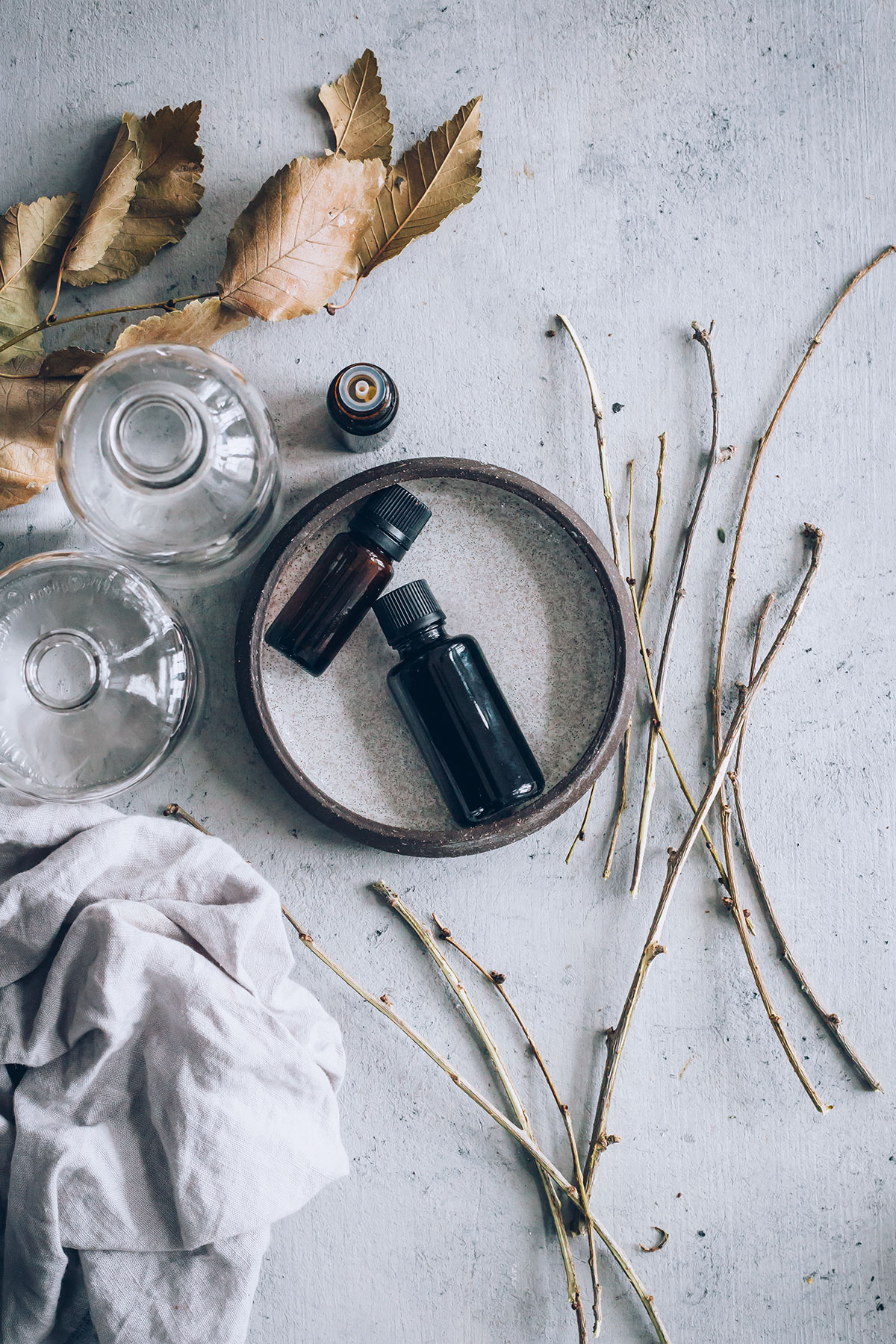 You can buy diffuser reeds or cut off the sharp ends of bamboo skewers. You can also forage up a rustic array of tiny twigs. Search thrift stores for glass bottles to repurpose. Bottles with a narrow neck work best. Just make sure they're clean and completely dry before using.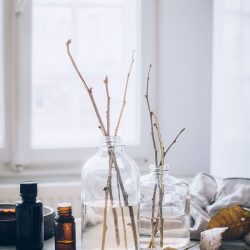 Bedside-Dream DIY Reed Diffuser
Instructions
Measure and pour the carrier oil into a glass bottle.

Add the essential oils to the carrier oil and swirl the bottle to combine.

Insert the reeds and let them sit in the oil for 1-2 hours, then take them out and turn them over to expose the oil-soaked ends.

Flip the reeds every couple of days and add more essential oils as the scent fades.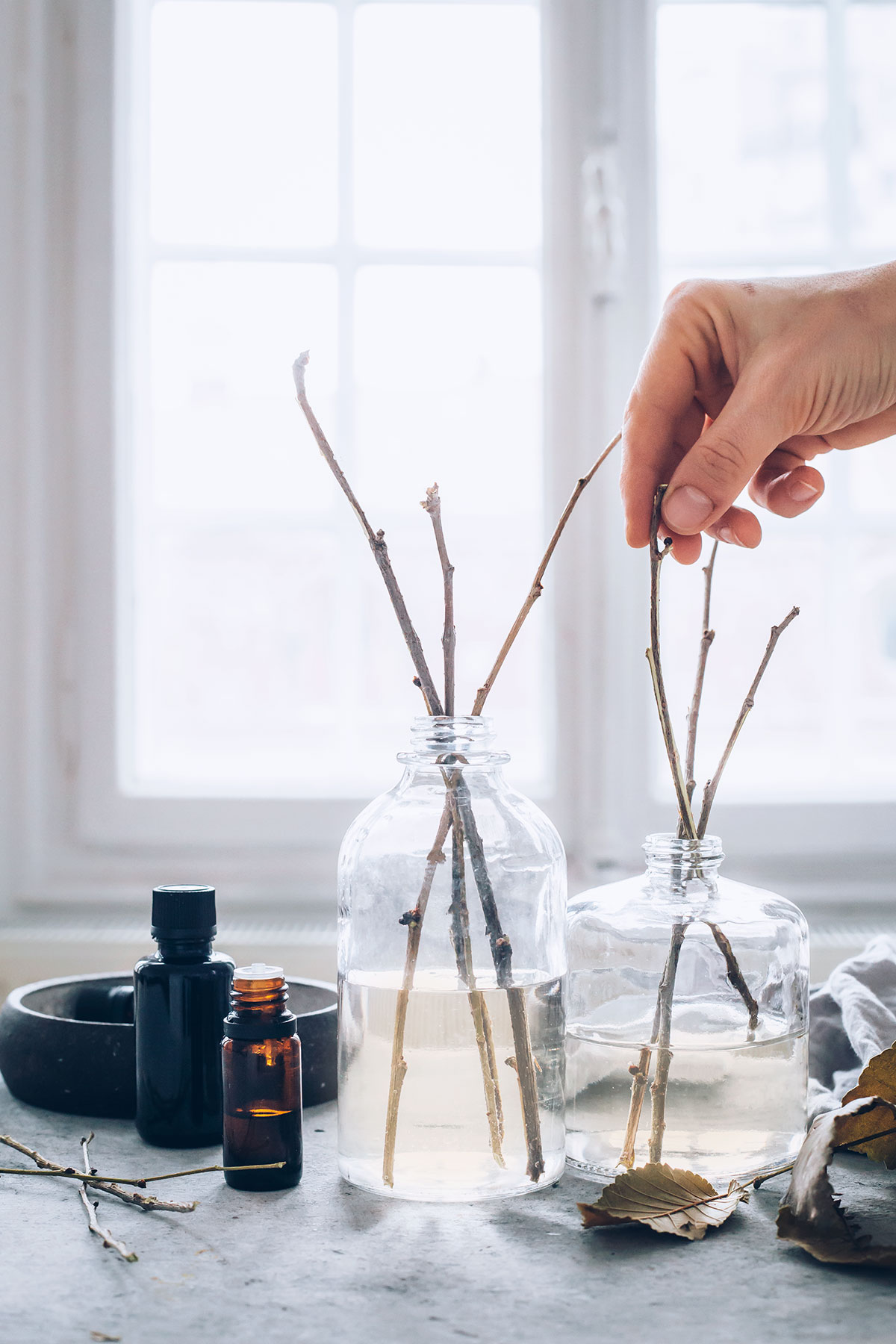 Photos by Ana Stanciu
181