There are plenty of Halloween costume ideas out there, but now it's time to get momma dressed! DIYing a Halloween costume is part of the whole Halloween experience. It's a great time to let your creativity shine with these 25 DIY Halloween costumes for women!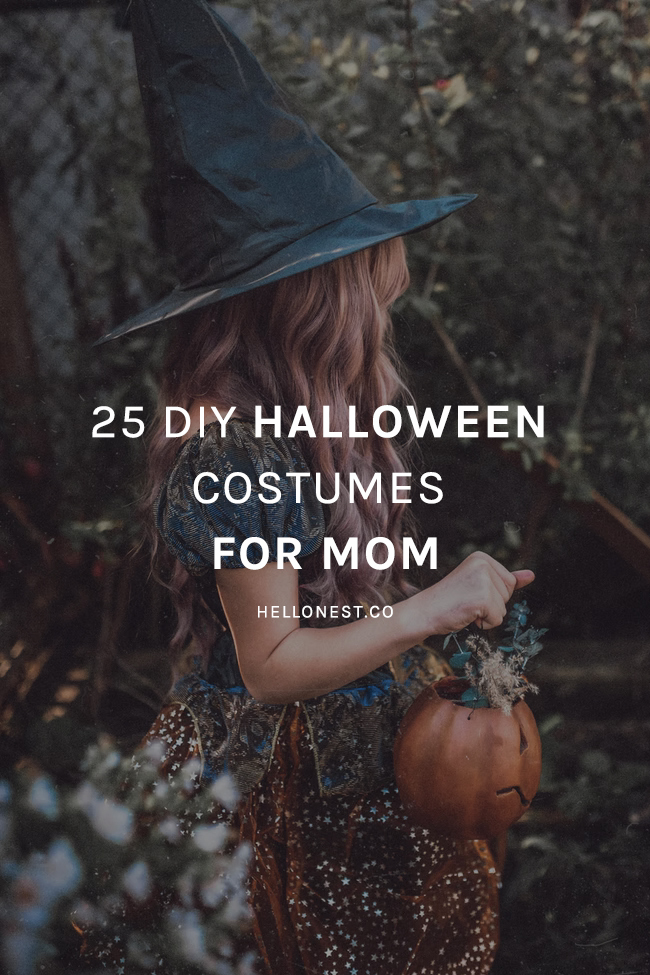 25 Halloween Costumes for Women
1. Pregnant skeleton and matching husband – Make It Love It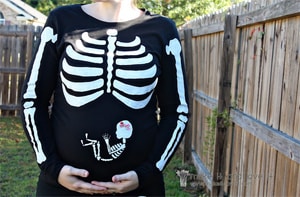 Pregnant? Here is a costume that is as spooky as it is fun – and a matching one for the hubby.
2. Practically perfect in every way – Keiko Lynn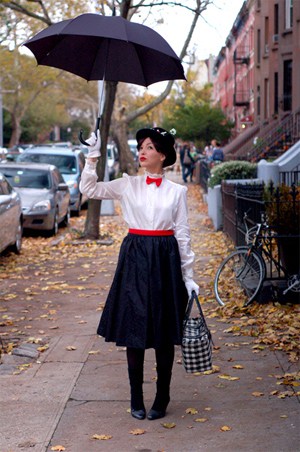 This is simple as can be: just put together a Mary Poppins look with items that you already own, and the obligatory umbrella.
3. The Bachelor contestant – Camille Styles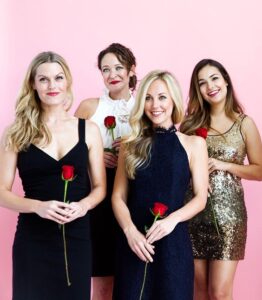 All it takes it your fancy dress and a single red rose in your hand – bonus if some of your friends dress up the same!
4. Tooth + Tooth Fairy costume DIY tutorial – Julie Ann Art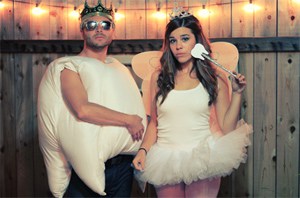 A great idea for couples – him as the tooth and her as the Tooth Fairy! Plus, his costume is made of pillows – so fluffy!
5. Monika vs. the volcano – On My Honor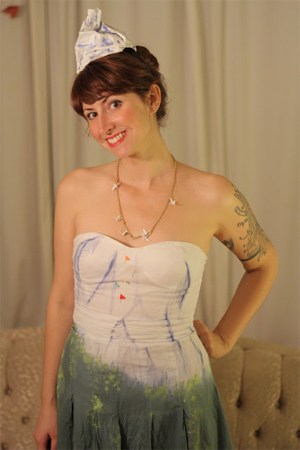 It may be unusual and time-consuming to go as a mountain, but it certainly looks amazing and novel!
6. Foxy lady – Sew Wrong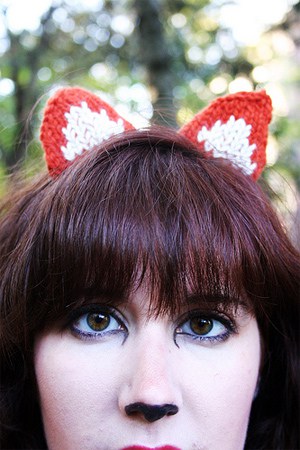 A quick last minute idea: crochet these fox ears and put on a furry vest: there you have it, now you're a fox!
7. Hot chocolate costume – Studio DIY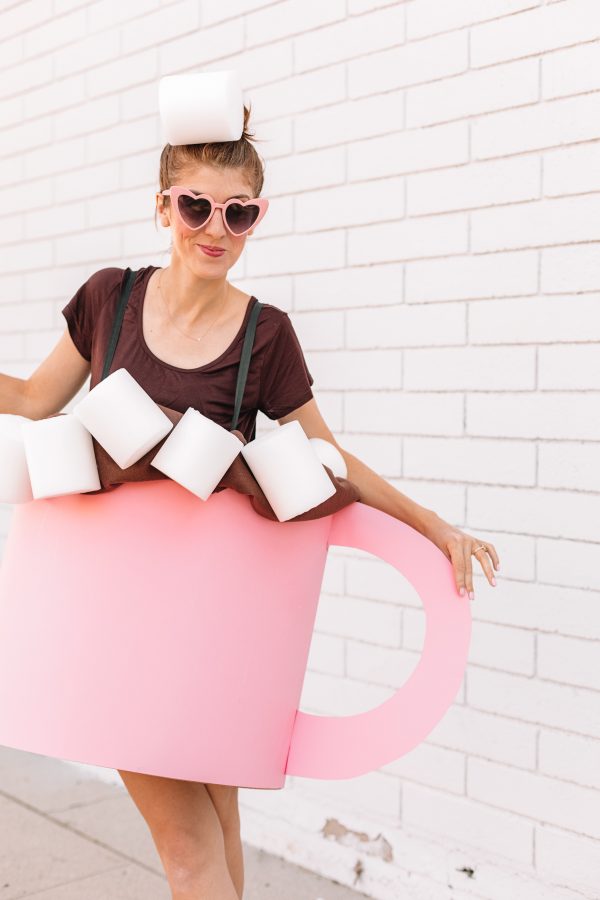 Why not dress like your favorite treat, for a change?
8. Audrey Hepburn – House of Health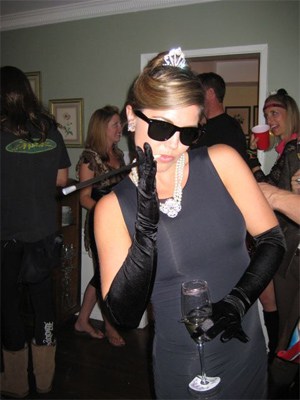 You know how they say the little black dress is a versatile piece? It's true: you just add a tiara, pearls and gloves and you're having Breakfast at Tiffany's!
9. Silent film stars DIY Halloween costume – Shrimp Salad Circus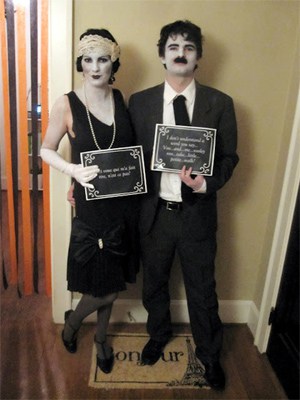 With lots of white make up and a flapper dress, you can turn into a silent movie star. Bonus points if the Halloween party is in a black and white room.
10. DIY cavemen costume tutorial – The Train To Crazy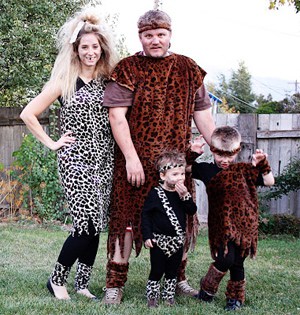 From your smallest to your largest family member, anyone can be a caveman! Warm-weather friendly.
11. Leopard costume – Something Delightful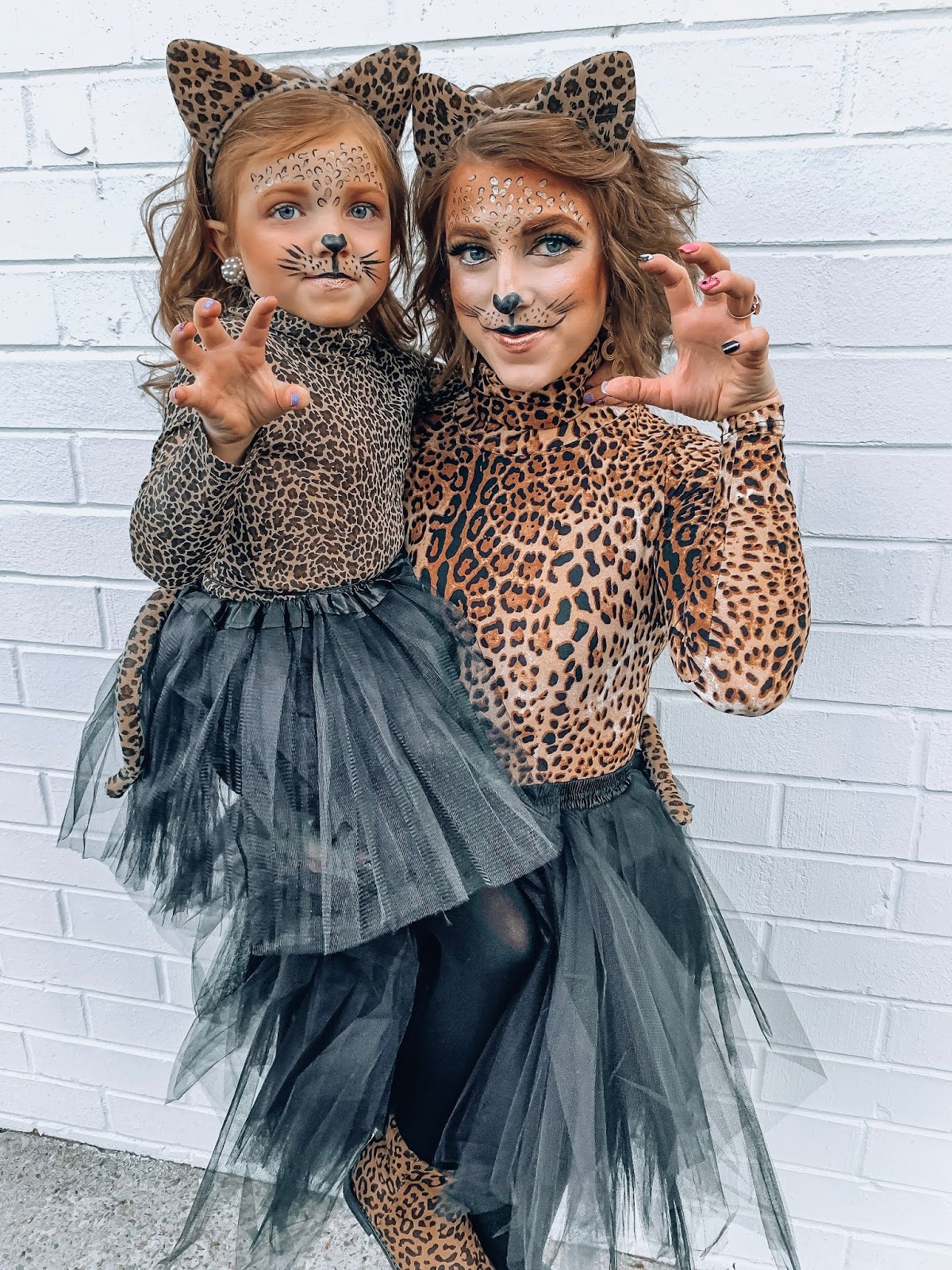 A little makeup, some leopard print and an ears headband is all you need for this leopard costume.
12. Sweet treats family – Capturing Joy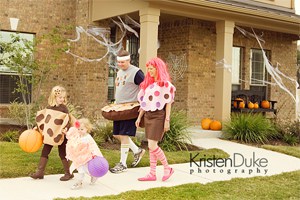 Sweet costumes are not exclusive to children. How about an entire family of treats?
13. Little Red Riding Hood costume via By Jen Rose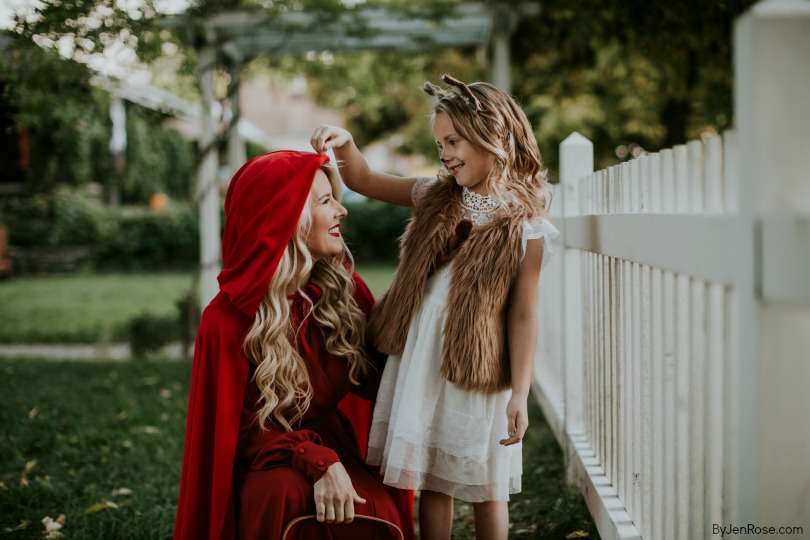 This dreamy costume is sure to get the attention of all the little girls on your block!
14. Scarecrow costume – Lolo Webb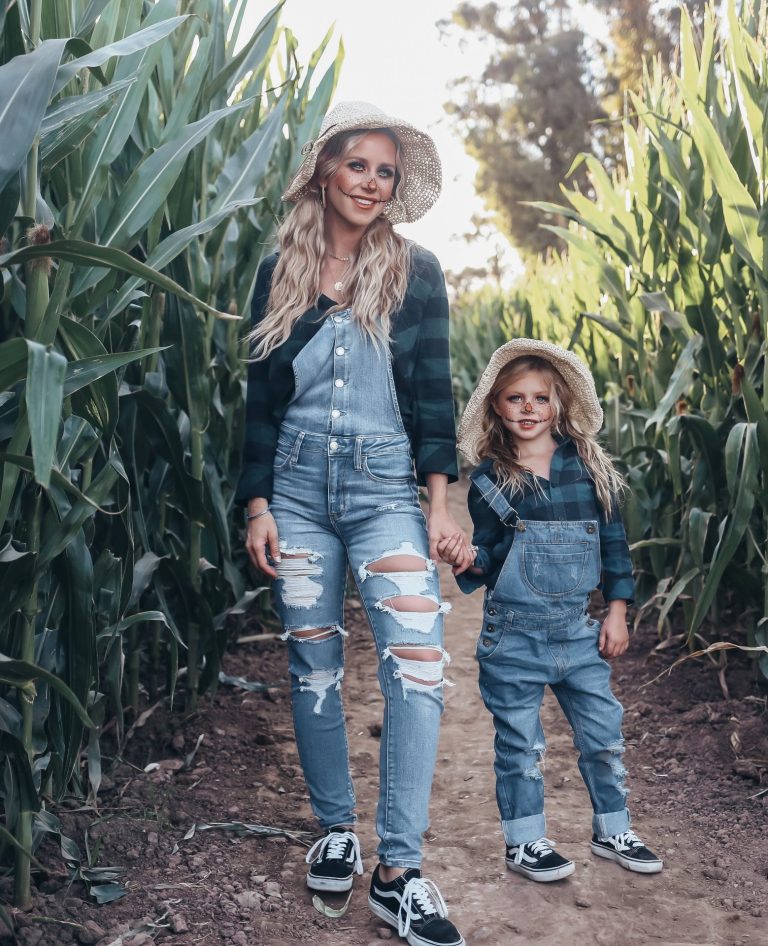 Super easy to make with some denim overalls and a straw hat!
15. Classic B.L.T. – Parents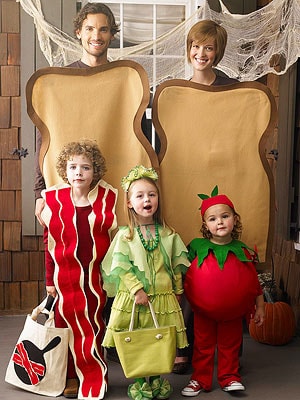 Turn the kids into bacon, lettuce and tomato, while you and the hubby dress up as toast. Fun Halloween breakfast, right?
16. Troop Beverly Hills costume – Camille Styles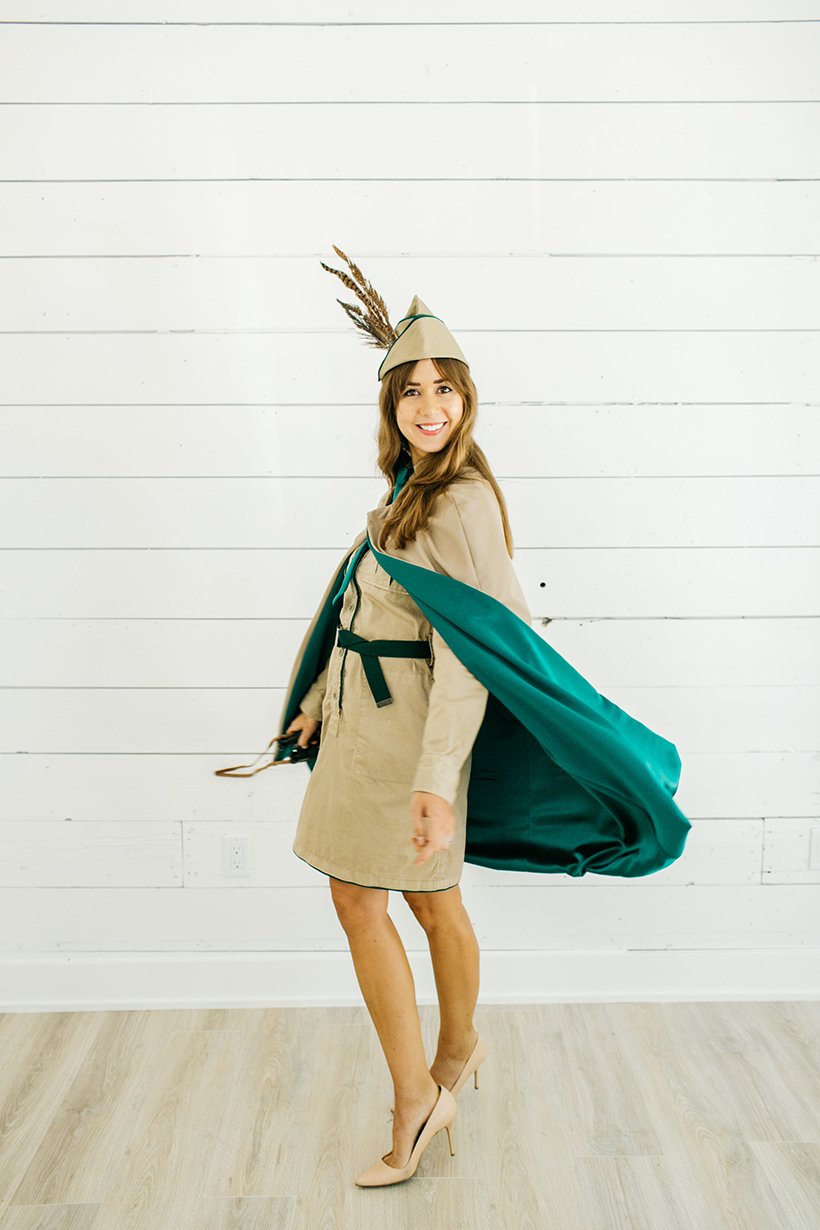 Missing the girl scout days? This costume is great by itself or if the entire family wears matching costumes.
17. French Croissant costume – Oh Happy Day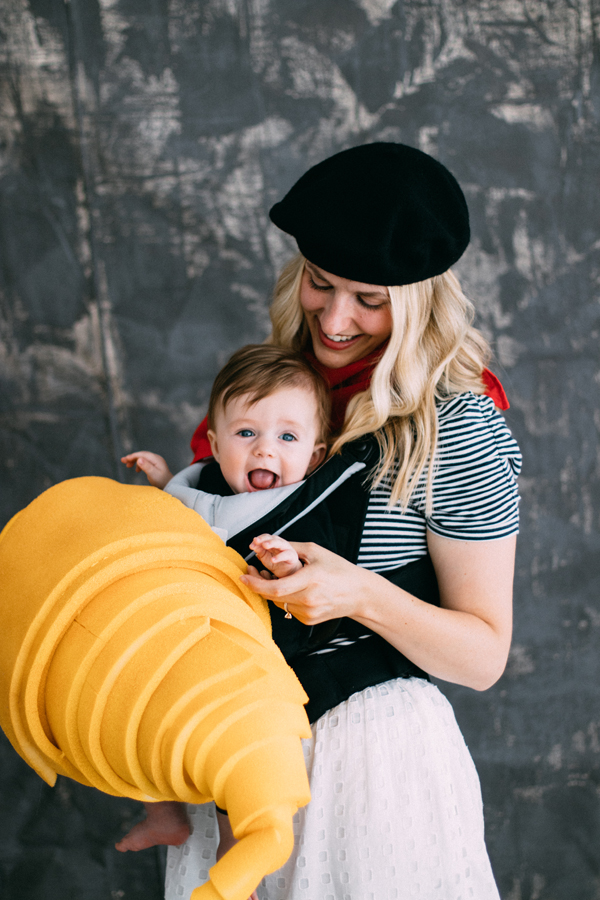 New moms are so lucky to be able to enjoy this tasty French croissant costume!
18. Star Wars Costume – Lovely Indeed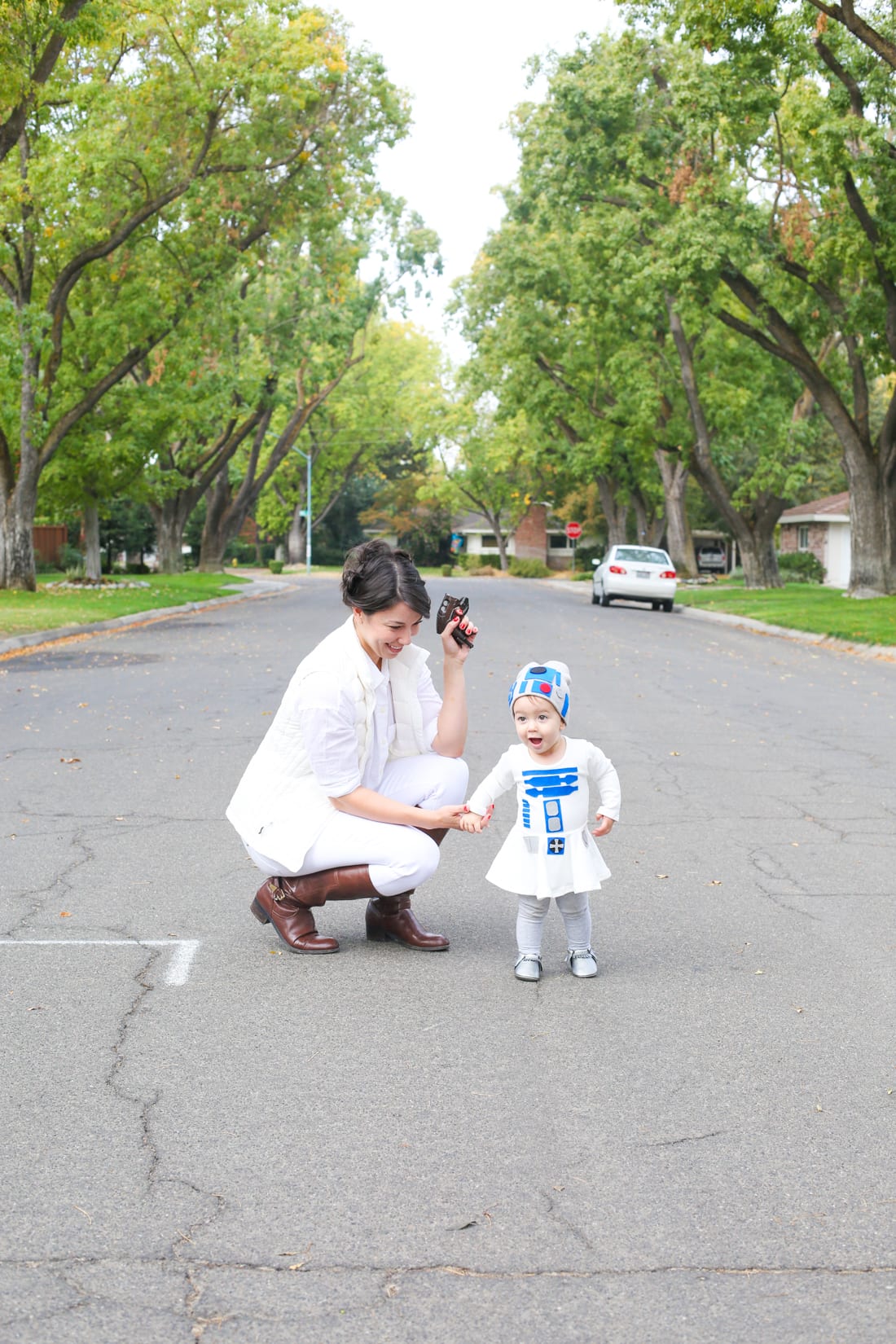 You reach cuteness overload when you're Princess Leah and your little one is R2D2!
19. Clueless Costume – SydneStyle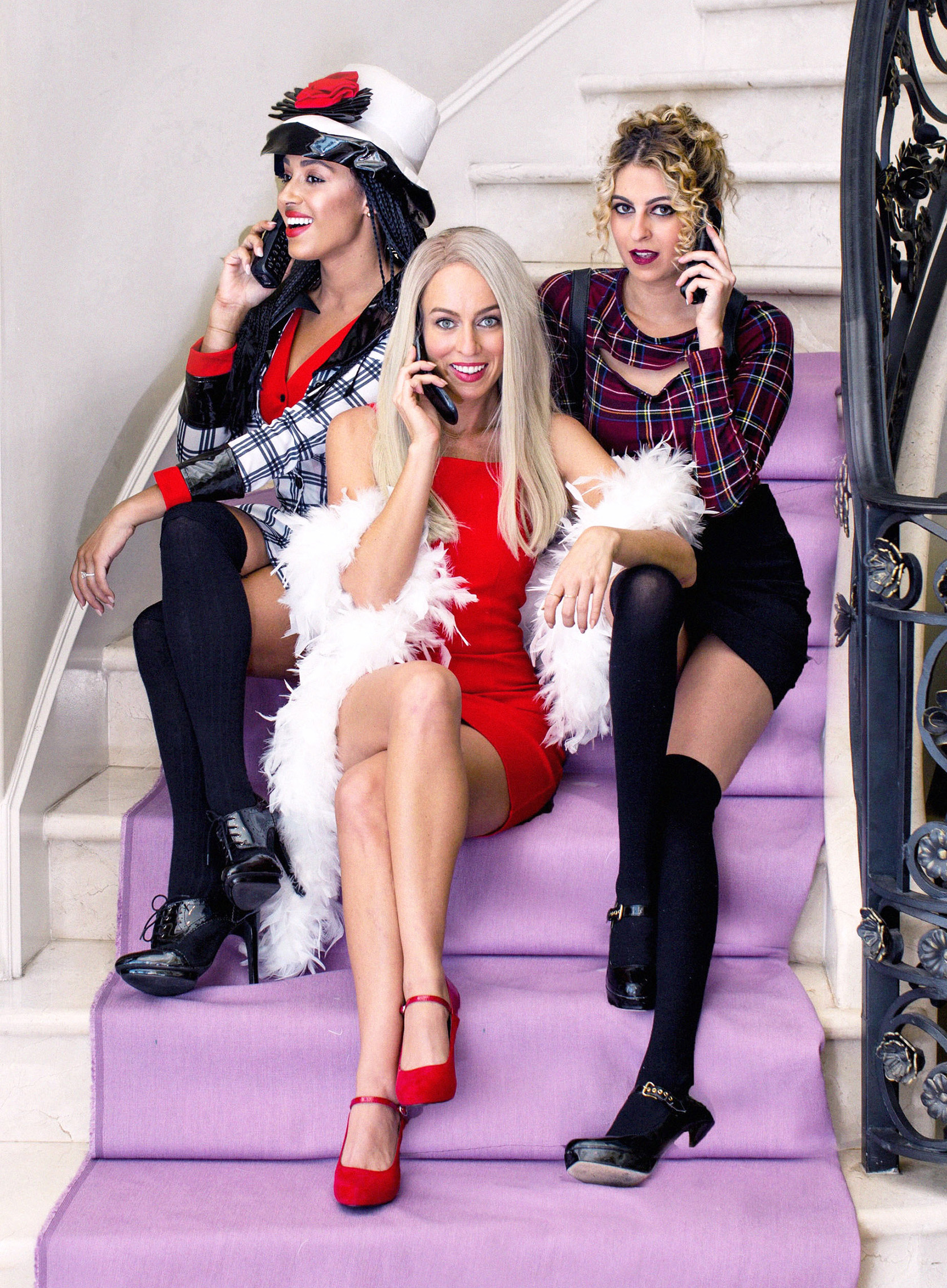 20 years after, this movie is still fetch! And so are Cher Horowitz' outfits.
20. Pan Am costume – Instructables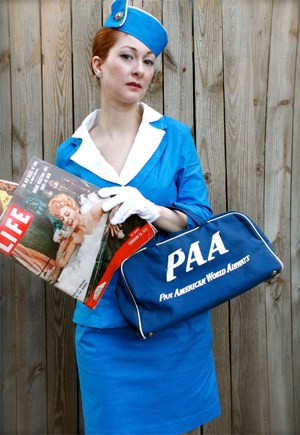 Combine your love for period dramas with your love for period dress-up in this lovely Pan Am costume.
21. DIY Squid Game Costumes – Brit + Co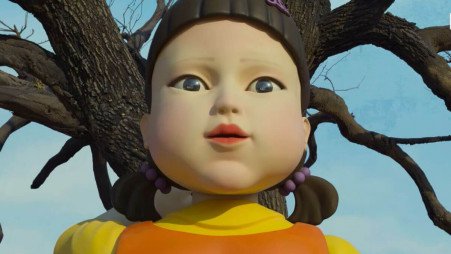 Will you be a player, guard, or the creepiest giant doll in recent TV history?
22. Carrie Bradshaw Costume – She's Fun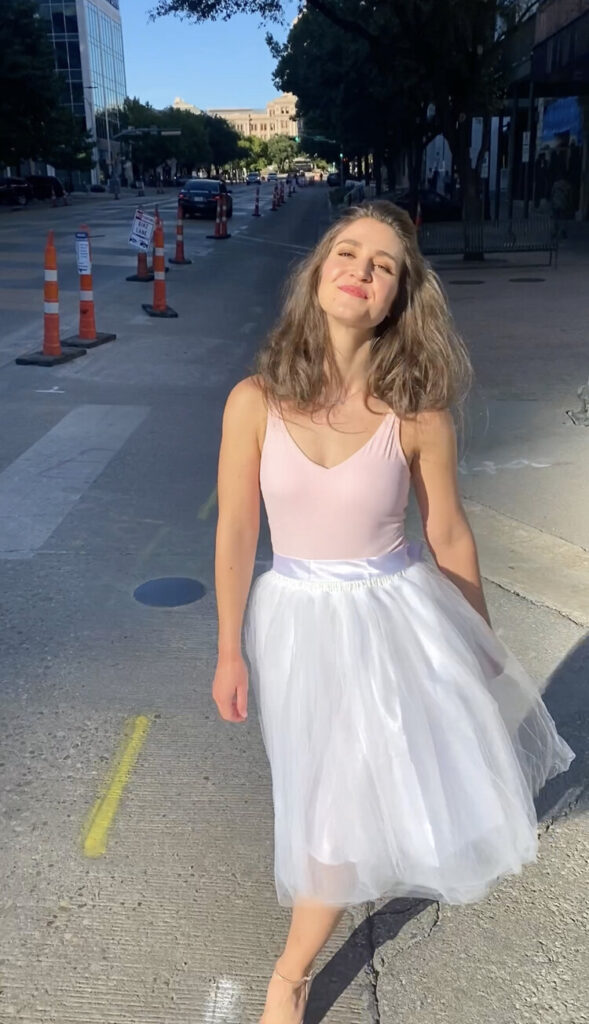 The best costume for any fashionista, getting the Carrie Bradshaw look is as easy as putting on a tutu!
23. Lady Bird Owl Costume – A Beautiful Mess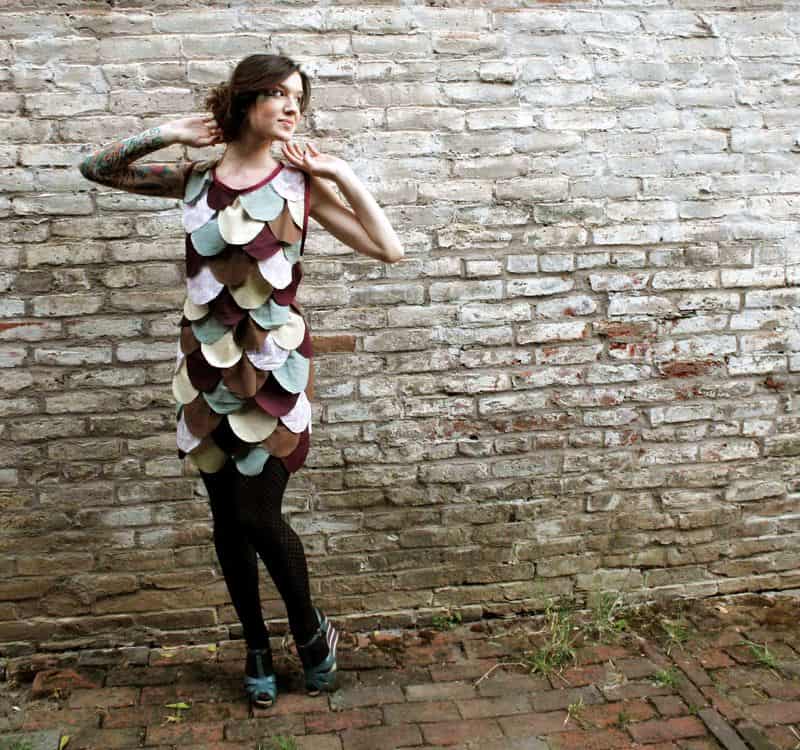 If you are willing to invest a little time, you can morph into a chic, trendy owl.
24. A Better Bat Costume – Evil Mad Scientist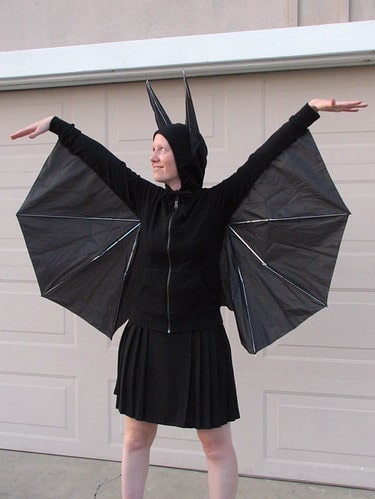 How many of us have a broken umbrella lying around? What a clever way to reuse a simple umbrella.
25. The Queen's Gambit – Elite Daily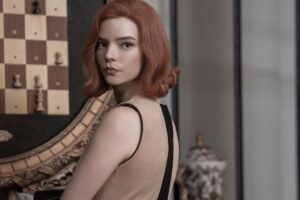 Whether for yourself or the entire family, you can't go wrong with one of the most popular Netflix shows of the year, The Queen's Gambit.
So, what's your Halloween costume plan?
1