This is a sponsored post written by me on behalf of CuVerro. All opinions are 100% mine.
Batten down the hatches, cold and flu season is in full swing. On average, somewhere between 5% to 20% of us will come down with the flu this year. Everything from taking public transportation to eating dinner out to spending time at the office can put us at risk for catching a serious case of the flu. And since 80% of germs are transferred by touch, we're usually carrying around more germs than a standard toilet seat without even knowing it. And that's just on our cell phones!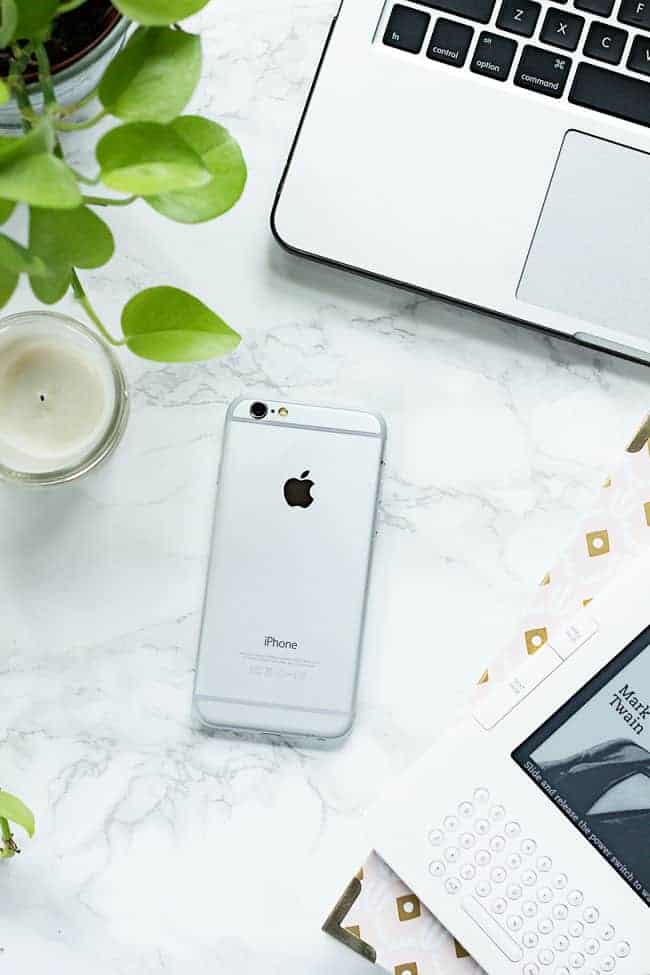 Since we spend hours a day touching our cell phones, playing on our iPads, and typing away out our keyboards, our tech devices are usually some of the biggest culprits when it comes to harboring dangerous flu germs. But of all the gadgets we use on a daily basis, our phones are especially prone to bacteria buildup. Since most of us are on our phones all the time, and they go basically everywhere with us (including the bathroom—eww!), it's safe to say they are pretty gross.
In fact, studies have shown that most phones test positive for potential disease-causing microbes, and because you're constantly touching your phone, all that grossness just gets transferred right back to your face.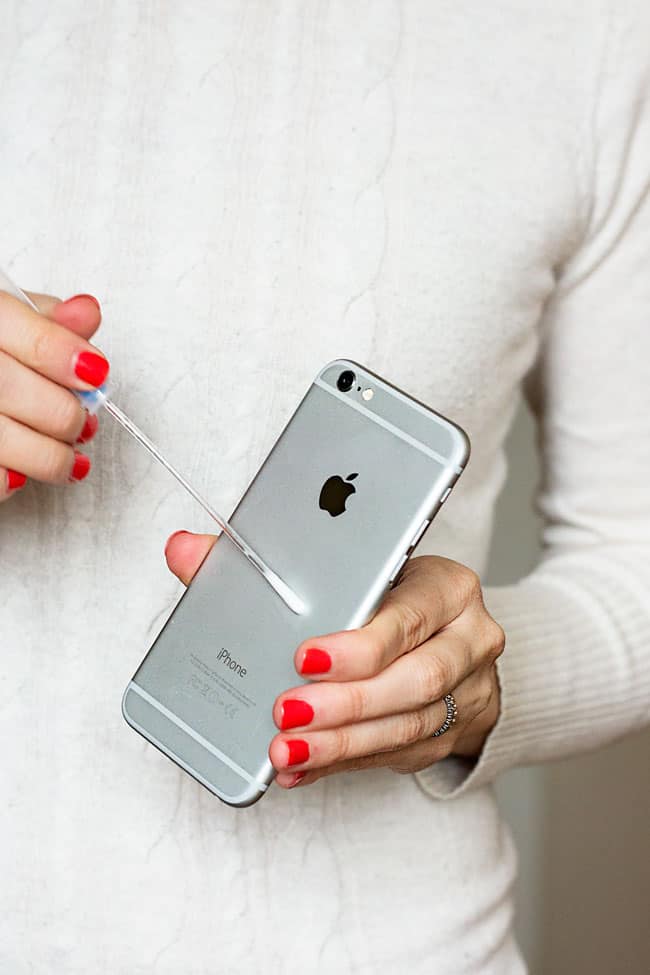 To put this hypothesis to the test, I decided to see just how dirty my own gadgets really are. Starting with my cellphone, I used Hygenia's ATP testing tool to find out how much bacteria I'm being exposed to on a regular basis.
And let me tell you, it wasn't pretty.
Even though I clean my gadgets regularly, my phone still clocked in at a whopping 716. For the sake of comparison, anything over 300 is considered "unsanitary", so it's safe to say my phone was practically a disaster waiting to happen. And my other tech tools weren't far behind. Everything I tested was well over and above the sanitary cutoff, despite the fact that I cleaned most of them a week ago after my husband came down with a bad stomach bug.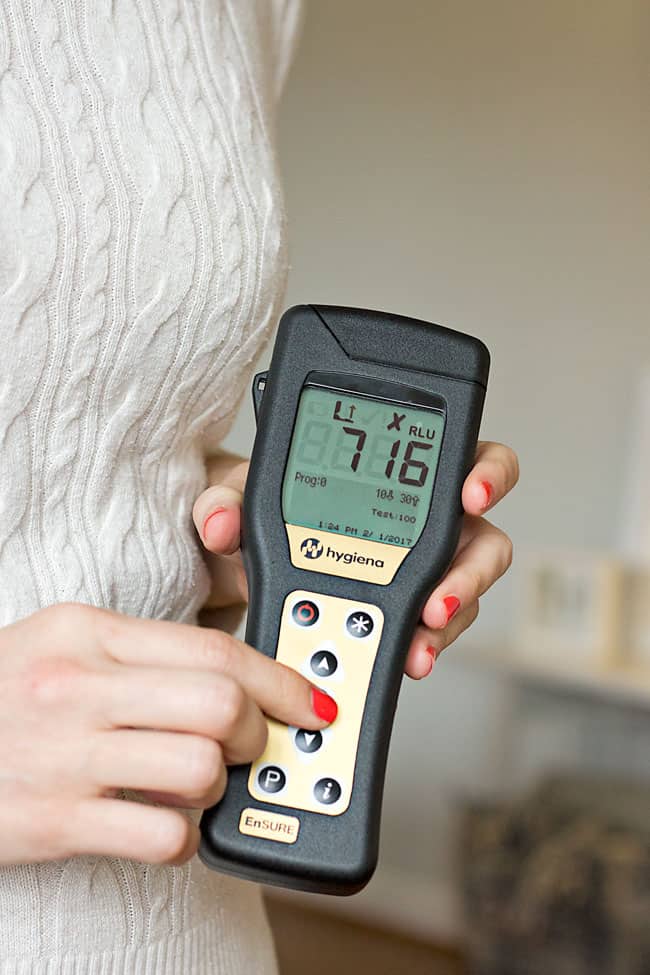 For years, stainless steel has been the material of choice for things people touch like door handles, faucets, etc. Although stainless steel may look clean, its can still harbor harmful germs for days, weeks and even months. The same is true for other common materials like plastic and even wood. They are all equally prone to harboring germs and transmitting cold and flu viruses weeks after the original contamination.
However copper is different. Antimicrobial copper is the ideal material for any surface you touch because it kills bacteria and keeps on killing it, even after repeated contamination. Copper has even been proven by EPA testing to kill 99.9% of bacteria within 2 hours of contact.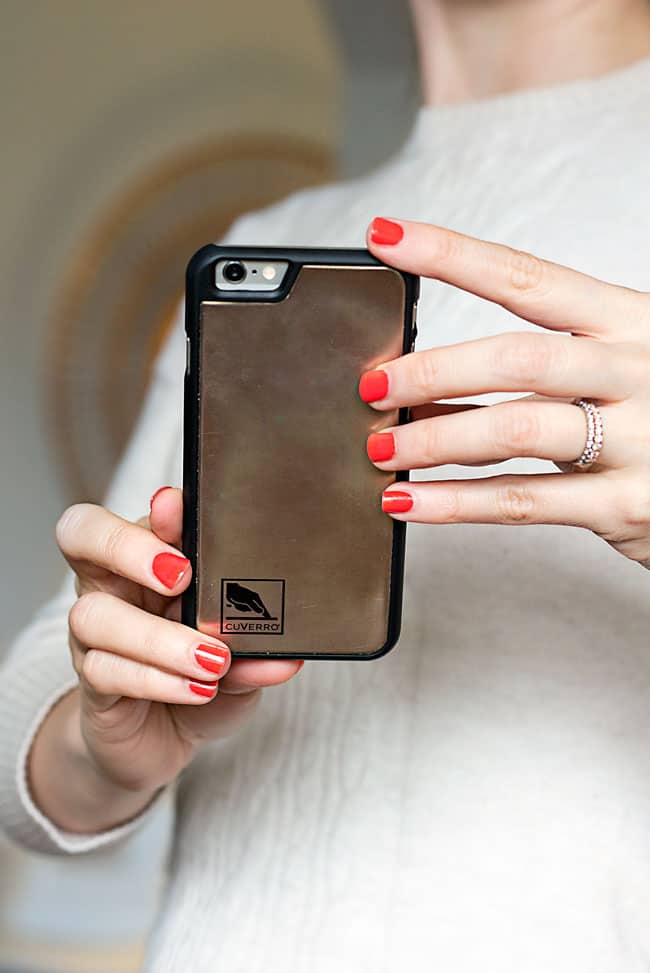 Thankfully, CuVerro manufacturers make many copper products to help keep common touch surfaces cleaner and our gadgets just a little more sanitary. Their manufacturers sell everything from copper sinks to cabinet handles, and you can visit the CuVerro website to get your own cellphone case so you can put the germ-killing power of copper to work immediately. Simply by swapping out your standard cell phone case for a CuVerro one, you can start reaping the benefits of fewer germs and potentially fewer illnesses every year.
To get an idea of how much cleaner my copper cellphone case was, I did a quick test using the ATP testing tool and let's just say I was pretty shocked (in a good way!) by the results.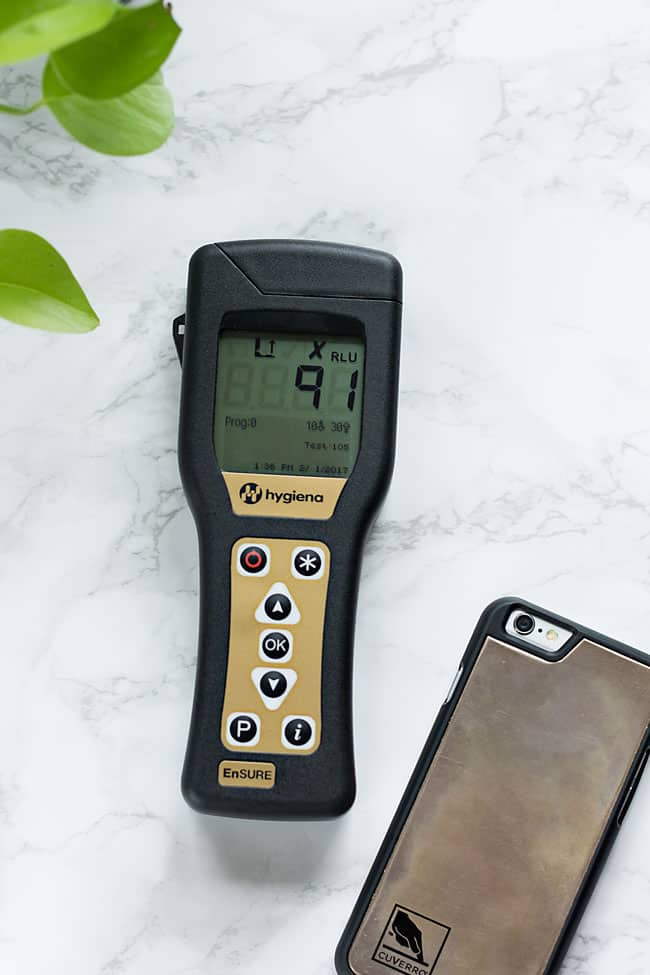 And that's without even cleaning it first.
I think it's safe to say that if only CuVerro copper surfaces were used in more places like hospitals, schools and gyms, the world would be a much cleaner place. Go to CleanAsCopper.com to learn more.
Enter to Win
CuVerro is giving Hello Glow a Cross Century Copper Ballpoint Pen made with CuVerro and an iPhone 7 Case made with CuVerro antimicrobial copper and we will give them to a reader chosen at random. Enter using the form below.
a Rafflecopter giveaway
https://widget-prime.rafflecopter.com/launch.js
RULES
One lucky reader will win a CuVerro gift set! The prize includes (1) Cross Century Copper Ballpoint Pen made with CuVerro® and (1) iPhone 7 Case made with CuVerro® Antimicrobial Copper. The giveaway, which is sponsored entirely by Hello Glow, is open to U.S. residents only (sorry, international friends) 18 or older and will close midnight 03/01/17.
0