Yoga should be about relaxing, about comfortably stretching your body to relief tension, and reaching out to find your best self. But how can you focus on lion's breath when your workout gear is filthy? Luckily, we have just the natural solution: a DIY yoga mat cleaner that leaves your relaxation space squeaky clean and offers aromatherapy benefits to boot.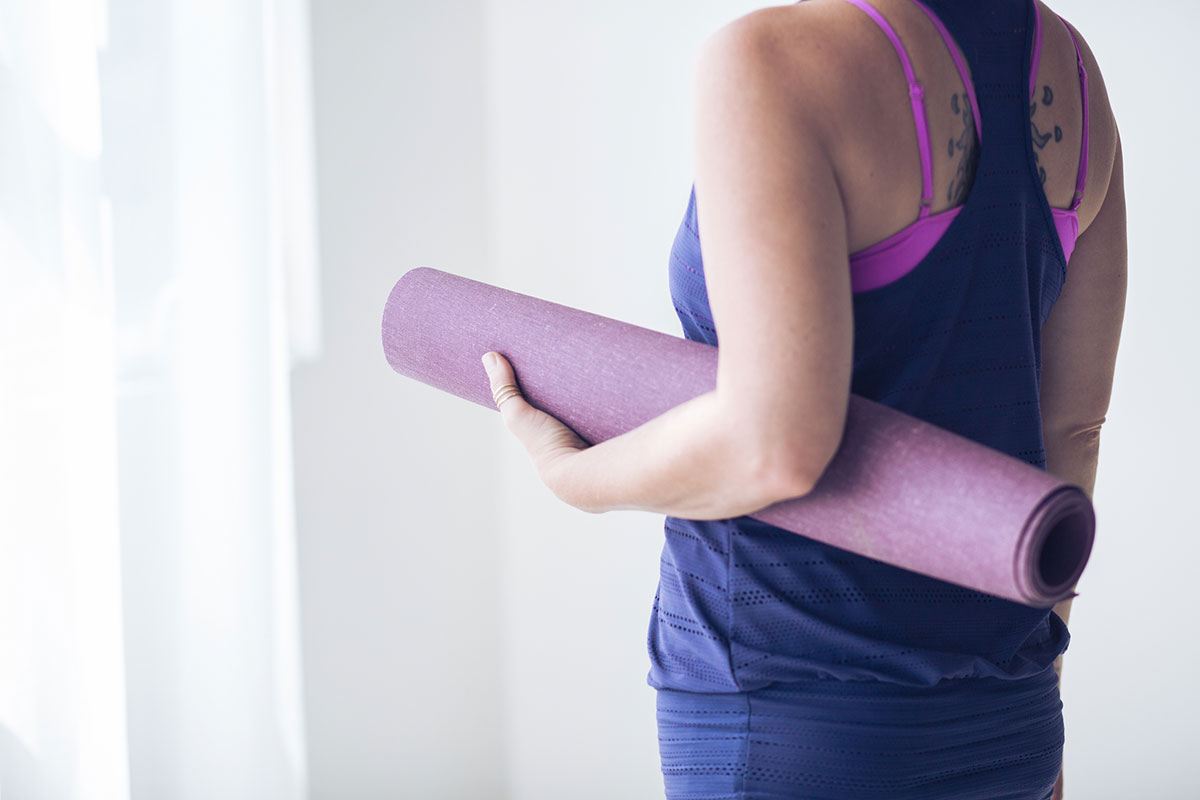 DIY Yoga Mat Cleaner
Catch a whiff of something unpleasant during downward dog? After a few intense yoga sessions, your trusty mat may be in need of a refresh. But take it from us when we tell you, you can skip those silly and pricey yoga mat spray products. You'll be saving money and honestly, making your own cleaner spray will take just a few moments of your time.
This simple homemade yoga mat cleaning spray will not only kill stink-causing bacteria, it will leave a calming citrus-floral scent that promotes mental clarity. Now that's something to om about!

Ingredients:
2 tsp vodka or grain alcohol
10 drops sweet orange essential oil
6 drops lavender essential oil
6 drops tea tree essential oil
2 ounces distilled water (or lavender, orange or rose water)
2-oz spray bottle
Instructions:
1. Pour the alcohol into your bottle. Add the essential oils. Replace the cap and swirl to combine the ingredients. Let the essential oils dissolve in the alcohol for 20 minutes.
2. Pour in the distilled water and replace the cap. Shake again.
3. To use, first agitate the bottle then mist it over your yoga mat. Wipe down with a clean towel before and after each use. Use within 3 months.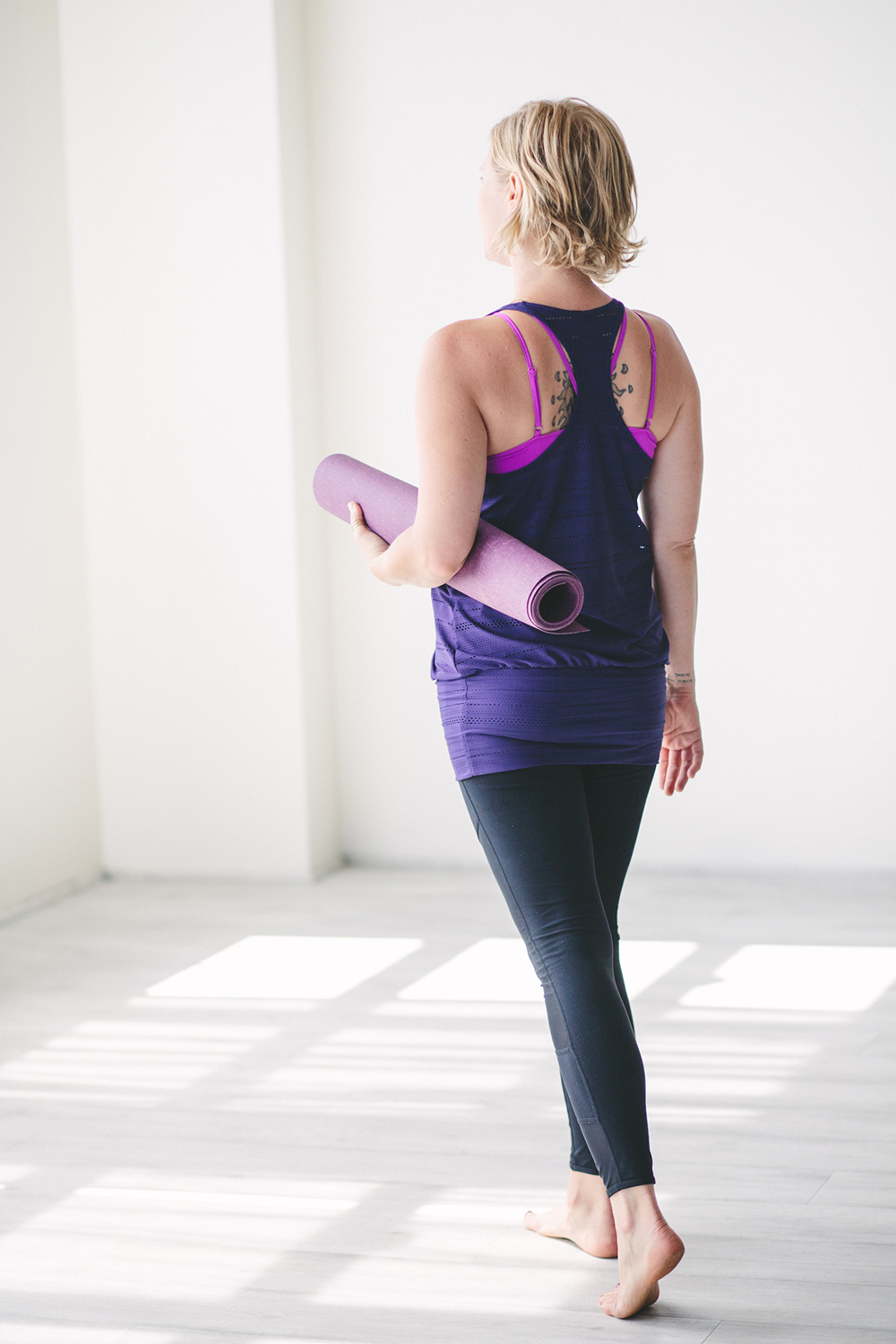 0