This post brought to you by Green Works. The content and opinions expressed below are that of Hello Glow.
When you're pregnant, people love telling you how everything is going to change once you have the baby. And of course, you know that. But you don't really know it until that baby arrives.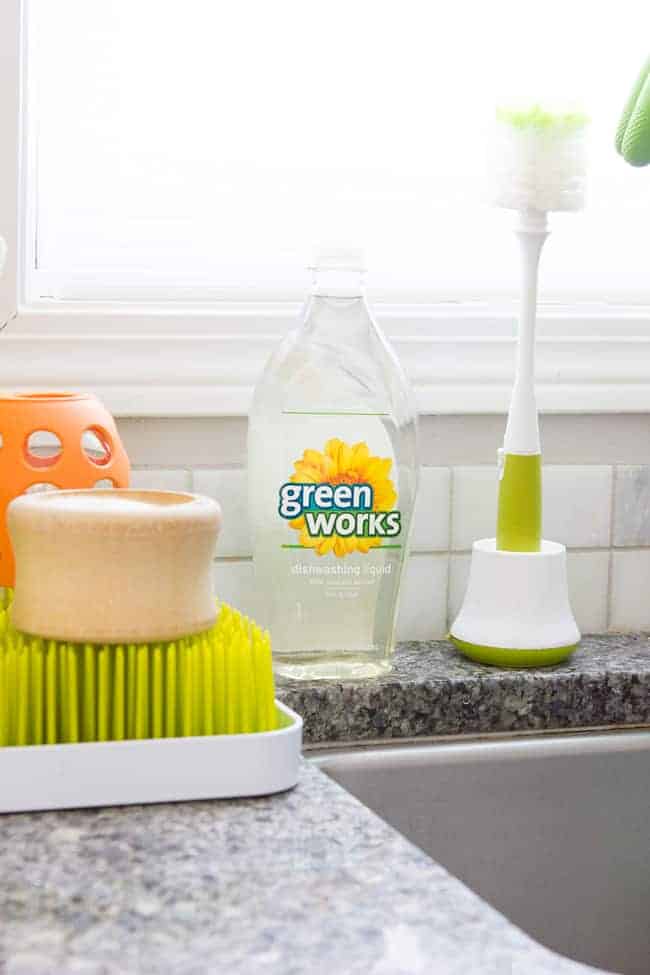 Everything changes! Date night becomes "let's watch Hoarders together and split a pint of Chunky Monkey." Sleeping in means those glorious mornings when you can stay in bed until 6. (Oh, those mornings are glorious.) And cleaning takes on so much more importance because you suddenly have a tiny human crawling around on the floor and putting everything within reaching distance in her mouth.
With all the chaos that having kids brings, getting into a good groove with your cleaning routine is essential. I keep the plan below, from this post, on my fridge and while I don't tackle every task every single day (because: toddler), sweeping the floors, wiping down the counters and other surfaces, and keeping dishes from piling up are always a priority.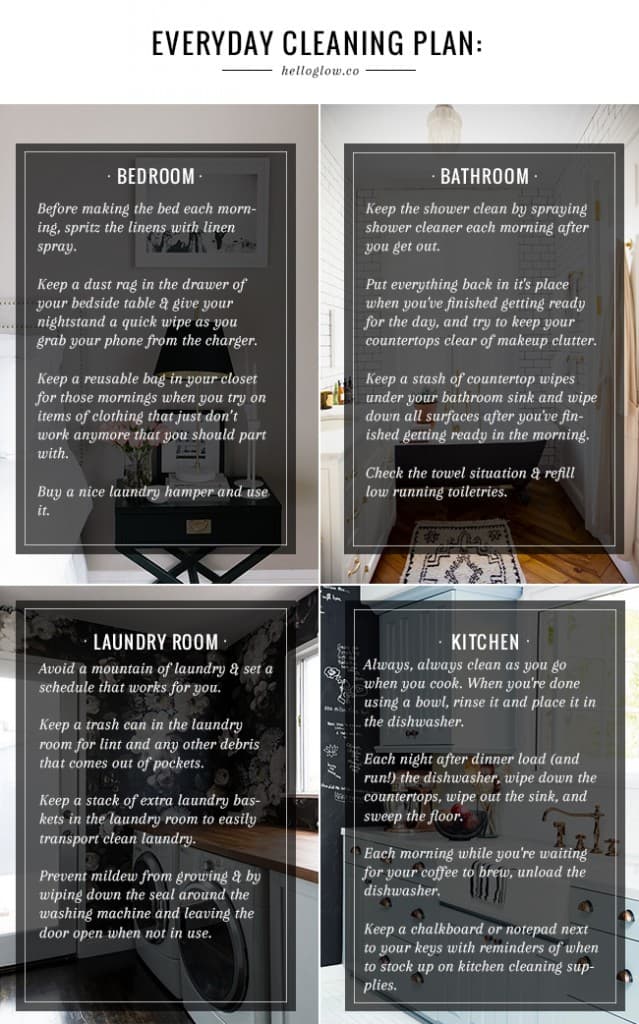 All that extra scouring and scrubbing you do when you have kids can have an unseen consequence: it can fill your home with harmful chemicals. As an adult, you're not rolling around on the floor and putting your hands in your mouth (or at least, I hope not). But your kids do that! And whatever you washed the floor with and wiped down surfaces with ends up being ingested. While that small amount might not necessarily be harmful in the short-term, my constant mommy anxiety makes me wonder if it could add up in the long-term. I don't know, but I don't want to take any chances with my kiddo. That's why I always, always, always buy safe cleaning products that I can feel good about using.
Clorox Green Works products are 95 to 99% naturally derived, using active ingredients like filtered water, essential oils, and plant-based cleaning agents to get the job done. I love Green Works because I know it's not going to leave a harsh chemical residue in my home—but I know that it's strong enough to clean like I need it to, because I don't want to leave dirt and germs untouched either!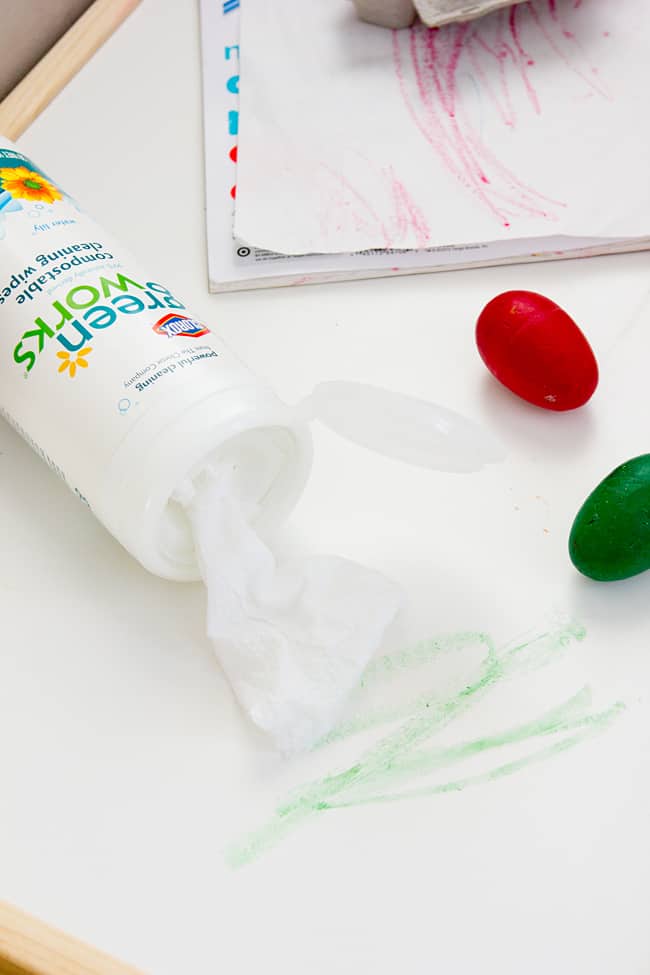 Green Works is available at Target, which is convenient considering that Target is practically my second home. Their line-up ranges from Multi-Surface Cleaner to Dishwashing Liquid, Laundry Detergent, and my personal fave, Compostable Cleaning Wipes, which are perfect for cleaning all the "uh-oh's!" that happen throughout the day. And as a bonus, you'll save with Target on your Green Works purchase.
Right now, Green Works products are 25% at Target, so there's no better time to stock up and replenish your natural cleaning arsenal. You can save with Cartwheel by downloading the app form the App Store or Google Play, then choose the Green Works offer and scan the barcode at checkout for your discount.
0