Whew! I can't believe Christmas is over. It's crazy how fast it flies by. And yesterday it snowed (well, flurries) so it was *almost* a white Christmas. Now we get to shift gears and start thinking about New Year's. Do you have big plans? With three kids 5 and under making it to 12 o'clock will be a miracle for us! But we are planning a New Year's brunch so I made a little something festive to wear.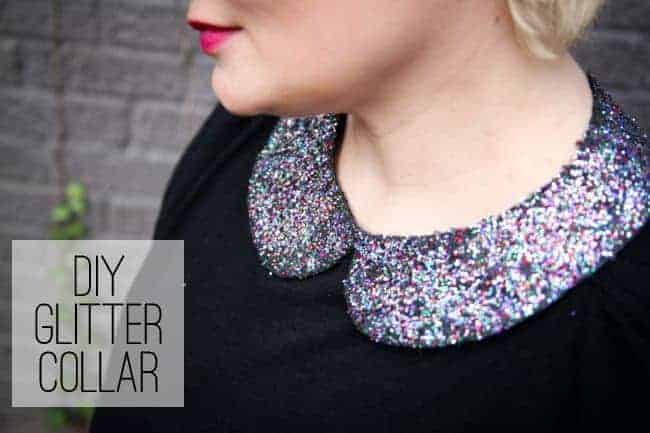 Making glitter ornaments reminded me how fun glitter and Mod Podge can be. It's fast, easy, cheap – and makes a statement. What else goes with hot pink pants? 🙂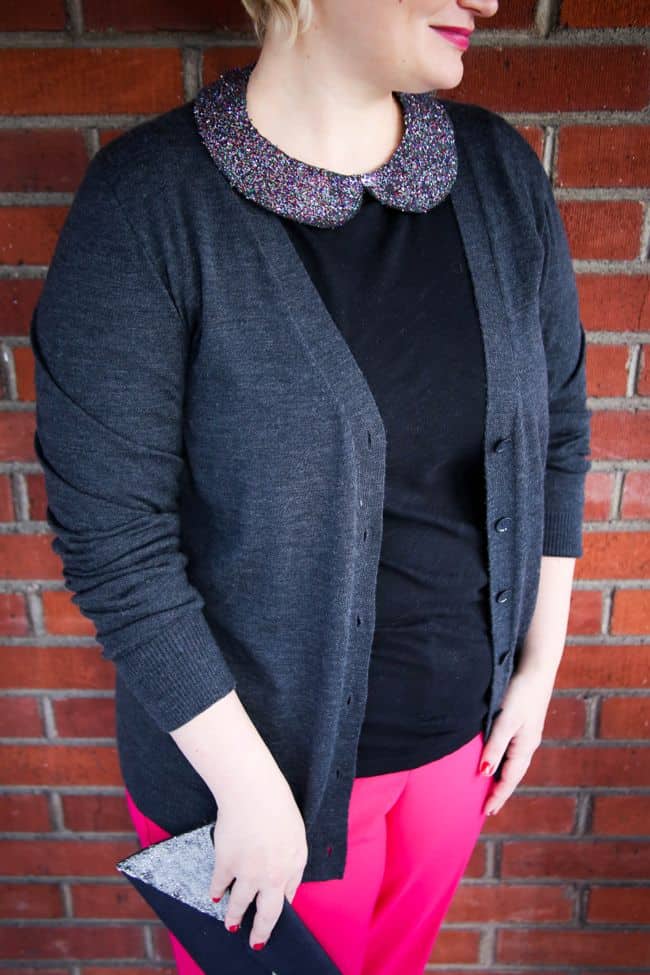 DIY Glitter Collar
You'll need
A piece of black felt
Glitter
Mod Podge
Foam brush
Collar template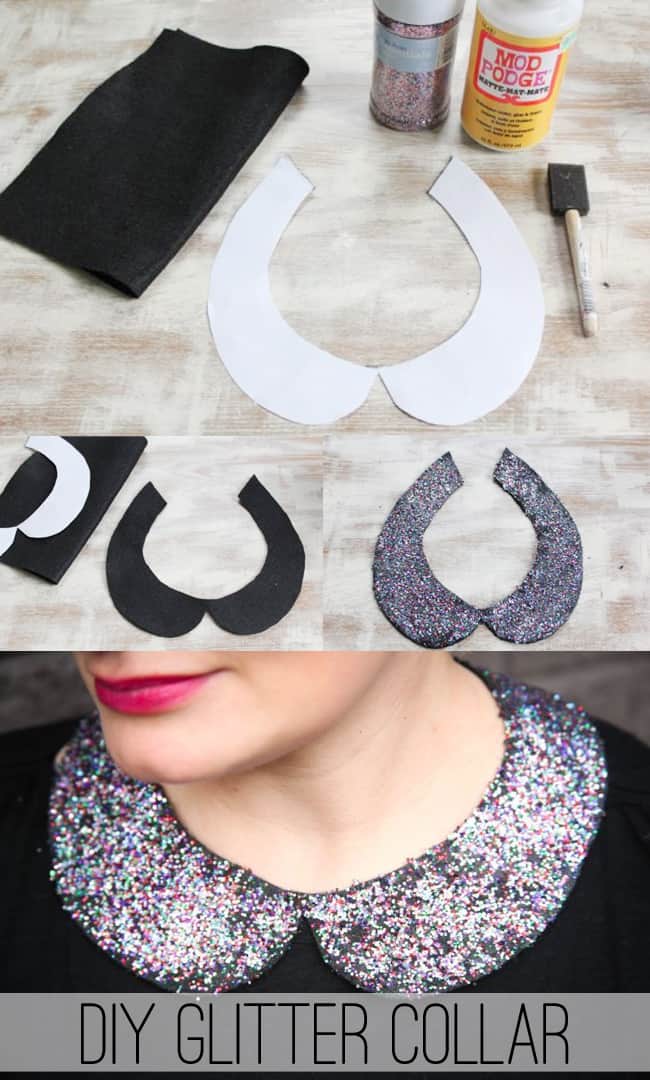 Print the free peter pan collar template from Fashion Rolla & trace it out on the felt. (If you don't like the peter pan style, try a scallop or make your own style). I overlapped the two sides of the collar so they would meet in the middle and then extended the sides to reach around the back.
Cut out your collar from the the felt – I recommend revising the template slightly so that the front pieces of the collar stay together. Mix your glitter and Mod Podge together and paint it on the felt. Let it dry completely and add another coat – or fill in empty spots – if needed. Then cut a slit at the ends of the collar and use chain or ribbon for a closure. Super easy!
What are your plans for New Year's?