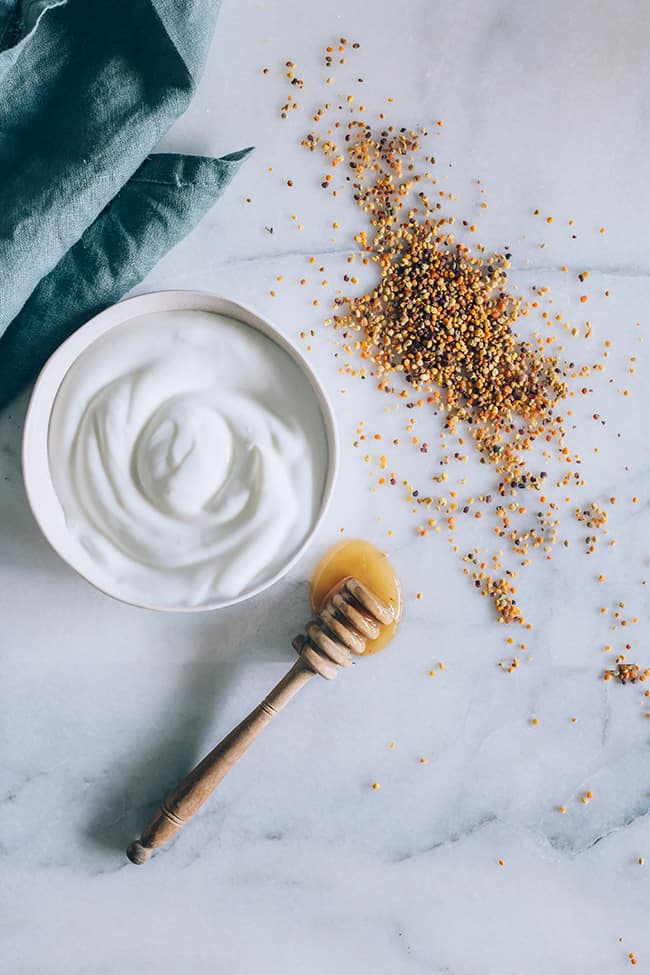 For all our ice-cream obsessed friends, we have good news! Frozen yogurt with bee pollen is a guilt-free version of all those sugar-packed creamy desserts–plus it comes loaded with protein and nutrients to power your body through workouts and reduce heat stress.
The nourishment for young bees, pollen is one of the most nutritionally complete foods and it contains about 40 percent protein. Minerals (including the essentials, magnesium and calcium), vitamins like folic acid, antioxidants (especially flavonoids) and anti-inflammatory compounds are also present in high concentrations, making bee pollen a true superfood. Bee pollen is believed to:
–Improve liver function and help it detoxify.
-Boost the immune system.
–Support healthy cell activity.
–Relieve stress and reduce inflammation.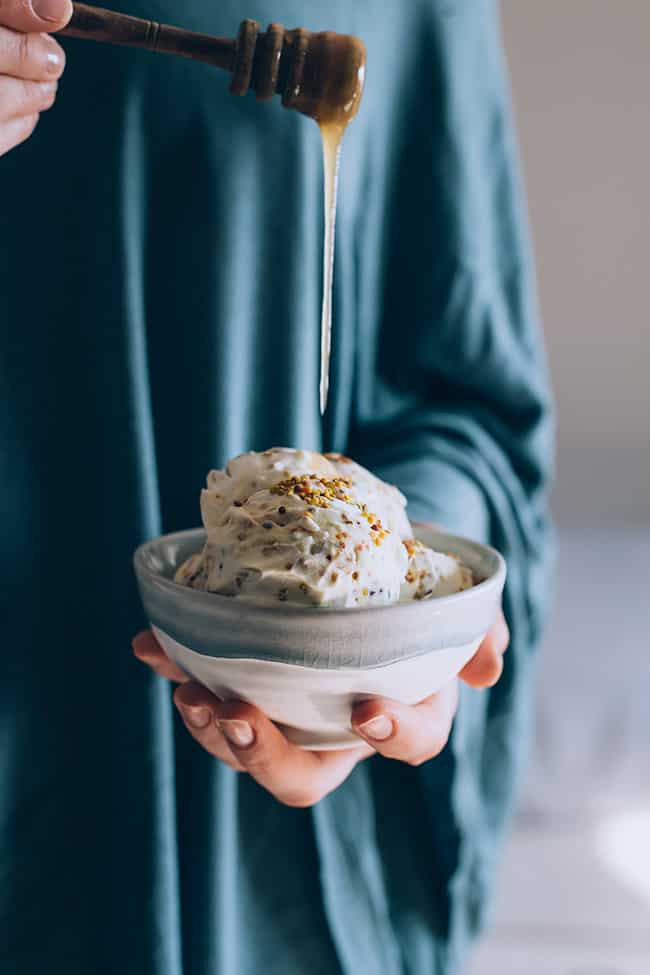 It's easy to introduce bee pollen to your diet by adding it to homemade granola, to your protein bars or mixing it with your daily yogurt and having it as a snack. If you add raw honey to the combination and freeze it, you'll have a protein-rich and gut-friendly dessert that's perfect for summertime.
To obtain a really creamy result, we used plain full-fat Greek yogurt. The fat is key when it comes to frozen yogurt–and that's okay because without all the added sugar of flavored yogurts, this froyo is still a healthy delight. (And only 3 ingredients!) Bee pollen not only has a myriad of health benefits, but it also imparts an interesting taste, a bit of crunch and a very pretty yellow tint!
If you want a dairy-free version, use full-fat coconut milk instead of Greek yogurt. Speaking of coconut milk, you can also use it for these tasty vegan popsicles on hot summer days!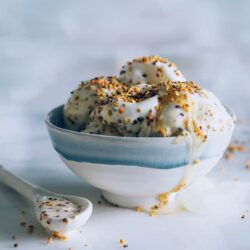 Homemade Frozen Yogurt with Bee Pollen
If you want to add bee pollen to your diet but you're not sure how, we have the perfect recipe for you: homemade frozen yogurt with bee pollen and honey.
Instructions
Mix the ingredients in a large bowl and add the mixture into your ice cream maker and freeze according to manufacturer's instructions. (If you don't have an ice cream maker, you can simply put it into a resealable container and freeze it as-is).

Serve drizzled with honey.
Notes
Store leftover frozen yogurt in an airtight container in the freezer for up to a month.
0