We love creating functional spice and superfood mixes. Customized adaptogen and spice blends can be formulated for soothing sleep issues, easing stress or balancing hormones. The winter holidays are a good excuse to experiment a bit more so we mixed up our own homemade chai spice and tested it on some vegan cookies that make a beautiful homemade gift.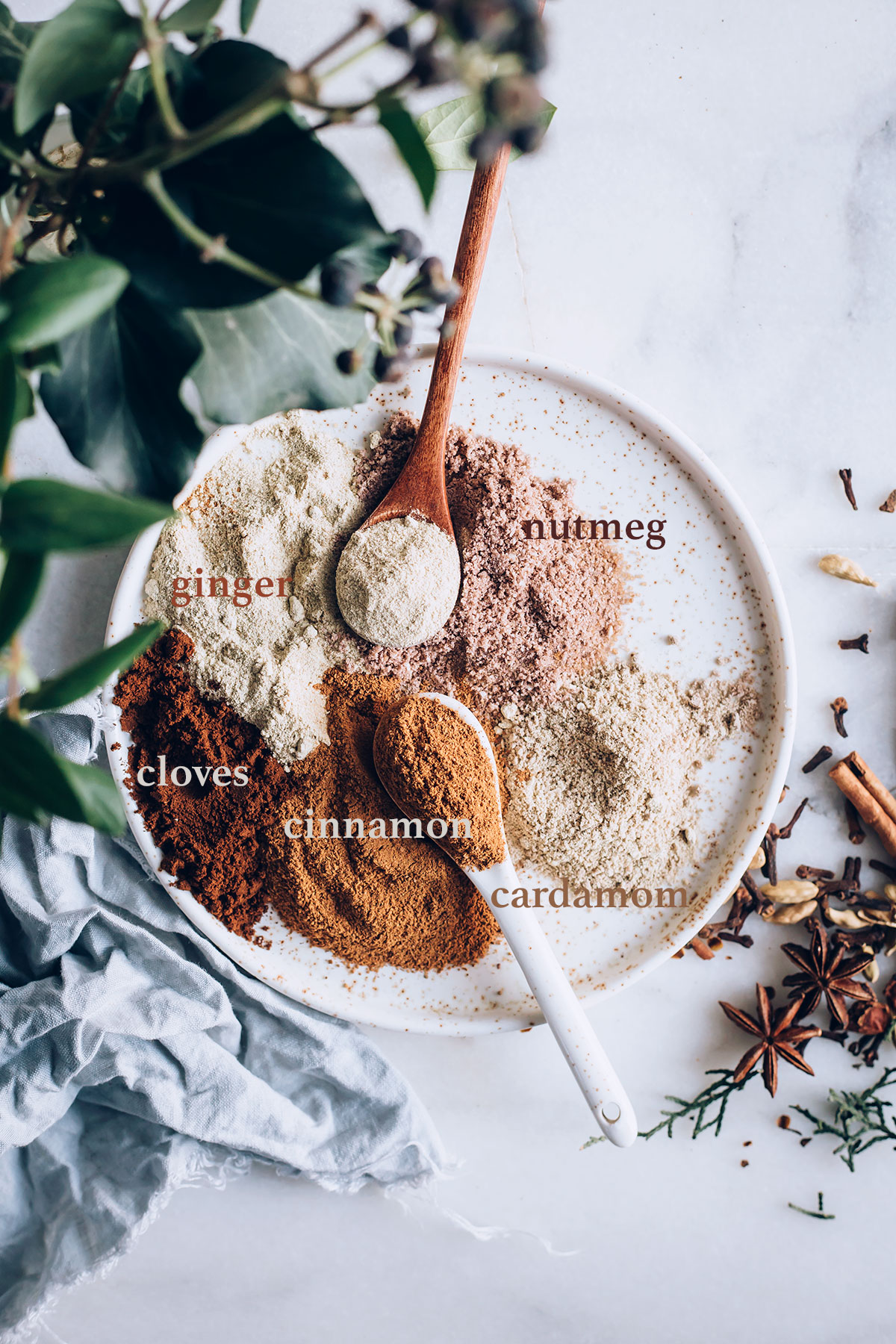 Chai spice is not only a lovely scented mix, but also a real medicine for our bodies. All the spices that come together have their own powerful health benefits, with effects on our digestive system, circulation and immunity. For example:
Chai spice lowers blood sugar levels – ginger and cinnamon are two spices with blood sugar regulation effects, given their increasing insulin sensitivity properties.
Chai spice has natural antibiotic and antibacterial properties – the little cloves work wonders when it comes to cleansing your digestive system of unwanted bacteria, including E-coli. It also preserves your oral health, stopping the growth of bacteria that causes gum disease.
Chai spice improves digestion – again it's ginger and cinnamon showing off their health properties. These two play a leading role when it comes to calming digestive issues such as flatulence, nausea or chronic indigestion.
Chai spice boosts your immune system response – raise your hand if a ginger tea is your first natural solution when catching a cold! We do this too! Given its antioxidant and anti-inflammatory effects, ginger is one of the top natural allies against colds and flu. Pair it with its close relative, cardamom and you've got yourself a perfect winter combo.
All the spices included in the mix have their own extra benefits, such as being mineral-packed, boosting liver function or reducing blood pressure. Moreover, brewing the spice with plant milk increases your protein and mineral intake.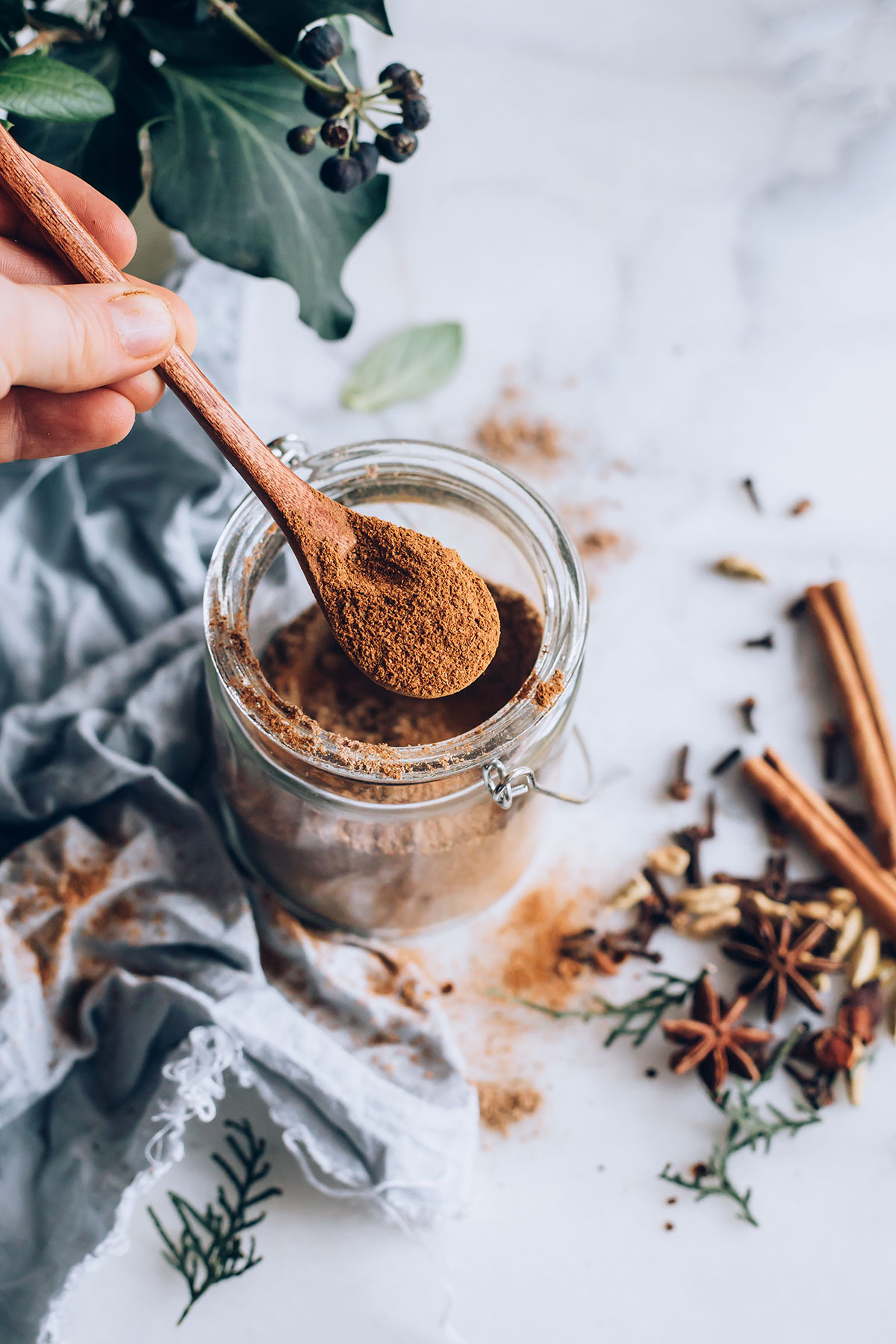 Making your own chai spice mix, and generally, creating your own functional superfood and spice mixes, help you control the taste balance and quality of the ingredients that goes in your combo. A good quality ingredient should have intense fragrance and bright color, and it's even better if you can found it whole and not ground. Grinding the spices just before making the mix enhances the flavor.
The chai spice mix can be used in many ways, from functional drinks to adding a special flavor to baked treats. Here is a simple vegan cookie recipe that works perfectly with the chai spice mix, and makes the whole home smell amazing.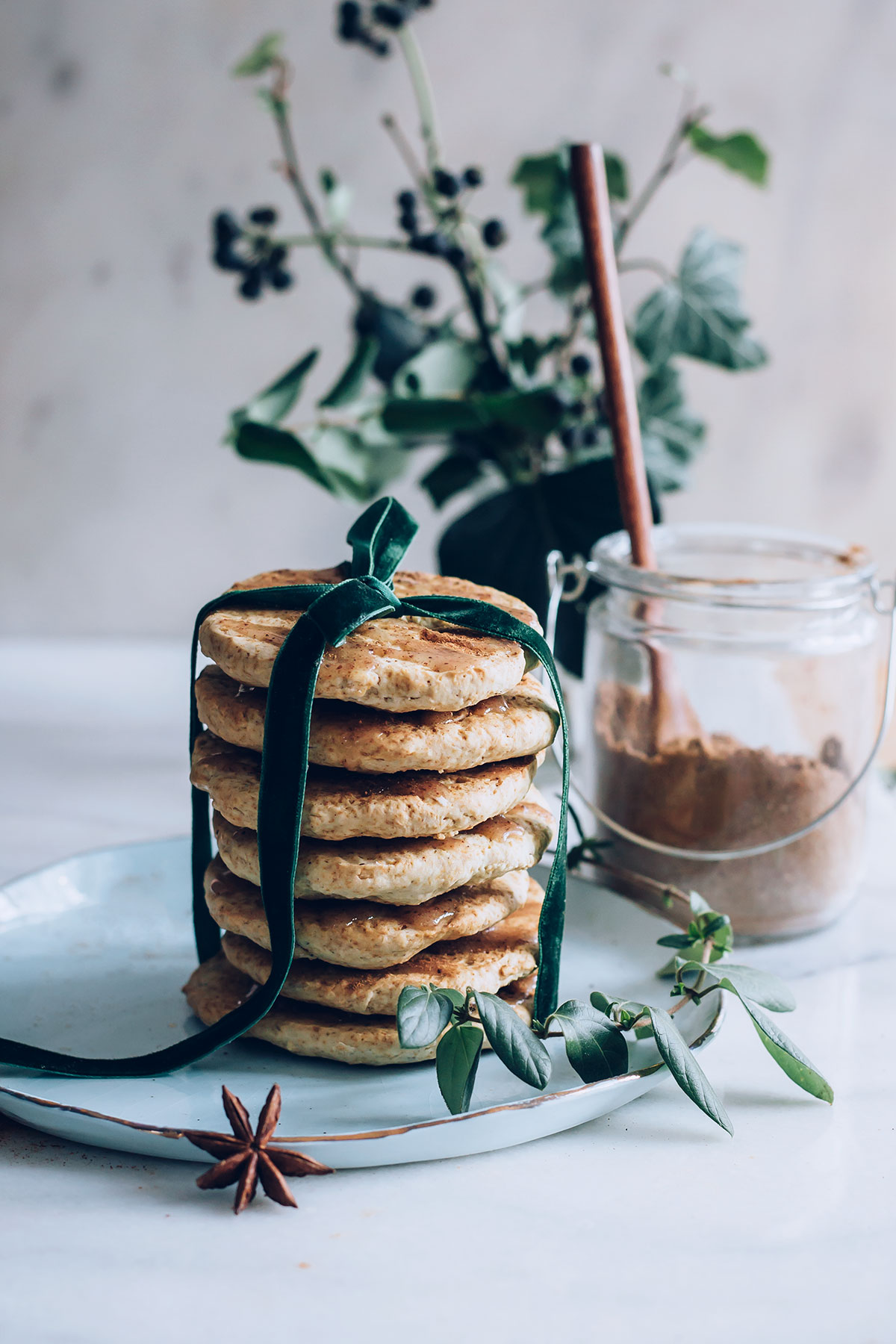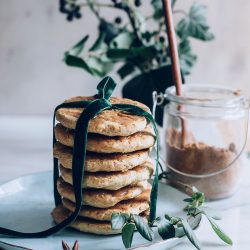 Homemade Chai Mix plus a Super Easy Chai Spiced Vegan Cookies Recipe
Experiment with making your own chai spice mix and use it to create these very simple vegan cookies - a perfect homemade Christmas gift!
Ingredients
For the Chai Spice
4

teaspoons

ground cinnamon

4

teaspoons

ground ginger

2

teaspoons

ground cardamom

1/2

teaspoon

ground nutmeg

1/2

teaspoon

ground cloves
For the Vegan Cookies
1/2

cup

oat flour

you can make your own by grinding the rolled oats into a blender

1/2

cup

plain flour

1/2

teaspoonbaking soda

2/4

cup

coconut sugar

3

tablespoons

almond milk

3

tablespoons

coconut oil

2

teaspoons

chai spice mix

Pinch

sea salt
Instructions
Mix all the spices together into a lidded jar.

In a large bowl mix the flours, baking soda, sugar, spices and salt.

Add the almond milk and coconut oil, and mix to form a dough. Cover with plastic foil and refrigerate for 2 hours.

Preheat the oven to 175C/346F and line a baking sheet with parchment paper. 

Scoop the dough into little balls onto the sheet, leaving them enough space to spread.

Bake for 10 minutes, then remove and let cool before serving.
10