Our little family of coffee passionistas owns a variety of coffee making devices (aeropress, French press, espresso machine, V-neck) and insists on homemade coffee creamer, but we still rely on the classic coffee maker when things get busy. The handy time saver gets to brew our coffee most working mornings. And giving your coffee pot some extra attention and a good bath is the key to avoiding bitter or rancid tasting coffee. Want to know how to clean a coffee pot? Here's the one ingredient solution!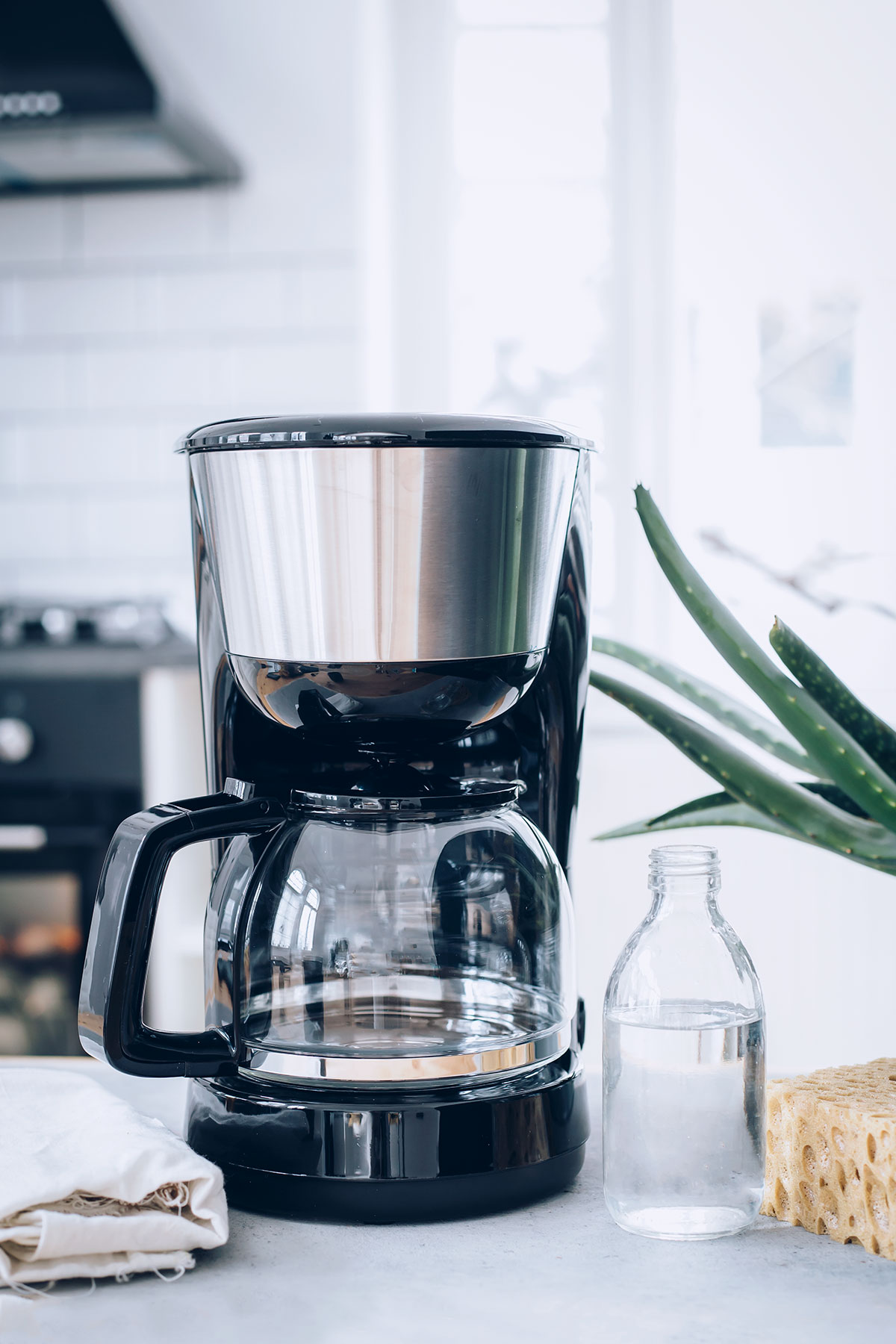 Cleaning your coffee pot is absolutely necessary from time to time (we do it every month) to preserve its quality work, to prevent staining, and to remove minerals buildup. Cleaning also melts the coffee oils that accumulate and contribute to a rancid taste. A clean coffee maker is the key to getting that rich, sharp flavor of fresh coffee first thing in the morning!
We used to clean the filters only, using water and dish soap, but you need to take an extra step to ensure that all those oils and accumulated minerals are getting washed away. Here is what you will need: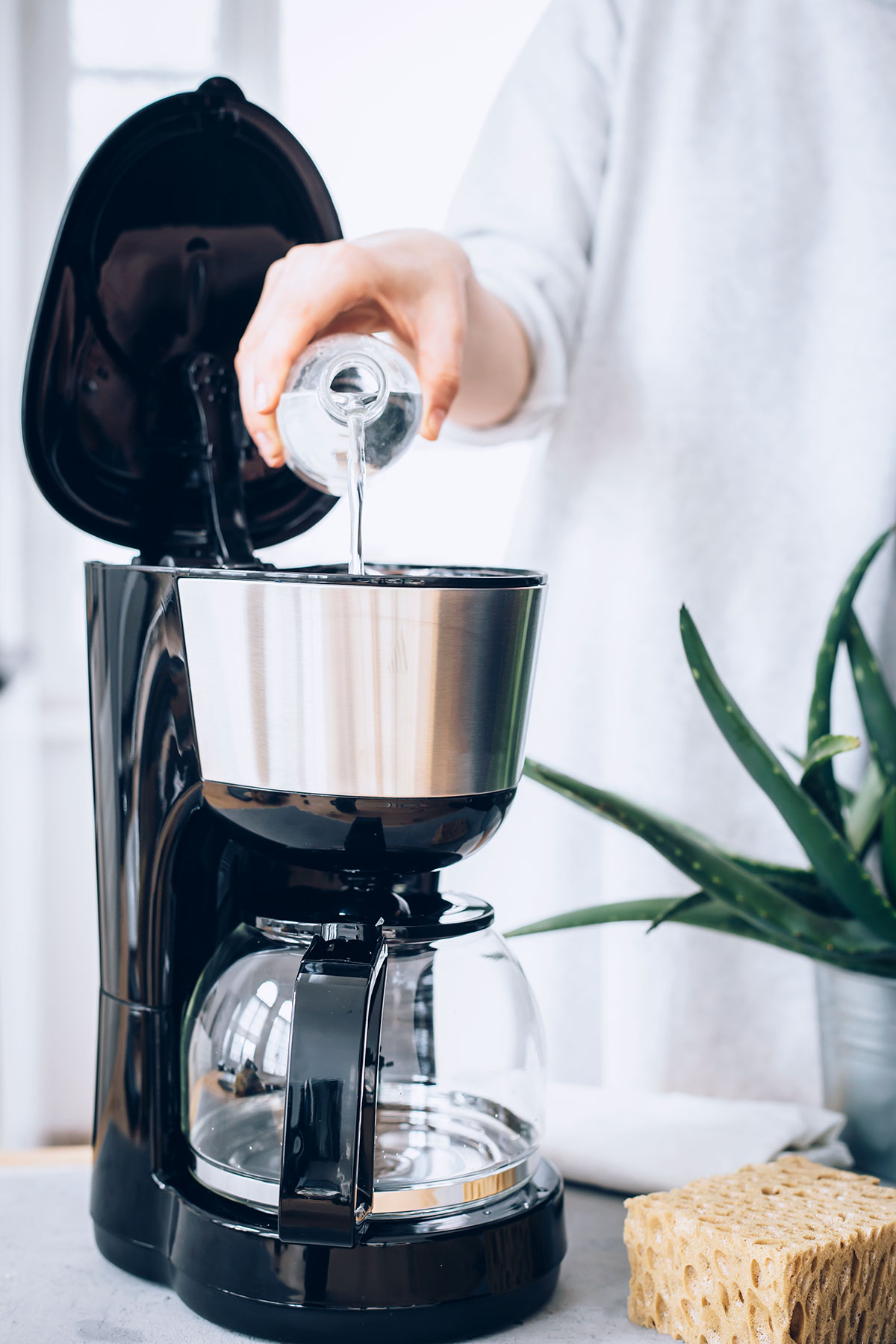 The best time to do the coffee pot cleanse is during the weekend. You can tidy up things inside your house while your coffee maker has its "spa" moment. Here are the simple steps you have to make in order to get a brand new-like brewer:
Remove the filters and wash them with hot water and dish soap, rinse them very well and set aside to dry.
Prepare a mixture of 1 cup vinegar and 2 cups water, pour it into the water section of your coffee maker, and run a brew cycle.
Discard the liquid, then fill again the same section with purified water and run another brew cycle.
Discard the liquid again and wash the coffee pot with hot water and dish soap using the sponge, rinse well and use the towel to dry the remaining water.
Wipe the whole coffee maker with the towel, reassemble the filter and carafe.
Start brewing your delicious coffee again!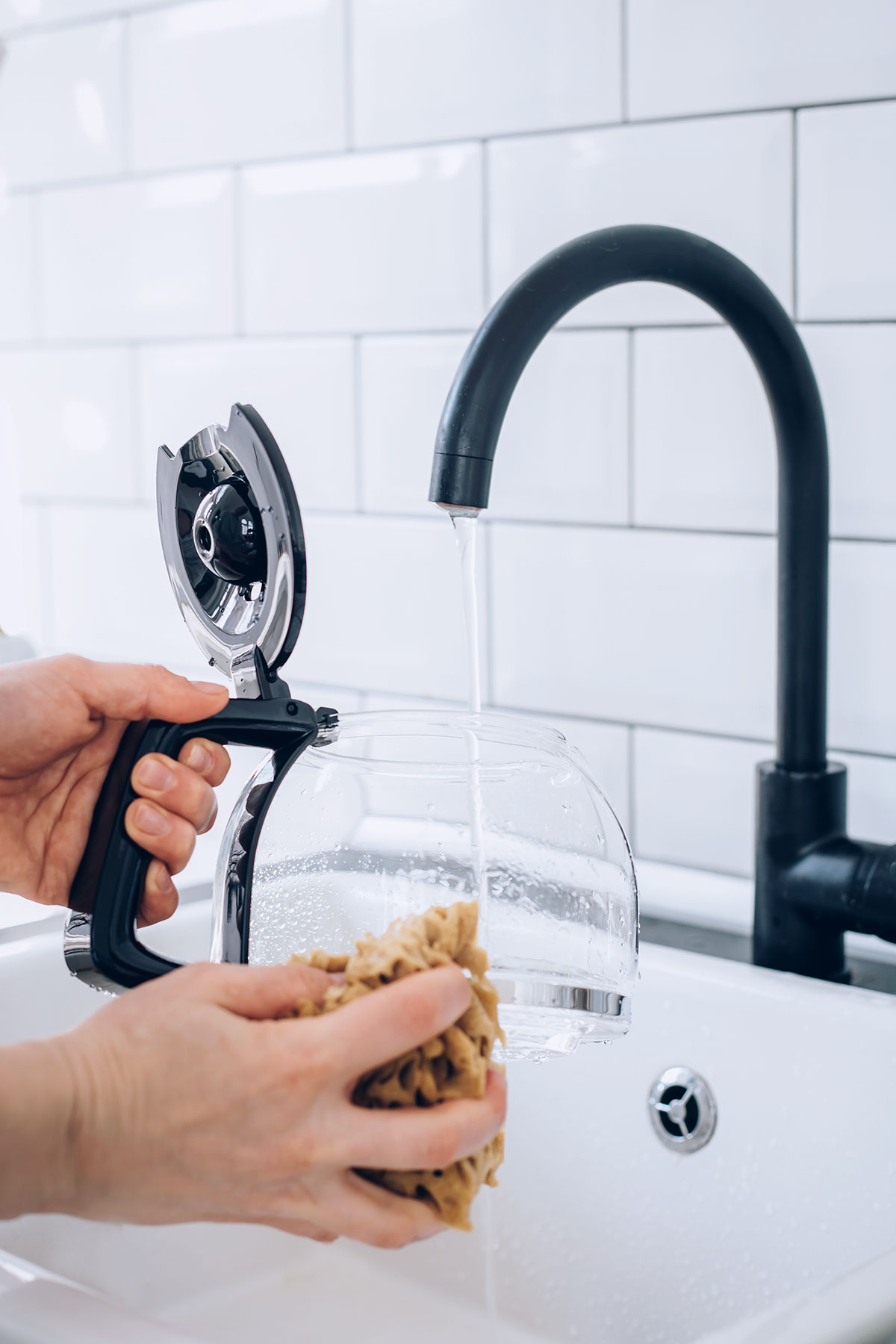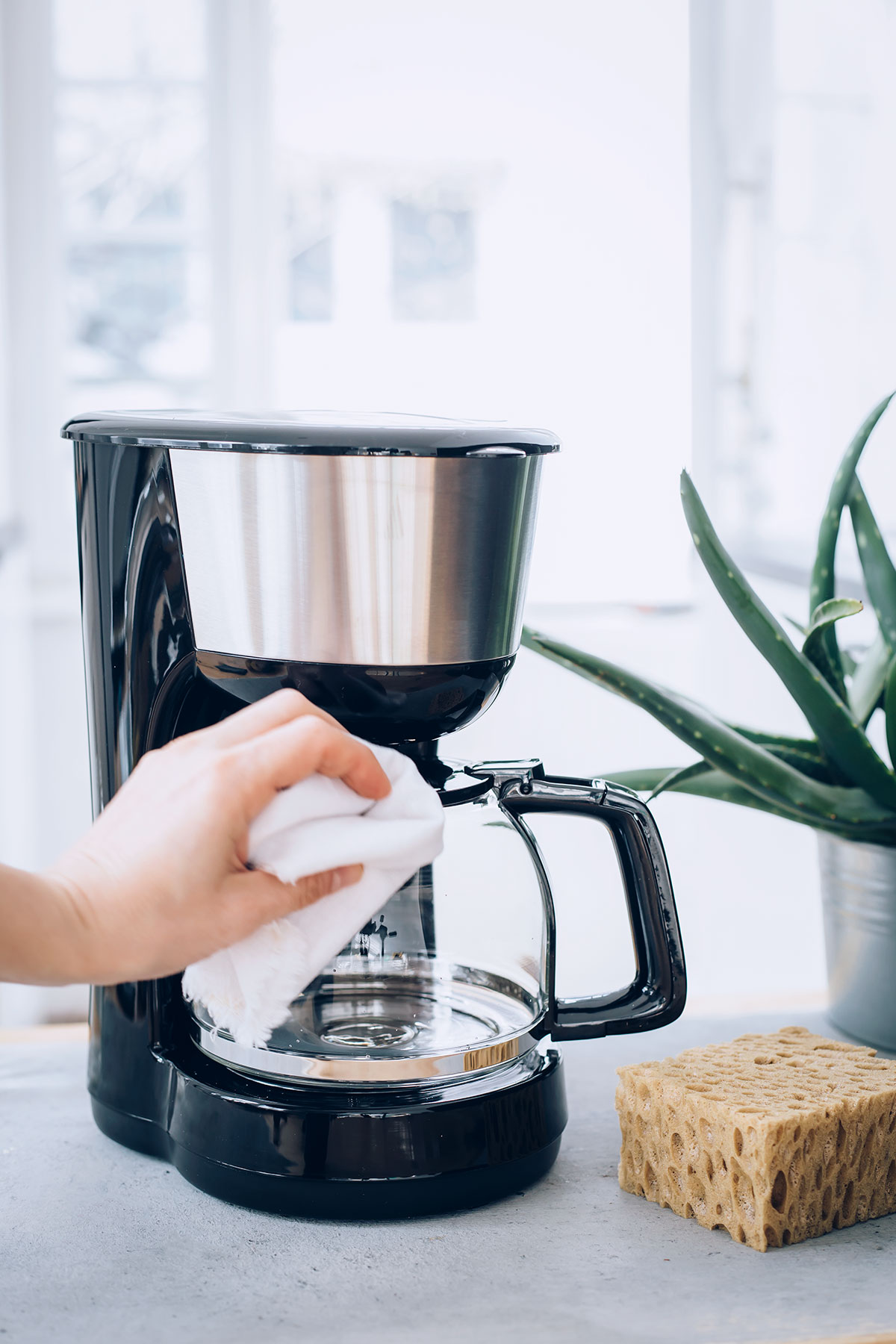 4