We grill year-round as much as possible, but during the warmer months our beloved grill sees much heavier use. One thing is for sure, there's nothing worse than getting all the food ready to grill and opening the lid to see the grates covered with a dark, stuck-on greasy mess.
Regular (and super quick!) maintenance will keep your grill in tip-top shape for years and years of use. It also prevents flare-ups and is a part of safe grilling procedures. Read on to learn how to clean your grill—without questionable chemical cleaners!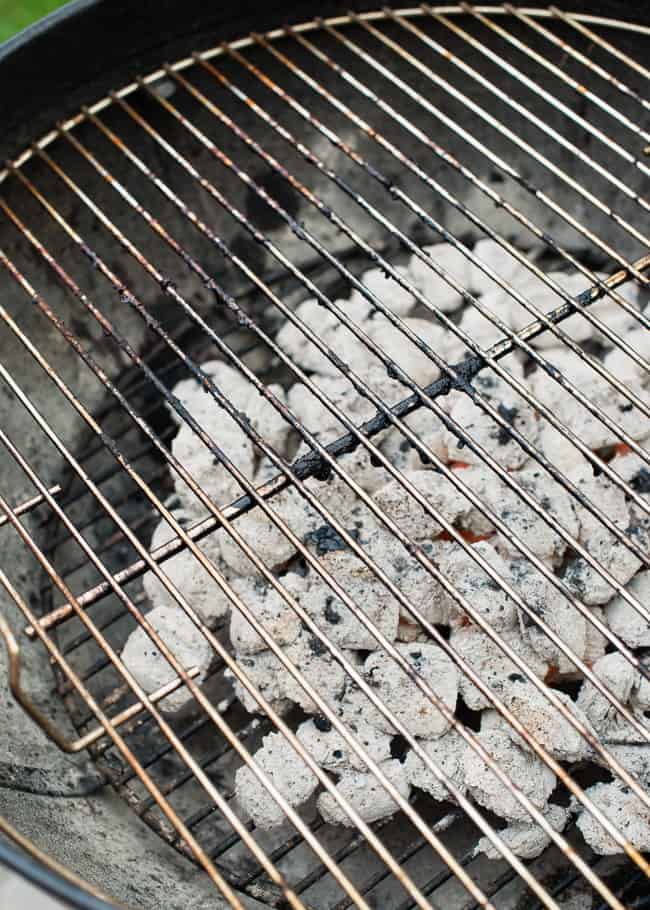 We use a charcoal grill, but these tips apply to any grill. Even those portable ones that go over a campfire.
Preventing build-up
The first step is prevention (as it so often is with cleaning). It goes without saying, but oiling the hot grill grates will help keep food from sticking. Inevitably, though, some food is going to stick and burn.
Before you grill
If the grill wasn't cleaned properly after the previous grilling session, let it heat up a bit, then tackle the mess. The heat helps speed up the process quite a bit. I also periodically give the grates a good scrub during grilling if I can see they are getting gummed up. This will take care of the most basic burned-on messes.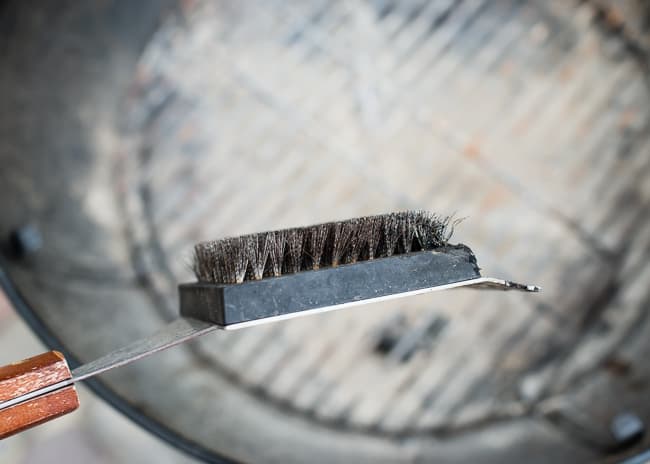 After you grill
It's really important to brush the grates well after you've finished cooking; be sure to do both sides. Choose a sturdy brush with a long handle and good bristles. The end of the brush is also good for getting between the grates and removing any burnt bits. If you don't have a good grill brush, a ball of wadded up aluminum foil held with tongs will also work.
How to to clean your grill
For those really tough, greasy messes, that's where elbow grease (and a little help from a few household staples) comes in. Let the grill cool off until it's not too hot to handle. A little residual heat is great, but you don't want to burn yourself.
Step 1
Remove the grill rack.
Step 2
Mix dish soap and baking soda to make a paste, then apply it to the rack. Let it sit for about 15 minutes, then start scrubbing. The dish soap cuts grease and the baking soda is a mild abrasive. It works brilliantly for most burnt-on food. Steel wool or other metal scrubbers will also work.
Step 3
Give the grates a good rinse before placing back on the grill. I find that placing the grate in the bathtub works and I don't have to worry about the grease, baking soda and soap running into the grass. Vinegar is also great for removing extra grease build-up and getting the grates extra clean.
If that doesn't work…
For more difficult burnt-on food, it might be necessary to just burn it off. Close the lid, turn the grill to high heat and let it stand for 20-30 minutes until the food burns off. It goes without saying, but be extra careful because it will be hotter than hot. This is akin to a self-cleaning oven. After the food has burned off, let the grates cool and then scrub them clean as directed above.
Cleaning the rest of the grill
Don't forget about the other parts of the grill, too! For our charcoal grill, after each use we clean out the ashes and dispose of them properly.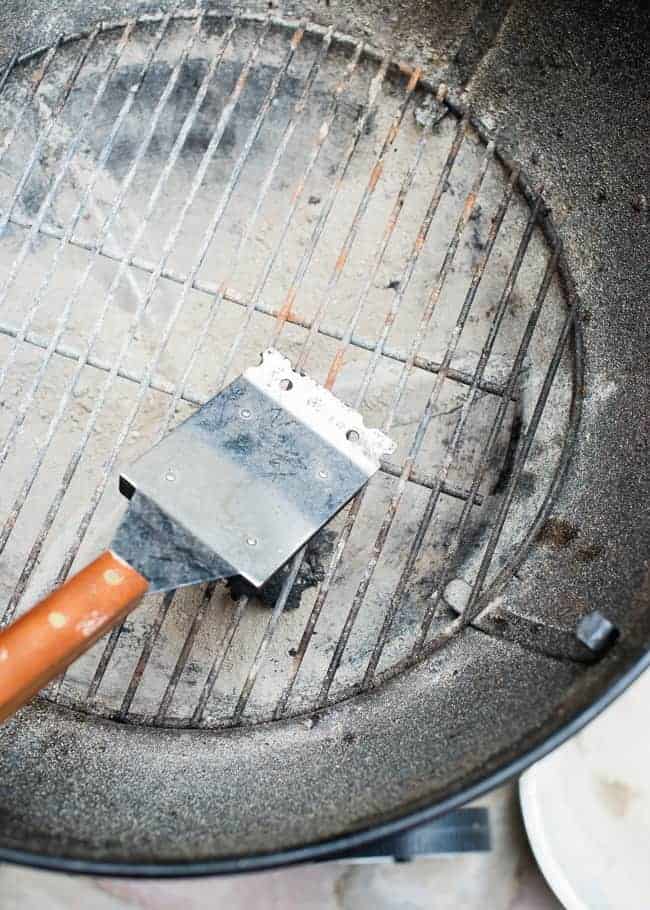 This step won't be necessary, of course, for gas grills. However, if food has fallen through the grates during cooking, it's a good idea to remove it after the grill cools down.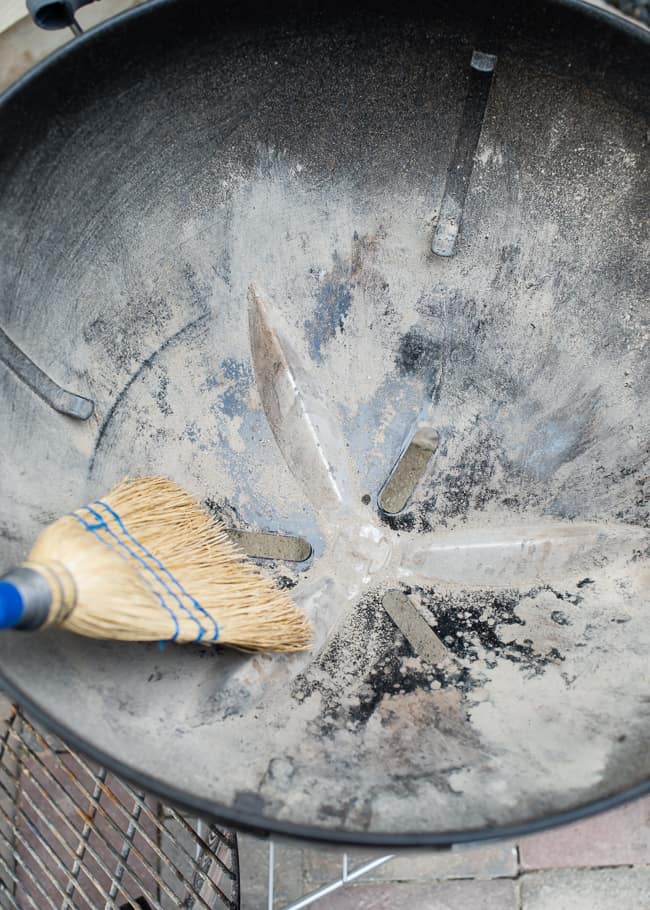 Lastly, I also make sure to clean out the drip pan below the grill. I've had things start on fire when the grill was heated up, so now I always remember to do that.
Have you found a great way to naturally clean your grill and keep it in great shape for the season and beyond?
9