Nothing adds to (or detracts from) a room quite like a rug. When my husband and I got our dog, our landlord warned us that dogs can be tough on hardwood floors. We didn't believe him at first but within weeks we were covering every square inch of our house in mismatched area rugs. Trust me when I say it was a hot mess. But buying matching rugs wasn't exactly in the budget, so we settled for the next best thing: creating our own DIY rope rugs to protect especially hard-hit areas.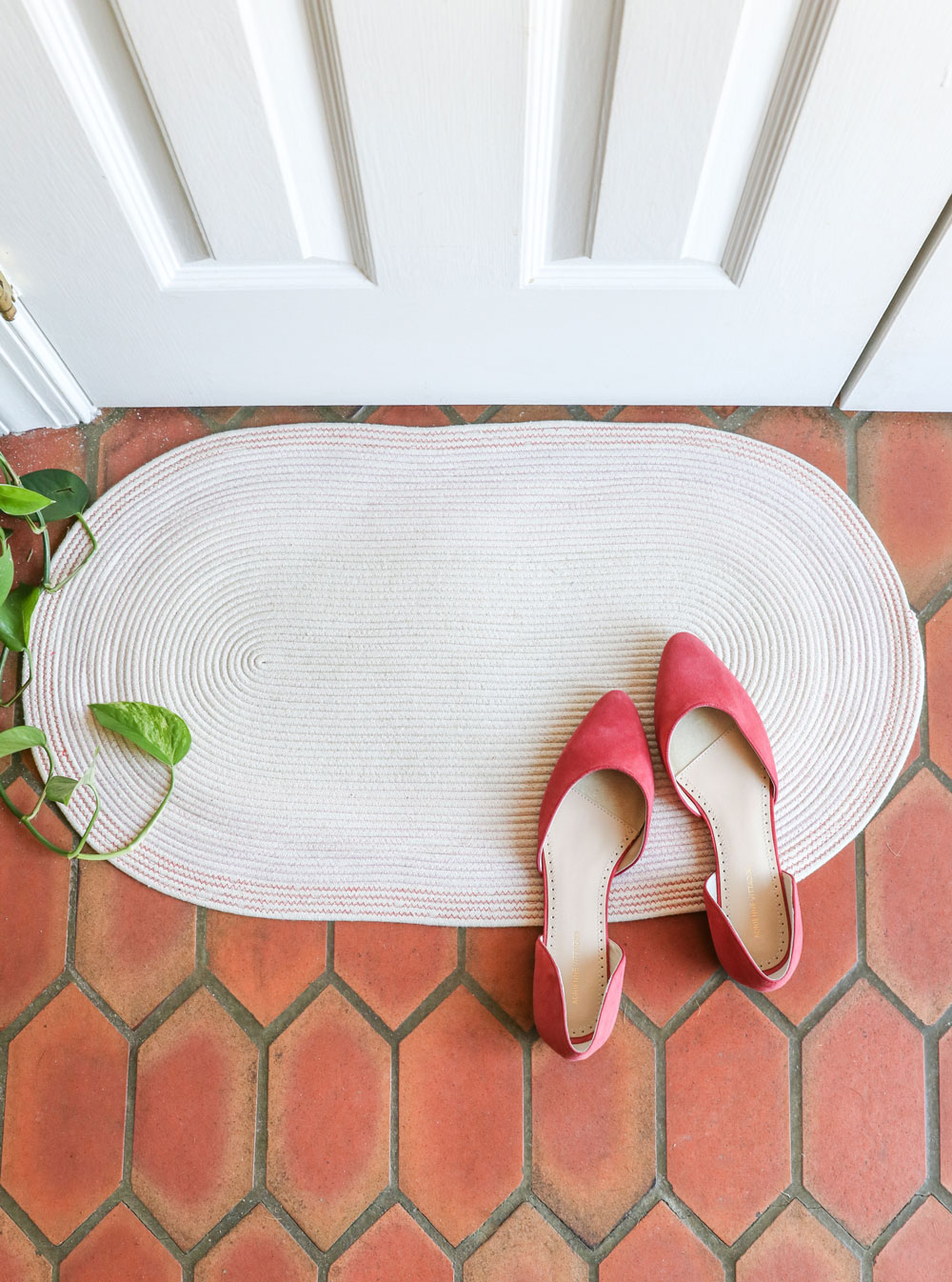 How to Make a Rope Rug
The hardest part about making a rope rug is gathering the supplies and finding the time to actually make the darn thing. Any kind of rope will work but I chose cotton clothesline because it's soft but durable. Plus, it's super cheap so you can make a whole rug for less than $20.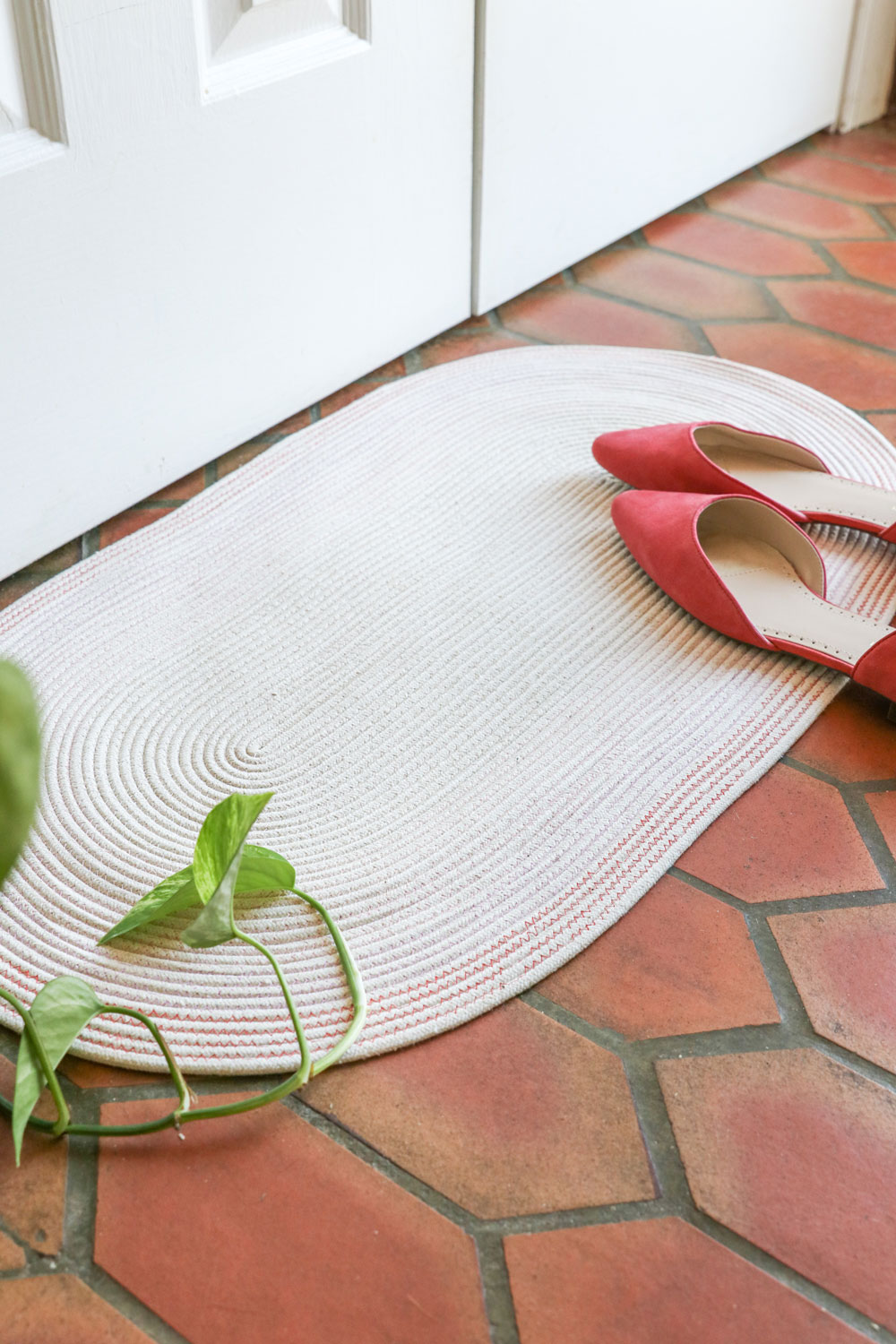 There are lots of ways to actually make your rug (glue being a popular option), I decided to sew mine. I love the ombre-effect you can get by using gradually darker thread. And while I won't lie, sewing a doormat-sized rug took me a whole afternoon, but the result was well worth it. I'm totally in love the soft, subtle colors and the durability of the final product.
If you're opposed to sewing you can use glue and a fabric backing instead. Plus it might even save you a little time if you're in a pinch. If you want to try it out, a quick internet search should bring up lots of tutorials involving glue.
Once you choose your method and pick up your supplies, the sky's the limit. Go ahead and make your rug as big or small as you want and use whatever colors you like. It's totally up to you!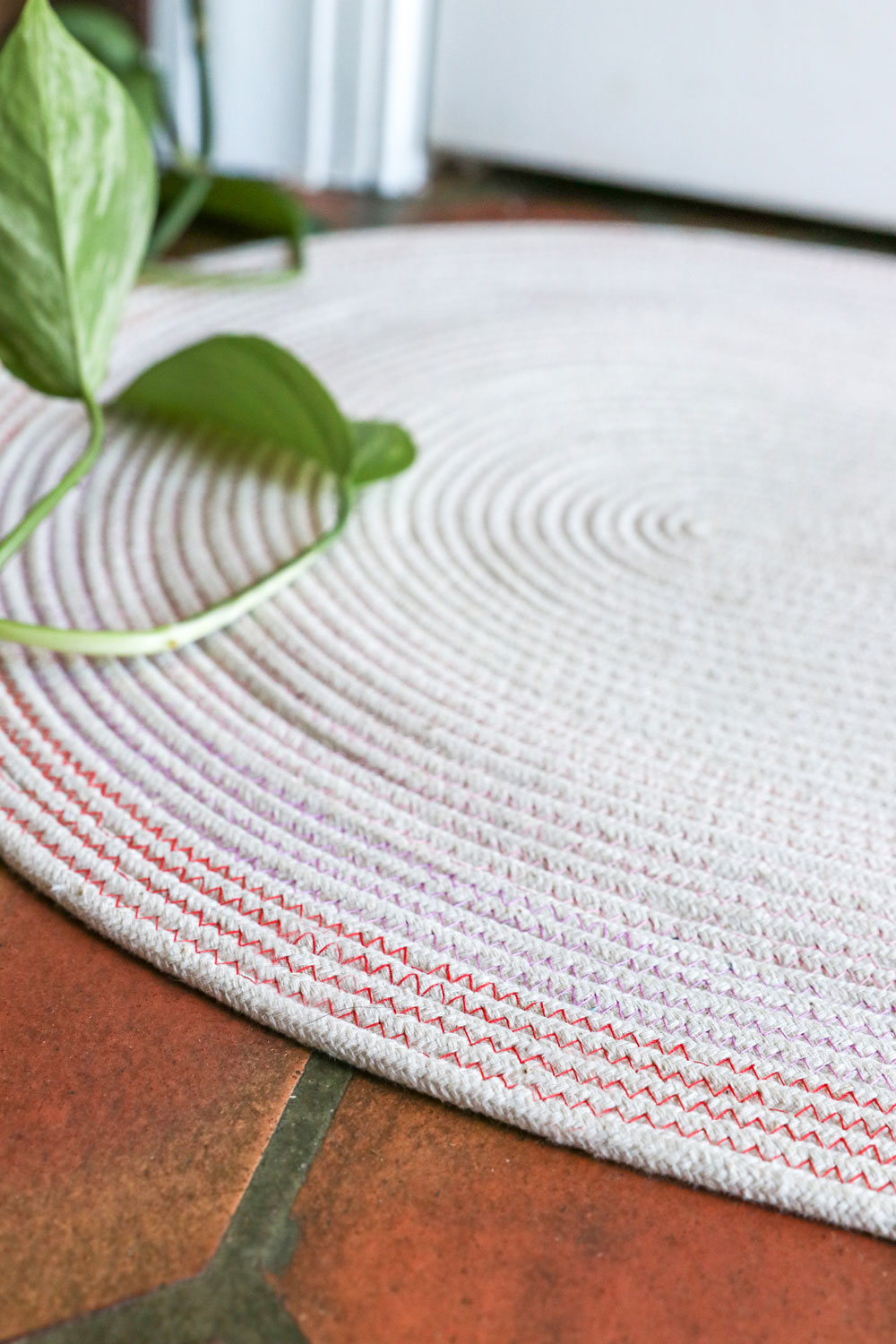 A word on colors: even with what I thought was bright thread, the colors look pretty subtle against the beige rope. It is noticeable if you catch it in the right light, but if you want yours to be bright-bright, I recommend choosing the darkest thread you can find. Neon colors, bright reds and pinks, and deep blues would work. You could also try dip-dying your cotton rope and getting an ombre-effect that way. Otherwise, you might just have to settle for subtle.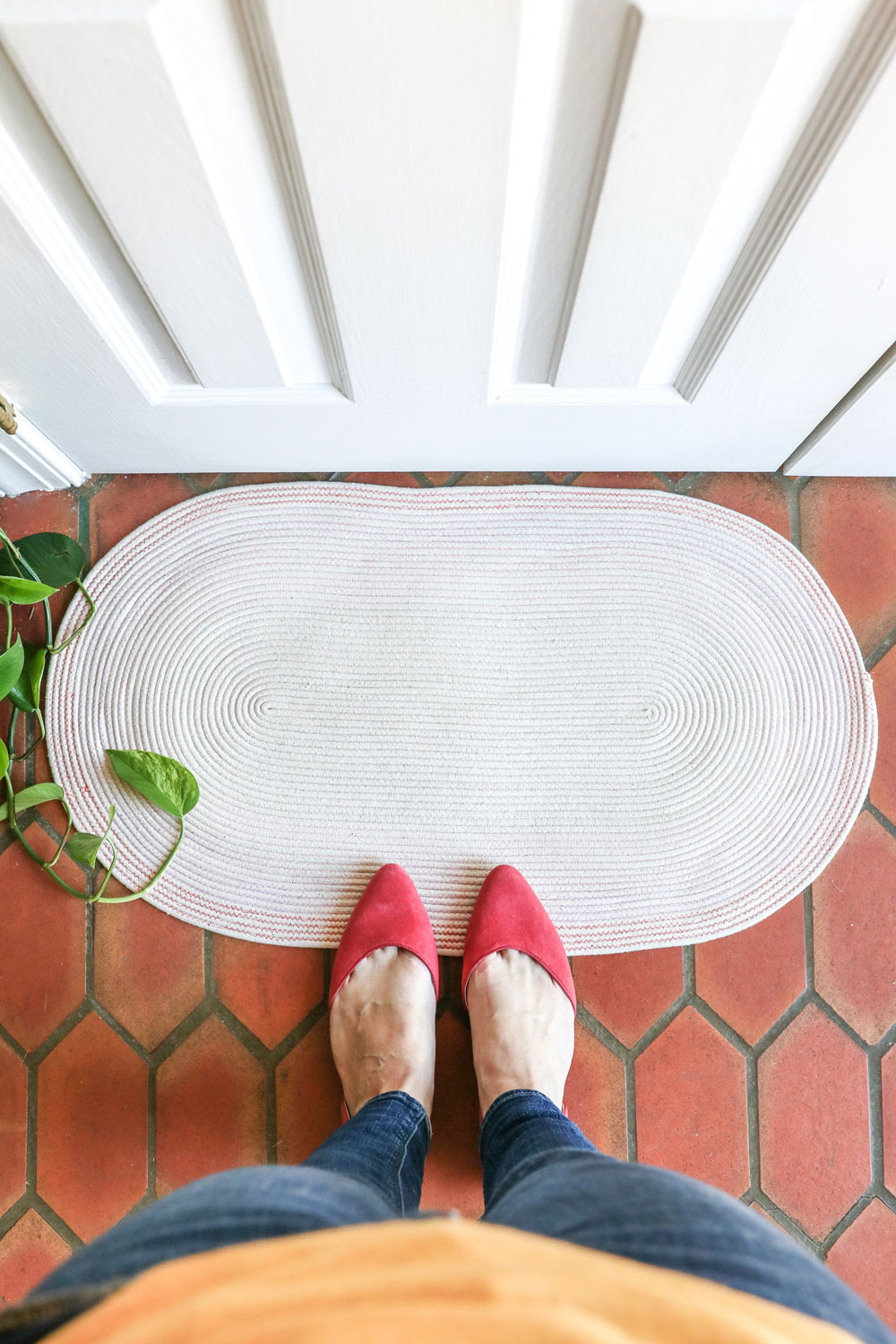 Supplies
Scissors
Sewing thread in various colors (I chose beige to match my rope as well as a range of light pink to dark read threads)
Sewing machine
Instructions
1. Before you start sewing, I recommend trying to visualize the size and shape you want your rug to be. Since I wanted a door mat, I pulled out 28-inches of rope and folded it in half (so each half was 14") to give me a rectangular shape. If you want your rug to be round, I would start with a 2"– 4" length of rope and folding it to make a coil.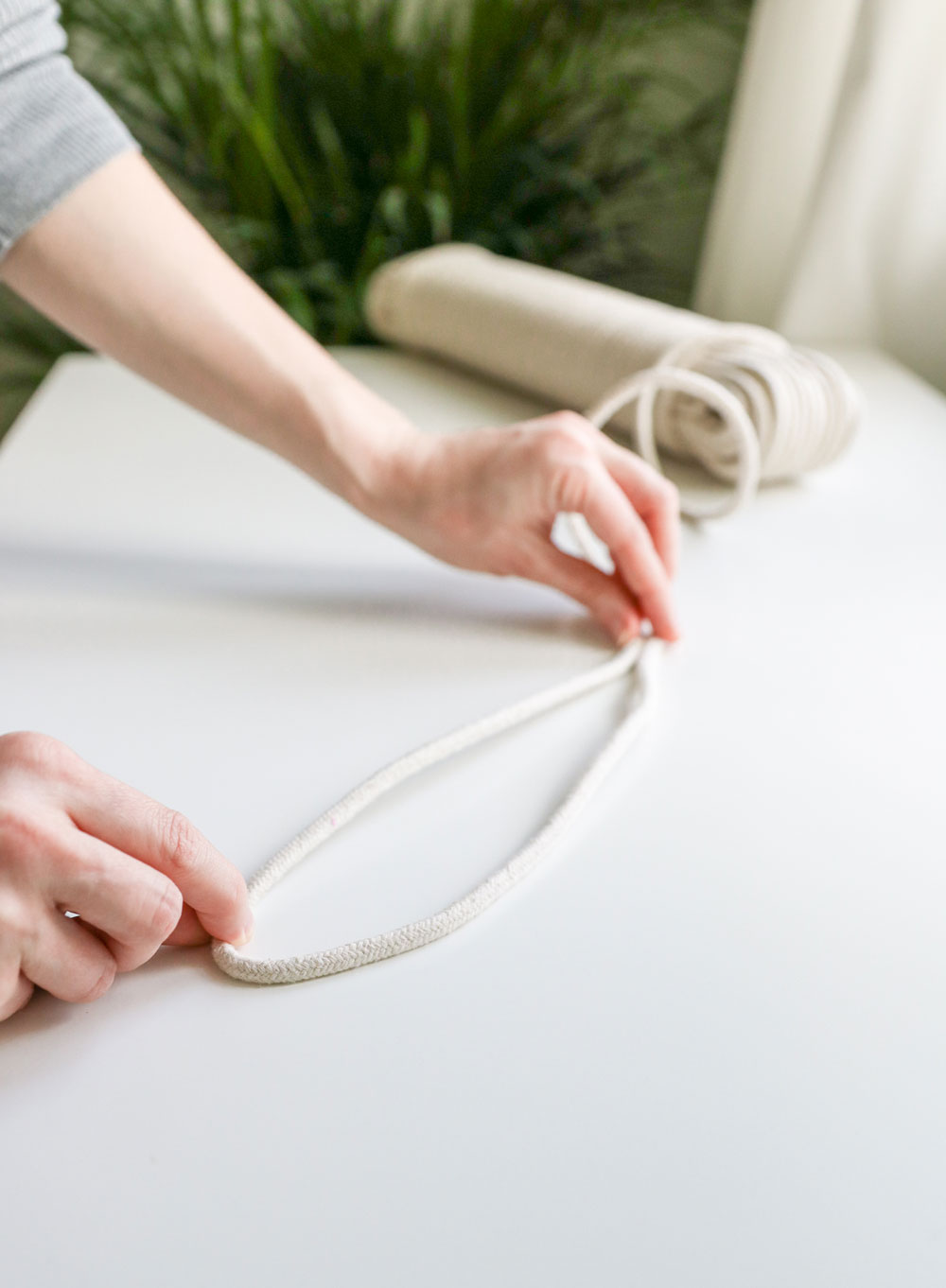 2. Place the folded end of rope under your sewing machine presser foot. Using the widest zig-zag stitch, join together the two pieces of rope.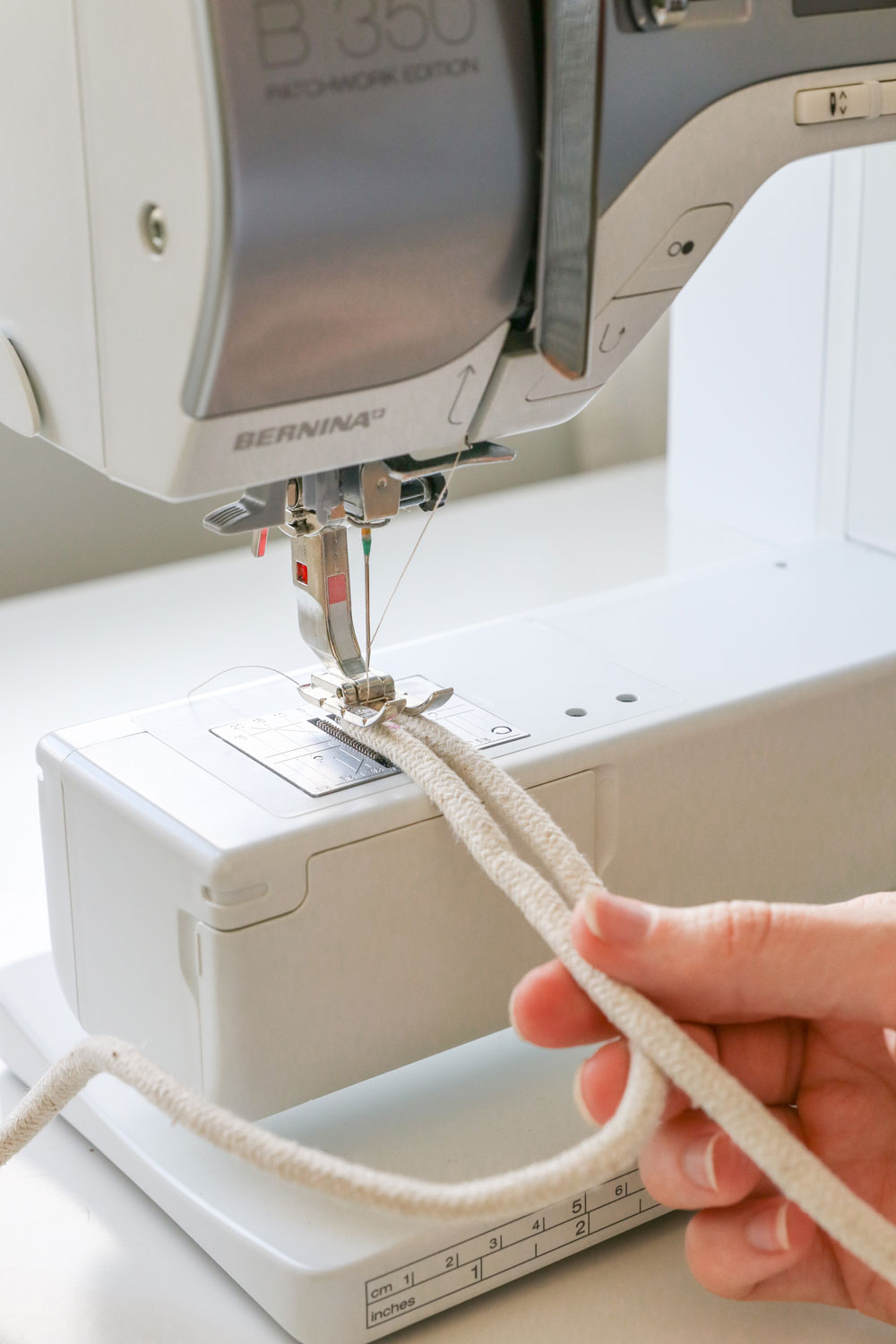 3. When you get to the end, turn the rope as you stitch (like you're turning a corner) and then continue stitching straight down.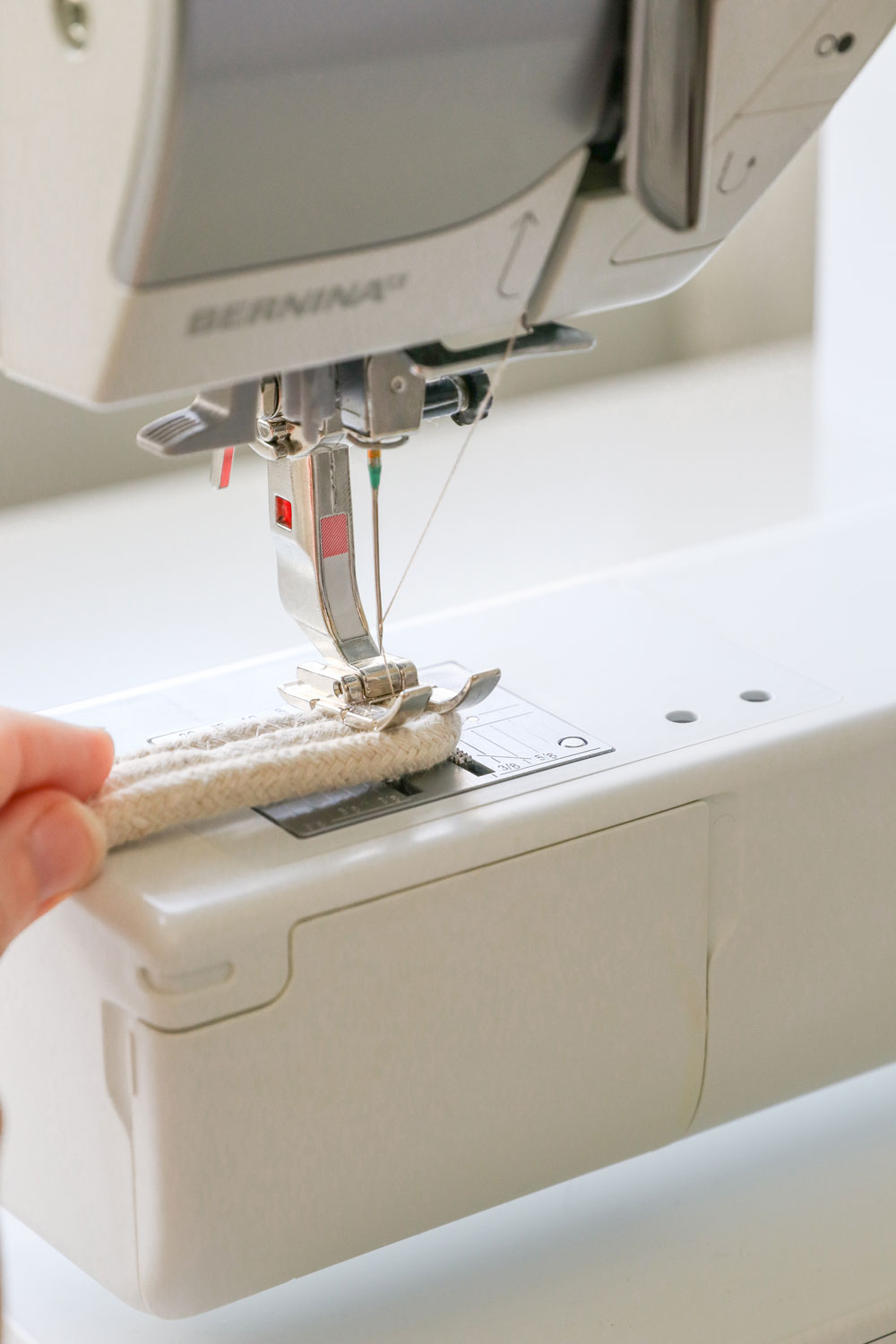 4. Continue stitching around and around until your rug is about 12 inches across, then choose a different colored thread. I wanted an ombre effect so I started with the lightest color and finished with the darkest color. But feel free to use whatever color combination you want.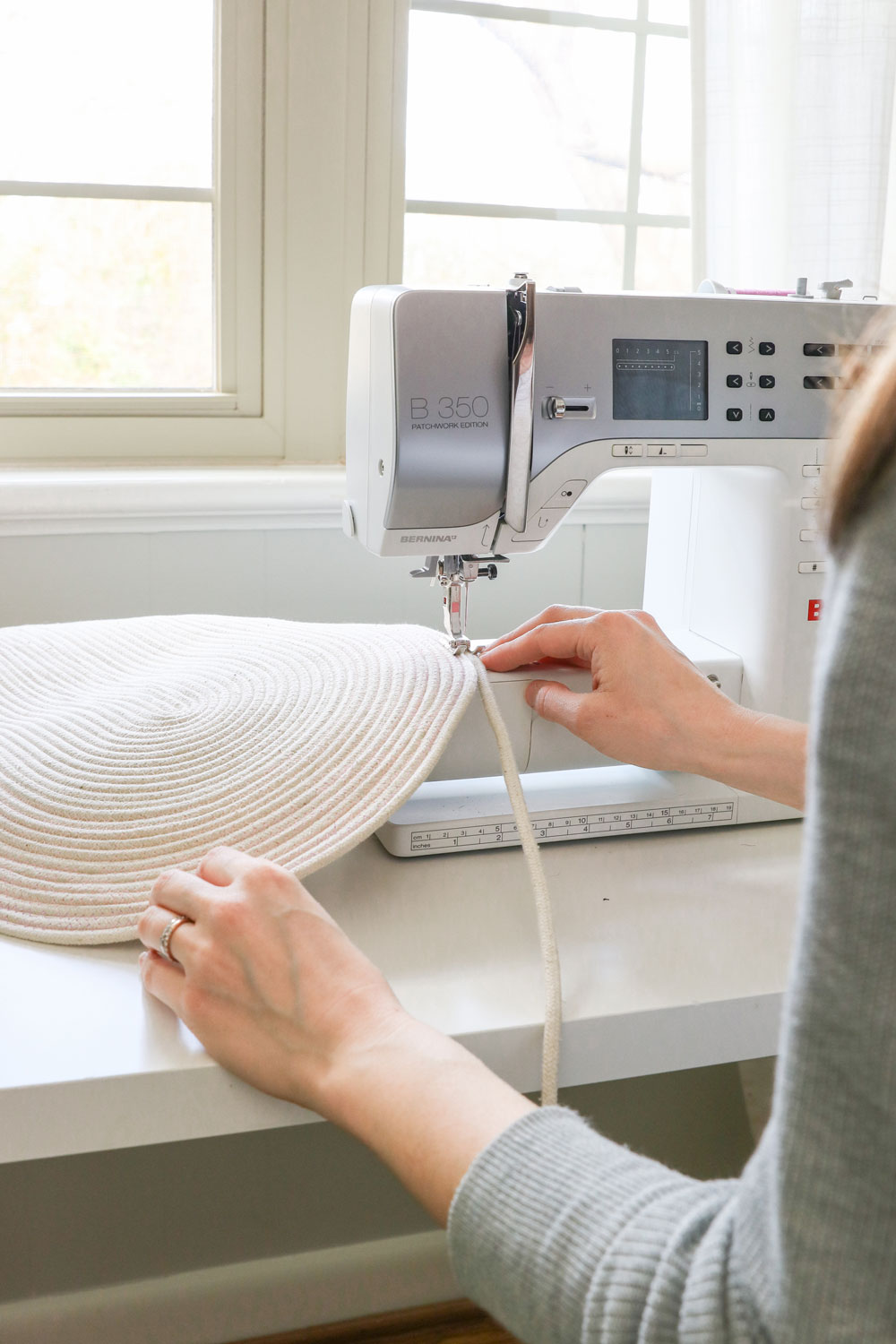 5. After you've added about 2" of rope on either side, replace your thread color again. Keep stitching around and around and replacing your thread color every so often until your rug is the right size for your space.
Note: To keep the sides from curling up as you go, try not to pull on the rope you're joining to your rug. Just lay the rope next to the coil as you sew without either pushing or pulling on it.
6. To finish, tuck the end of the rope under your rug so it disappears from sight, and sew over it to secure.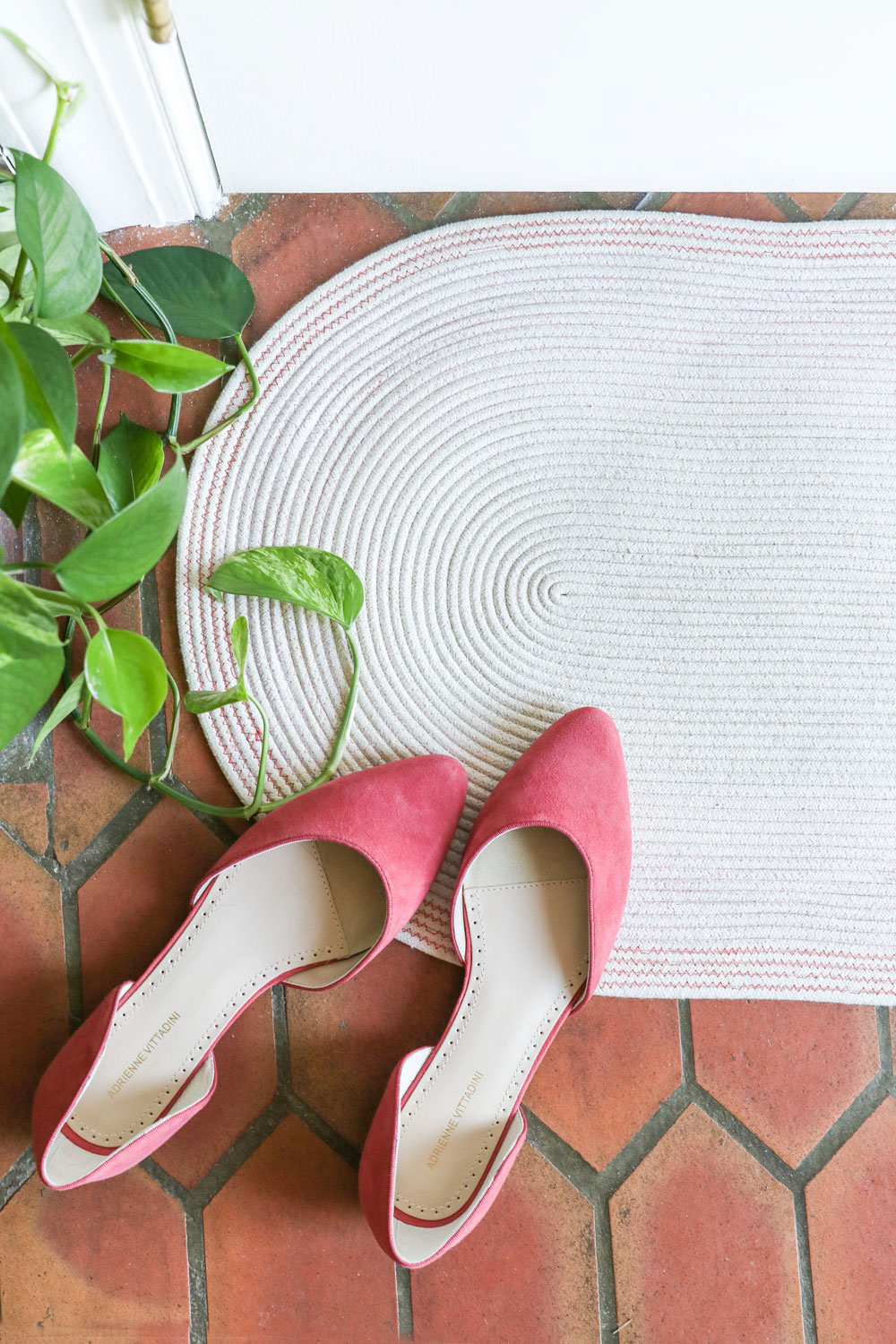 41