As a kid I used to go to sleepaway camp every summer. And one of my most vivid (and, um, disgusting) memories is of the long rolls of fly paper they had dangling in every nook and cranny. Having never seen fly paper before, it struck me as such an odd thing to have stashed around your home-away-from-home.
Flash forward 15 years, and thanks to humid, buggy summers in Virginia, I finally understand the appeal. I'm so sick of the bugs that I've resorted to making my own DIY fly paper to keep things in check. All you need are 3 ingredients and a couple paper grocery bags, and you've got yourself an inexpensive fly trap for indoor pests.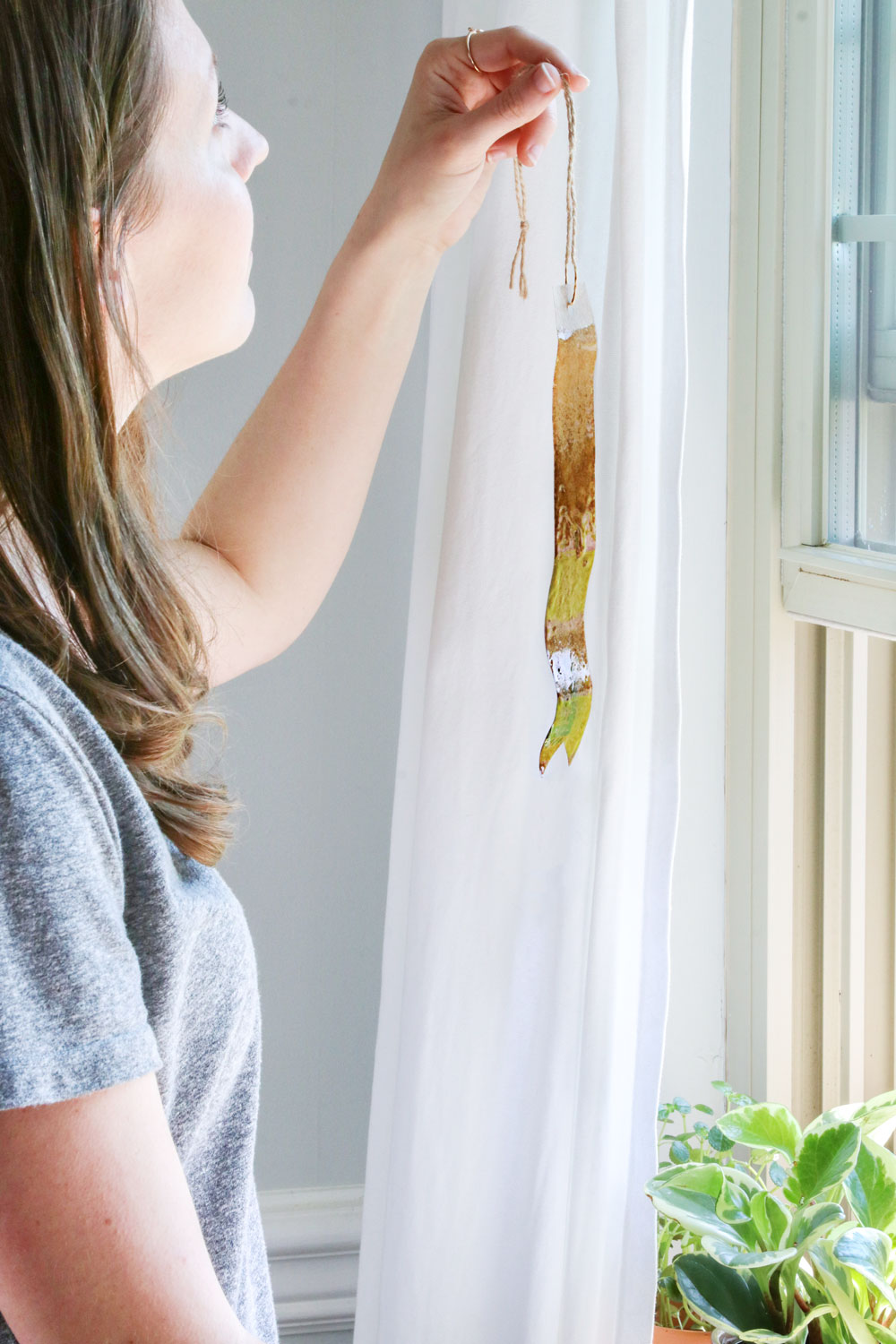 How to Make Fly Paper
The number of flies that somehow end up in our home is pretty embarrassing. Even though we're extra careful closing doors and windows, they still find a way in. And once that happens, it's game over. All I can think about is the hummingbird-sized fly angrily knocking against the window.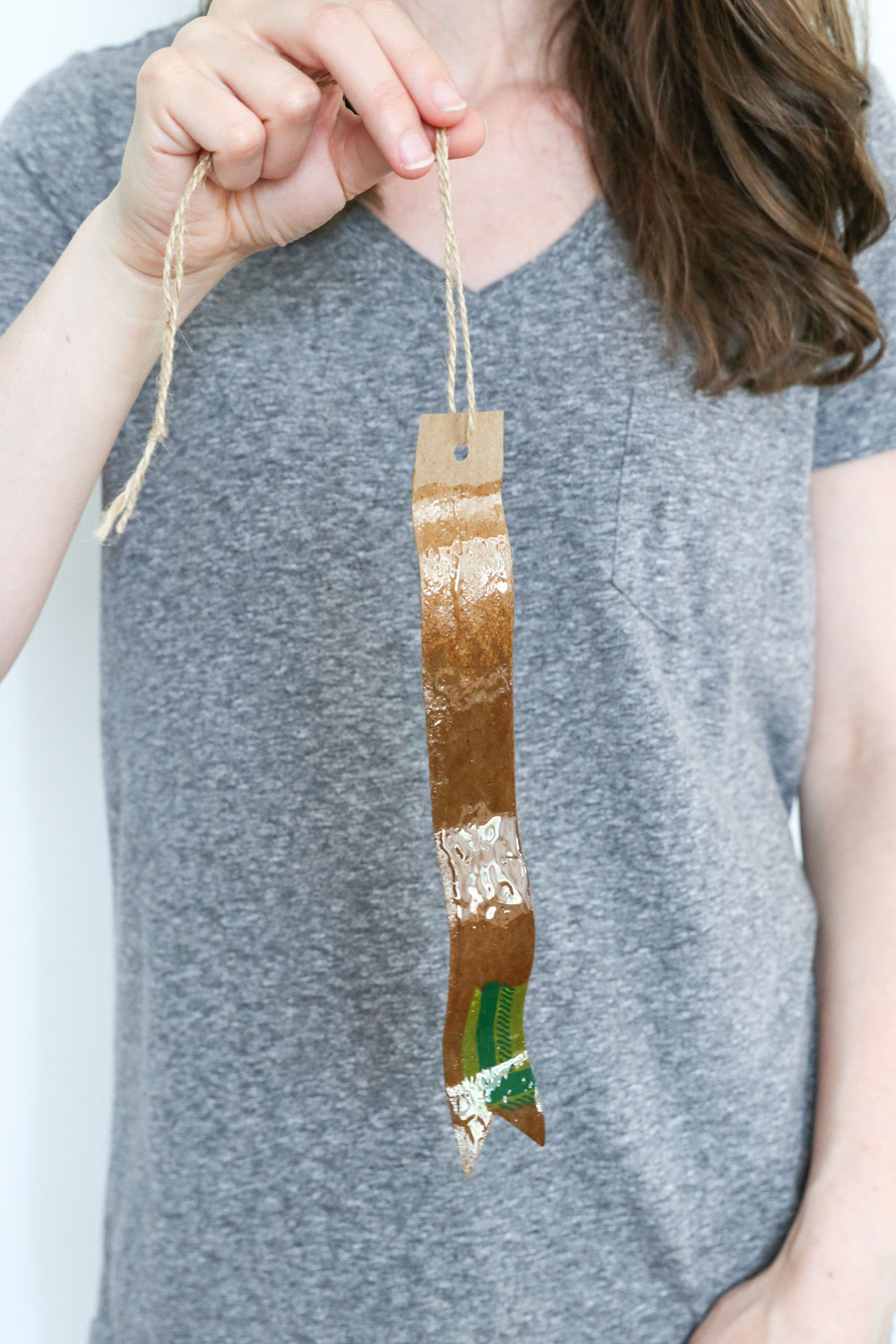 It's times like these that I offer up a silent thank you for fly paper. Three ingredients are all you need to keep flies at bay without lifting a finger. Homemade fly paper works just as well as store-bought traps, and they're so cheap that you never have to worry about running out. Simply make a fresh batch when things get gross and it's time to change 'em out. Or if you're really frugal, keep any unused sugar mixture in the fridge and just re-heat when the time comes.
And while I might be a little biased (you know, since I made these and all), I think they look a little better than the gaudy store-bought ones (the notch at the end is especially festive, no?). While a bunch of dead flies stuck to paper will never look good, at least you can make your fly paper as long, short, thick or thin as you like. And it's true that smaller fly paper means less flies. But it also means your guests won't be staring at a 3-foot long roll of fly bodies conspicuously hanging by the window.
So there's that.
Ingredients
1/4 cup white sugar
1/4 honey
1/4 cup water
1 – 2 brown paper grocery bags
Baker's twine
Scissors
A saucepan
Cookie sheet
Parchment or wax paper
Instructions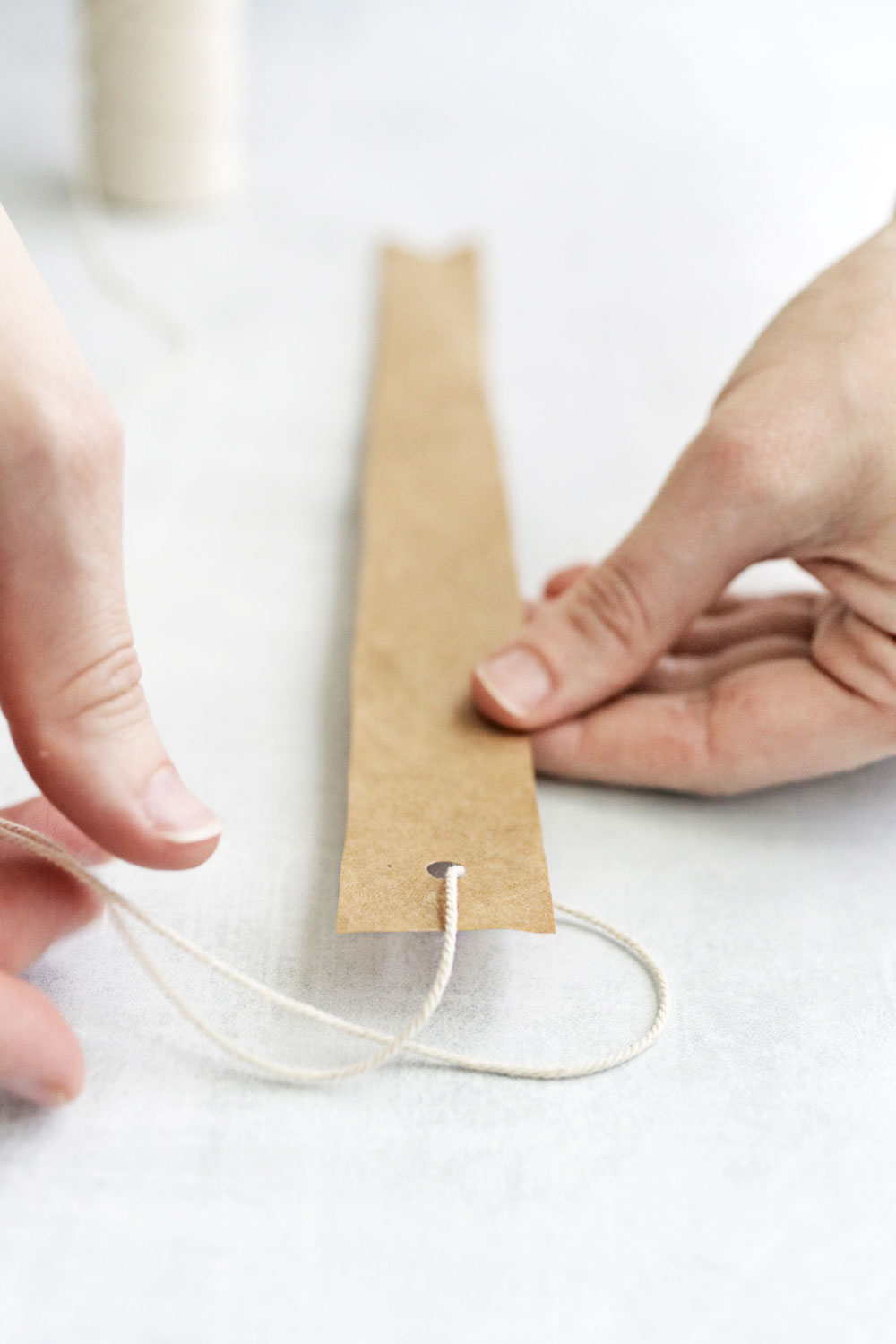 Cut your paper bag into strips approximately 2-inches wide by 12-inches long (or feel free to make them any size you like). Use scissors or a whole punch to make a small hole at one end and feed a short piece of baker's twine through it. Tie the twine in a knot.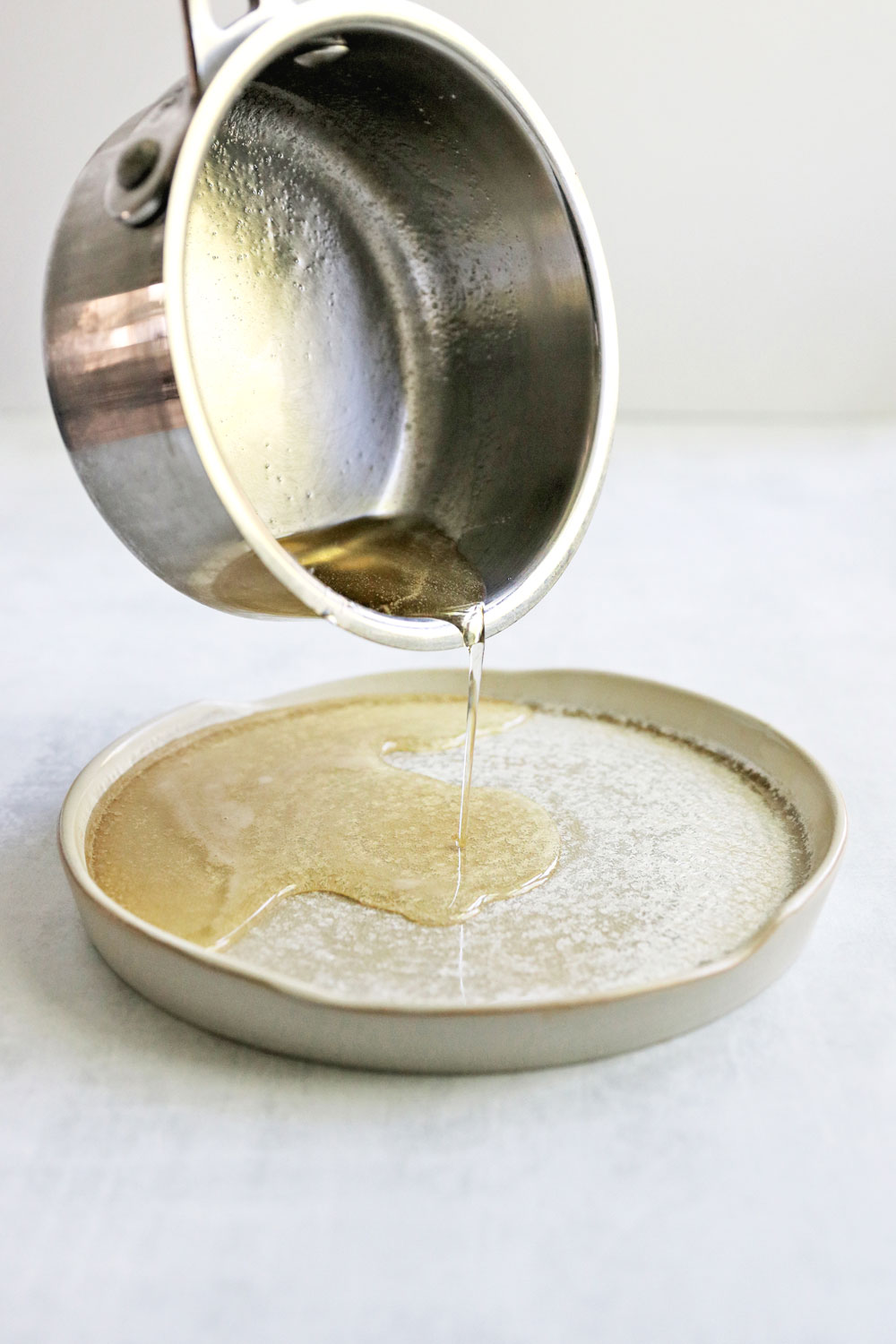 Combine the sugar, honey and water in small saucepan. Turn heat to medium and stir until the mixture just comes to a boil and the sugar dissolves. Set aside for a couple minutes to cool.
Pour the sugar mixture into a shallow plate.
Submerge the paper strips in the mixture so that they become saturated. If the mixture is cool enough, I like to use my fingers to make sure the paper is evenly coated and remove any excess. You want a light coating so the sugar won't melt and drip on hot days.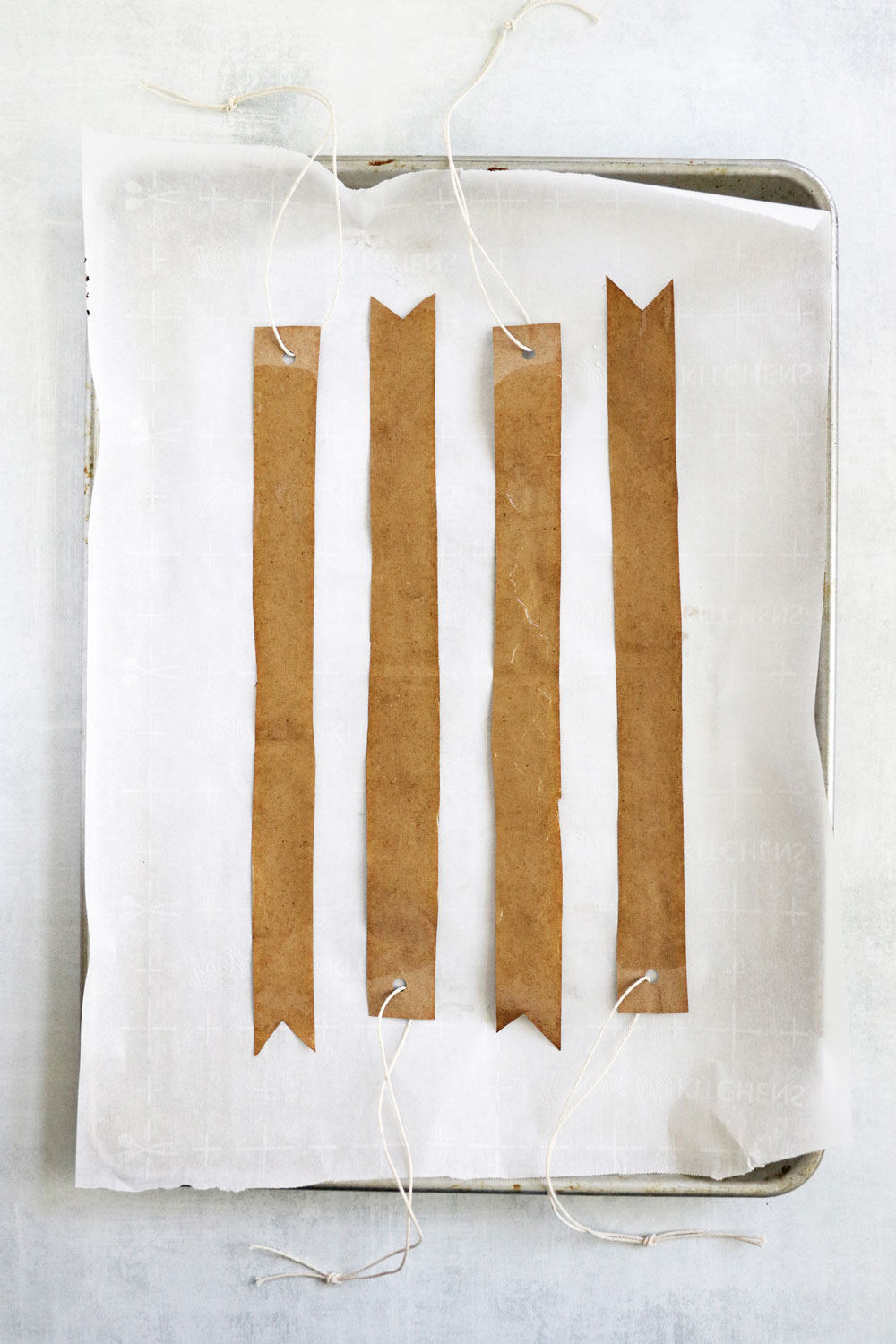 Place strips on a parchment-lined baking sheet and let cool for a couple hours.
Hang fly paper in windows, corners and wherever you notice flies converging.
Your fly paper will dry out over time. If there are flies stuck to it, toss it out and replace with fresh paper. If there aren't flies, you can simply spritz it with water to make it sticky again.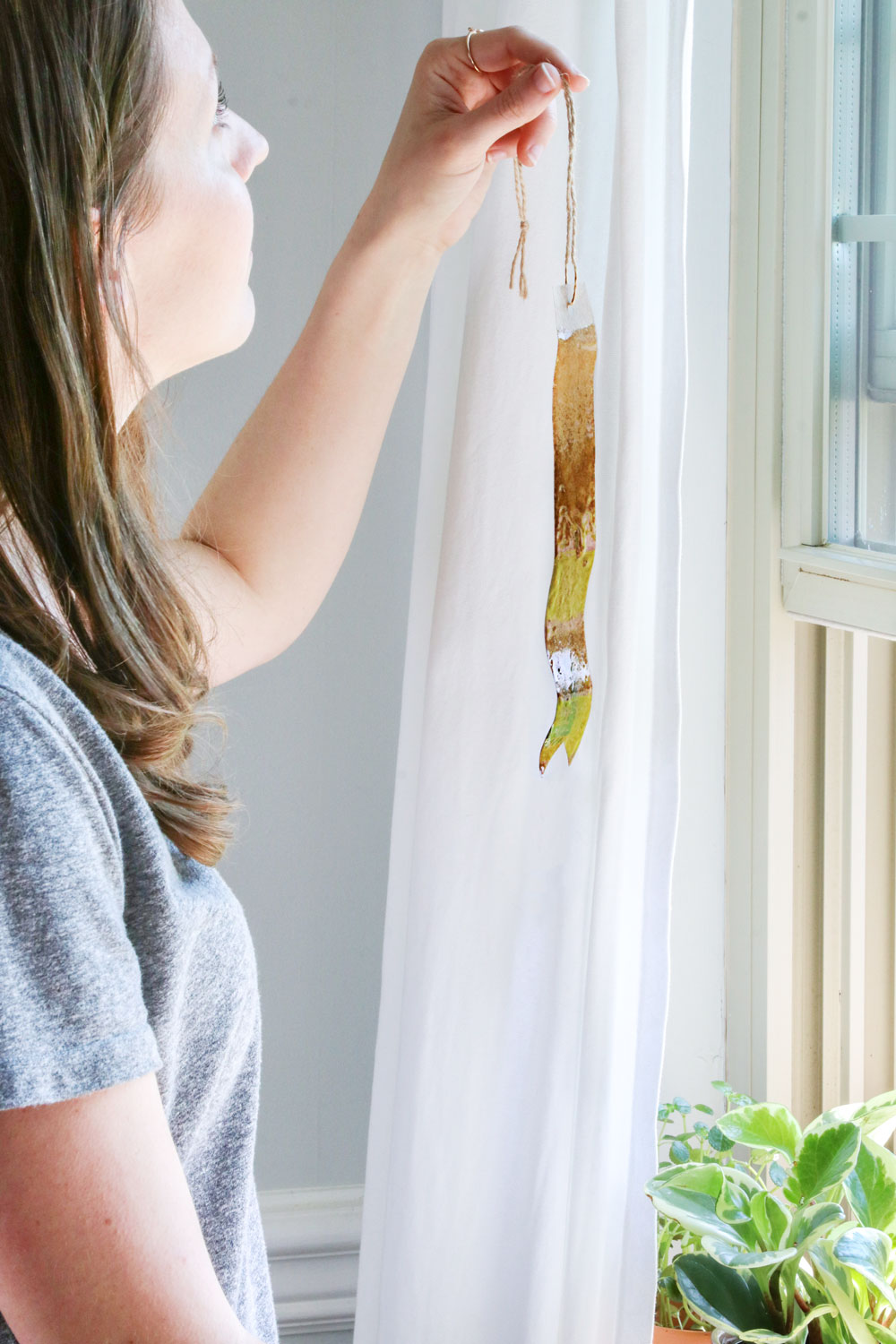 41